See the most festive towns in America

Plenty of people like Christmas, but some towns in the U.S. take the holiday very seriously. Here, some of the most Christmas-obsessed cities in America: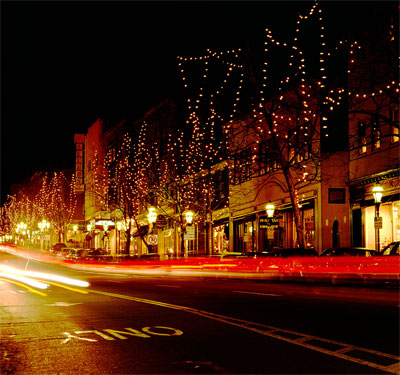 Bethlehem, Pa.
For the past two decades, Bethlehem, Pa. has hosted the Christkindlmarkt, an enormous holiday market featuring artsy gifts and holiday food treats. Bethlehem, nicknamed the 'Christmas City,' also offers holiday carriage rides, a gingerbread house competition, a Christmas lights tour, and even a holiday 'cocktail stroll.'
Christmas, Florida
This small town near Orlando may not get much snow, but residents enjoy a permanent Nativity scene near the town's main intersection, as well as a large living Christmas tree that stays decorated year round.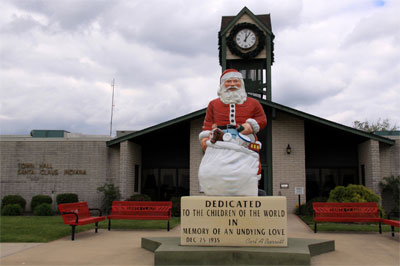 Santa Claus, Indiana
As you may imagine, this small town in southwestern Indiana receives thousands of letters to Santa each year from people all over the world. Since 1914, a group of volunteers ('Santa's Elves') help answer Santa's mail. Santa Claus, Ind. also features several Christmas-inspired attractions, such as the Santa Claus Museum and Santa's Candy Castle.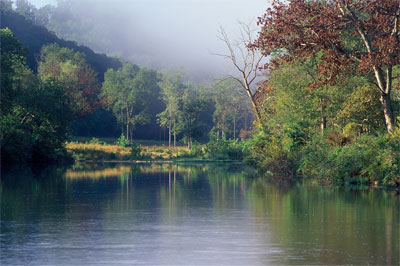 Noel, Missouri
Noel may not be the most overtly Christmassy town on the list, but this 'Christmas City' of the Ozarks receives tens of thousands of Christmas cards every season from people who want them returned with Noel's special 'Christmas City' stamp.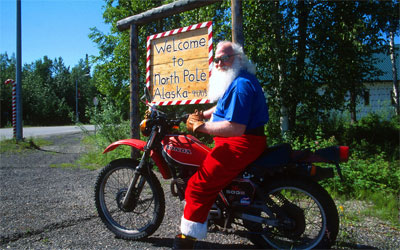 North Pole, Alaska
This city officially changed its name from Davis to North Pole in 1949, and since then, it's built a reputation as a theme city "where the spirit of Christmas lives year round." Street names include Santa Claus Lane, Kris Kringle, Holiday Road, and Saint Nicholas Drive, and a Santa Claus House features photo ops with Santa and live reindeer.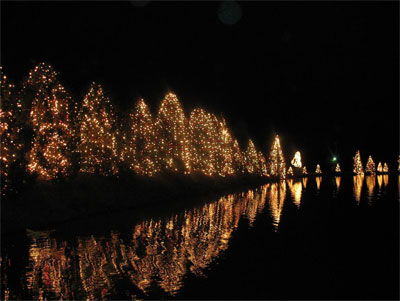 McAdenville, N.C.
Often called 'Christmas Town USA,' McAdenville is best known for its incredible light displays.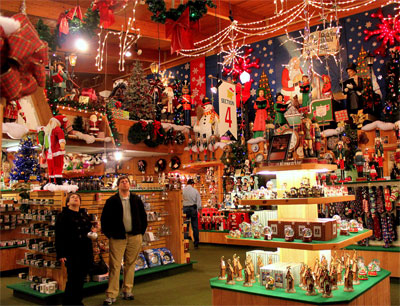 Frankenmuth, Mich.
This small town, nicknamed 'Michigan's rural Bavaria,' is home to Bronner's Christmas Wonderland, reportedly the world's largest Christmas store. Covering 27 acres, Bronner's features over 50,000 Christmas decorations and gifts and is visited by millions of people year round.