After months of spewing statements back and forth, Christian Louboutin and Yves Saint Laurent have officially taken their red soles to court.
On Friday, Louboutin and YSL lawyers Harley Lewin and David Bernstein stood before New York Southern District Judge Victor Marrero with dozens of shoes in hand.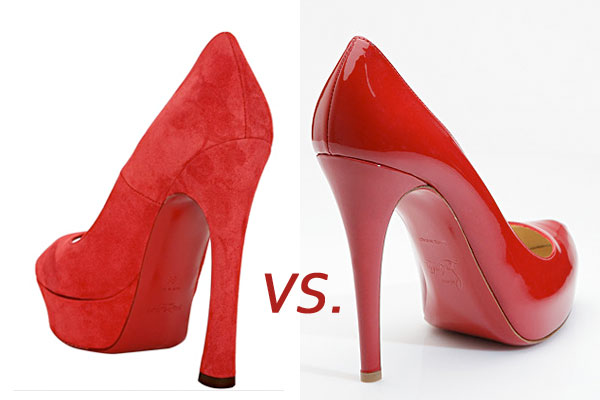 Left: YSL's red suede Palais 105 platform pumps (Photo courtesy of bluefly.com) / Right: Christian Louboutin's Rolando patent leather platform pumps (Photo courtesy of Saks.com)
Lewin, nursing a red-soled stiletto, delivered the following statement. "This is a genuine Louboutin, your honor, with its sparkling red sole." He then asked Marrero to issue a preliminary injunction preventing YSL from creating additional high-heeled, red-soled shoes.