"Pictures of flawless skin and super-slim bodies are all around, but they don't reflect reality," said Jo Swinson, co-founder of the Campaign for Body Confidence.
The Advertising Standards Authority found two digitally-altered L'Oreal ad campaign images of Julia Roberts and Christy Turlington, "unrealistic," therefore banning them in Britain. The two separate rulings said that L'Oreal distorted the reality of what each product was actually capable of accomplishing.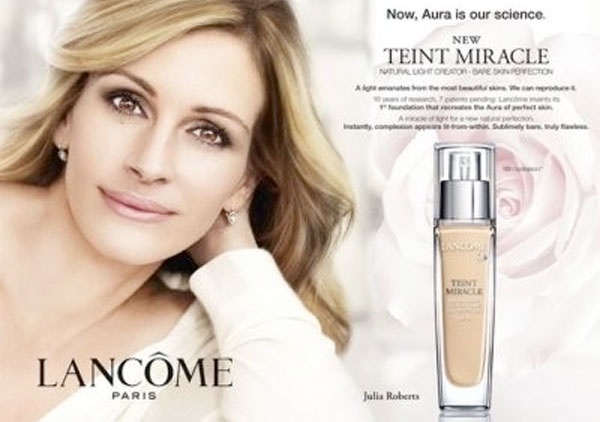 The offending advertisements were for Lancome's Teint Miracle foundation, promoted by Julia Roberts (above), and Maybelline's The Eraser, with Christy Turlington as the face of the product (below).