Obsessed is the word we would use to describe our sentiments about New York-based designer Prabal Gurung's line for Target. His pieces are bright and full of flare, for the girls who love to color their paths through the world.
From his bright and splashy floral prints to the sweet lace miniaudiers, in addition to those bright neon heels - there's something playful, edgy, dynamic, yet ladylike about Gurung's lower-priced, collaboration line. Take for example, the dress below in the floral cut print. It's coquette yet bold for the fearless femme in us. An added bonus is that it has Gurung's aesthetic stamped across it for a mere $49.99, a steal compared to the $2,000 a customer would normally pay for a dress by the designer.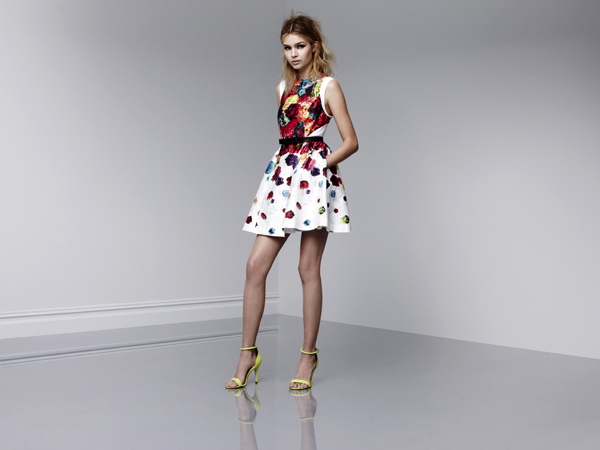 For a tapered-down version of the dress in the same cut, the designer's Meet the Parents print is subdued, serious and stylish, appropriate for such occasions. It's also available in red, a good choice for a girl's night out or date night. Then we have the splashy look above, which we plan to replicate on vacation - that is, if we manage to finagle our way through the crowd Sunday morning in time to snag the blue/coral cardigan.
The following select Philadelphia region Target locations will carry the line. Doors open Sunday, Feb. 10 at 8 a.m.: South Philadelphia (1 Mifflin Street) and Bala Cynwyd (4000 Monument Road).
View the complete Prabal Gurung x Target collection, below.