Halloween has sprung up like a black cat coming out of the shadows. The terror sets in as you look down at your calendar and realize Oct. 31 is in less than a week and you still have NO COSTUME! Take a deep breath, we have you covered. Here are some super simple and easy costumes that will look like you've planned them out since last year!
1. Karl Lagerfield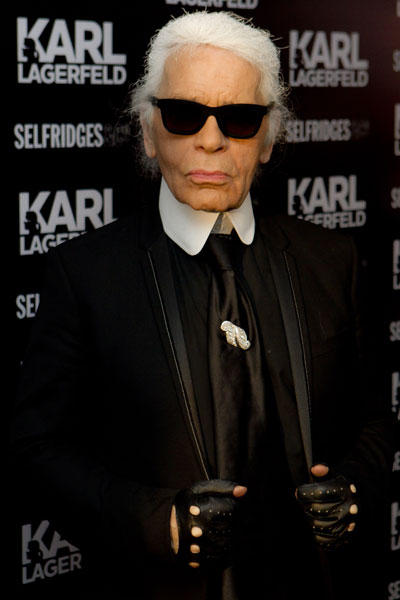 Be the idol himself. We all have a white tee, black blazer (or at least your roommate will) and dark shades. You might have to go out and buy some white hair colored hair spray because we're pretty sure you don't have that just laying around. Tease and pull back the front of your hair and spray away. OR buy a white colonial wig to replicate Karl's hairdo. Hey, if the hair fits. Spruce up the outfit with your favorite fashion finds, like a pair of leather gloves or a jeweled brooch.
2. Fortune Teller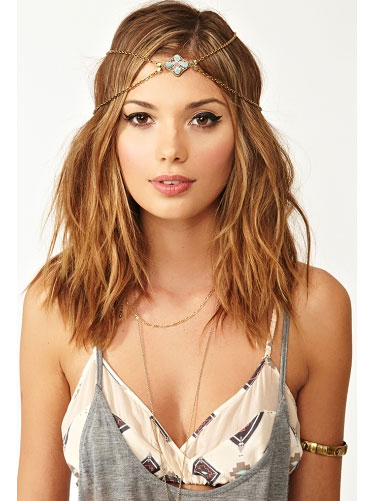 Ever since we were little, we all loved putting on our mom's jewelry. This Halloween load up with your own favorite beads and bracelets, and look into the future. Tie a scarf or wear a chain headpiece around your head, and put on the most boho skirt you own! Find a headpiece here.
3. Corey from 'Empire Records'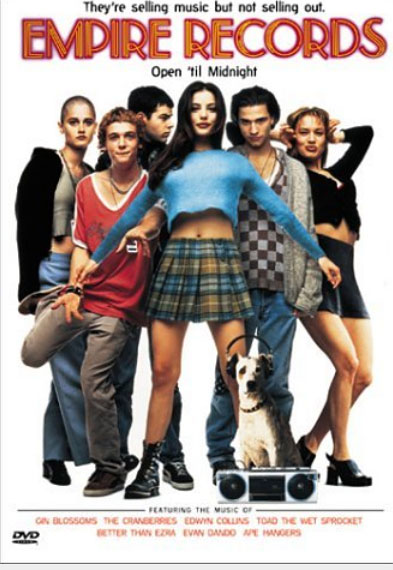 Nineties grunge is and always will be something we just can't get over. Head to the local Goodwill or Salvation Army to find a purple cropped sweater, plaid skirt and black combat boots to embody good girl cashier Corey, pining over pop star Rex Manning.
4. A skeleton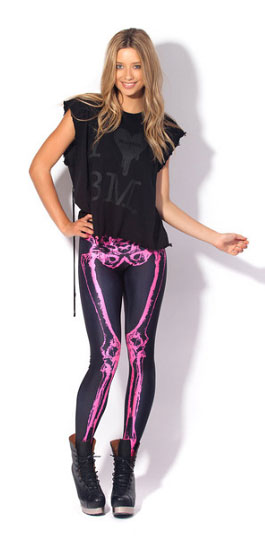 The skeleton is a standard Halloween icon, but of course we want you to be anything but standard. Make a statement with glowing bone daddy legs! All eyes will be on you as you dance the night away. Check out these leg bones here.
5. Mia Wallace from 'Pulp Fiction'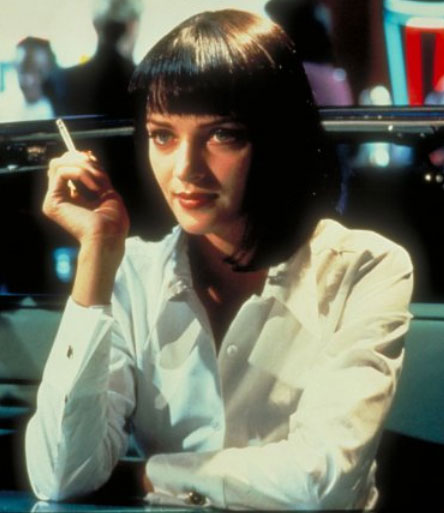 Be dangerously intriguing in a white button down shirt, black capris and black flats. Buy a short black pixie wig and move over Uma Thurman! Someone you know must own these basic items in their closet.
6. Penny Lane From 'Almost Famous'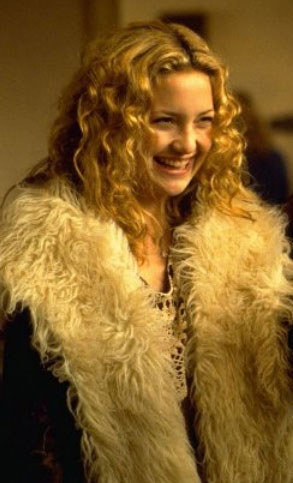 Penny Lane is in our ears and in our eyes as Kate Hudson plays groupie of the fictitious band Stillwater, in the movie Almost Famous. I bet we've all dreamed about following our favorite band around the country but for now, Halloween will do. All you need are bell bottoms, a fur jacket, a cropped tee and a round pair of sunnies.
7. A Bat
If you want to go spooky this Halloween but still feel chic and sleek, all you need to do is find your favorite little black dress. Buy a pair of glue on fangs, bat ears and wings, and the night is yours. You will definitely find someone to sink your teeth into. Get the cutest bat ears, here.