Sunglasses are more than just a simple eyewear piece used to block out harsh UV rays. They are now a crucial factor in accessorizing a head-to-toe look. Sure black and tortoise sunnies are timeless, and colored variations pack a punch. But, this fall our attention is on clear-framed shades. Here, we round up seven translucent styles worth wearing around town.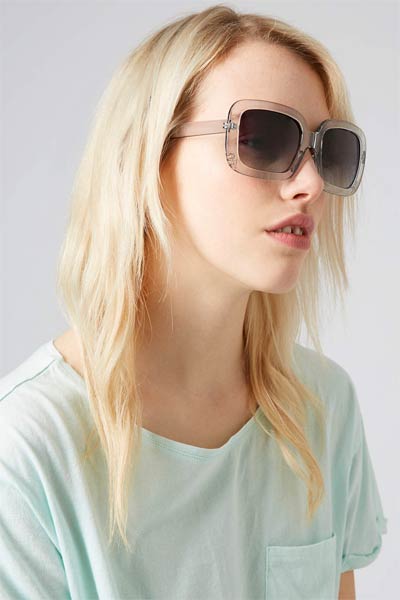 Topshop
Topshop Lilo Oversize Square Sunglasses
It's hip to be square, especially when you're sporting these lightweight, grey sunnies by Topshop, $32, topshop.com.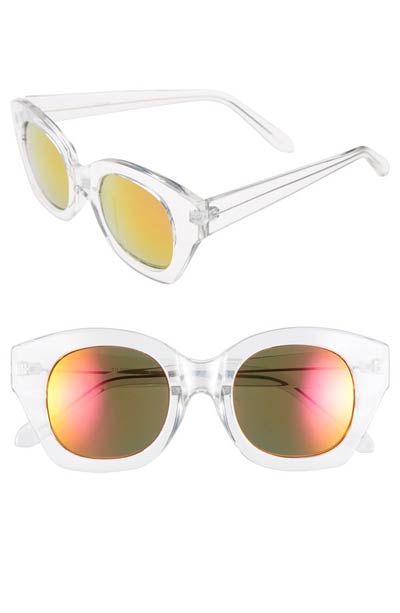 Nordstrom
Tildon 45mm Retro Sunglasses
Have a fashion flashback any day of the week with this groovy plastic pair by Tildon, $34, nordstrom.com, featuring pink-tinted mirrored lenses.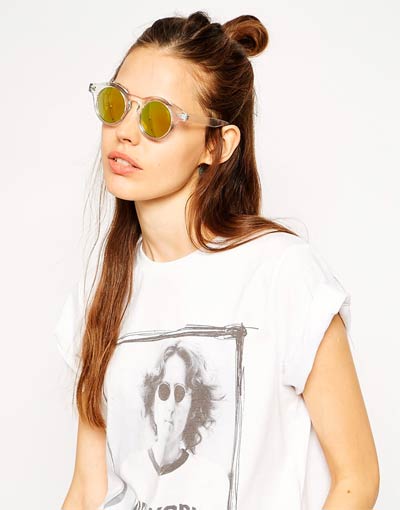 ASOS
ASOS Trip Retro Round Mirror Sunglasses
Everything looks sunny with these round clear shades by ASOS, $23.22, asos.com, which has gradient tinted lenses and molded nose pads for extra comfort.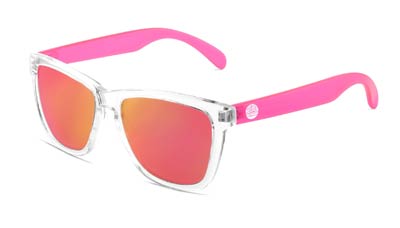 Sunski
Sunski Pink Originals Sunglasses
Think pink thanks to these vintage Australian-inspired shades by Sunski, $48, sunski.com, featuring polarized lenses, hand-polished polycarbonate frames, and a convenient carrying case.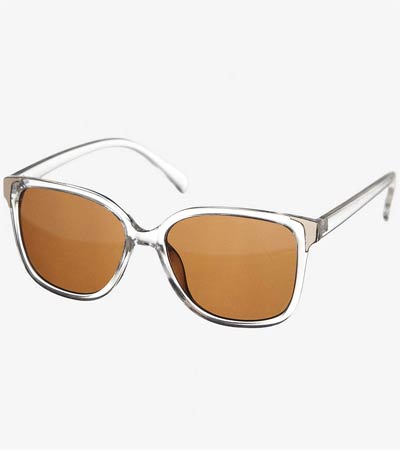 Express
Express Metal Tipped Clear Square Frame Sunglasses
Make like Jackie O. in these oversized frames by Express, $29.90, express.com, complete with amber-tinted lenses and metal accents on the sides.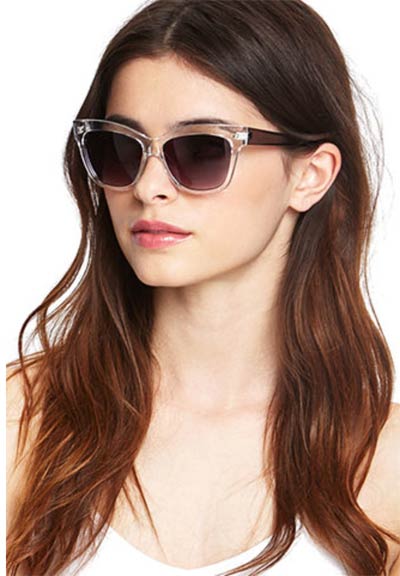 Forever21
Forever21 Clear Frame Sunglasses
Go for a classic look with these clear-and-black frames by Forever21, $5.80, forever21.com, which has a light square build and graduated lenses.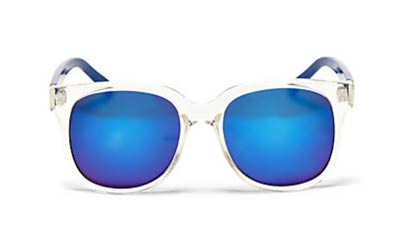 Steve Madden
Steve Madden S5511 Sunglasses
There's nothing fussy about these sunnies by Steve Madden, $38, stevemadden.com, featuring blue lenses and matching temples.
Don't Miss Galleries: