Enzo from "The Art of Racing in the Rain" by Garth Stein
Sometimes it takes a dog, and a philosophical one at that, to be the glue that holds a family together in tough times. By turns both sage and hilarious, Enzo makes it look easy.
Rosie from "Water for Elephants" by Sara Gruen
This underdog may weigh five tons, but we worry that her brutal trainer August may get the best of her, so it feels good when the gentle giant triumphs.
Black Beauty from "Black Beauty" by Anna Sewell
This classic novel, told entirely from an equine perspective, takes the reader on a bumpy ride into the harsh world of horse-drawn Victorian taxicabs, before delivering us to our final destination in the tranquil English countryside. Black Beauty shows all the classic characteristics of the underdog—surviving a heck of a life to the comfortable retirement owed such a courageous spirit.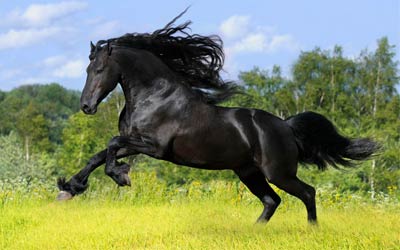 Wilbur from "Charlotte's Web" by E.B. White
Even if a barn spider is the star of the show, it is Wilbur the "underpig" who survives to oink another day.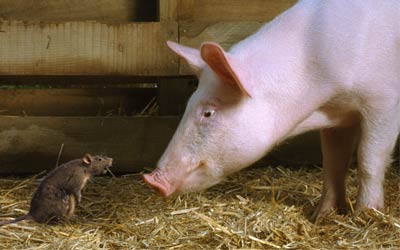 Joey from "War Horse" by Michael Morpurgo
Long before the stage play and the movie, people relished the story of a horse caught up in the horror of World War I and his quest to be reunited with Albert, the boy determined to bring him home.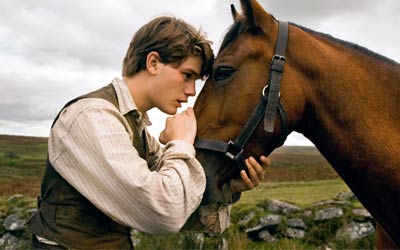 Odie from "Garfield" by Jim Davis
If comic strips count as literature, who could ignore the iconic underdog himself: Odie? For all his goofy, bug-eyed, droopy-tongued softness, the reader is left to wonder whether this funky dachshund mix is actually a whole lot smarter than he makes out.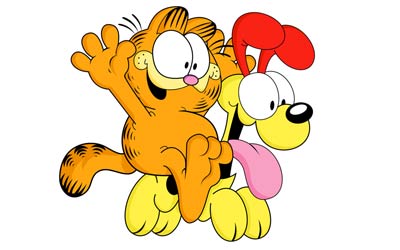 Richard Parker from "Life of Pi" by Yann Martel
Whichever version of this story within a story you believe, it's hard not to root for shipwreck survivors, even if one of them is a 450-pound Bengal Tiger.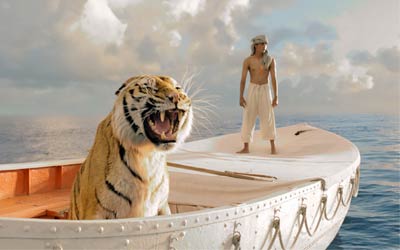 Seabiscuit from "Seabiscuit: An American Legend" by Laura Hillenbrand
The non-fiction shelves of your local bookstore may be full of all manner of underdog stories but few are more compelling than that of this diminutive thoroughbred. During the Great Depression, Seabiscuit became the most celebrated horse in America, inspiring a nation in desperate need of hope.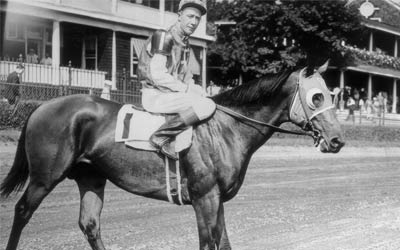 Aslan from "The Lion, the Witch and the Wardrobe" by C.S. Lewis
When your story exists in a fantasy world called Narnia, why not take the underdog concept to a whole new level? Maybe this was what C.S. Lewis had in mind when he pitted a brave, talking lion against an evil White Witch. What better way to win back a kingdom than having a big cat play dead?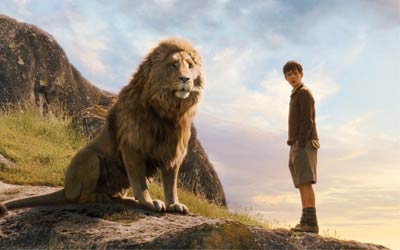 Stash from "Dog Gone, Back Soon" by Nick Trout
I may be biased since this particular underdog was my own creation, but how can you not love a dog obsessed with serving people in need? Stash is the homeless, selfless labradoodle at the heart of this tale, unwavering in his loyalty, driven to make a difference in the lives of everyone he touches.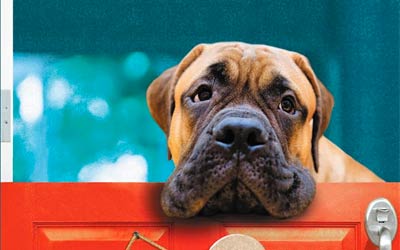 Don't Miss Galleries:
16 photos
6 photos
Nick Trout is the author of the new novel, Dog Gone, Back Soon.
Be honest, when it comes to good books and movies, we love rooting for the underdog—the character with his back against the wall, winning against all odds—anticipating the fist-pumping sense of satisfaction and empathy that lingers long after we turn the last page.
Animal characters are no exception. In honor of National Pet Day, here are my ten favorite "underdogs" in literature and pop culture—the ones who beat the odds and won our hearts.