Yes, you're reading that headline correctly. Sunday marked a British holiday called Remembrance Day; a memorial day that honors fallen war heros. During a traditional ceremony, the royal family laid down a wreath, honored a moment of silence, and then a parade commenced the day. Overall, this is a very somber event.
Duchess Kate Middleton was, of course, photographed while attending the ceremony. What she was caught doing infuriated the Internet. A series of photos were released showing the Duchess twirling her hair like a 6-year-old schoolgirl at recess. People concluded that Middleton was looking a little too cheery given the subject matter of her attendance; while others said she was just being her adorable self.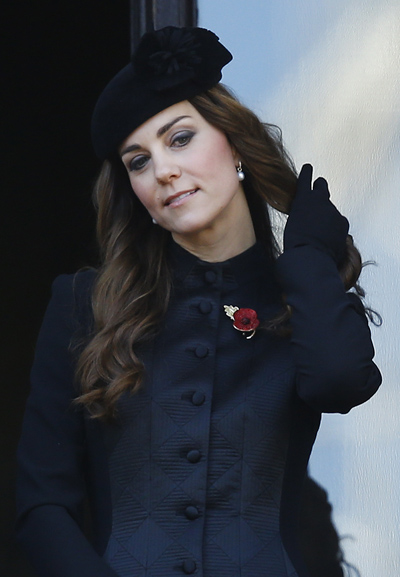 Middleton is known for being appropriate when making public appearances, but it seems like her guard may have been down for this one. Here is a GIF of the whole debacle.