Forget Mad Men and Downton Abbey. TV show fashion simply will not be the same without Gossip Girl.
Six seasons ago, television's most stylish set hit primetime, luring young viewers into the scandalous inner circle of a privileged, corrupted and hyper sexually-active group of high school Manhattanites. Monday night, the show went out with a two hour special, where Gossip Girl's identity was finally revealed.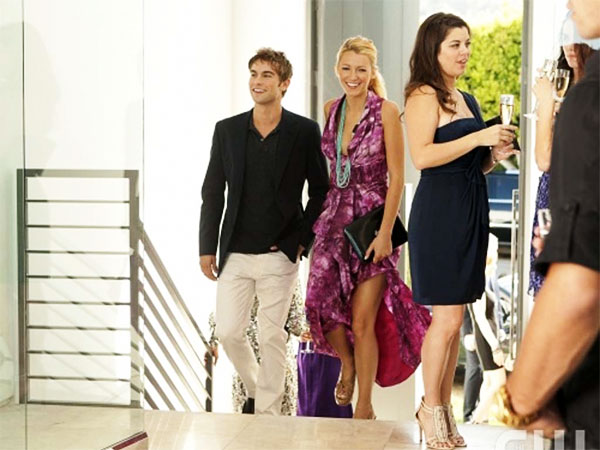 The series, based off Cecily von Ziegesar's bestselling Gossip Girl books, was initially welcomed with cheers everywhere- from fans and critics, urban dwellers and suburban teens. Who didn't like the crazy plots and incredibly gorgeous clothes featured on the steps of the Met or the dramatic scenes of underage Serena drinking her sorrows away at an exclusive hotel bar? The show slipped after its first three seasons, or once viewers realized that even the fashions weren't enough to excuse the laugh-out-loud ridiculous plots. But Gossip Girl's identity still remained a secret. For six seasons. TV critic Ellen Gray so fittingly wrote in her column Monday, "For reasons I've never fully understood, Gossip Girl, while never the most popular show on the never very popular CW, came for a time to define it."