Glam mode is in full effect right now, with awards show after awards show gracing our small screens. While we see big glossy images of the gowns, the hair, and the makeup, one thing we don't usually catch a glimpse of so easily: nails. If you ask us, the designer digits of the stars deserve equal play. So, without further adieu, we bring you the best of nails from the red carpet—awards season edition. Bonus: We scouted the exact shades these celebs wore, so you really can recreate the looks at home.
Michelle Dockery
The star donned Essie in Penny Talk, a shiny copper shade at the Golden Globes.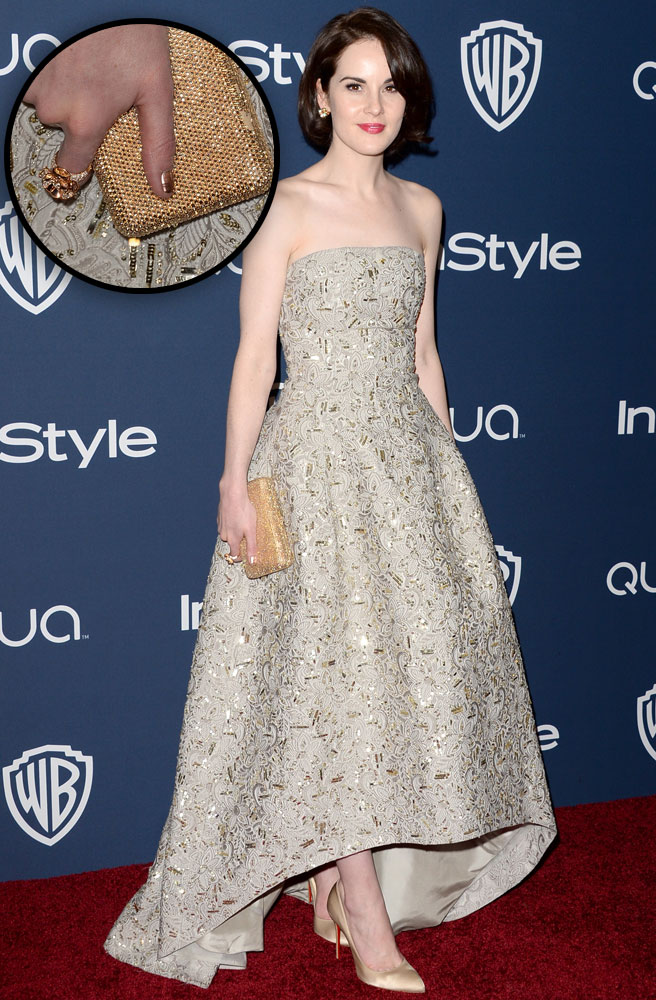 Kate Beckinsale
Kate went for an edgy goth jet-black look with Essie in Licorice.