Local Presidential Campaign Contributions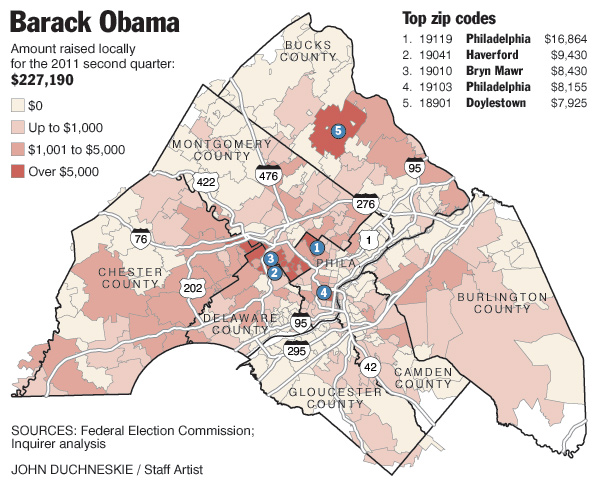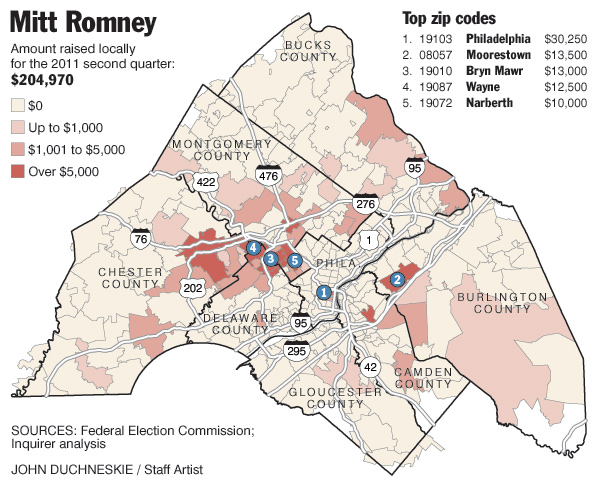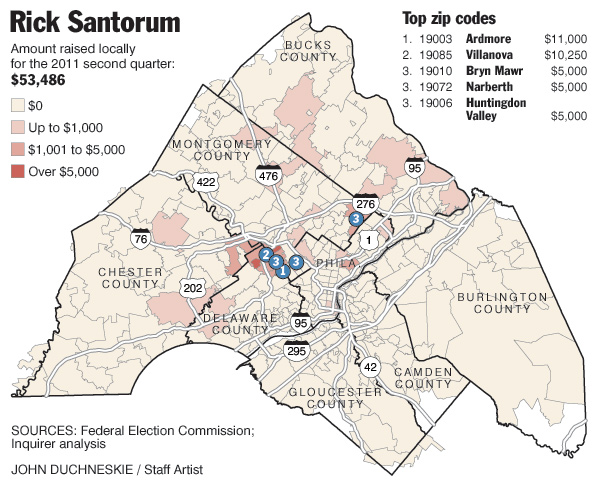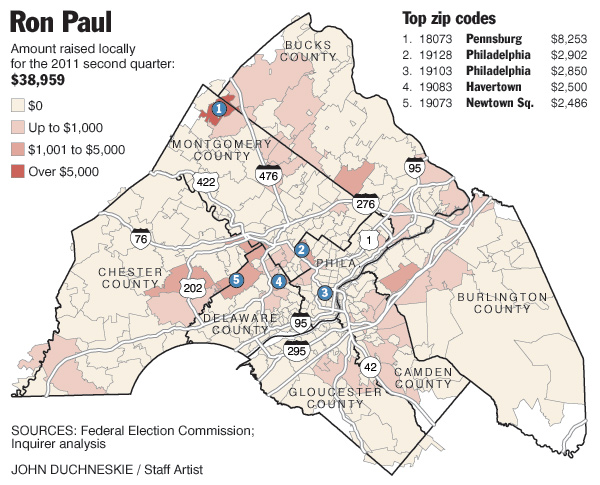 In the second quarter of 2011, candidates for the 2012 presidential campaign raised over $550,000 in the Philadelphia area. Click on the tabs to see amounts raised by zip code by the four candidates who received the most contributions.

We encourage respectful comments but reserve the right to delete anything that doesn't contribute to an engaging dialogue.
Help us moderate this thread by flagging comments that violate
our guidelines
.
comments powered by

Disqus