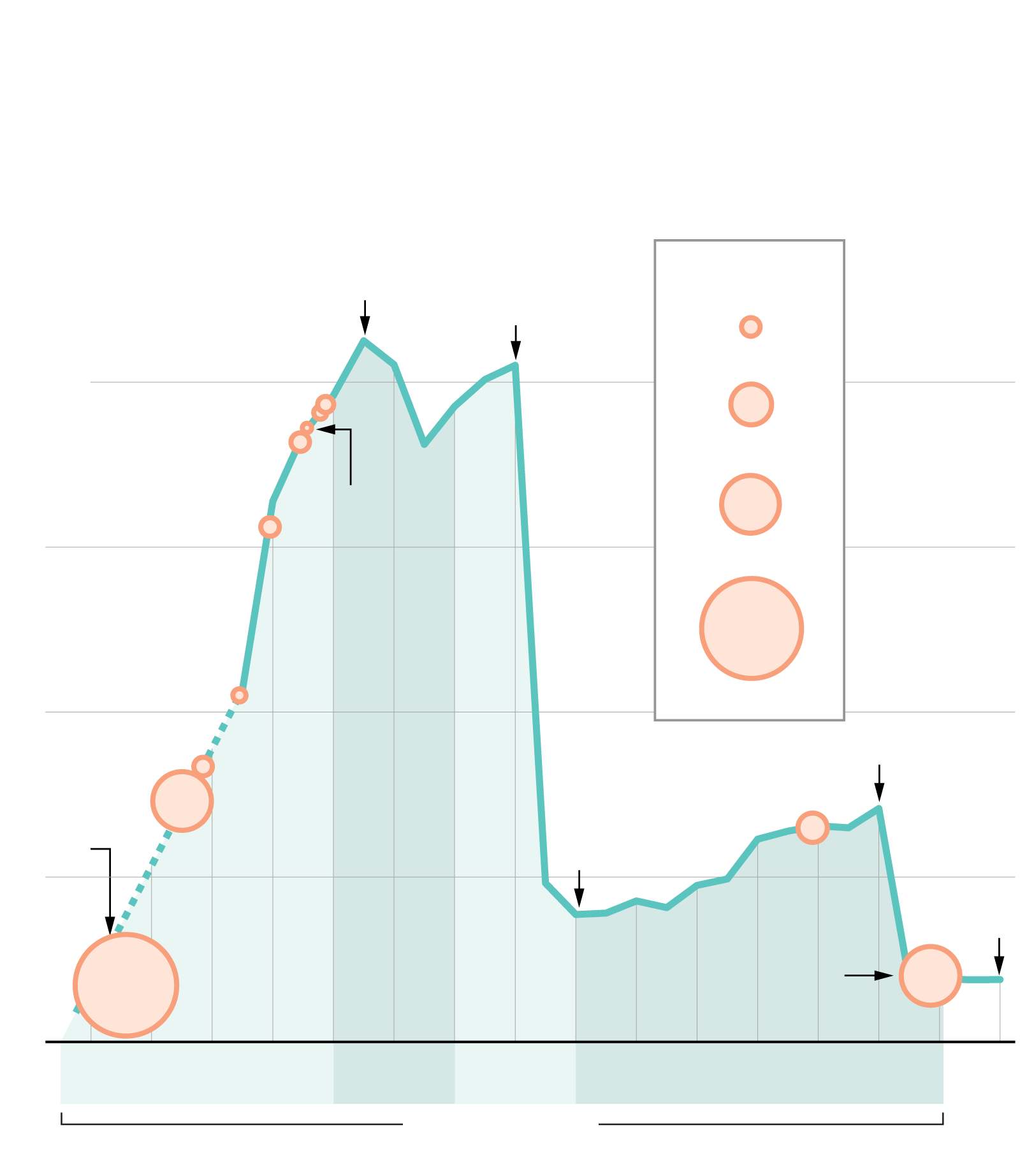 Changing Fortunes of a Politically Wired Firm
Valley Forge Asset Management, a company formerly owned by Main Line businessmen Richard Ireland and Brian McElwee, has made millions investing Pennsylvania Treasury Department funds since 2000. For connecting that company to state Treasurer Barbara Hafer — and later to some of her successors — the two men have taken in millions a year in finder's fees. Overall, they donated more than $475,000 to Hafer's campaign fund. When Robin Wiessmann became treasurer, she drastically cut the amount of state work given to Valley Forge.
Pennsylvania funds
overseen by
Valley Forge Asset
Management
Contributions
to Pa. treasurers
The company landed its first Treasury contract in 2000. Figures before June 2003 were not available.
They gave
a $2,500 donation
to Casey's campaign
for treasurer.
Ireland and McElwee each gave $150,000 to Hafer on Aug. 31, 2001.
$100,000 from top executives working for Ireland and McElwee
No contributions
to Wiessmann
Barbara Hafer
(took office in 1997)
Rob McCord
(Resigned in 2015)
SOURCE: Pennsylvania campaign-finance reports
Story: How Main Line political insiders made millions placing billions in public funds with outside firms