Death-Penalty Laws by State
Pennsylvania is among four states whose governors have placed a moratorium on executions since 2011. The death penalty has been abolished in 18 other states and the District of Columbia.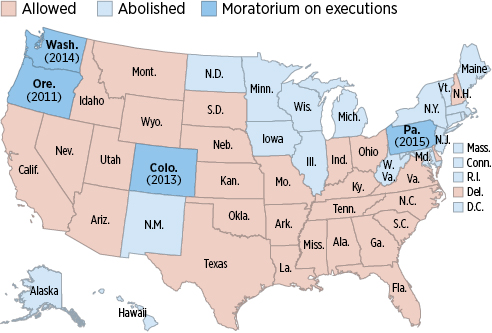 SOURCE: Death Penalty Information Center
Death Penalty in Pennsylvania
Pennsylvania governors have signed 434 death warrants since 1985. More than half were signed by Tom Ridge.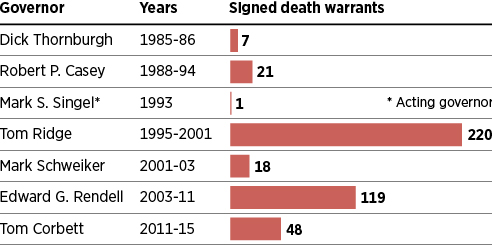 More than a third of the 186 inmates currently on death row in Pennsylvania have had their cases prosecuted in Philadelphia.

SOURCE: Pa. Department of Corrections
The Philadelphia Inquirer