School Performance Results
The state Department of Education has released School Performance Profile scores for 2,903 public schools, including charters. Locally, more than 775 schools were scored. Schools of all grades were given a rating on a 0 to 100 scale based on many factors, including state test results, academic growth, and graduation rates.

In the region, 55 percent of the schools saw decreases, but there were also some big gains. Norristown School District in Montgomery County had several schools show dramatic improvement over last year. The state wants schools to score a 70 or higher on the SPP.

Among schools with the biggest drops, three of the top four were in the School District of Philadelphia, besieged by budget cuts in recent years.

Schools could receive seven extra-credit points for advanced achievement, permitting a score higher than 100.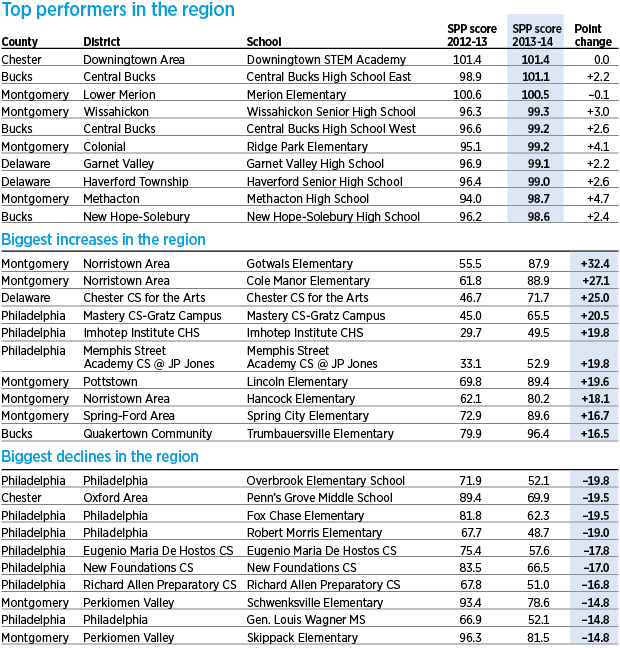 SOURCES: Pa. Department of Education; Inquirer analysis
MIKE PLACENTRA / The Philadelphia Inquirer