Surgery for four Flyers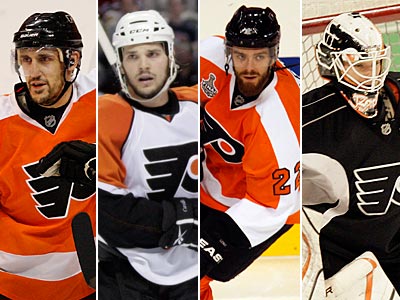 24-hour breaking news, sports, weather, entertainment, and more with coverage from The Philadelphia Inquirer and Daily News.
Surgery for four Flyers
Four Flyers players are heading for offseason surgery but all are expected to be ready for training camp.
Blair Betts will have shoulder surgery, Ville Leino and Johan Backlund each will have hip surgery, and Dan Carcillo will have a sports hernia repaired.
More in tomorrow's Daily News.