Reggie Brown to Bucs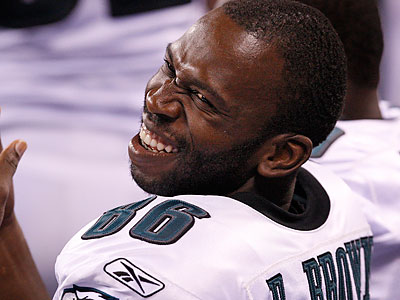 24-hour breaking news, sports, weather, entertainment, and more with coverage from The Philadelphia Inquirer and Daily News.
Reggie Brown to Bucs
Les Bowen
There is no NFL salary cap, and Reggie Brown is no longer being held hostage in Philadelphia by the cap penalty the Eagles would pay for jettisoning him. The team just announced that the once-promising wideout is going to Tampa Bay for an undisclosed 2011 pick, which the Tampa Tribune says is a sixth-rounder.
Brown, a second-round draft choice in 2005, set a team rookie receiving record that year, but the past two years have seen a steady, puzzling decline that resulted in him barely being used at all in 2009. He went from 61 catches in 2007 to 9 last season.