'No Compromise' gun groups take influence battle to state houses
Bob Lannon and Caitlin Weber/Sunlight Foundation
A group of Democratic state legislators here had barely concluded their news conference unveiling abroad package of gun control bills when an outspoken opponent threatened to make them pay in the next election.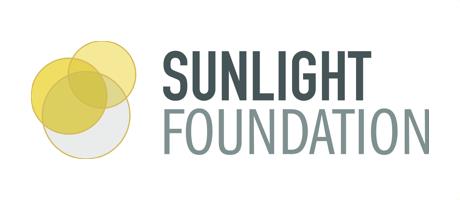 "I think the question for the Democrat caucus is, are you really ready to stake the 2014 elections on the gun issue?" Dudley Brown, executive director of Rocky Mountain Gun Owners, said to Colorado Public Radio last week. Brown and the group, whose motto is "don't give an inch," have been the source of $23,800 to Colorado politicians since 1996, according to a search of campaign finance records on Influence Explorer. The group has an enthusiastic core group of supporters, with its official Facebook page garnering nearly 16,000 "likes."
Such threats underscore how the influence of National Rifle Association (NRA), along with that of other gun rights groups, extends beyond the federal level to state politics -- an arena where many gun regulations are made or unmade. When Sunlight calculated that the NRA's scored a measly 0.83 percent return on investment for the $18.6 million spent by the group's PAC and the group's legislative arm, the Institute for Legislative Action, to influence last year's presidential and congressional contests.
But in Colorado, for instance, seven out of eight the candidates for state legislative seats who got money from the Rocky Mountain Gun Owners in the 2012 election cycle were elected to office.
Gun groups have a history of deploying campaign money and grassoots muscle at both the federal and state levels. The NRA in particular has long been an aggressive player of the political money game, extending its strategy to wrangling with the Federal Election Commission and joining lawsuits concerning campaign finance reform.
Traditionally, proponents of gun control have not been able to match gun rights groups' lobbying power or spending, although the entry of new groups, such as Mayors Against Illegal Guns, backed by New York City major Michael Bloomberg and Americans for Responsible Solutions, a super PAC, are hoping to change that calculus. Another PAC backed by Bloomberg, known has Independence PAC, has just jumped into the fray in Illinois, spending at least $660,000 against a congressional candidate, Democrat Debbie Halvorson, criticizing her opposition to gun control. A Democratic group, the Progressive Change Campaign Committee, has spent more than $9,000 so far, according to records compiled by Political Ad Sleuth, on a TV ad campaign that challenges Kentucky's senior U.S. senator, Mitch McConnell, to back gun control. McConnell, the Senate's Republican leader, is up for reelection in 2014.
At the state level, where the NRA has also long been entrenched, it remains to be seen how these developments will affect policy. Colorado has seen two of the country's most deadly mass shootings at Columbine High School in 1999 and last summer, at an Aurora movie theater. Both the House and the Senate chambers are held by Democrats, more likely--although not universally--to be sympathetic to stronger gun laws. Democratic Gov. John Hickenlooper, who earlier did not seem keen on pushing new gun laws, shifted position last December, saying that "the time is right" for stricter gun control laws in Colorado--just the day before the tragic shootings at Sandy Hook Elementary School. Hickenlooper is rumored to have aspirations for the White House in 2016. Meanwhile, Mayors Against Illegal Guns has hired a local lobbying firm, Headwaters Strategies, according to records filed with the Secretary of the State.
So far several bills to loosen gun laws in the state have died in committee, including one that would allow teachers to carry concealed weapons on school grounds. But at the same time, hundreds of school employees have signed up for the Rocky Mountain Gun Owners free classes on obtaining a conceal carry permit.
Indeed, the package of gun control measures--which includes a bill to make manufacturers and sellers of assault weapons liable for damage inflicted by the weapons, as well as measures to limit the size of ammunition clips and institute universal background checks on all gun sales--is expected to face a tough fight. In a western state with a strong libertarian streak, guns are popular: last year saw nearly 415,000 applications for background checks for gun purchases processed. The state gets a "D" for gun laws on the books from the Law Center to Prevent Gun Violence, which supports stricter gun laws.
Colorado is far from the only state considering major gun legislation this year following the December massacre at a Connecticut school that left 20 children and six adults dead. Indeed, 43 states and the District of Columbia are considering gun related legislation this session, according to data compiled by the Law Center.
Vice President Joe Biden is in Philadelphia today for a round table on gun violence, where gun rights groups have spent more than $1 million supporting state and federal candidates. House Democrats there introduced a package of legislation to tighten gun laws last week, including an assault weapon ban, requiring liability insurance for gun owners, and a bill requiring safety locks on guns. Republicans, who control the chamber, are countering with legislative proposals such as one to make it illegal to enforce new federal gun laws in the state.
In California, where gun rights groups over the years have spent more than $2.5 million on direct campaign contributions, the legislature is considering numerous proposals, from to taxing ammunition to requiring that gunowners purchase liability insurance. Los Angeles Mayor Antonio Villaraigosa is a member of Mayors Against Illegal Guns, one of more than 50 California mayors who have joined the effort. And Sen. Dianne Feinstein, D-Calif., is the lead sponsor in Congress of a bill to reinstitute a ban on the sale of assault weapons.
Virginia, home to the NRA headquarters, has seen more than $900,000 spent on gun rights direct contributions over the last two decades. In addition, Sen. Tim Kaine, a Democrat and former governor, faced more than $350,000 in NRA independent expenditures when he ran for his open seat last year. In the past, the legislature in the past has repeatedly beaten back proposals to extend background checks for gun purcahses at gun shows, Republican Gov. Bob McDonnell, signed a law last year to repeal the state's ban on the purchase of more than one handgun per month. And in 2010, the state ordered that records of gun sales stopped being kept and any existing records be destroyed. In 2007, the state was the site of the nation's deadliest mass shooting at Virginia Tech University. The legislature is considering numerous gun-related bills, including several related to carrying guns in schools.
In Arkansas, where more than $245,000 in gun related cash has helped politicians, the state Senate approved a bill to prohibit disclosure of names and zip codes of gun owners and permit applicants. The legislature is also considering bills to allow guns in schools and churches. The anti-disclosure measure follows a controversy when a New York newspaper, the Journal News, published a map of gun permit holders after the shootings at Sandy Hook elementary school. Soon after, the New York legislature included a similar provision in a package of legislation that generally strengthened gun laws. It was signed by the governor in January.
To see more gun legislation introduced in state legislatures this year, see the chart below. Information is provided by the Law Center to Prevent Gun Violence, which advocates for stricter gun laws. The chart is current through February 8. Note: Bills that address more than one policy area are listed multiple times -- once for each policy area addressed. To follow legislation and proposed regulations as they are filed, set up an alert on Sunlight's Scout.