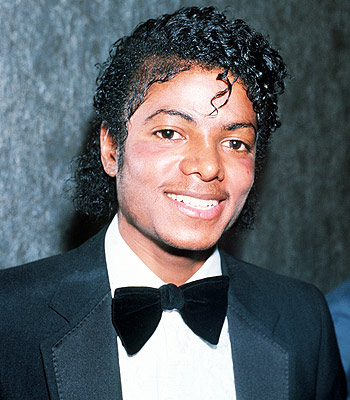 Nobody loves you when you're down and out, but as John Lennon put it in a song of that title, "Everybody loves you when you're six feet in the ground." Michael Jackson has yet to be buried, but in death the King of Pop has finally recaptured the commercial dominance that largely eluded him since his 1980s heyday.
Of the Top Ten titles on the Billboard Top Pop Catalog album charts, eight are MJ solo sets, and a ninth is the Jackson 5 best-of The Ultimate Collection.
The 108,000 copies moved by MJ's hits collection Number Ones, according to Nielsen SoundScan, sold more copies last week than the Black Eyed Peas' The E.N.D., which held down the number one position on the Billboard Top 200 album chart with 88,000 copies sold. (Though why that doesn't qualify Number Ones as the #1 album on the Top 200 - catalog albums are "ineligible to appear on the Billboard 200 albums chart," according to Billboard.com - is beyond my understanding.) The Essential Michael Jackson and Thriller also moved over 100K, at 103,000 and 102,000, respectively.
What are Jackson's most popular songs? The list is somewhat surprising, with "Thriller" taking first place with 167,000 downloads, followed by "Man In The Mirror," "Billie Jean," "The Way You Make Me Feel," and "Beat It."
As impressive as the numbers appear, they also reflect the shrinkage of the album buying audience since the days when Jackson moved LPs and CDs by the bazillion. All told, Jackson albums sold a total of 415,000 copies last week - considerably more than anybody else, and quite a jump from the 10,000 he sold the week before. But considering that the shocking news of his death received wall-to-wall 24/7 media coverage the entire weekend, and all music buyers have to do is sit and their computers and click to buy Off The Wall or Thriller or Bad, 415,000 doesn't strike me as that huge of a number.
Previously: Summer Is Always Best Through A Window