One of my clients is a recently divorced mother of two young children. She lived in a high-end neighborhood, in a large home filled with nice, large furnishings. Then her world changed. The home was sold, along with most of its contents; the proceeds were split; debts were paid.
Fast forward to now: She and the kids have moved into a really cute two-bedroom bungalow in a very different part of town. Since she was faced with the change and turmoil associated with ending a relationship, decorating the new place was understandably the last thing on her mind. After taking several months to heal, she decided that the only way for her to truly move forward was to create a new home that reflected her hope and optimism for the future. She wanted the bungalow to feel safe and stable and loving for her children, and thus began our process together.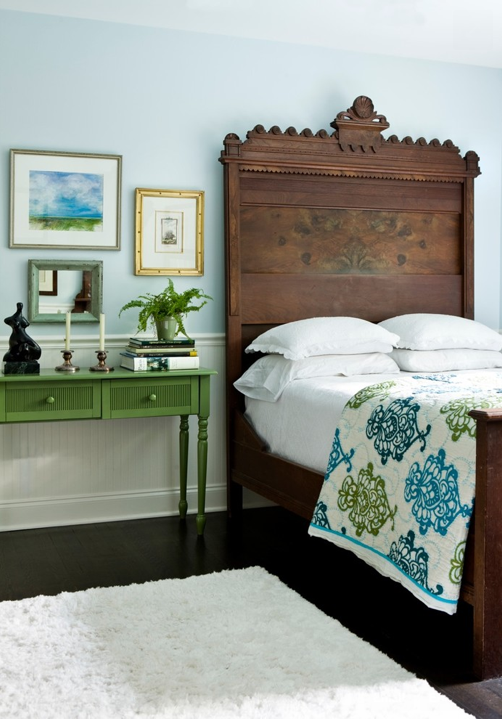 Having spent her previous life in an enormous house, my client had developed a style that seemed to fit that space: opulent, oversize, expensive, everything in pairs. Finding herself in a drastically different space, she realized she didn't really know what her style was. Her previous decor was more about the lifestyle the family was living, and not who the family was. Walking through the door of the previous home, you would have known it was impeccably done and the inhabitants were doing well, but you would have gotten no sense of what they were about.