After months of frigid air, clouded skies and heavy jackets, we have finally made it to spring. This week we welcome the lovely new season with open arms. Celebrate spring's arrival with 8 floral decorations from local Etsy shops:
1. Rich Tapestry stone coaster set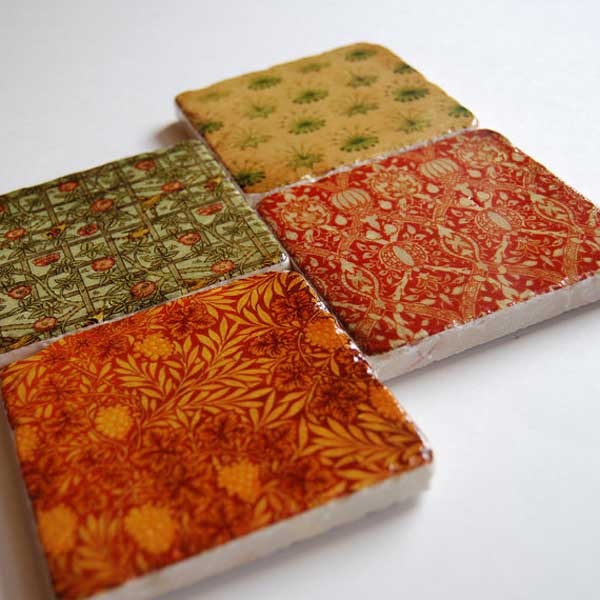 Enjoy the rich and warm tones of spring with this set of four coasters. Each coaster is made using a beautiful tumbled stone tile and a unique transfer process that allows the image to "melt" into the tile transparently, letting the natural color and character of the stone to show through.