Discover all the amazing uses for cork and products that are made from it. Cork is an impermeable, buoyant, fire-resistant, sound-dampening and ecofriendly bark that's finding a new popularity in today's modern design. Read on for unique ways to use this natural material.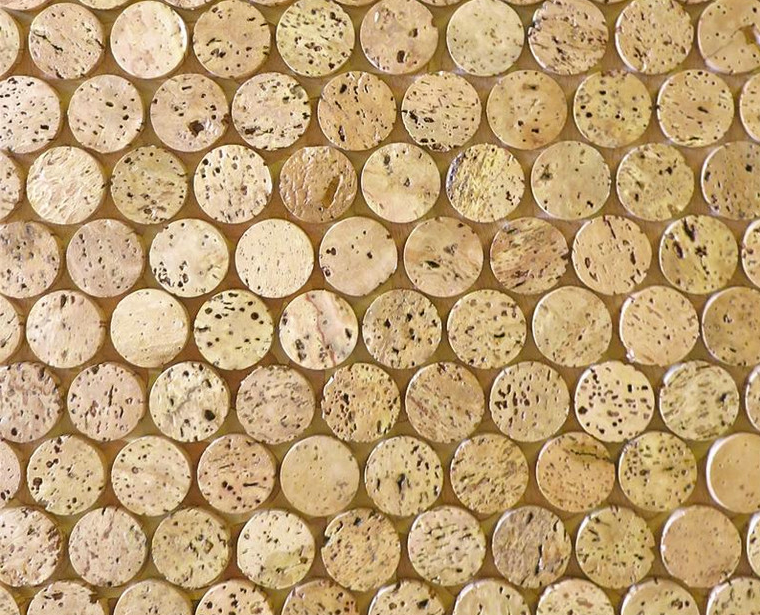 CorkDotz Cork Mosaic Penny Round Tile - $16.95 »
Forget ceramic tile, go for cork! CorkDotz penny round tiles from Modwalls are made from recycled cork stoppers. They can be used for kitchen backsplashes, floor installations, bathroom and ceiling tile. Stunning!