So often, the first thing I do when decorating a client's home is to gather all the collectables they have amassed that are scattered about the home into some kind of a cohesive grouping.
It's so simple, yet it is often not a common practice. The impact is immediate. It doesn't matter how unusual the collection is. As long as it is displayed en masse, it works. Talk about instant drama!
Several things must be taken into account when putting together a collection.
Scale and texture must be measured against one another to create balance. Restraint, and sometimes a little editing are necessary, and go a long way to create the perfect collection or "story." Dorothy Draper once said, "Repetition is a form of emphasis." I concur.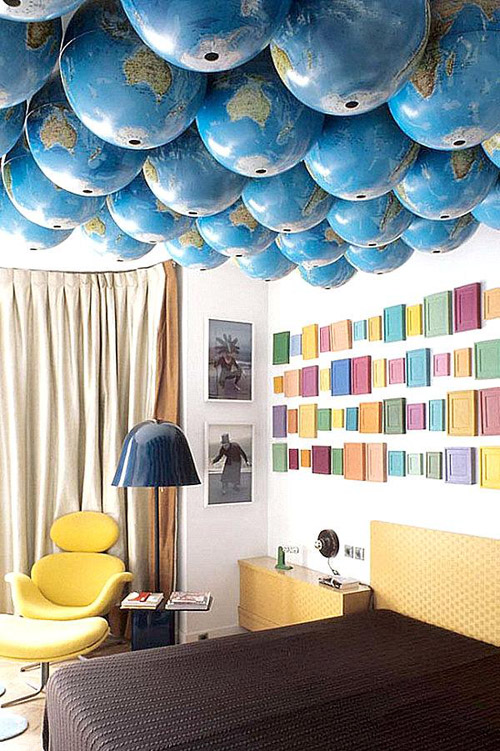 Collections are interesting things. They are intimate glimpses into who each of us is. They speak to what we prize, a hobby we may have or something we find interesting. It displays who or what we love, proud moments, anything really. They're microcosms of our home as a whole: what we are reflecting about ourselves to others.
Using different planes really gives an added punch. Don't just think in terms of the horizontal surfaces. Hang things on the walls in creative ways, wrap them around corners. I once saw a collection of vintage books arranged artfully on a ceiling, and it looked quite compelling. Incorporating lighting to highlight the collection gives added visual depth and appeal.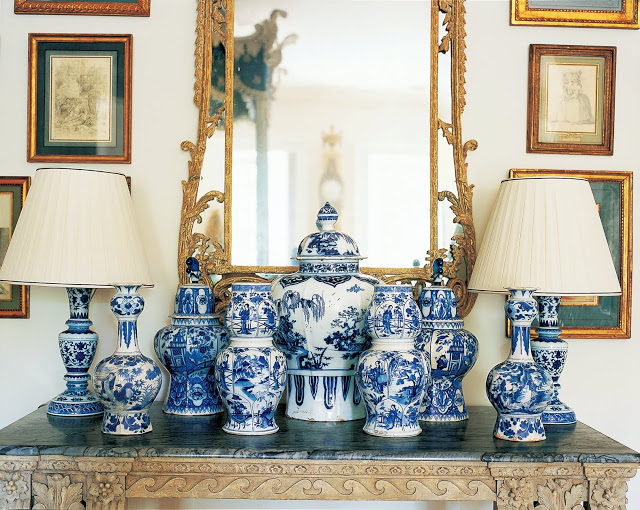 Even if you are not using similar objects, color can certainly be a unifying factor as well. Nothing suffers as the disparate objects all have the bond of a similar color­–these rules are never black and white. Common sense and color unify as well.
Beware, however–collect with caution. The minute your friends get wind of a collection, you can expect that cow milk pitcher, porcelain pig, or other tchotchke for your next hostess gift. Collections are like all else in life–everything in moderation, and keep it together man!
--
About Carrie Leskowitz
For more than 12 years, Carrie Leskowitz has been creating some of the most stylish rooms in the Philadelphia region. Once a fashion and prop stylist, Carrie is now a renowned interior designer, and owner of a successful interior design business, Carrie Leskowitz Interiors. Leskowitz has created a style all her own, centered around luxe, organic, natural design with a dash of glamour. With a great eye for fashion, Carrie consults on residential and commercial projects in the Pennsylvania, New Jersey, New York, and DC areas. For more information about Leskowitz visit www.carrieleskowitzinteriors.com or her blog, Carrie's Design Musings www.carriesdesignmusings.blogspot.com.