Spring made a quick appearance and thus far summer is looking questionable.
However, eventually temperatures will rise and we will be spending more time outdoors, dining al fresco, and entertaining friends. Don't wait for the perfect weather or the perfect occasion. Just do it!
With the trend over the last several years towards creating outdoor rooms, gourmet kitchens, and loggias, entertaining friends and family could, and should be a snap. If you don't have a designated outdoor space, create one!
Find a little spot, perhaps under a tree where you can pull up a bench, bring over some flexible seating, and create your own secret garden for company and contemplation. It's a great way to create a relaxed, fun vibe where you and your guests can enjoy each other's company.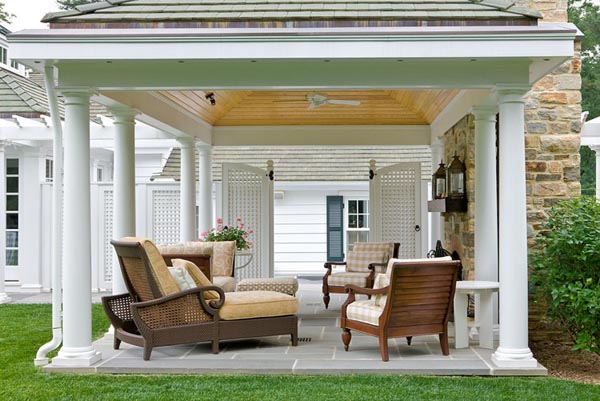 The key to easy entertaining is – make it simple.
If you are not someone who relishes in the opportunity to "go all out", simple is always best. Fear stops most people from attempting an informal gathering; too much work, too much time spent in the kitchen. Fear not. Ask guests to bring food for a potluck. Everyone gets involved, and it's a good conversation starter.
The point is, don't stress about the menu. It's about spending time with friends, not about spending time in the kitchen. If I do a potluck I always make sure the serving dishes work together and transfer food if I have to. Aesthetics are still important, even if an impromptu dinner occurs. Serving a menu consisting of room temperature foods or things prepared ahead of time are obviously ideal.
There is a bevy of beautiful paper plates for easy clean up, plus you can create a color scheme or theme with the paper goods alone. Better yet, and better for the environment: acrylic plates, bamboo and melamine. There is a plethora of decorative tabletops in these materials in the marketplace. Mix and match your things. There's something about the perfectly imperfect that strikes the right cord at informal gatherings.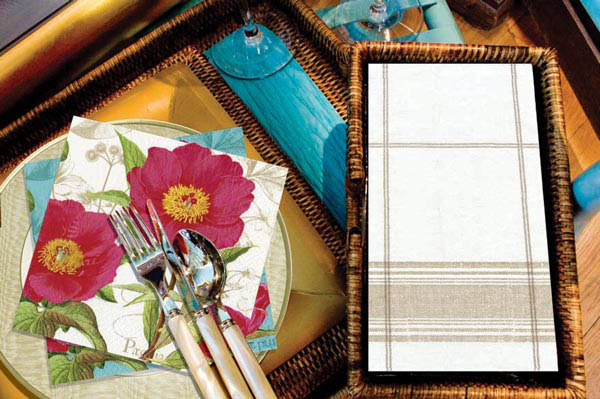 Create a signature drink or serve up a sangria. We just eliminated the need for a bar full of liquor. Check that off the list. This sounds counterintuitive, but if you serve drinks with a little "kick" to them, it helps beat the heat (or so I've been told), and don't forget those citronella candles.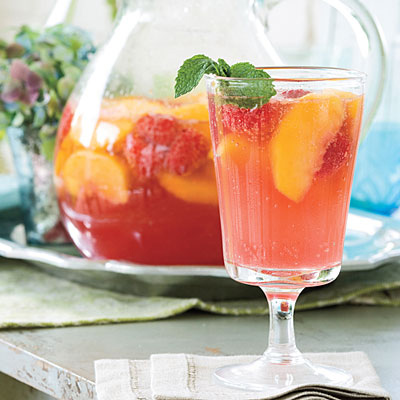 Whatever you do, however you choose to handle it, always make it pretty and make it about your guests. If you look like you put a little thought into it, the memory will be that you cared enough to try.
--
About Carrie Leskowitz
For more than 12 years, Carrie Leskowitz has been creating some of the most stylish rooms in the Philadelphia region. Once a fashion and prop stylist, Carrie is now a renowned interior designer, and owner of a successful interior design business, Carrie Leskowitz Interiors. Leskowitz has created a style all her own, centered around luxe, organic, natural design with a dash of glamour. With a great eye for fashion, Carrie consults on residential and commercial projects in the Pennsylvania, New Jersey, New York, and DC areas. For more information about Leskowitz visit www.carrieleskowitzinteriors.com or her blog, Carrie's Design Musings www.carriesdesignmusings.blogspot.com.