No space? No problem. Setting up an indoor living wall is easier than one might think now that plenty of ready-made kits are available on the market.
1. Living Wall Planter
The GroVert Living Wall Planter is made up of individual cells in which succulents, herbs, and more can be arranged. A moisture mat distributes water evenly to keep blooms green and healthy. Place several planters in a row and add a customized frame for the living wall effect. Available from BrightGreen.
2. Vertical Garden Planters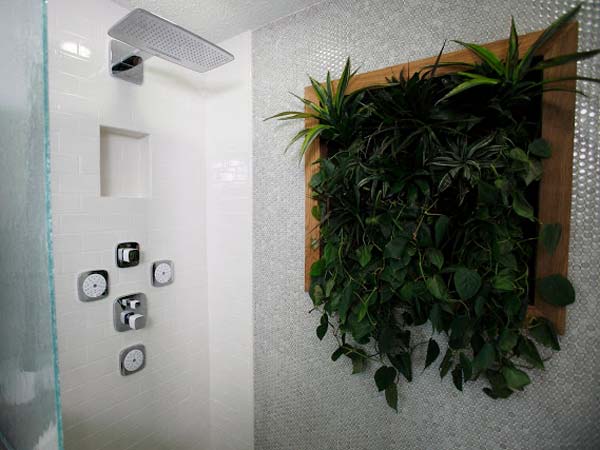 The Florafelt Vertical Garden Planters are fashioned from 100% recycled water bottles, creating a soft, luxuriant fabric that is non-toxic, UV stable and will last a lifetime. Irrigated from the top row, the microfibers in the felt wick the water to the plants below. Excess water can be easily recirculated or drained away. Available from Plants on Walls.
3. Magnetic Hanging Pods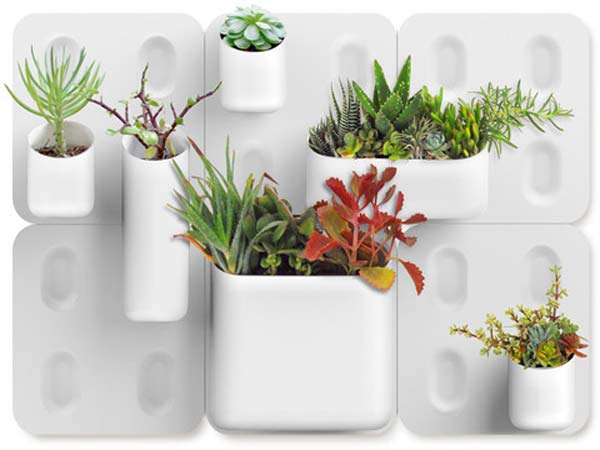 Lightweight, easily mounted, and easily moved, the Urbio planter is a great option for space-deprived dwellings. Featuring an integrated watering system, these planters pretty much take care of themselves. Urbio pods are also great for storage and organizing small items. Available from Urbio.
4. Stacking Modules System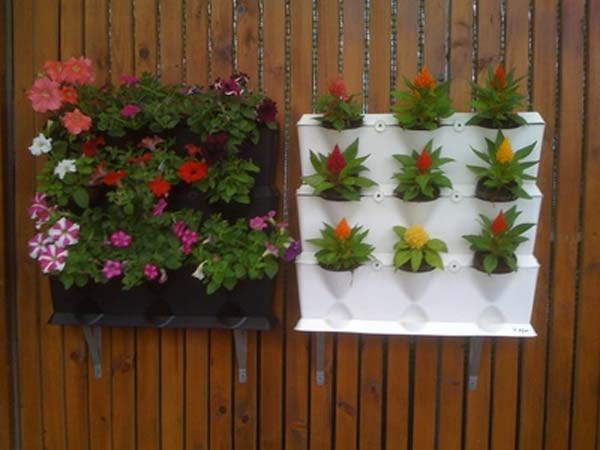 The Minigarden is a modular system that allows for the cultivation of decorative plants, spices, or other small vegetables in a vertical structure. Minigarden can be affixed to any wall by inserting screws with washers in the circular clips adjoining the wall. Drained by gravity, roots are drained directly into the plate located at the base of the unit. Available from Minigarden.
5. Wally One Pocket Planter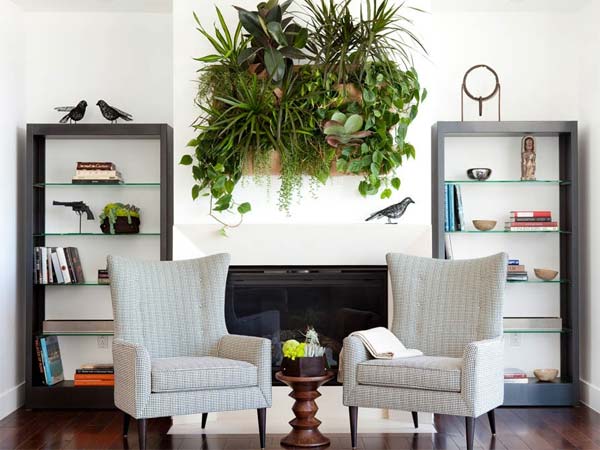 Wally One pockets are made from 100% recycled plastic water bottles and are soft-sided and breathable for all of your planting needs. Perfect for an organic kitchen herb garden or outdoor edible farms, these modular pods come in two varieties to match your space requirements. Available from Woolly Pocket.