8 tell how they handle testing, anxiety of prostate cancer waiting
When a man is diagnosed with prostate cancer, he may choose prompt treatment or "active surveillance". Either way, he may face years of testing - and anxiety - to see if the cancer has progressed or returned. The Inquirer recently asked the Inspire/Us TOO Prostate Cancer Support Community for its members' insights on how they handle this experience. Here is how eight of the men responded.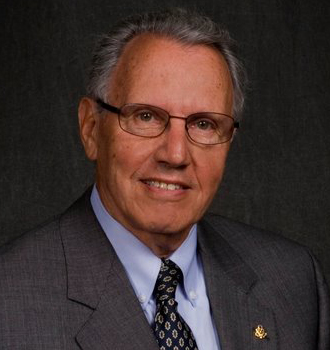 Steven Hess
Rochester, N.Y.
I was first diagnosed with prostate cancer in March 2008 (Gleason score 9, considered a high-grade cancer, but contained). I just had a recurrence, determined November 2015. My wife is a physician and I manage her office. Every three months on the dot she walks into my office with a blood draw tray and a smile, saying, "It's that time." I push back my chair, roll up a sleeve and grimace. The next morning I annoy the office staff by passing the fax machine every hour, glancing to see if the lab work is back. Anxiety is part of the situation, as for any illness or disease. You live with it.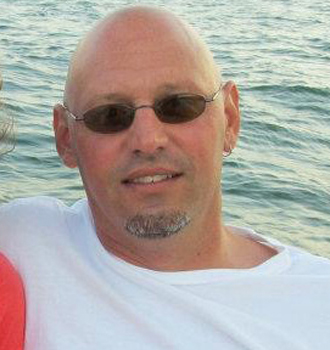 Ray Fischer
Chicago
I think the first thing I did was try to understand PSA tests a little better, learning that PSA tests can be inaccurate for any number of reasons. As far as coping with anxiety, getting involved with conversations with other men on online support communities was and still is invaluable. There were many men and even women that helped me through a lot of the difficult days. I do the same now, trying to help others through this difficult process.
It truly helps just knowing you are not alone, not to mention the wealth of information provided by other patients rather than from one particular doctor.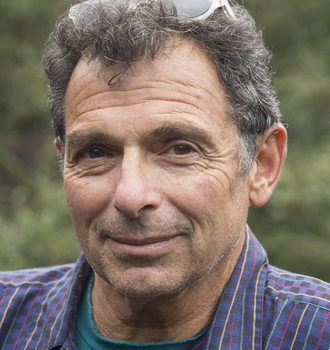 Rick Davis
Mill Valley, Calif.
Even the most relaxed guys experience anxiety - especially if originally diagnosed with intermediate or high risk disease, or managing recurrent or advanced disease. There is always a risk the disease will return or accelerate.
In my own case, I tested monthly for the first four years; switched to quarterly for the next year; bi-annual for a year and now annually. I am still resistant when test time comes!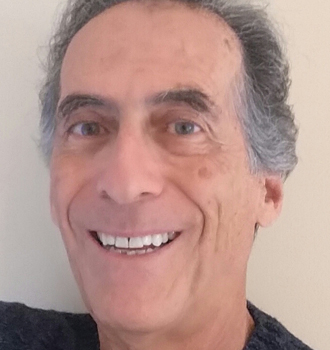 Howard Goldberg
Chapel Hill, N.C.
Technically, I'm not on active surveillance, since I had my prostate removed two and a half years ago. But, it feels like AS since I have a PSA test every 6 months to check for recurrence. I'm able to live my life normally, without thinking about the possibility my cancer could come back, except for the week or so before my test. Then my anxiety level rises daily until I get my test result. I begin to run "what-if" scenarios through my head.
Will I need additional treatment - radiation and hormone therapy? How will that affect my life? Could this be the beginning of the end? Fortunately, so far, the results have been all clear. But I know I'll go through this anxiety again next April and for years to come.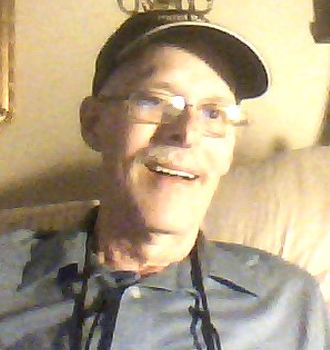 C. Eric Winter
Chicago
I believe that prostate cancer, and especially advanced metastatic prostate cancer is the most anxiety-causing illness that can inflict any male. I cope with Ativan (anxiety medication) and music is a very helpful way to deal with the titanic anxiety and stress that I have with the advanced disease and waiting for PSA results every month. I play classical piano, and even when I'm too ill to sit up at my piano, just listening to music, blocking out everything else, concentrating on the beautiful sounds, is my best defense mechanism.
I live alone, and have little to distract me from what's happening to my body. Just about all of my body's systems are not functioning properly, and I need meds to help with pain, urination, defecation, anxiety and stress, nausea, and pills for energy and for sleeping, plus the cancer meds. Cancer has taken over every facet of my existence. I even have to sleep in a hospital bed now, and I have to use crutches to walk.
Coping is difficult, to say the least, and when you add the effects of the ADT (hormone therapy), the mood swings, it's so very difficult to maintain a positive mental attitude, and sometimes it gets the best of me. Some days I feel incredibly ill, and I feel like giving up. But somehow I pick myself up and keep on fighting this losing battle.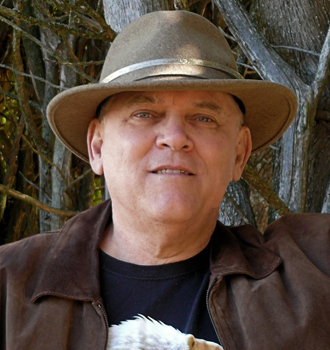 Walt Shiel
Jacobsville, Mich.
At age 68 with my primary prostate cancer treatment (12 months of ADT, or hormone therapy, plus 1 session of high-dose-rate brachytherapy followed by 25 sessions of external beam radiation) now 13 months behind me, I am on a quarterly schedule for PSA testing to moniter for possible recurrence. For the first 7 months, my PSA was undetectable. Then it went up to 0.1 and, last month, up to 0.3.
Intellectually, I know that this is neither unexpected nor of any particular concern based on my treatment protocol. Emotionally, it is like riding a roller coaster with three-month cycles.
By nature, I am not a worrier, but prostate cancer affects a man in very fundamental ways. My coping mechanisms involve doing what I can to combat a recurrence, keeping up to date on the latest medical news on recurrence treatment protocols, relying on my wife of 47 years as my sounding board for concerns and possibilities, praying daily for guidance, and maintaining my sense of humor and a positive mental attitude. Finally, I have taken up the piano again in earnest since my diagnosis 27 months ago, after decades of barely touching it. Music is a great catharsis.
I strive to eat right, with a modified Mediterranean diet, and keep physically active. Regular physical activity outdoors (no matter the weather) to the point of breaking a sweat improves my body's ability to fight back and beats back depression without the need for medication.
I have thought through my Plans A, B, C, etc. for just about any result of my PSA tests. Since the medical options are constantly changing, I have to keep updating those plans.
I will admit that I pray more fervently and frequently as eash PSA test looms closer.
Personally, I don't see how anyone can fight cancer, or most any other serious disease, without a sense of humor. I find joking about the issues leads to that great medicine - laughter.
With the above approach, I find I worry very little about my upcoming PSA tests . . . until about the last two weeks of each quarterly cycle. During those two weeks, I stay away from anything heavy or depressing on TV (preferring light romantic comedies), in print, or on the Internet. I even restrict my intake of news, as it too often causes worry or anger, neither of which helps fight the pre-testing anxiety. I spend more time than usual on the piano and tend to play more hymns.
On the day of the blood draw (one week before my oncology appointment), I arrive at the lab shortly after it opens, joke with the staff, and get it over with. I always call Medical Records the following day to get the results of the tests. There's just no way I could sit around wondering for a whole week. That gives me time to absorb the results, understand what they mean (through Internet research and through discussions in online support groups), and prepare my questions and suggestions for the meeting with my oncologist.
Bottom Line: I cope by eating well, staying active, keeping up to date on possible treatment options, interacting with those who understand and care, keeping my sense of humor, playing the piano, and praying. Working to maintain an active sex life really helps a lot, too (although we have to hold off for three days prior to each PSA test).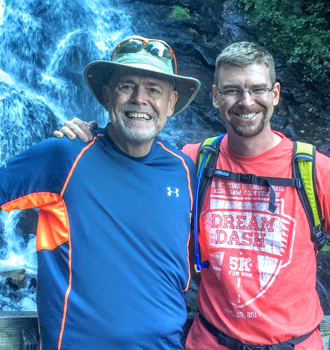 Tim O'Pry
Waleska, Ga.
I manage the stress associated with PSA tests by understanding the form of this disease that I have as best I can and by taking control of my health and making my own decisions versus abdicating those decisions to others. This way, should the disease progress, I believe I will be better equipped emotionally to handle whatever may come.
Personally, permitting/allowing/depending on someone else to make decisions of this caliber that affect my life and impact my family simply isn't in my personality - and doing so would make me very anxious indeed.
I also use exercise, specifically running, as a stress reliever. No matter how logical I like to think that I am, a little stress does tend to creep in from time to time. Being alone, running on a trail by myself helps put life and all of this 'noise' into perspective and as importantly, helps me realize just how fortunate I am.
Richard Hay
Philadelphia
I go to a prostate cancer support group, run by Malecare Cancer Support. I've tried other groups, but, I found Malecare to be the most supportive and helpful. I am supposed to get my blood PSA test every three months, but this usually works out to every four months, as I get scared and procrastinate. The guys in my group catch on to this pretty quick...I get called out on my delay and I go. It's now both a bit of a game, a bit because I like the attention and a bit because I really need the help I get from these guys. PSA testing is not as easy as people make it out to be, even though it is just a blood test. PSA testing is no for everyone. The emotional pain and distress are significant and are dismissed too readily by those who think everyone should get PSA tested, no matter what.
The Inspire/Us TOO Prostate Cancer Support Community is one of the groups on Inspire, which builds and manages some 200 online support communities for about 700,000 patients and caregivers. Us TOO is an international nonprofit advocacy organization.