Chili is the consummate comfort food, it is rich and hearty with just the right amount of spice. In our house chili means so many different things. But it pretty much always features, meat, beans, a scrumptious tomato based sauce and a little spice. But there are so many possibilities.
Chili is a staple in our house. We do not discriminate. We love all chili. Some of our favorite recipes include a 5-Ingredient Lazy Day Chili that is ready in just 15 minutes, an all day slow cooker chili, a Wendy's Chili copycat recipe, a vegetarian chili and so many more.
Chili makes me think of my mom when I was a kid. She made the most amazing chili. I remember it cooking on the stove top all day long in an old milking pot that my great grandmother gave her. Sometimes memories are the ultimate comfort, aren't they?
One of the reasons we love chili so much is that it's absolutely perfect all year long. It is amazing in the fall and winter, but we really love it in the spring and summer. Not to mention it is the perfect topping for hot dogs, sausages and even burgers. Serve it as a side in place of baked beans and you won't hear any complaints at our house.
So what is your favorite chili?
Enjoy, with love from our Simple Kitchen to yours!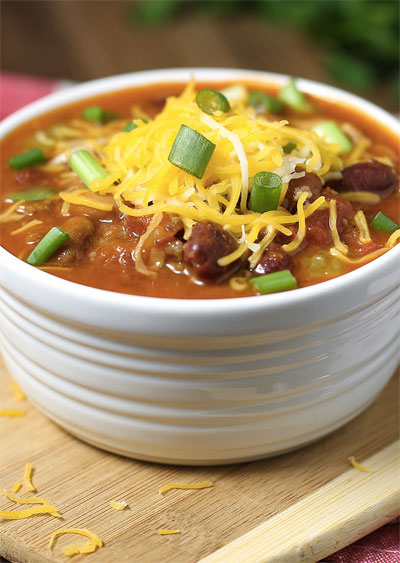 Chad A Elick
WENDY'S CHILI COPYCAT RECIPE is for the chili lover in you. Say what you will, Wendy's really makes some spectacular beef chili. It's one of their signature sides, so if you have ever eaten at Wendy's you have to know about the chili. It's so thick and rich you can stand a spoon straight up in it.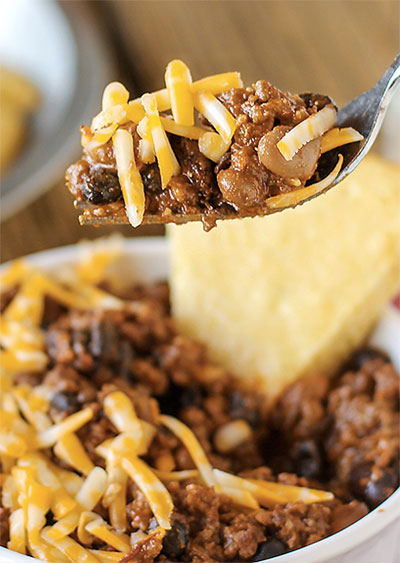 Chad A Elick
QUICK DRAW COWBOY CHILI has two types of meat and three bean varieties to please the cowboy in your life. This simple recipe is packed with southwestern flavor and a little kick. It is sure to knock your boots off. By the way ladies, you better believe it's a chili the whole family will love. It goes from prep to plate in just 25 minutes.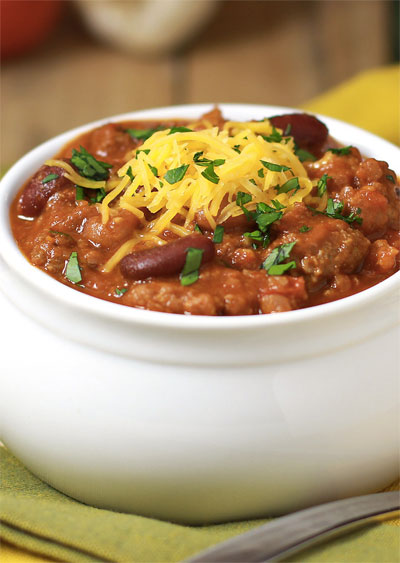 Chad A Elick
EASY SLOW COOKER CHILI is perfect to feed a crowd! This HEARTY chili is fully loaded; packed with meat, beans and just the right amount of heat to make your tongue tingle. Cooked in your crock pot all day or in just 4 hours. It's up to you, it doesn't get much easier than that!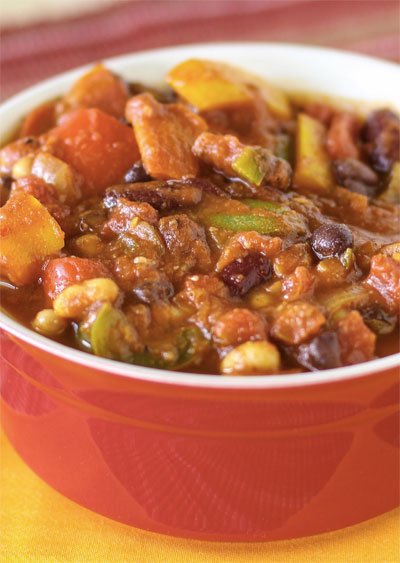 Chad A Elick
BEST EVER POWER PACKED VEGETARIAN CHILI features 3 varieties of beans and rustic chopped veggies! It is so hearty you won't need a side of anything to go with this chili and its ready in 30 Minutes. SCORE!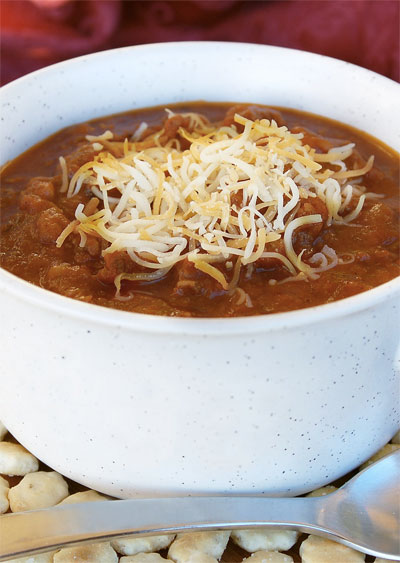 Chad A Elick
ROCK 'EM SOCK 'EM CHILI is an old family recipe from my husband. It is an amazingly flavorful chili that will warm you down to your bones. It's easy to make and this recipe makes enough to freeze for later too.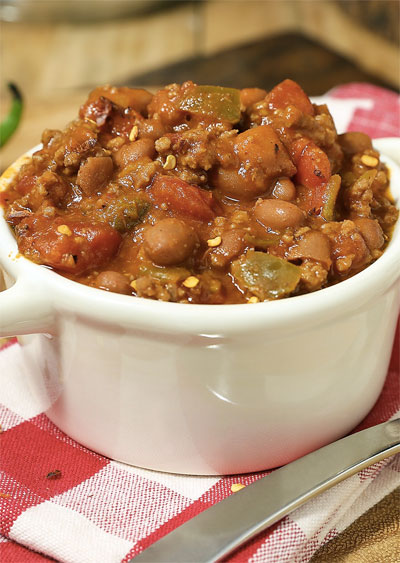 Chad A Elick
LAZY DAY CHILI is a thick and hearty chili that comes together in just 15 minutes, using only 5 ingredients. Truly one of our favorite chili recipes ever it is perfect for winter or fall, spring or even summer barbecuing. Any recipe that tastes this good and can be put together on a lazy day is a keeper in my book!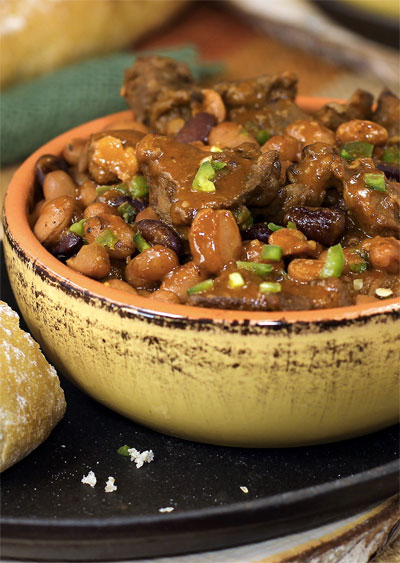 Chad A Elick
WHISKEY JACK'S DOWN HOME STEAK CHILI features a bowl full of smoky, spicy chili beans is joined with the flavors of seared steak and whiskey to create the ultimate steak chili, ready in 30 minutes!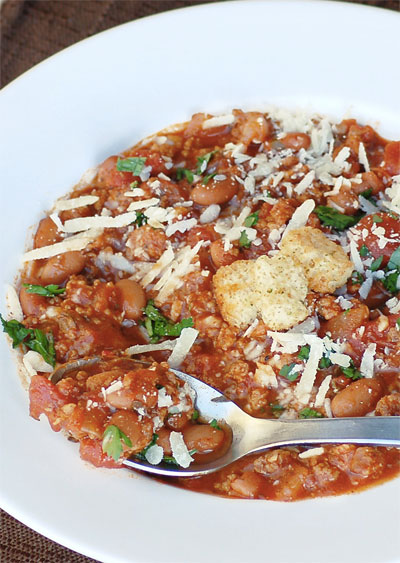 Chad A Elick
ITALIAN CHILI is bursting with Italian flavors and loaded with sausage and beef to really make this a memorable chili. Topped with Italian cheese to finish this one off right.
View the original at Parade or follow us on Twitter, Facebook or Google+