Friday is National Doughnut Day, which means free pastries. And here's a bit of a history lesson to go along with it.
First the free part.
Locally, Krispe Kreme will pass out one free doughnut while supplies last at participating locations. Dunkin' Donuts is offering a free classic with any beverage purchase. Participating Cumberland Farms and Duck Donuts stores also have specials.
And now the history lesson.
The unofficial holiday, usually celebrated on the first Friday in June, originated in 1938 in Chicago to honor the women in the Salvation Army who served along the front lines during World War I giving soldiers free coffee and doughnuts. They were known as "Doughnut Girls" or "Doughnut Lassies."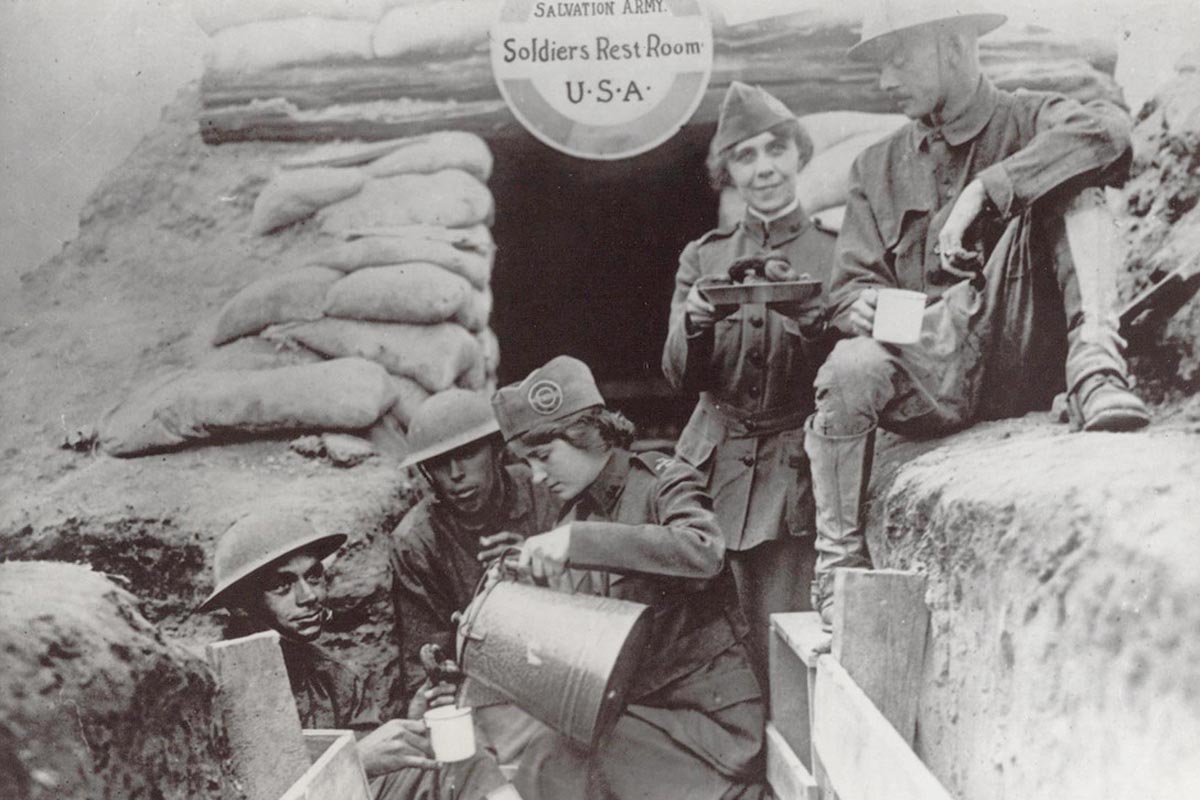 In 1917, about 250 volunteers from the Salvation Army were sent to France to provide spiritual and emotional support for U.S. troops. Two enterprising volunteers – Ensign Margaret Sheldon and Adjutant Helen Purviance – found a workaround to the limited resources and rough conditions and began frying the dough in soldiers' helmets. There were able to make seven at a time. The tradition of distributing the doughnuts continued during World War II according to the Salvation Army.
These days, the Salvation Army commemorates the day by raising awareness for its programs including providing shelter, food, early childhood education, after-school programs, and alcohol and substance-abuse rehabilitation.