What's Chick-a-Lic?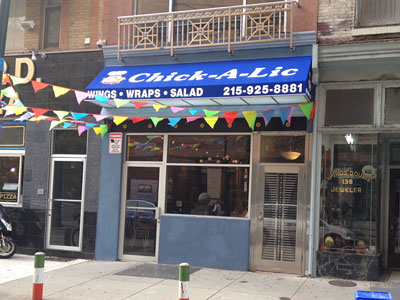 24-hour breaking news, sports, weather, entertainment, and more with coverage from The Philadelphia Inquirer and Daily News.
What's Chick-a-Lic?
Michael Klein, Philly.com
Chick-a-Lic, a chicken specialist with a hard-to-forget name, showed up last week across from Thomas Jefferson University Hospital at 138 S. 11th St.
Jack Chen and Ben Wang of the nearby Spice 28 are behind this quick-serve.
Soft-opening menu includes salads, burritos, a rice bowl, wings, fingers and two soups. Chen, who also owns Sakura Mandarin in Chinatown, says that's only the start.