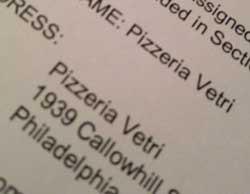 In a cheeky bit of humor, Marc Vetri tweeted word of his next project, a pizzeria called Pizzeria Vetri. He attached a copy of a portion of his lease.
Vetri - who with partners owns the eponymous Vetri on Spruce Street, Osteria on North Broad Street, and Amis on 13th Street - later pinpointed the location as the ground floor of the Granary, a luxury apartment building going in on the 1900 block of Callowhill Street.
Pizzeria Vetri will occupy the southwest corner of the property, basically catercorner to the Barnes Foundation Museum at 20th Street.
At 1,400 square feet, it won't be huge, by any means.
Pizzeria Vetri's wood-fired pie style will be similar to that offered at his Osteria. Menu will be simple - not much more than pizzas, a few salads, and a decent beer selection. It will serve lunch.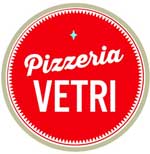 He hopes to open Pizzeria Vetri this summer - before his Osteria opens in Moorestown Mall.