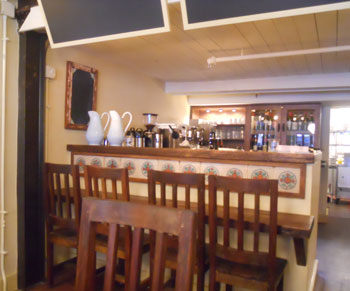 Post updated:
Agiato on Main Street in Manayunk reopened Monday, Jan. 14 after being closed for nearly a week.
Co-owner Rich Rivera told me Friday that a part from the ventilation system had gone bad and that a replacement would be brought in from Wisconsin.
I will note that the enoteca's liquor license is inactive. A spokeswoman from the Liquor Control Board says Agiato's renewal application is still pending. Its license went to "inactive" status on Nov. 1, 2012. As of Tuesday, Jan. 15, the LCB said, Agiato does not have the authority to sell alcohol.