W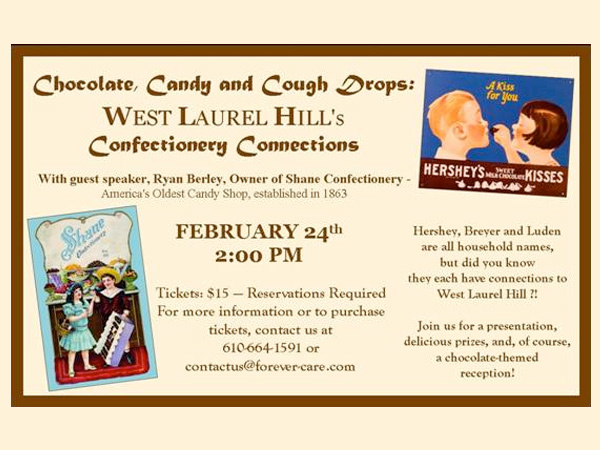 ho knew a trip to a cemetery could be so sweet?
On Feb. 24, West Laurel Hill Cemetery will host a Confectionery Connections event at 2 p.m. to explore the historical ties that some of the great chocolate families of Philadelphia, such as the Hershey and Breyer family, have to the cemetery.
Ryan Berley, owner of Shane Confectionary, the oldest candy shop in America (established in 1863) will be a guest speaker.
Tickets are $15 and include the presentation and a chocolate-themed reception.
Reservations are required. Call 610-664-1591 or send an email to contactus@forever-care.com to purchase tickets or for more information.