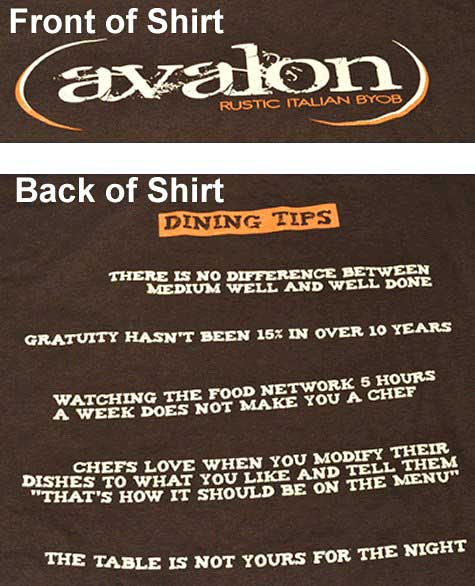 The customers aren't always right. Listen long enough to chef-owners, and you'll believe that.
Usually, these gripes are confined to the kitchen, lest some patron's delicate sensibilities be offended.
Chef John Brandt-Lee of Avalon in West Chester and Avalon Pasta Bistro in Downingtown went public with common beefs, printing up these T-shirts worn by his staff.