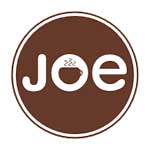 New York's Joe Coffee Bar is fixing to open at 1845 Walnut St. as soon as early March.
Jonathan Rubinstein, who owns Joe's nine locations with his sister Gabrielle, tells me that the fit-out is proceeding according to plan.
We may be looking at a Rittenhouse Square java war, folks. The spot is around the corner from hometown fave La Colombe's flagship shop on 19th Street. La Colombe has been in Manhattan for several years. And south of the Square, Metropolitan Bakery is readying its own espresso bar next door.
Rubinstein also tells me that they've secured a spot at 3200 Chestnut St., part of a Drexel U development, for their second Philly location, to open later in 2013.