Walk by Profi's Creperie at the Reading Terminal Market around lunchtime and the aroma might stop you in your tracks. The open counter allows passers-by to watch the crepe-makers effortlessly drip batter onto the grills and assemble this treat with sweet or savory ingredients.
Blerin Ponoci, who has been a manager at Profi's Creperie for four years, broke down each step of the (bestselling) banana, strawberry Nutella crepe for you to try at home.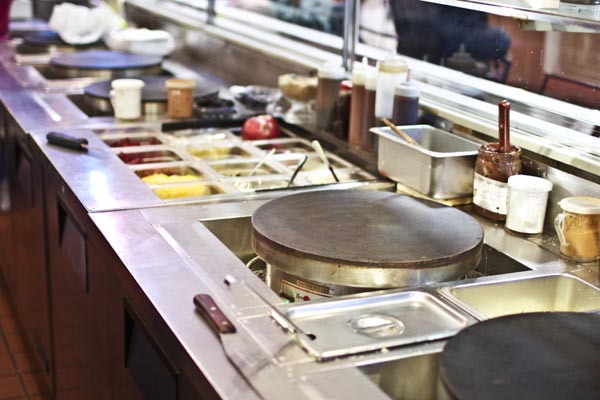 If you don't have a crepe grill, you can always use a crepe pan (available at ktichen supply stores starting at about $24) or a large frying pan with a lip to make the flipping process easier.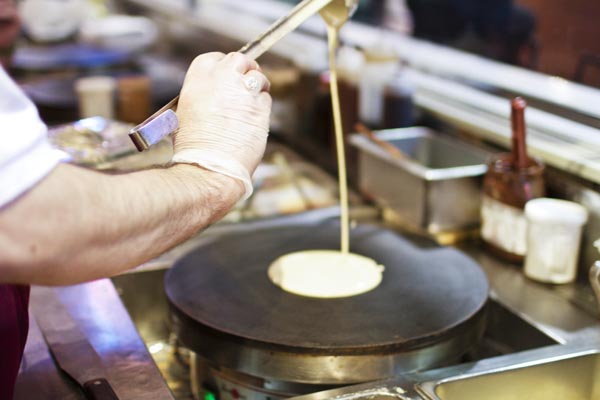 1) Make the crepe batter (click here for a recipe for basic sweet crepes). You'll want the batter to stand for about 30 minutes before you start pouring.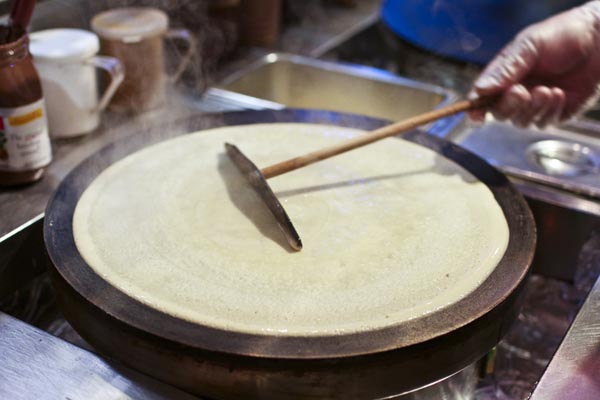 2) Spread the batter forming a thin, even layer. If you don't have a rabot (spreader), then gently lift and tilt the pan around to spread the batter. If you're not using a crepe pan, be sure to coat your pan in unsalted butter to prevent sticking.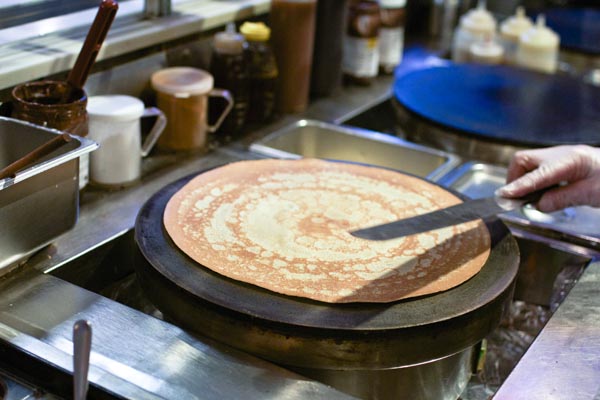 3) Cook the crepe until the top is set and you notice a slight color change; that's your signal to flip the crepe. Use a spatula, or your fingers if that's easier to help guide the flip.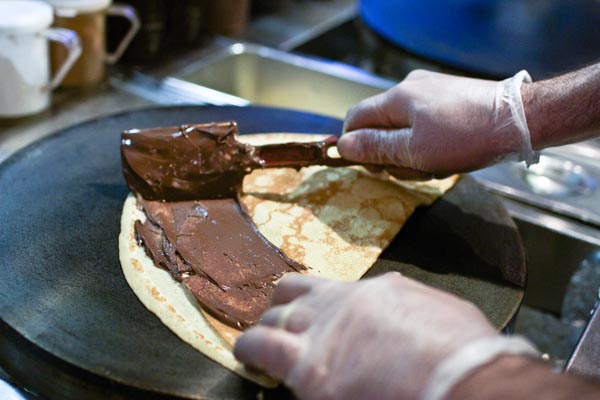 4) Once both sides of your crepe are cooked, fold it in half (you can remove the crepe off of the hot pan to prevent it from overcooking). Spread Nutella across the crepe.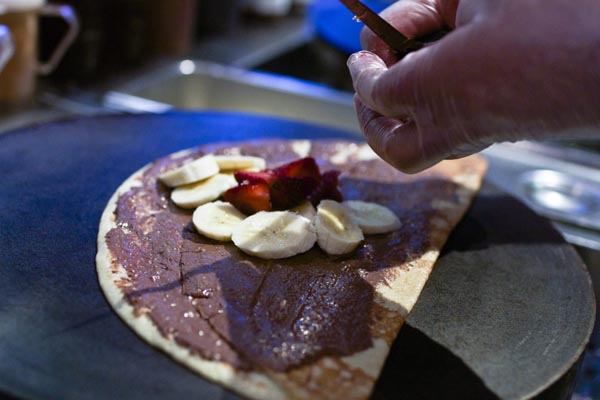 5) Next, add the strawberry slices and banana slices.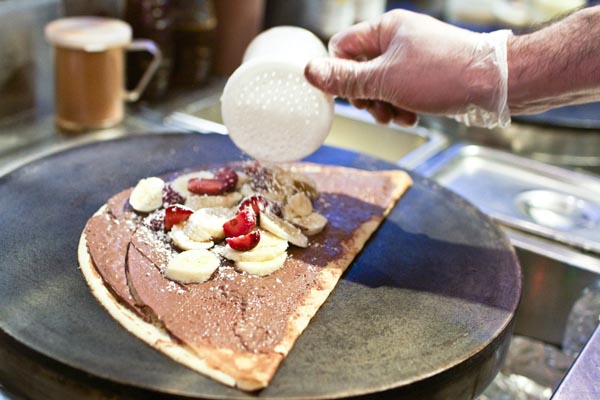 6) Drizzle chocolate syrup over the fruit, and dust with powdered sugar.
7) Fold over each side of the crepe to form a triangle.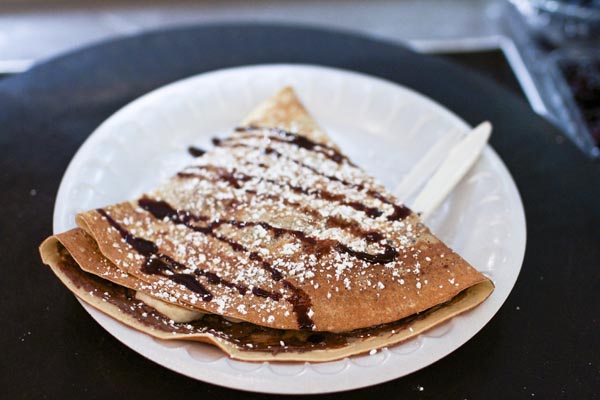 8) Top off with more chocolate syrup and powdered sugar.
Crepes are extremely versatile. You can make dessert crepes or entree, savory crepes. Get creative with your crepe fillings!
Click here for crepe recipes from Philly.com.
Photos: Colin Kerrigan/Philly.com