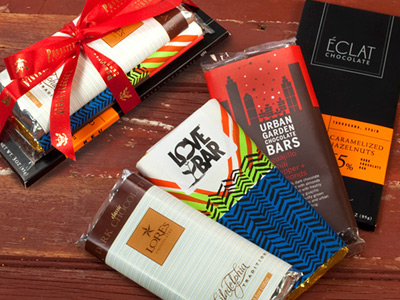 The Wall Street Journal assembled a list of Cyber Monday deals for the "cyber hungry," featuring this steal for Philly-made chocolate.
The Pennsylvania General Store has put together a Philly Dark Chocolate Bar Sampler ($29.99) that includes items from such locally acclaimed chocolatiers as John & Kira, Eclat and Lore. The sampler includes bold flavors such as John & Kira's Guajillo Chili Pepper & Almonds dark chocolate bar to Eclat's Dark Chocolate Obsession Bar filled with caramelized hazelnuts.
Click here for ordering information.
For more Cyber Monday deals gathered by the Wall Street Journal, click here.