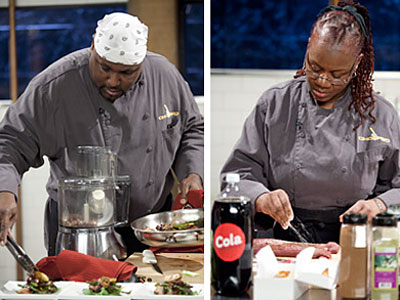 Chefs representing the Philly anti-hunger groups MANNA and Philabundance turn up among four contestants at 8 p.m. Tuesday, Nov. 13 on Food Network's Chopped.
In March, MANNA exec chef Keith Lucas and Linda Miles, who at the time was chef at Philabundance, traveled to New York to compete.
It will be rerun at 3 a.m. Nov. 13 (the morning of the 14th).
The other competitors represented Capital Area Food Bank of Texas and Second Harvest Food Bank of Greater New Orleans & Acadiana; the prize was $10,000.