We felt really bad for our Brazilian friends two weeks ago when they suffered that beating by the Germans. And while we're still feeling their agony—just yesterday I encountered some Brazilians who were still hanging their heads low in embarrassment—we're excited about the beautiful win the Germans enjoyed on Sunday against Argentina. Though I'm sad for my Latin brothers and sisters, I was excited about learning more about Germany after this global victory. I went to their food first, naturally, and found some incredibly enticing dishes I've never had but would be intrigued enough to make at home.
Here are nine delightful dishes out of Deutschland. They'll offer you a glimpse into the nation that rocked fans all over the world!
Platz or Apple Dessert
‪A quick and easy dessert that this blogger grew up eating, straight from her German grandmother's kitchen. It's a perfect apple crumb cake!‬ Get the recipe.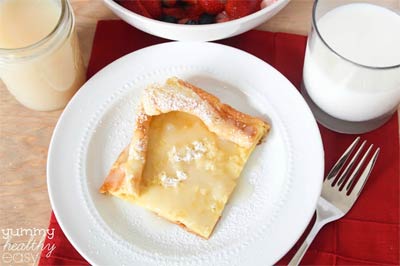 German Pancakes with Homemade Syrup
Puffy pancakes baked in a jelly roll pan instead of cooked flapjack style. They're buttery, fluffy and delicious. Pour some homemade syrup over a slice, and you have the perfect breakfast or brunch. Get the recipe.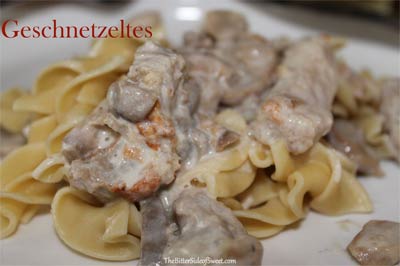 Geschnetzeltes, or Slice Meat
Slices of meat prepared in a cream sauce with mushrooms and served over noodles—inviting any time of the year. Get the recipe.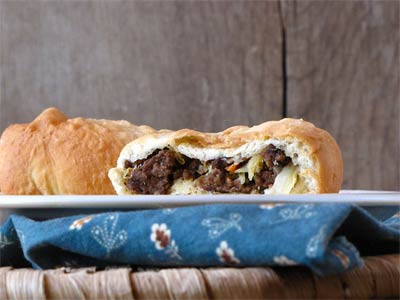 Bierox
This homemade roll, stuffed with ground beef, cabbage, and onions, is something I'm personally bookmarking to make. I love the soul food effect. Get the recipe.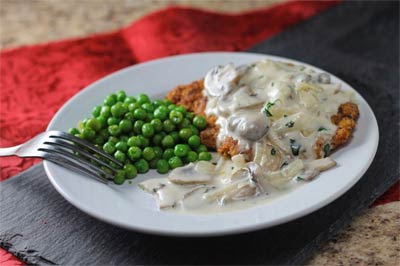 Jagerschnitzel
There is no doubt this is comfort food. Quintessential German cuisine makes its way into American kitchens with a dish similar to chicken and gravy. Get the recipe.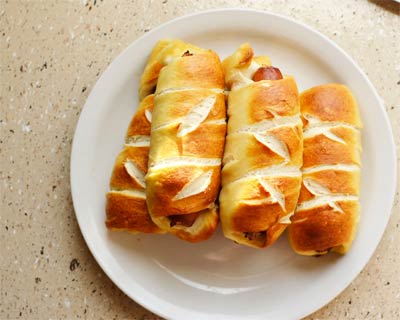 Pretzel Wrapped Bratwurst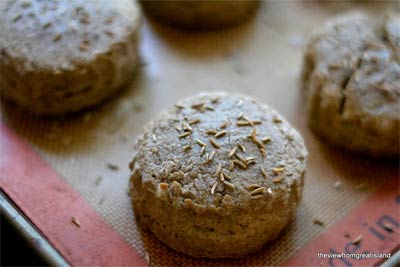 Pumpernickel Biscuits
Imagine these plump biscuits for breakfast with loads of butter slathered on them. I'm thinking a grilled sandwich with these would be great, too. Get the recipe.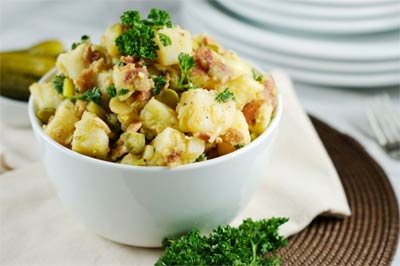 German Potato Salad
This hearty German-style potato salad, dressed with vinegar instead of mayo, can be served warm or cold. Get the recipe.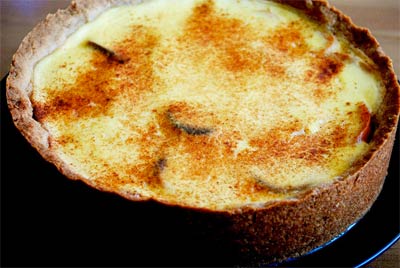 Apricot Kuchen German Apricot Cake
This lovely apricot cake is probably the first German dessert I became familiar with, this is full of love and tells a story of delicious endings. Make this for your friends just because. Get the recipe.
Bren is a Latin-fusion private chef and avid world traveler, always looking for the next best adventure. As a writer, she documents her own food experiences with her camera and notepad and then shares on her blog, Flanboyant Eats. You can also check out her lifestyle and fashion expertise on her blog B So Chic!
View the original at Parade or follow us on Twitter, Facebook or Google+