KIDS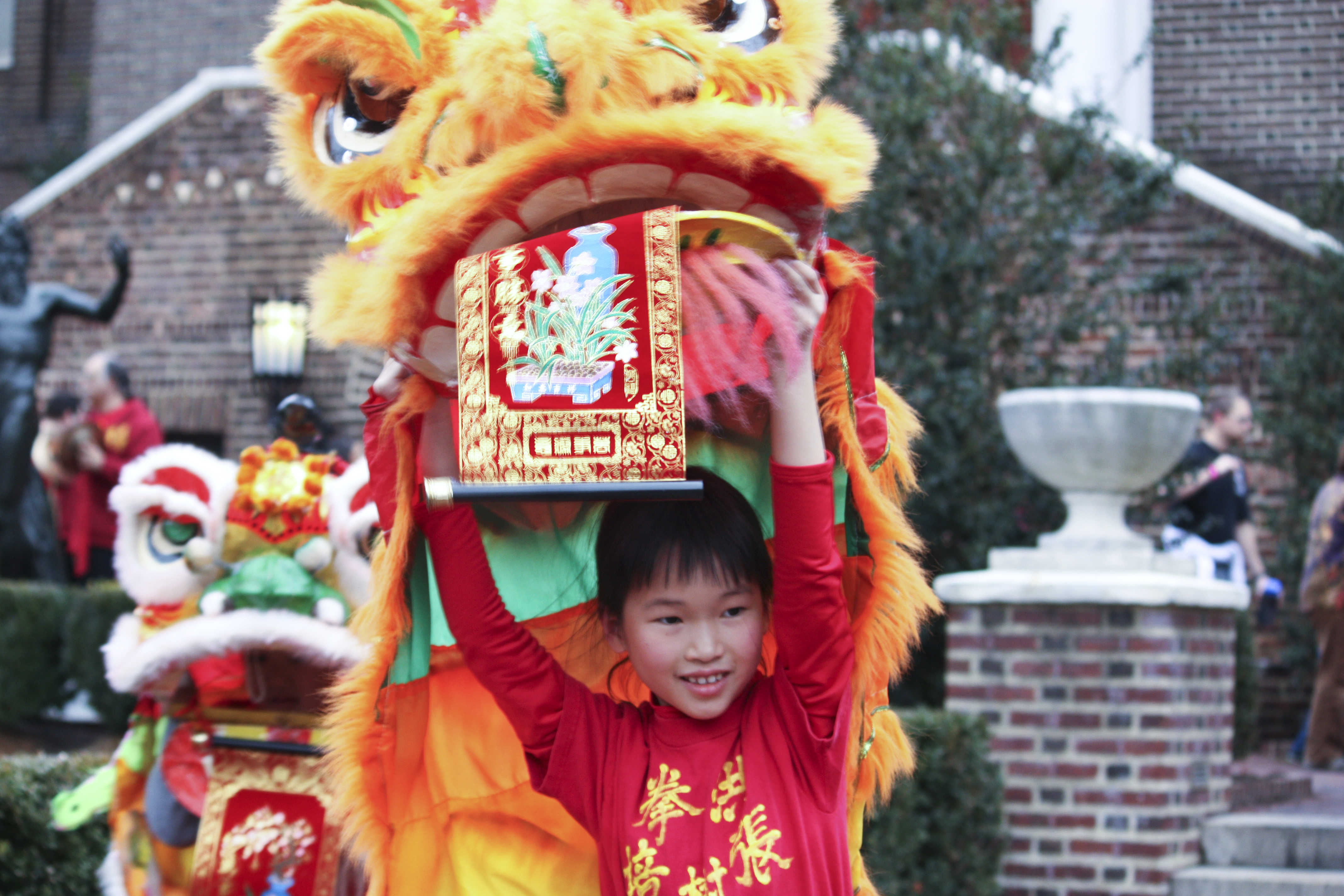 As the official Chinese New Year starts Jan. 28, say hello to the Year of the Rooster at the Penn Museum's annual celebration of the lunar new year. Expect a day chock-full of Chinese cultural experiences, including martial arts demonstrations, screenings of contemporary Chinese short film, family crafts, and a tangram demonstration. At noon and 3 p.m., families can take special zodiac tours where they'll search Penn's collection for the 12 animals in the Chinese zodiac calendar. Stay until 4 p.m. for the traditional lion dance finale. — Molly Eichel
11 a.m.-4 p.m. Saturday, Penn Museum, 3260 South St. Free with museum admission ($15, adults; $13, 65 and older; $10, children ages 6-17 and full-time students), www.penn.museum.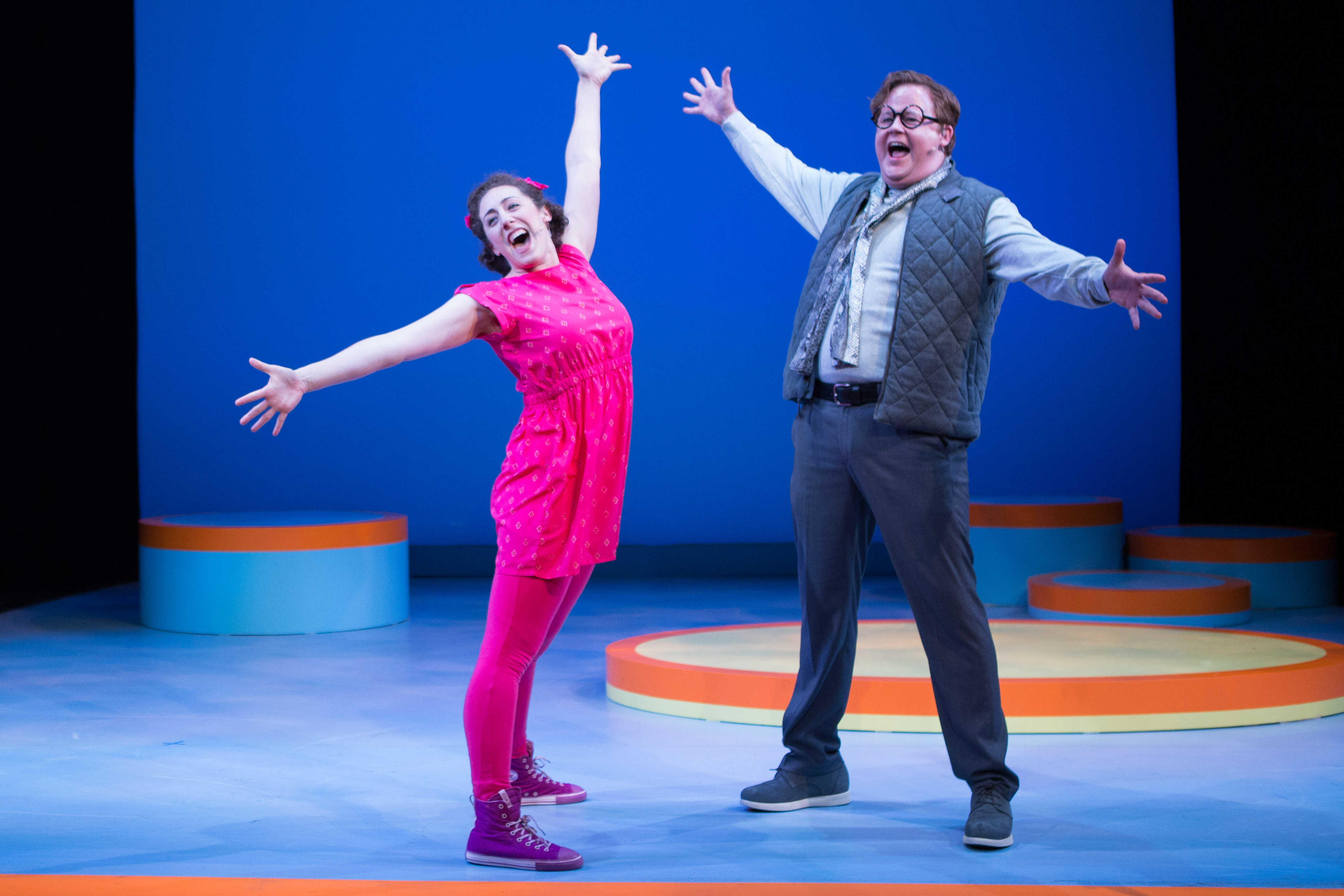 This vaudeville-style musical is based on Mo Willems' compelling series for early readers. Yes, we said compelling — while some of the books dealing with issues of friendship and sharing may have titles such as I Love My New Toy! and Watch Me Throw the Ball!, there's also Can I Play Too? and A Big Guy Took My Ball, which can raise shudders of anxious memory in any adult reading the tome to a wee one. Don't worry, everybody, Gerald the elephant and Piggie the pig will figure it out in the end. It's interactive, so expect to get involved with the heroes and their backup singers, the Squirrelles. This one is best for ages 4 and older.
— Michael Harrington
11 a.m. and 2 p.m. Saturday, Merriam Theater, 250 S Broad St. $18.50-$47, 215-893-1999, www.kimmelcenter.org.
FILM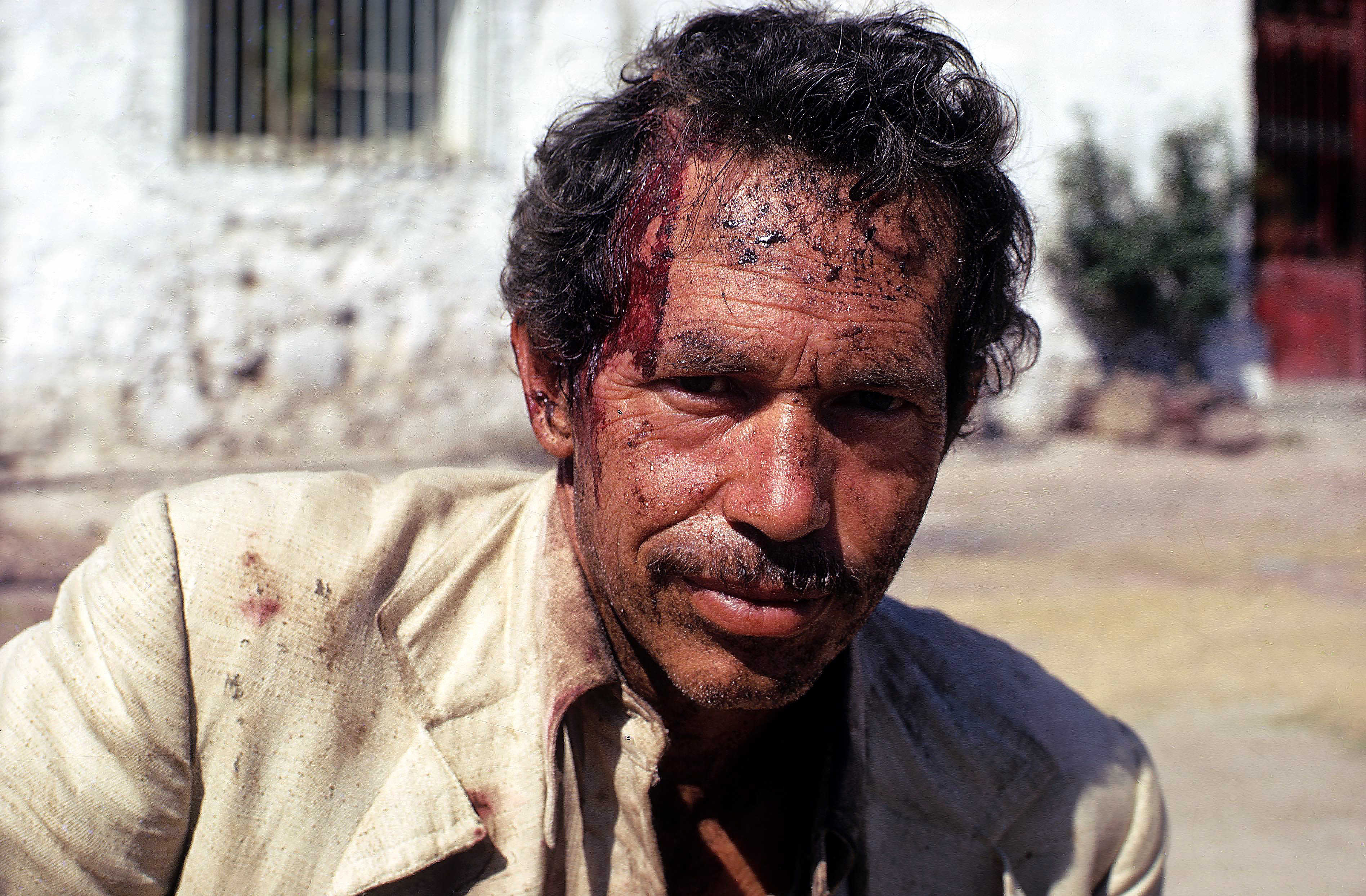 A neo-noir masterpiece disguised as B-movie drive-in fodder, Sam Peckinpah's darkly comic 1974 flick stars Warren Oates at his best as a bedraggled piano player stuck in Mexico. When a crime lord puts a cool million on the noggin of his buddy Alfredo (who has knocked up the daughter of said mob boss), the musician turns sleuth to collect the bounty. He sets out on a surreal journey through dirt and danger, getting ever more grimy as the action gets ever more loony. — M.H.
9:45 p.m. Friday, Colonial Theatre, 227 Bridge St., Phoenixville. $9, $7 seniors and students, 610-917-1228, thecolonialtheatre.com.
Long before the moniker was appropriated by motorcycle louts, and long before Howard Hughes became a long-haired, curly-nailed, whacked-out recluse, the original Most Famous Rich Guy was a pioneer aviator and filmmaker. With help from James Whale (in his first job), Hughes directed this 1930 epic about Great War pilots, designing the aerial stunts himself. Starting as a silent, it was converted into a talkie halfway through production, with the heavily accented Norwegian leading lady's being replaced by then-unknown teen starlet Jean Harlow. It's said that Hughes' scenes of planes in combat influenced the look of Star Wars. — M.H.
7 p.m. Saturday, International House, 3701 Chestnut St. $10, $8 seniors and students, 215-387-5125, ihousephilly.org.
Speaking of James Whale, he went on from his Howard Hughes adventure to direct the 1931 horror classic Frankenstein, which was in turn indelibly parodied by Mel Brooks and Gene Wilder in this 1974 comic gem. Walk this way. This is part of the Bryn Mawr Film Institute's "Remembering Gene Wilder" series. — M.H.
11 a.m. Saturday, Bryn Mawr Film Institute, 824 W. Lancaster Ave., Bryn Mawr. $5, 610-527-9898, www.brynmawrfilm.org.
THEATER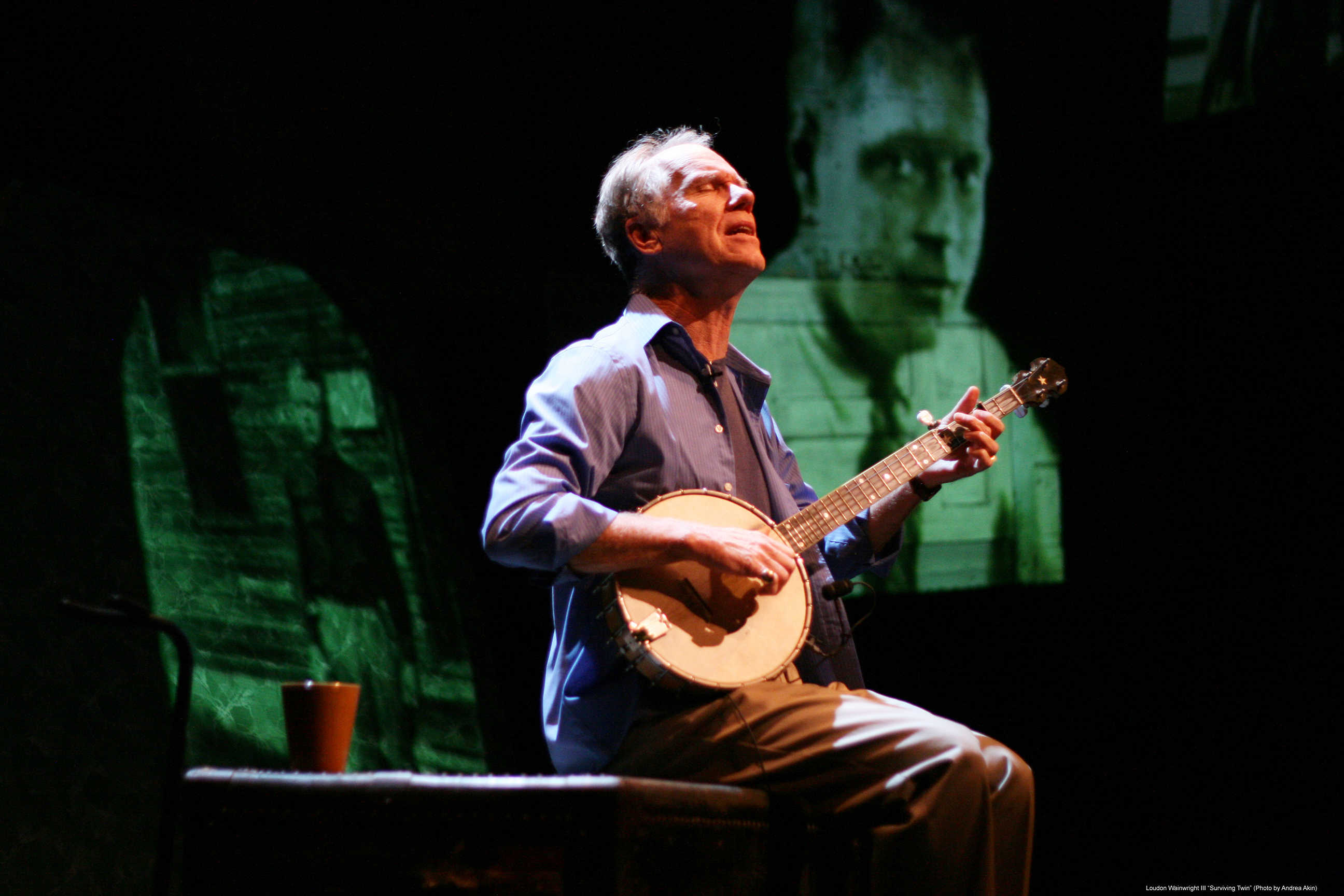 Loudon Wainwright has been mining family drama as the raw material for making acutely intelligent, emotionally unsparing, and painfully funny music for decades now. As he has aged, on albums like Older Than My Old Man Now (2012), the singer-songwriter and actor — he played a gynecologist in Knocked Up and a singing surgeon in M*A*S*H — has zeroed in on the relationship with his memory of his late father, Life magazine columnist Loudon Wainwright Jr. Now, he has used that face-off as grist for the one-man show Surviving Twin, a "posthumous collaboration" that takes its title from a song on Last Man on Earth (2001) and mixes his own songs with the writings of LW the elder. With direction by Diner and Home Alone actor Daniel Stern, it begins previews Saturday at the People's Light and runs through Feb. 5. — Dan DeLuca
7:30 p.m. Saturday, through Feb. 5, People's Light, 39 Conestoga Road, Malvern. $33-$53. peopleslight.org.
DRINK
So, it seems that the good Dr. Franklin did not say, "Beer is proof that God loves us and loves to see us happy." Nope. He said it about wine (which makes us think that he probably would still have had the sentiment about a brew, or a piña colada, martini, or Long Island Iced Tea, for that matter). Since Philly's fave Founding Father also mused about being immersed in a cask of Madeira as a form of primitive cryonics, we wouldn't be surprised to see him among the crowd delivering toasts and spirited songs on the annual historic pub crawl celebrating his 311th birthday. You tell him he's an impersonator. — M.H.
5:30 p.m. Friday and Saturday, Independence Visitor Center, Sixth and Market Streets. $45, $40 seniors and students (21 and over), 215-629-4026, www.historicphiladelphia.org.
Sip beer while hanging out on the waterfront at the third annual celebration of local and regional craft brews. You get free four-ounce samples of selected pours (at 1-4 p.m. Saturday, expect Evil Genius Brewing Co., Sly Fox Brewery, Quaker City Malting Co.; 5-8 p.m. Saturday, try Heavy Seas Beer, Weyerbacher Brewing Co., and a beer to be named later, as well as live music; and at 1-4 p.m. Sunday, sip Double Nickel Brewing Co., Yards Brewing Co., Troegs Brewing Co., Victory Brewing Co.). Like something? There're pay-as-you-go pints, as well. — M.E.
1-4 p.m. and 5-8 p.m. Saturday, and 1-4 p.m. Sunday, Blue Cross RiverRink, 101 S. Christopher Columbus Blvd. Pay as you go, 215-922-2FUN, www.delawareriverwaterfront.com.
FOOD
Center City District Restaurant Week returns for cheap eats at 120 places, including some of Philadelphia's most coveted spots. Look out for the standard options of $35 for three-course dinners and $20 prix-fixe lunch menus. Just remember, your servers are working hard this week, so don't forget to leave a nice tip, especially because you're getting a discount. — M.E.
Sunday to next Friday and Jan. 29-Feb. 3, various locations, m.centercityphila.org.
CLASSICAL MUSIC
Tempesta di Mare / Philadelphia Baroque Orchestra will perform a tribute to the Itzig sisters — Sara, Bella, Fanny, and Zippora — who had a remarkable connection with and influence on the music of the 18th and 19th centuries. Sara studied harpsichord with W.F. Bach and commissioned works by his brother C.P.E Bach. Bella was the grandmother of Felix Mendelssohn. Fanny and Zippora were patrons and acquaintances of Mozart. The ensemble's program will include works by both Bach brothers and their father, J.S Bach, and Mozart, as well as music by Johann Joachim Quantz, Johann Gottlieb Janitsch, and Johann Nepomuk Wendt. — M.H.
8 p.m. Saturday, National Museum of American Jewish History, Fifth and Market Streets; and 4 p.m. Sunday, Presbyterian Church of Chestnut Hill, 8855 Germantown Ave. $25 and $39, tempestadimare.org.
Gary White conducts his highly talented young musicians in a program of Debussy ("La Mer") and Liszt. David Kim, the Philadelphia Orchestra's gifted concertmaster, is a star guest soloist in the Bruch Violin Concerto No. 1. — Tom Di Nardo
3 p.m. Sunday, Temple Performing Arts Center, 1837 N. Broad St. $15, 215-351-0363, philadelphiasinfonia.com.
DANCE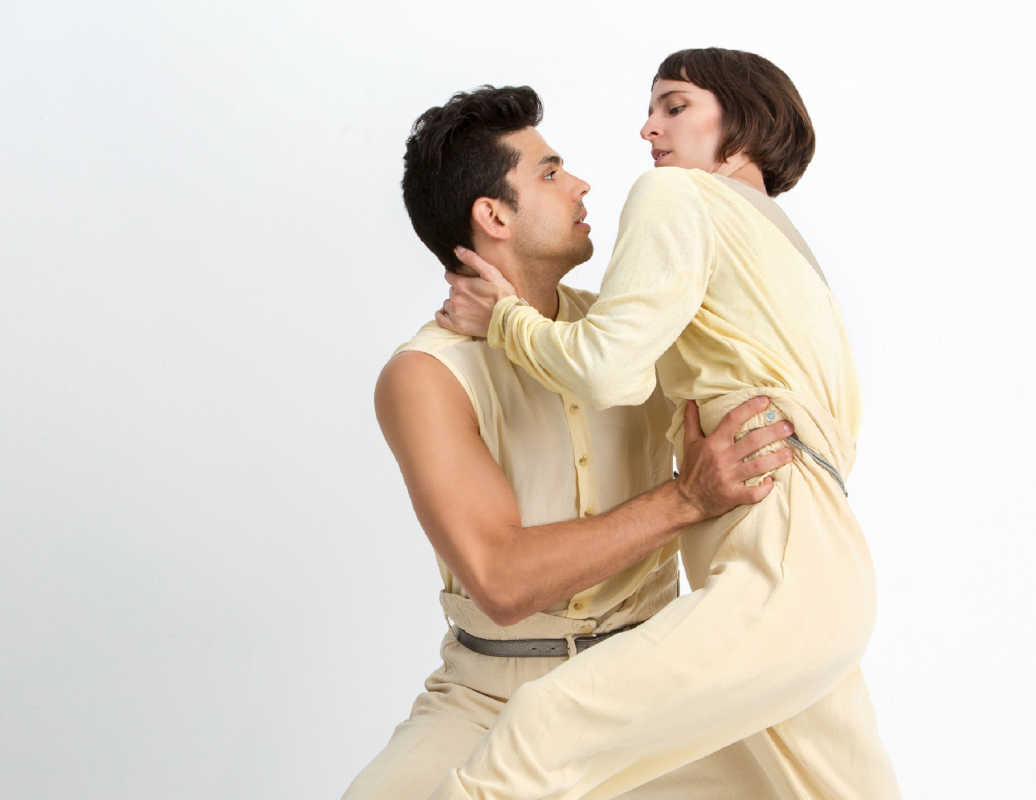 The versatile and kinetic troupe performs Varone's signature 1994 work, Possession, set to music by Philip Glass, along with 2015's Recomposed, a full-company work inspired by painter Joan Mitchell, and Folded, a duet drawn from a larger work-in-progress. — M.H.
8 p.m. Friday, 2 & 8 p.m. Saturday, 3 p.m. Sunday, Prince Theater, 1412 Chestnut St. $20-$60, 215-422-4580, http://princetheater.org.
MUSIC
Spend your Inauguration Day evening at a hometown show headlined by Jilly from Philly that benefits trombone player and bandleader Jeff Bradshaw, who's stricken with acute diverticulitis. Scott, the smart, soulful, and deeply humanistic daughter of North Philadelphia, last released new music in the shape of her 2015 album, Woman. The single "Can't Wait" is up for a Grammy at next month's ceremony in Los Angeles in the best traditional R&B category. It's the singer, song-poet, and actress' 13th nomination, and if she wins, it'll be her fourth award. At the TLA, she'll be joined by an all-star cast of musicmakers whom Bradshaw has supported, including Najee, Robert Glasper, Bilal, and Raheem DeVaughn. — D.D.
Brotherly Love Benefit Concert for Jeff Bradshaw, 8 p.m. Friday, Theatre of Living Arts, 334 South St. $55-$85. 215-922-1011, www.livenation.com.
The divine ukulele player and singer Davina Sowers, with her merry band of Minnesota music-makers, gives a modern twist to retro jazzy blues. — M.H.
8 and 10 p.m. Friday and Saturday, Chris' Jazz Cafe, 1421 Sansom St. $20 and $25, 215-568-3131, www.chrisjazzcafe.com.
With his aviator sunglasses and black leather jacket, Eric Church can be prone to laying on his country-rebel persona pretty thick. "Played with fire and I played on ledges, every circus stage and country fair," he sings on the title cut to his 2016 album, Mr. Misunderstood. "They tried to file my points, sand my edges, and I just grew out my hair." But the North Carolina-born songwriter is also a canny craftsman who's particularly good with songs like "Record Year" that play on how music and memory shape identity. His biggest hit of that ilk is "Springsteen," from his 2011 breakout album, Chief, and on Wednesday, he'll be taking a page from his inspiration's book when he hits the Wells Fargo Center stage — at 8 sharp for a three-hour concert with no opener. — D.D.

8 p.m. Wednesday, Wells Fargo Center, 3601 S. Broad St. $21-$85, 215-336-3600, wellfargocenterphilly.com.
Though it was officially the second release by Adam and the Ants, 1980's Kings of the Wild Frontier was the album that established the band's eccentric trademark identity. After Sex Pistols manager Malcolm McLaren lured the original Ants away to become Bow Wow Wow, frontman Adam Ant dressed himself as a pirate, slapped on a stripe of white warpaint, and assembled a new line-up centered on a pair of drummers. The odd mash-up of campy, swaggering new wave with a punk sneer, slathered over rhythms inspired by Burundi tribal music, somehow worked. As part of a long-running celebration of the album's 35th anniversary, the lead Ant will perform "Kings" in its entirety for the first time in Philly. – Shaun Brady
8 p.m. Thursday, Keswick Theatre, 291 N. Keswick Ave., Glenside. $29.50-$39.50 (sold out). www.keswicktheatre.com.