FINS
Shark Week(end)
It's that time of year again on TV and throughout the land — Shark Week! And nowhere is the annual extravaganza more anticipated than in Camden's Adventure Aquarium, the domicile of one of the largest collections of sharks on the East Coast. No television in tank, or else the sharp-toothed predators might be grouped around the screen, looking for friends and relatives ("Hey! There's Cousin Bruce!"), so there will be plenty of opportunities for visitors to commune with the chompers. The aquarium advises bringing "a chum," but we advise against chumming (see the famous "You're gonna need a bigger boat" scene in Jaws). The intrepid can walk across the V-shaped rope suspension Shark Bridge, just inches above nearly 30 sharks; pet a shark at the interactive exhibit; surround themselves with sharks as they walk through Shark Tunnel; and even (gulp) snorkel in the Shark Realm in during an In-Water Encounter, with no glass separation. "Our visitors will be able to go beyond their television screens," says Nikki Grandinetti, the Aquarium's curator of fish and invertebrates. Now that's the start of a Shark Week conversation that can't be topped. — Michael Harrington
10 a.m. to 5 p.m. Friday through Sunday, Adventure Aquarium, 1 Riverside Dr., Camden. $28; $21 ages 12 and younger. 844-474-3474, adventureaquarium.com.
STEP OUT
Jazz Age on the Delaware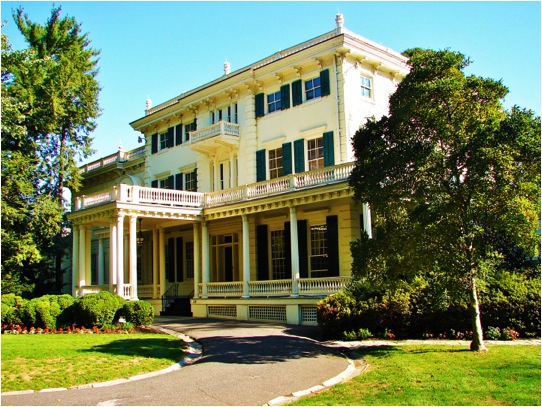 Get into the spirit of the roaring '20s for a Jazz Age celebration featuring era-specific food and drinks and almost six hours of live jazz, swing music, and dancing. Guests are invited to wear period costumes and bring picnics; take a dance lessons; and take part in hair, makeup, and etiquette demos held in the Glen Foerd estate's waterfront mansion. Try entering into the pie-baking contest or fashion contest to compete for the title of "Most Dapper Gent" or "Most Fashionable Flapper." Proceeds go toward developing new Glen Foerd environmental programs. — Thea Applebaum Licht
11 a.m. to 5 p.m. Saturday, Glen Foerd, 5001 Grant Ave., $40-$48 online, $53 day of event, ages 12 and under free, 215-632-5330, jazzageonthedelaware.com.
Philadelphia Dance Day
For the eighth year running, Philadelphia Dance Day will bring together hundreds of dance enthusiasts, including everyone from expert break dancers to those still experimenting with the funky chicken. Free for all, this festival begins with tours of city dance studios and free workshops in a huge variety of dance styles. In the evening participants come together for more lessons in hip-hop, Zumba and more and for a final showcase by Philly dance groups and instructors. — T.A.L.
Daytime workshops 9 a.m. to 4:45 pm, Saturday at locations around the city (check the 2017 Workshop Schedule online). Free. 215-645-2717, philadelphiadanceday.com. Evening events and performances begin 5 p.m., Saturday, Ethical Society, 1906 Rittenhouse Square. $5 donation requested. 215-645-2717, philadelphiadanceday.com
YUM
The Philly Ice Cream Scoop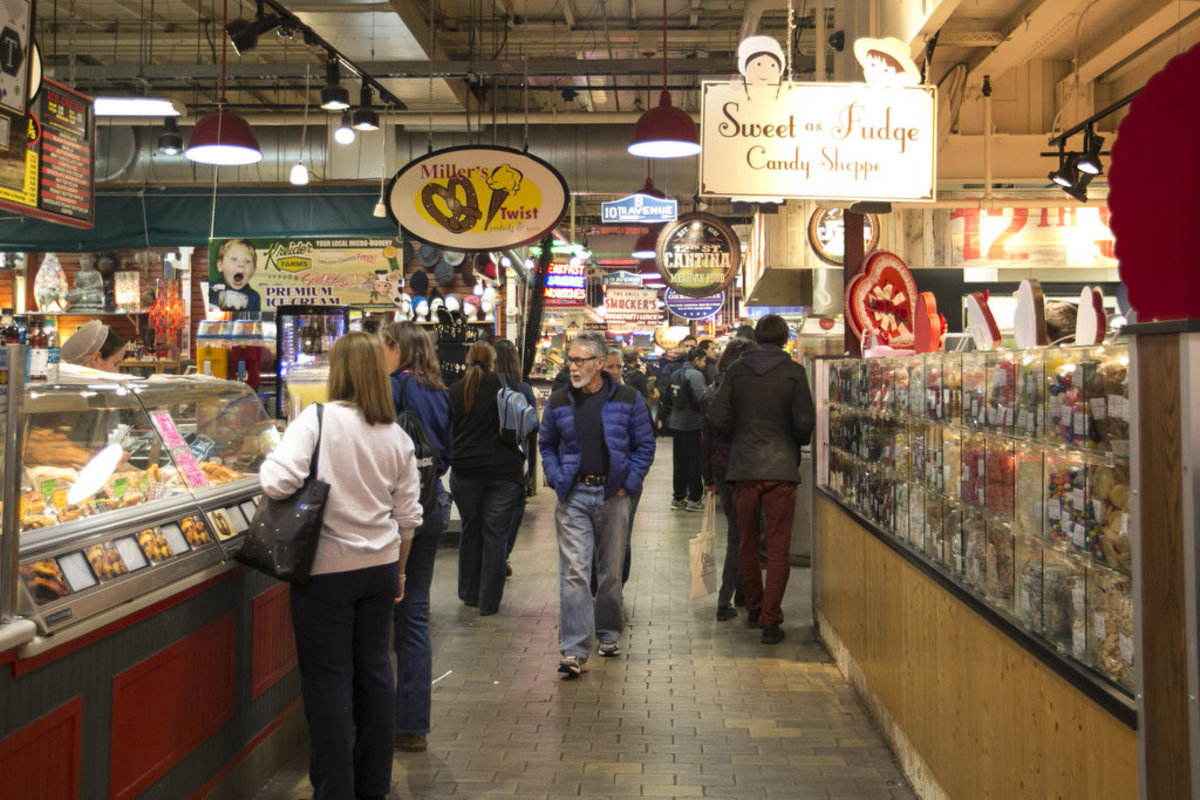 According to his guests' records, when George Washington lived in Philadelphia, he received visitors to his Market Street house with homemade ice cream. Reading Terminal Market will celebrate the sweet treat that has only grown in popularity since the 18th century with a day of ice cream and ice cream appreciation, bringing independent Philly ice cream businesses together with the market's own merchants. Ice cream specials throughout the market, including waffles and ice cream and chocolate-dipped ice cream sandwiches, will be complemented by demonstrations, arts and crafts, and ice-cream-eating competitions. — T.A.L.
10 a.m. to 4 p.m. Saturday, Reading Terminal Market, 12th and Arch Streets. Free. 215-922-2317, readingterminalmarket.org.
SOAR
35th Annual New Jersey Festival of Ballooning
Five ascensions of up to 100 hot air balloons at a time and three days of concerts and performances make for one seriously extravagant ballooning festival. Celebrating its 35th year, this New Jersey event is the largest of its kind in North American and a wild way to spend a weekend. Besides many dozens of balloons, slated to appear are aerial acrobats, magicians, and musicians. Saturday evening, settle in to watch a glow, as the balloons' propane burners are ignited so that they turn orange. — T.A.L.
1 p.m. to 10 p.m. Friday, 6 a.m. to 10 p.m. Saturday, 6 a.m. to 8 p.m. Sunday, Solberg Airport, 39 Thor Solberg Rd., Whitehouse Station, Hunterdon County. General admission tickets are good for any one day of the festival. Adult general admission $24 July 1 to July 26 at midnight; $35 July 27 to July 30, Children's (4-12) general admission $10 July 1 to July 26 at midnight; $15 July 27 to July 30; Children ages 3 and under free. 800-468-2479, balloonfestival.com.
KIDS
StoryUP!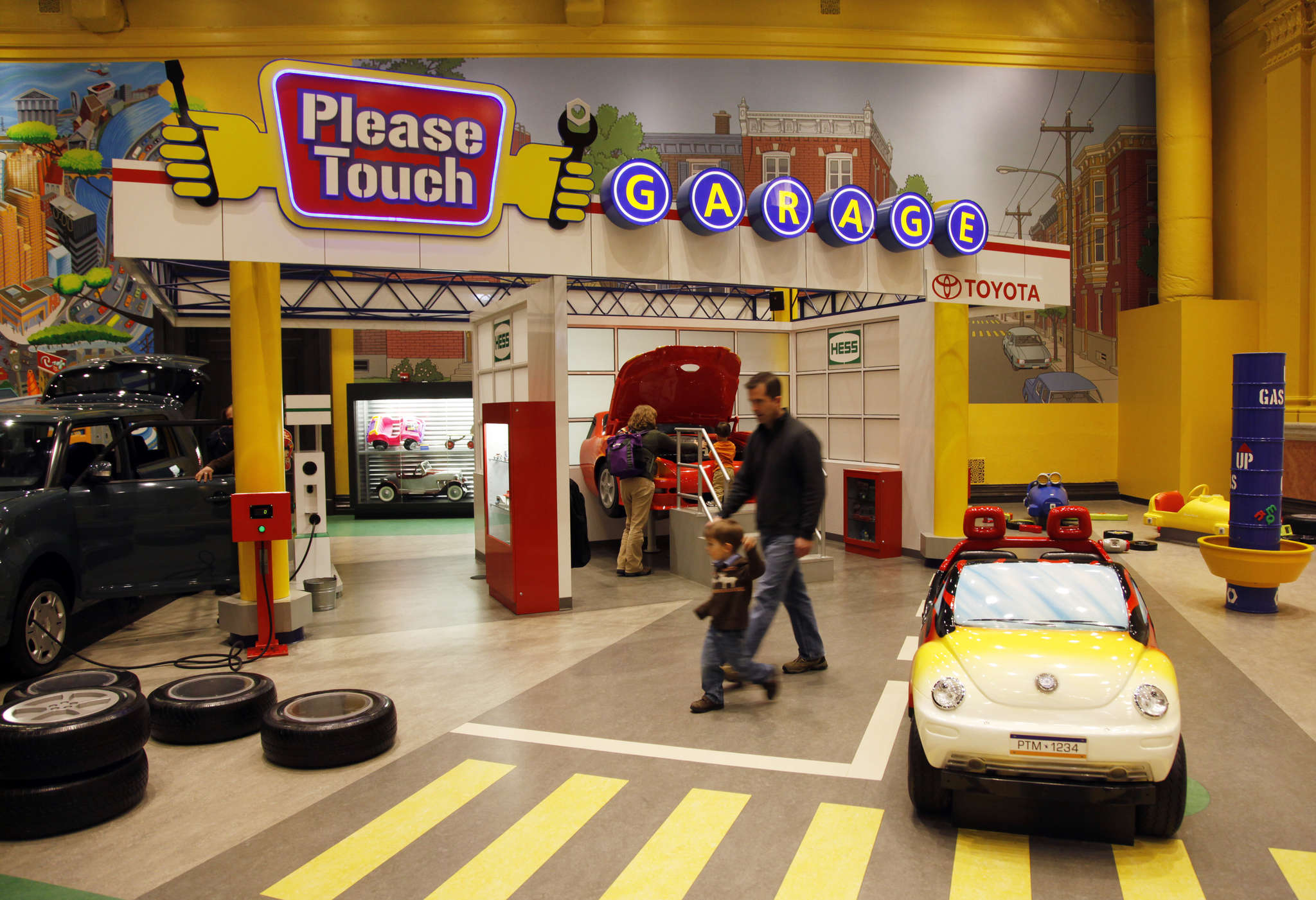 The interactive children's theater company StoryUP! continues its summer residency at the Please Touch Museum with two Saturday shows. The troupe gives children the opportunity to create and write their own original stories, then watch as they are performed on the spot by the improv comics. Throw anything at them: Recent bits have involved a purple hippopotamus, magical fish sticks, tumbling trolls, and buying a guinea pig. — M.H.
11 a.m. and 1 p.m. Saturday, Please Touch Museum, Memorial Hall, Fairmount Park
4231 Avenue of the Republic. $19 (includes museum admission), 215-581-3181, pleasetouchmuseum.org.
VROOM
East Passyunk Car Show and Street Festival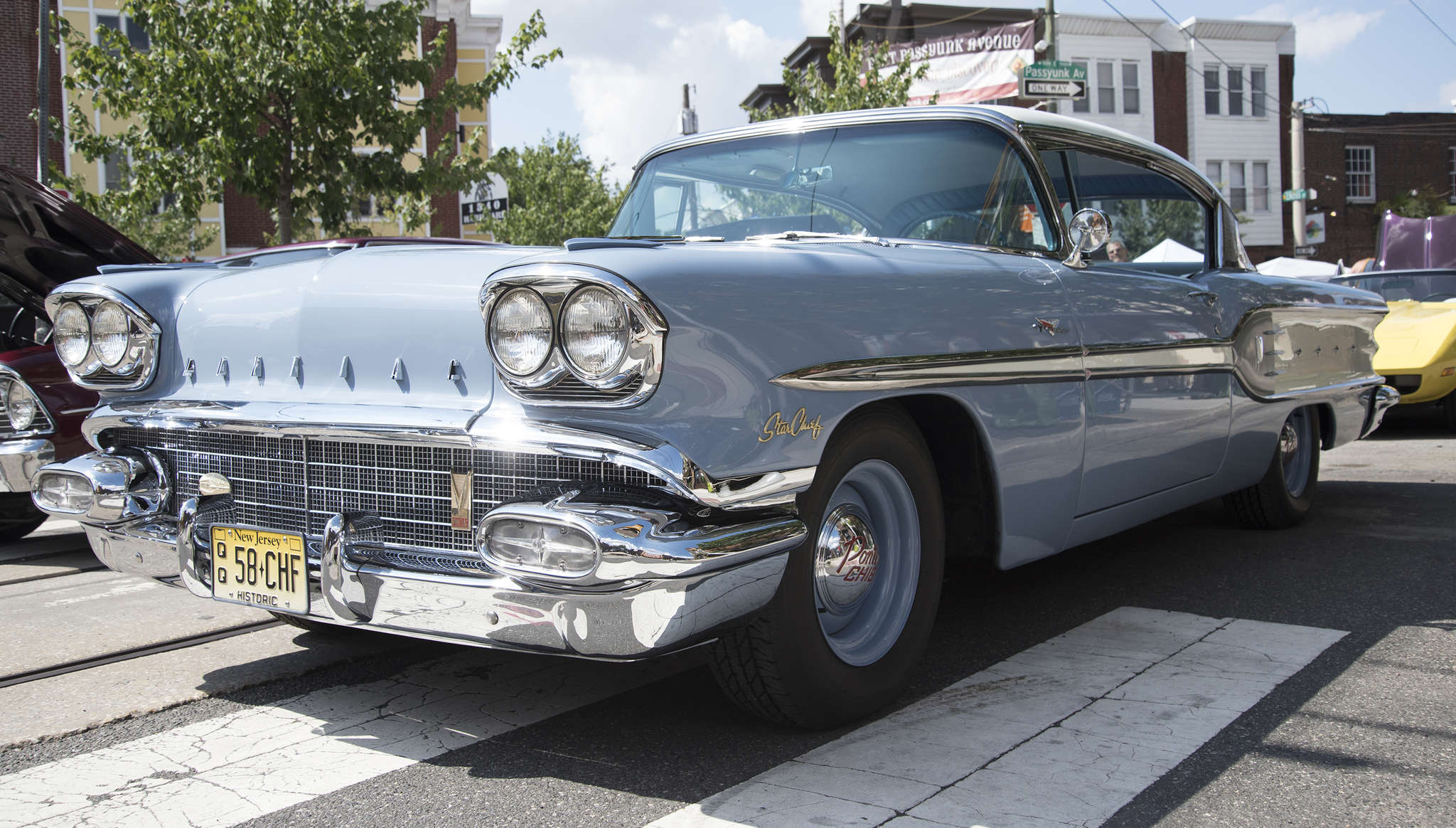 Assembling for the 12th year, this South Philly street festival features more than 140 captivating cars, trucks and motorcycles. Trophies for top cars and motorcycles and for "best of" category showstoppers will be awarded in the evening. The day will be filled with activities and eats that can be appreciated by even the most vehicularly illiterate, featuring street food and ice-cold drinks, food trucks, $5 deals in many East Passyunk restaurants and the Bang! Boom! CRAFT! Show around Passyunk's Singing Fountain. A Kid Zone complete with free moon bounce, arts & crafts, games and more will be set up at the Gateway at Broad and McKean Streets. — T.A.L.
11 a.m. to 4 p.m. Sunday, East Passyunk Ave between Broad and Dickinson Streets. Free. 215-336-1455, visiteastpassyunk.com.
CLASSICAL
Curtis faculty recital
The students at Curtis are pretty amazing, so we imagine a recital by those who teach them will be great. The Summerfest faculty members, also Curtis alums — cellist Soo Bae ('01), violinist Anthea Kreston ('93), bassist Heather Miller Lardin ('96), violist Sharon Wei ('04), and pianists Peter Miyamoto ('92) and Amy Yang ('06) play works by Brahms, Janácek, Hindemith, Dragonetti, and Curtis grad and Summerfest artistic director David Ludwig ('01). — M.H.
7 p.m. Friday, Curtis Institute of Music Field Concert Hall, 1726 Locust St., $25, 215-893-7902, www.curtis.edu
BREW
SmörgåsBeer
Nothing better than a brew on a hot summer night. The annual SmörgåsBeer offers a taste of Nordic brews (we recommend Einstök) along with local specialties (such as Saint Benjamin, Sterling Pig, and Yards), plus music, games, and food. Skål! — M.H.
5 to 9 p.m. Saturday, the American Swedish Museum, FDR Park, 1900 Pattison Ave., $35; $10 for designated drivers, 215-389-1776, americanswedish.org
Drunk Education: Abandon Ship
Wouldn't TED Talks be better just a bit tipsy? Drunk Education gives lecture series a twist, but taking out some of the self-seriousness that defines some lecture series and adding a bit of booze. In its first time in Philly, Drunk Education will feature storytellers — complete with PowerPoint presentation — discussing failed relationships, both fictional and real. Speakers include local writers and musicians. Get into the proper mood by BYO-ing so you can at least adhere to event's title. — Staff report
8 p.m. Friday, Everybody Hits, 529 W. Girard Ave. 215- 769-7500, everybodyhitsphila.com
LAUGH
Boden & Lloyd
Drawn from the Bright Inventions ensemble resident in a former corner store in Elkins Park, this stellar improv duo — Joshua Boden and Benjamin Lloyd — seeks to "untangle the essential knock-knock joke that is life." Have at it! — M.H.
8 p.m. Friday, White Pines Place, 7908 High School Rd., Elkins Park, $10, whitepinesproductions.org
STAGE
"Didn't Your Father Have This Talk With You?"
Writer and star Tony Braithwaite drew on his 12 years teaching theology and sex ed to high school freshmen for this one-man show mixing storytelling, stand-up, personal testimony, improv, audience interaction, and rapping. The hilarious show finishes its run this weekend. — M.H.
8 p.m. Friday and Saturday, 2 p.m. Sunday, Act II Playhouse, 56 E. Butler Ave., Ambler, $31 and $36, 215-654-0200, act2.org
FILM
"Hackers"
We were warned. In 1995, Iain Softley's cyber-crime thriller was a box-office bomb, since the internet barely existed, let alone anything called "social media," and snail mail was still the way to send a message. The story of high-school computer whizzes battling a corrupt corporate cyber-security expert (who also happens to be an embezzler) has since become a cult film given its old-fangled tech jargon and methods (the merry band of e-pranksters use rollerblades, payphones, and acoustic couplers to thwart the authorities). The film's romantic leads — Jonny Lee Miller and Angelina Jolie, in early roles — flirt via innocent escapades such as changing class schedules, turning on the school's sprinklers, and spelling out words in high-rise window lights. A far cry from these days of meddling in international geo-politics and weaponized hacking, which may explain the nostalgic affection the 20th-century flick has for us 21st-century digital-world dwellers who remember payphones. — M.H.
9:45 p.m. Friday, Colonial Theatre, 27 Bridge St., Phoenixville, $10; $8 seniors and students, 610-917-0223, thecolonialtheatre.com