Okay, so it's officially spring time and that means you need to get that beach body in gear. We've got 22 fun runs and obstacle courses, from the Color Run to the Tough Mudder, to give you something to train for (and you can get a killer six pack in the meantime).
Or, you can head down to the South Philly where country superstar Garth Brooks will play not one, not two, not three, but four shows at the Wells Fargo Center this weekend. Dan DeLuca pays tribute to the master marketer.
Those don't interest you? Here are a bunch of other ways to spend your weekend in Philly. (Don't sleep on that Waffle Day. It's already making us hungry.)
CARS
Ever want to take a Tesla for a spin? You'll be able to try out a Model S and Model X Tesla this weekend at the Cherry Hill Mall, as part of their gallery gimmick. But, hey, even if you aren't in the electric car market, it's always fun to take a ride. -- Molly Eichel
10 a.m.-6 p.m. though Sunday, Cherry Hill Mall, 2000 Route 38, Cherry Hill. Free, tesla.com.
KIDS
OK, now it's spring! The venerable Smith Memorial Playground & Playhouse in East Fairmount Park opens with this annual ticketed party for ages 10 and younger and their caregivers. The day includes nature exploration, carnival games, arts and crafts, and other special activities presented by the Philadelphia Museum of Art's Art Splash, National Audubon Society, the Hacktory, Soccer Shots, So Love Autistic Center, and Tinkergarten. — Michael Harrington
Noon to 4 p.m. Saturday, Smith Memorial Playground & Playhouse, 3500 Reservoir Dr. $10 (accompanying adults free), 215-765-4325, smithplayground.org.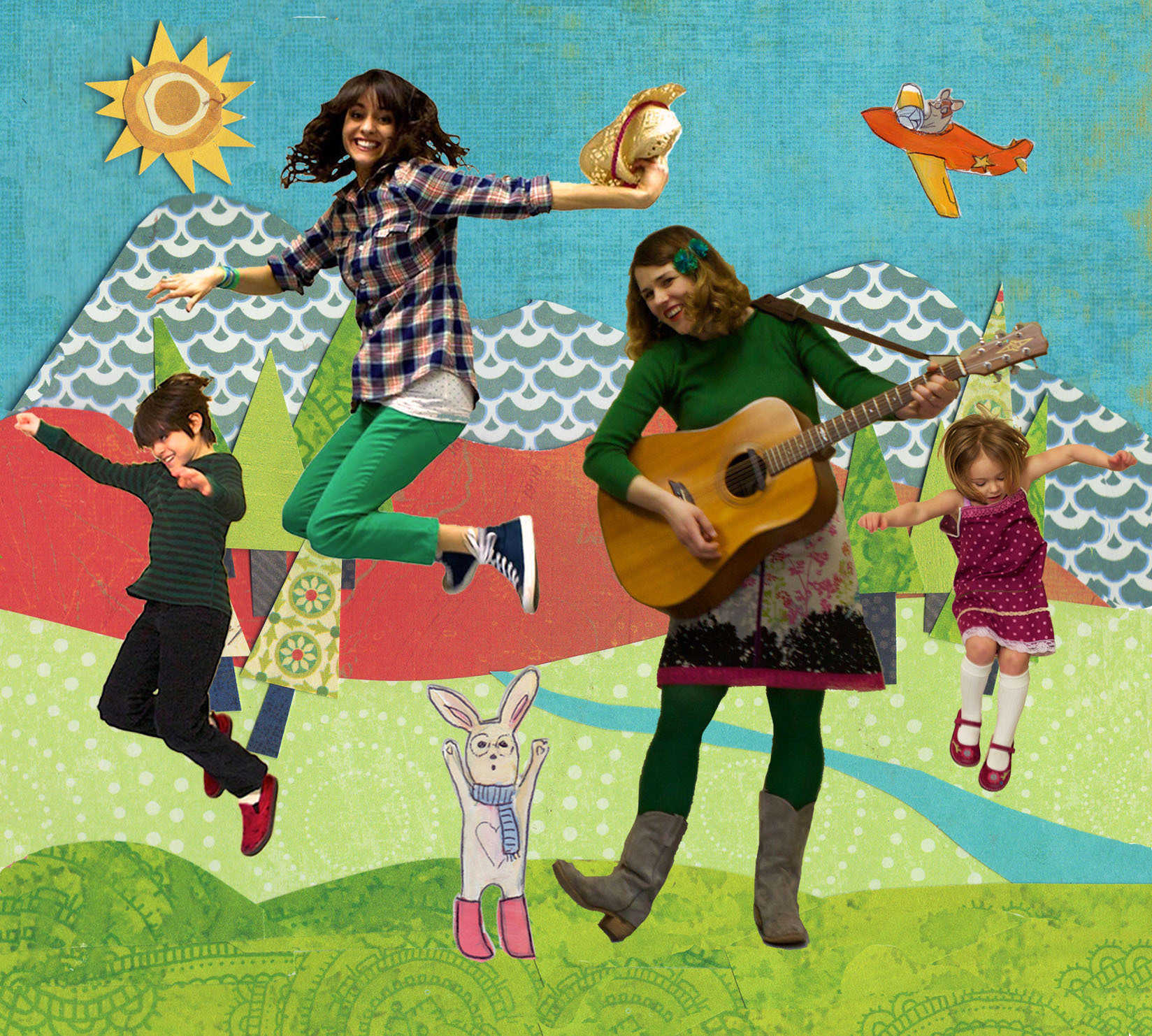 The kinetic authors discuss their book on imaginative play, with music and plenty of opportunities to roar like a dinosaur, row a canoe, and spin on a flying saucer. There will be things for the kids to do, too. — M.H.
2 p.m. Sunday, the Free Library's Montgomery Auditorium, 1901 Vine St. Free, 215-686-5322, libwww.freelibrary.org.
HISTORY
The 1963 epic film starring Steve McQueen was a testament to freedom and a fitting commemoration of the indomitable spirit of World War II prisoners of war, who continued to battle the Nazis by plotting escapes. An event sharing the film's title unfolds when Fort Mifflin on the Delaware is transformed into Stalag Fort Schlamm Insel (Fort Mud Island) on the banks of the River Warter in Posen, Prussia. Visitors will have the chance to assist the POW reenactors in escape planning and preparations, while also learning about ways the imprisoned soldiers tried to make their difficult circumstances more comfortable. — M.H.
10 a.m. to 4 p.m. Saturday, Fort Mifflin on the Delaware, Fort Mifflin and Hog Island Roads. $10, $8 seniors, $6 veterans and younger than 12, 215-685-4167 www.FortMifflin.us.
MUSEUM
A year-long initiative by Al-Bustan Seeds of Culture exploring displacement and identity in Philadelphia's minority and refugee communities, (Dis)Placed will have storytelling, music performances, poetry readings, and visual art. The opening event will feature poet Nazem El Sayed, cellist Kinan Abou-afach, and the premiere of documentary profiles of local refugees by writer Ann de Forest and photographer/videographer Dave Tavani. — M.H.
1 to 4 p.m. Saturday, Philadelphia History Museum, 15 S. Seventh St. Free, www.albustanseeds.org.
CLASSICAL
The sensational pianist plays three works by Schumann — the delightful Kinderszenen (Scenes from Childhood), Toccata, and Kreisleriana (inspired by an E.T.A. Hoffman character) — plus a selection of preludes and fugues by Shostakovich and an arrangement of Stravinsky's marvelous music for the ballet Petrushka. — M.H.
8 p.m. Friday, Kimmel Center's Perelman Theater, Broad and Spruce Streets. $25, 215-569-8080, www.pcmsconcerts.org.
CONVENTIONS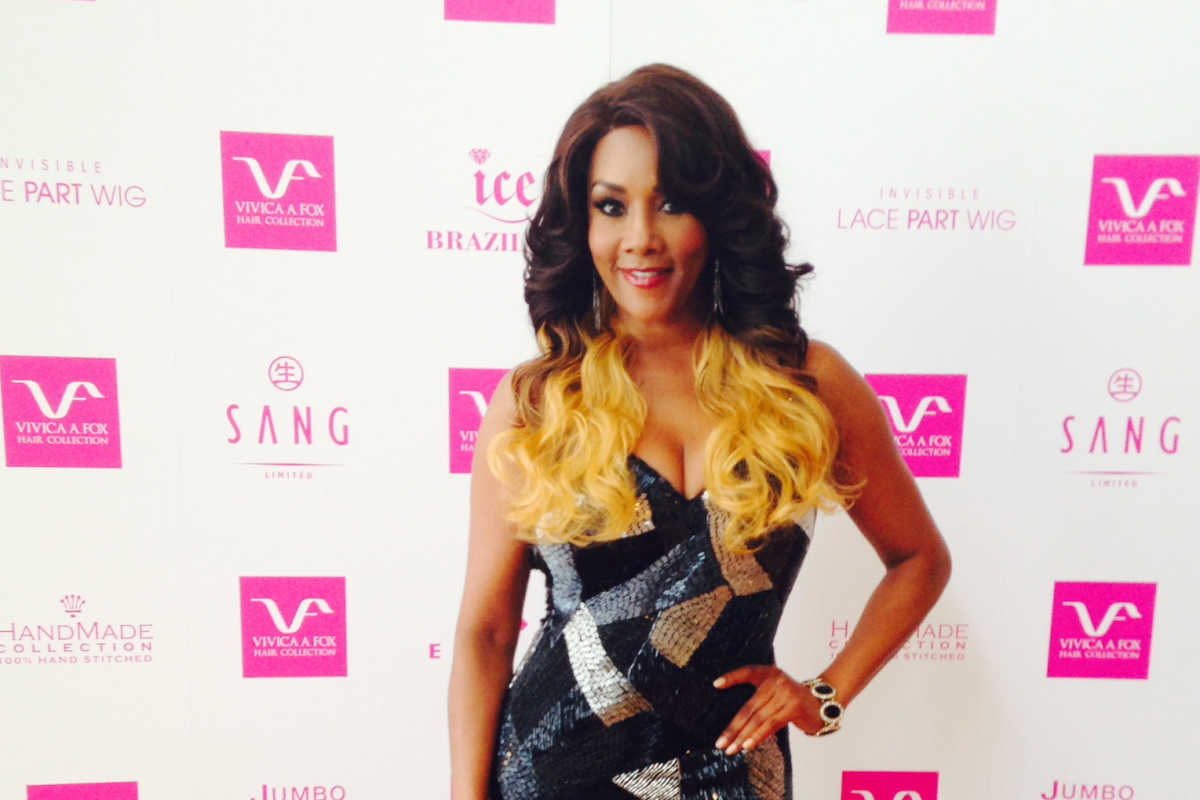 A weekend of panels, vendors, music hosted by Radio One Philadelphia (Boom 103.9, 100.3 WRNB, and Praise 107.9 will air live performances). Check out discussions about black love from the editors of Essence magazine, how to break into the music industry with Dyana Williams, and Vivica A. Fox's entrepeneurial talk called "High Heels in High Places." Look out for a kids' zone for the little ones and a giveaway from Mitchell & Ness. — M.E.
10 a.m.-7 p.m. Saturday, PA Convention Center, 1101 Arch St., Hall D. $15, www.freshtix.com.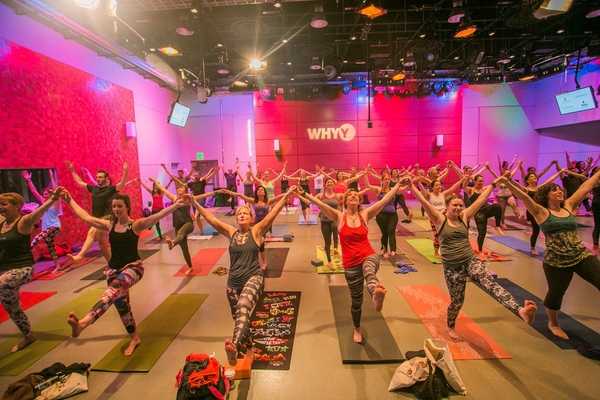 This annual yoga fest comes to the WHYY building, so you can check out new teachers and practices, listen to presenters and musicians, and shop for sweet new gear and try out new services (think acupuncture, massage, take-home henna tattoos). — M.E.
8 a.m. to 5 p.m. Saturday, WHYY, 150 N. Sixth St. $45 (individual workshops), $75 (half day), $108 (full day), 484-947-6072, www.namasdayphilly.com.
EATS
The spring tradition in Sweden of having a waffle feast, it seems, arises from a misunderstanding. Annunciation Day in Swedish is called Vårfrudagen, which sounds very much like Våffeldagen (meaning "waffle day"), so the Swedes celebrated with tasty, heart-shaped treats covered with strawberry jam and whipped cream — and the sweet event became centered on March 25. Taste the season at the American Swedish Historical Museum in FDR Park. — M.H.
11 a.m. to 2 p.m. Saturday, the American Swedish Historical Museum, 1900 Pattison Ave. $12, 215-389-1776, www.americanswedish.org.
Do you really need an excuse for all-you-can-eat chili? Head to the Fillmore to support the Fishtown Neighbors Association. There's beverages and Weckerly's Ice Cream to make sure your mouth doesn't overload on chili spiciness. Tunes come courtesy of You Do You and Rock the Future. — M.E.
12:30-3 p.m. Sunday, The Fillmore Philadelphia, 29 E. Allen St. $20, $25 (general admission plus an FNA pint glass), $10 (kids), www.fishtown.org.
DRINKS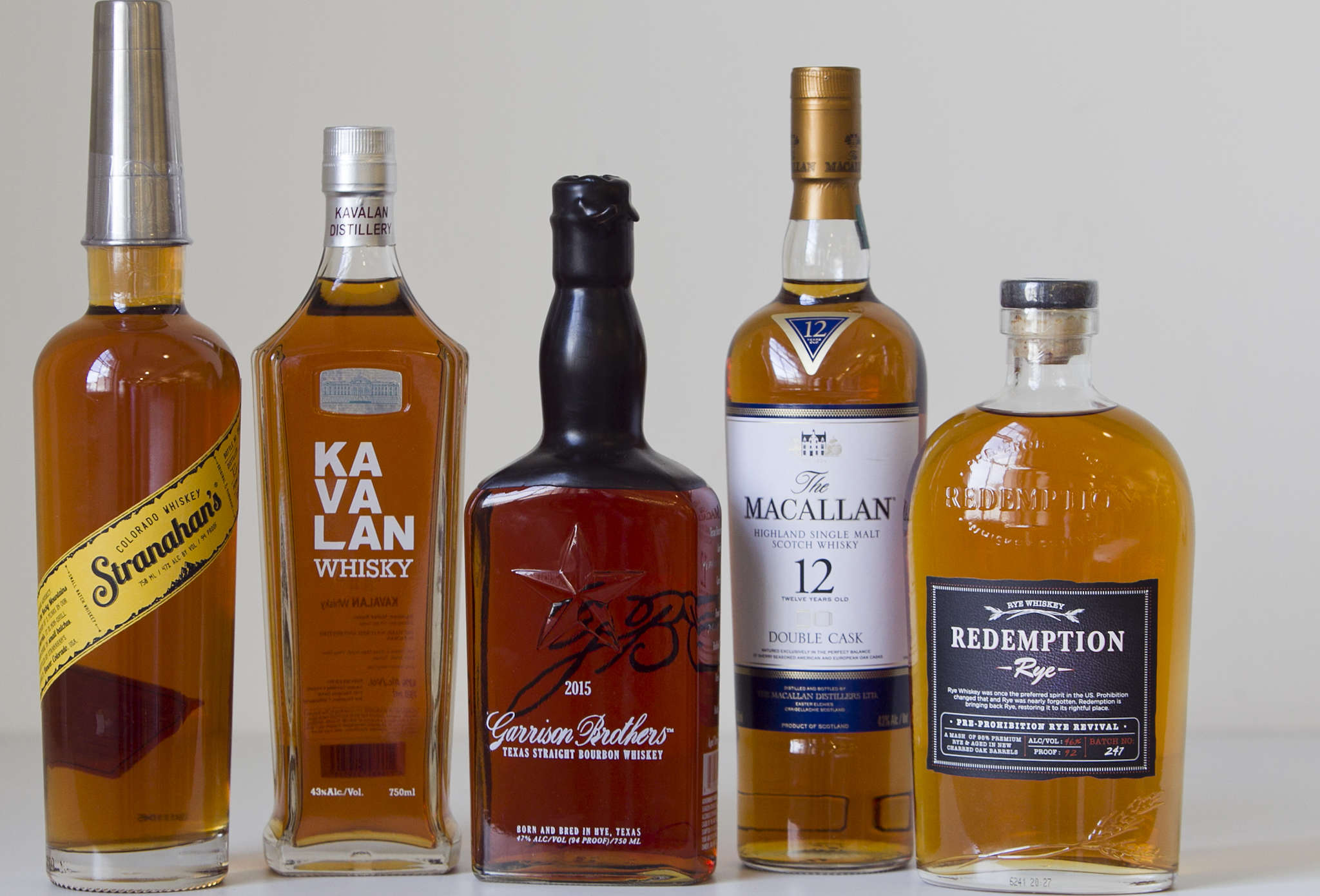 Liquor industry veterans and booze aficionados alike can head down to Citizens Bank Park this weekend for a whiksey-lovers paradise. Look forward to tastings, discussion forums, and meet-and-greets with experts. — Nick Vadala
5:30 p.m. Friday, Citizens Bank Park, 1 Citizens Bank Way. $45-$150, 267-930-0200, www.americanwhiskeyconvention.com.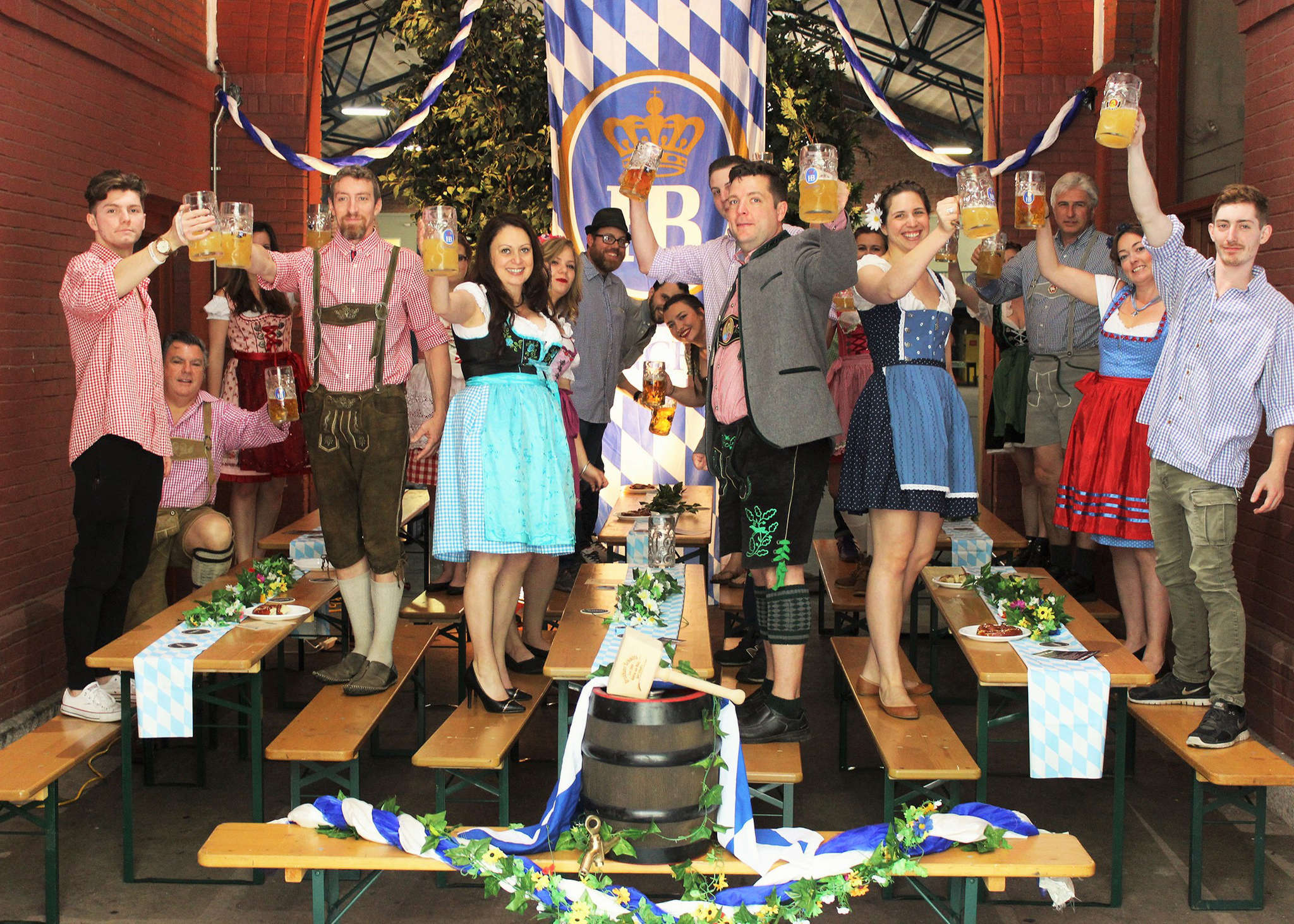 Oktoberfest is still sadly about seven months away, but lucky for German beer lovers, South Street's Brauhaus Schmitz knows of a second beer-filled European tradition: StarkBierfest, or a festival celebrating strong beers. The Brauhaus crew will have 15 strong, dark German beers available all weekend, including Samichlaus, Schneider Aventinus, and Hofbräu Delikator. Plus, the restaurant will have special festival foods for the occasion, so don't fill up on beer completely (just mostly). — N.V.
5 p.m. Friday; 1, 5, 8 p.m. Saturday; 1 p.m. Sunday, Brauhaus Schmitz, 718 South St. $15, 267-909-8814, www.brauhausschmitz.com.
American Sardine Bar keeps alive its Philly Wine Week tradition with a wine-oriented BBQ with a bent toward tapas-style dishes — the first backyard party of the season. — N.V.
3-11 p.m. Sunday, American Sardine Bar, 1800 Federal St. Pay-as-you-go, phillywineweek.org.
MUSIC
Saxophonist/composer Steve Lehman is a radical musical thinker whose fiercely inventive work has veered into the far reaches of modern jazz and contemporary classical music. It's unlikely that anyone, asked what genre Lehman might blaze his trail through next, would have chosen Senegalese hip-hop. Yet that's where the brilliant Sélébéyone finds Lehman, his darting, assertive alto cutting through electronic textures, complex rhythms, and English and Wolof-language rap. The unique mash-up isn't wholly unprecedented: Lehman's octet have reimagined songs by Wu-Tang Clan and Camp Lo, while collaborator HPrizm, who shares vocal duties with Senegalese rapper Gaston Bandimic, is a cofounder of pioneering hip-hop experimentalists Antipop Consortium. That's not to suggest, though, that the results aren't wholly uncategorizable and head-spinning. – Shaun Brady
8 p.m. Friday, Painted Bride Art Center, 230 Vine St. $25-$30, paintedbride.org, arsnovaworkshop.com.
This acoustic in-the-round concert will be a showcase for songwriting that is both literate and popular. Craig Bickhardt, Thom Schuyler, and Jack Sundrud have all had their names on top Billboard chart hits. And the chemistry among the three is exceptional. Bickhardt and Schuyler were part of the hit Nashville trio SBK, and Bickhardt and Sundrud, a member of Poco, perform together as Idlewheel. — Nick Cristiano
7 p.m. Saturday, Trinity Presbyterian Church, 640 Berwyn Ave., Berwyn. $20, free-will offering recommended, www.trinityberwyn.com.
Somehow, Maine punk rocker and New Wave musicologist Baker ended up in León, Spain, where his slightly goofy, spot-on, retro rave-ups landed him European fame and, later, satellite-radio stardom as the coolest guy around. In some other alternative 2017 (other than the one we're in), he's the next big thing, and his dynamite latest record, In Orbit, tops the charts. — M.H.
8 p.m. Saturday, MilkBoy, 11th and Chestnut Streets. $12, 215-925-6455, www.milkboyphilly.com.
Considering the fact that Foxygen have built their reputation on indulgent posturing and grandiose gestures, their proclamation of a "Farewell Tour" never really convinced anyone that the band had given up their onstage meltdowns for good. That tour arrived on the heels of …And Star Power, an unofficial homage to Todd Rundgren's soft-rock vaudeville epic A Wizard, a True Star. A scant two years later, the duo of Sam France and Jonathan Rado returned with "Hang," which employs a symphony orchestra to ornament a set of Baroque pop that treads on territory previously explored by David Bowie, Elton John, and Harry Nilsson. The band, if not the antics, will be a bit more scaled down when Foxygen arrives Sunday at Union Transfer. – S.B.
With Gabrielle Cohen, 8:30 p.m. Sunday, Union Transfer, 1026 Spring Garden St. $20, 215-232-2100, utphilly.com.
Masterpiece, the 2016 album by Brooklyn quartet Big Thief, may not quite live up to its name, but the debut by the songwriting vehicle for guitarist Adrienne Lenker was one of the strongest releases last year. And for those who felt that Lenker's well-crafted story songs on the album, released on Conor Oberst's Saddle Creek label, leaned a little too earnestly in a folk-rock direction, Big Thief's electric and aggressive showcase set at the SXSW music festival in Austin, Texas, last weekend showed that the band can get satisfyingly messy and loud on stage. — Dan DeLuca
With Palehound, 8 p.m. Sunday, Johnny Brenda's, 1201 N. Frankford Ave. Sold-out. 215-739-9684. johnnybrendas.com.
Tift Merritt earned a Grammy nomination for country album of the year for 2002's Tambourine, her second record. But she has been a restless, elusive soul, as prone to the soulful pop of Dusty Springfield as to the confessional narratives of Lucinda Williams. Recently, she has toured in bands with Andrew Bird and Hiss Golden Messenger. The new Stitch of the World straddles genres: It harkens back to classic country in "Love Soldiers On," dabbles in swampy rock and roll on the turbulent "Proclamation Bones," and concludes with three calming duets with co-producer Sam Beam of Iron & Wine, all highlights. — Steve Klinge
With Eric Slick (Dr. Dog), 8 p.m. Wednesday at World Café Live, 3025 Walnut St. $20. 215-222-1400, worldcafelive.com.