This weekend, there will be a hilarious confluence of Philadelphians at the Art Museum: People who are excited about the blockbuster, once in a lifetime American Watercolor show, and partiers who will participate in the annual Running of the Micks (see below). Well, we've got you covered on both so you can start your St. Pat's early and stop by for 5 paintings you have must see if you visit the Art Museum's show of the season.
If you make it to the Art Museum, mosey on down the street to check out the Barnes Foundations ambitious new exhibit that takes its art out of the gallery and into the street.
If you're feeling frisky, put on your dancing shoes and head to South Jersey, where WOGL's Bob Pantano celebrates 40 years of hosting Saturday Night Dance Party. Did you know he's only missed one Saturday in his four decades?
IT'S THAT TIME AGAIN…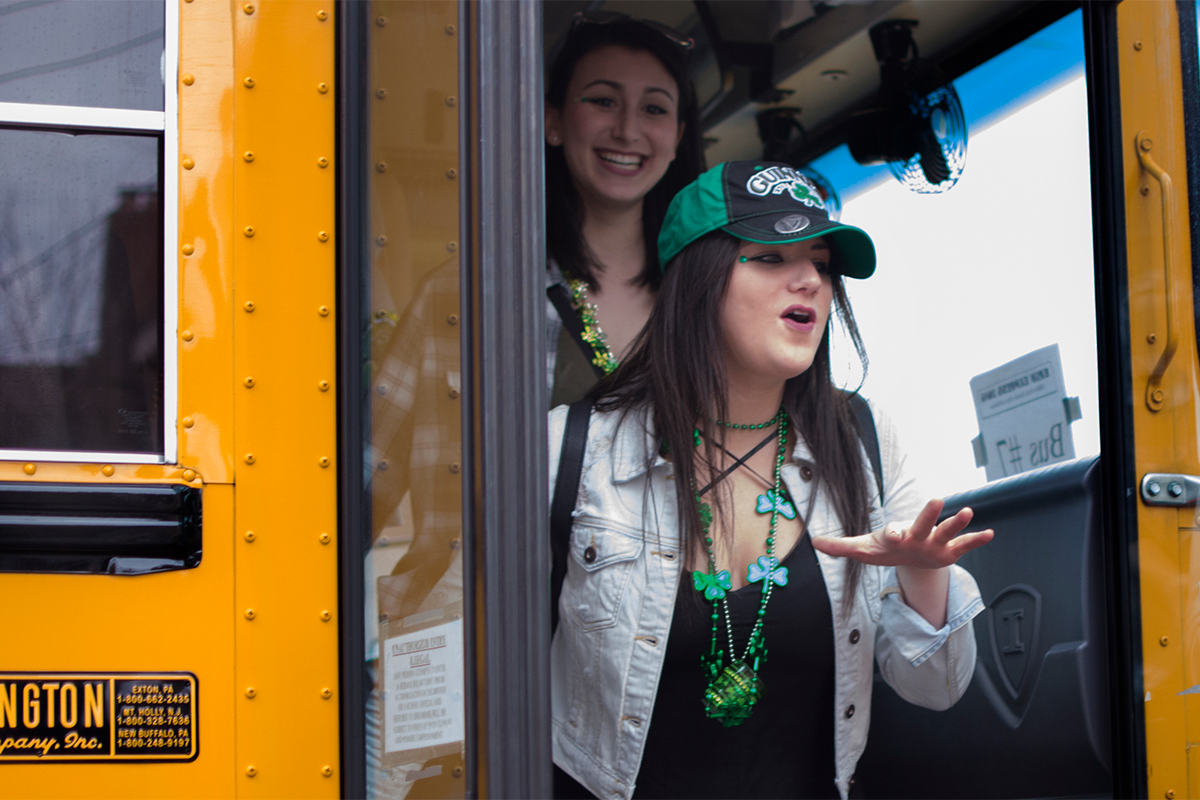 The free Erin Express bus started decades ago by Cavanaugh's William Pawliczek and Smokey Joe's Paul Ryan Sr. as a safe way to transport St. Patrick's Day partiers in between their two bars. It's since expanded in both size and popularity: 10 buses and a Jameson Irish Whiskey-sponsored roll call of 16 bars, many of which (like Bonner's Irish Pub at South 23rd Street) host block party-like bashes. Just keep it clean, kids, think of the neighbors, and bring your own barf bags. —A.D. Amorosi
9 a.m.-6 p.m., Saturday and March 11, free, beginning at Cavanaugh's Headhouse Square, 421 S 2nd St., erinexpress-philly.com
Here's another chance to start your St. Patrick's Day celebration early. You have to buy a ticket for drink specials (participating locations include the Field House, Crabby's Cafe, Gunner's Run, Monarch Beach Club, Club Risque) and run. The Running of the Micks takes place at 5:30 p.m. at the Philadephia Museum of Art as you and the other St. Pat's revelers run up the steps a la Rocky. Don't forget to stretch. —Molly Eichel
Registration at the Field House: Starts at 9 a.m.; Buses: Noon-8 p.m.; Running of the Micks at 5:30 p.m., Field House, 1150 Filbert St., $20-$30, erinexpress.com
KIDS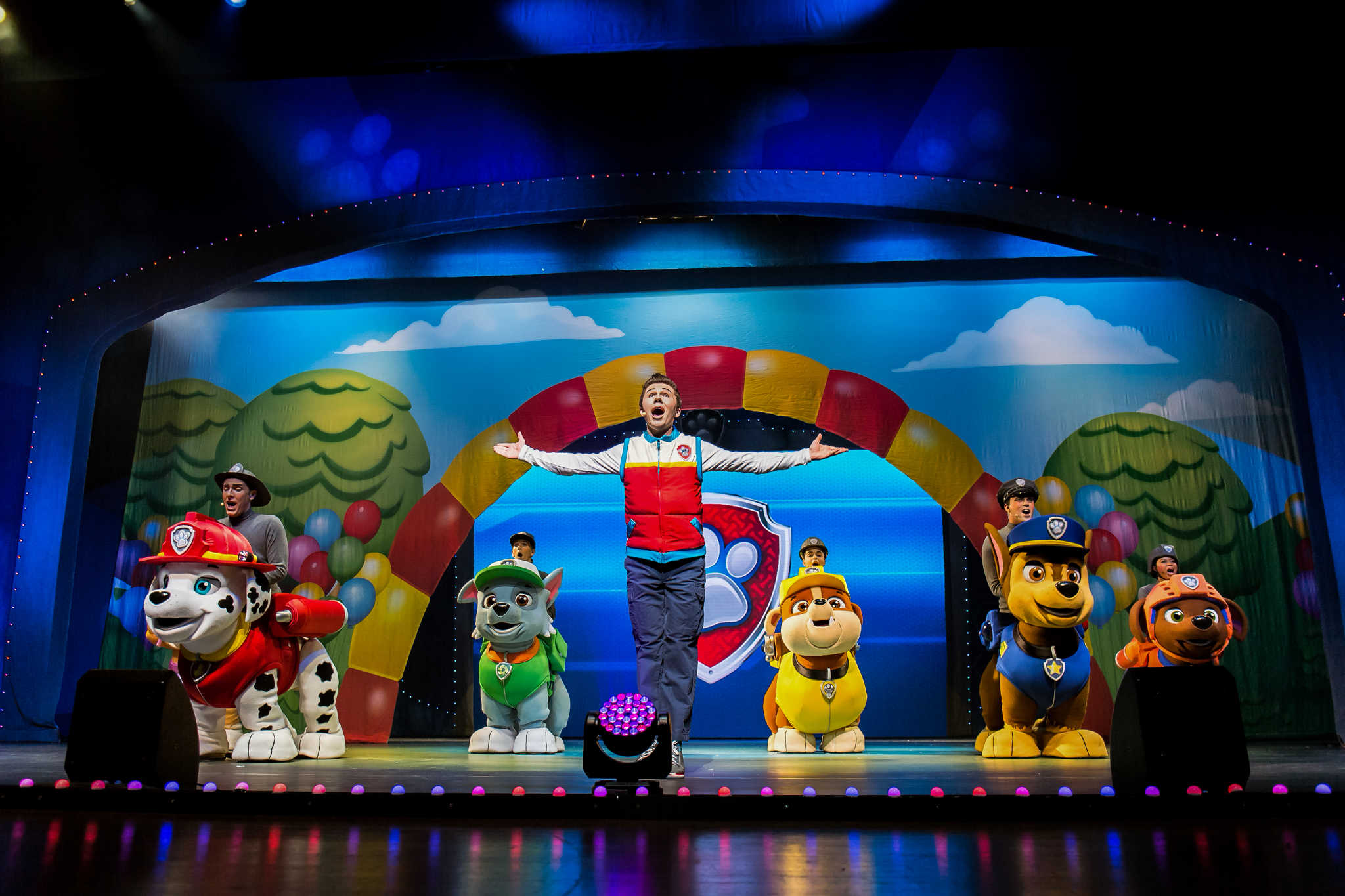 A fave with the preschool set, the puppy rescue heroes and their human pal Ryder perform feats of derring-do on stage. When Adventure Bay's Mayor Goodway goes missing on the day of the big race, canine champs Marshall, Chase, Skye, Rubble, Rocky, Zuma, and Everest go to work. Remember: "Whenever you're in trouble, just yelp for help!" — Michael Harrington
11 a.m. and 6 p.m. Friday, 10 a.m., 2 and 6 p.m. Saturday and Sunday, Merriam Theater, 250 S Broad St., 215-893-1999, $39 to $69, www.kimmelcenter.org
This is a must for those dino-obsessed kiddies. The Academy of Natural Sciences hosts a weekend chock-full of dinosaur-related events, such as a T. Rex takeover of Dinosaur Hall, a fossil hunt, and a chat with the Franklin Institute's chief astronomer, Derrick Pitts, and Academy paleontologist Ted Daeschler. If you want to make a day of it, head to the Franklin Institute's Jurassic Park exhibit. — Molly Eichel
Saturday and Sunday, Academy of Natural Sciences, 1900 Benjamin Franklin Parkway, free with admission, 215-299-1000, www.ansp.org
LAUGH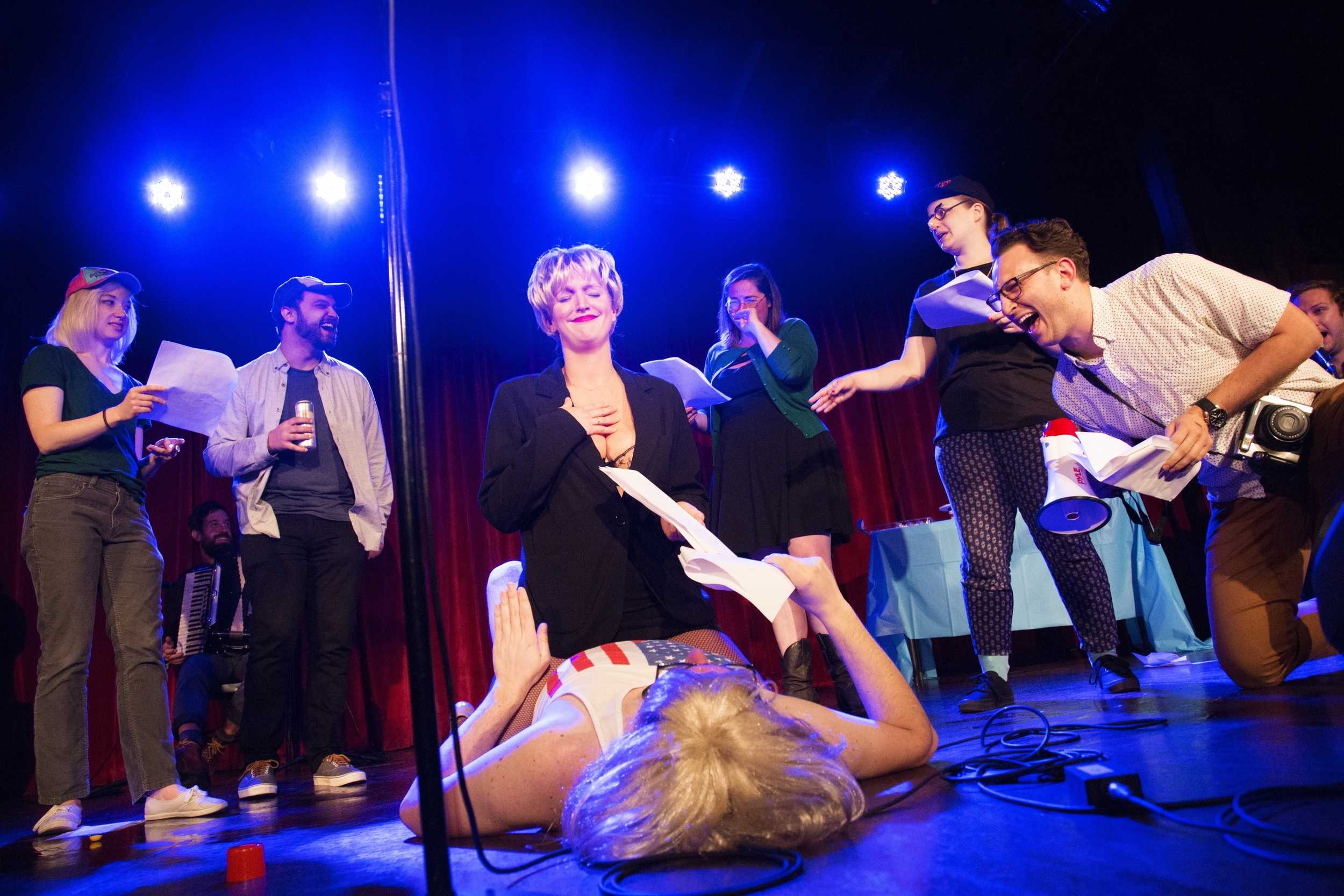 So, comedian Kyle Ayers put an ad on Craigslist claiming to be an adult-film producer looking for writers, figuring the results would hilarious. Sure enough, he struck gold. Taking some of the thousand of so (!) scripts he received, Ayers has actors perform them on stage, verbatim (and clothed, we think). Stimulating! (But, for adults only.) — M.H.
8:30 p.m. Friday, Good Good Comedy Theatre, 215 N. 11th St., $10, 215-399-1279, www.goodgoodcomedy.com
STAGE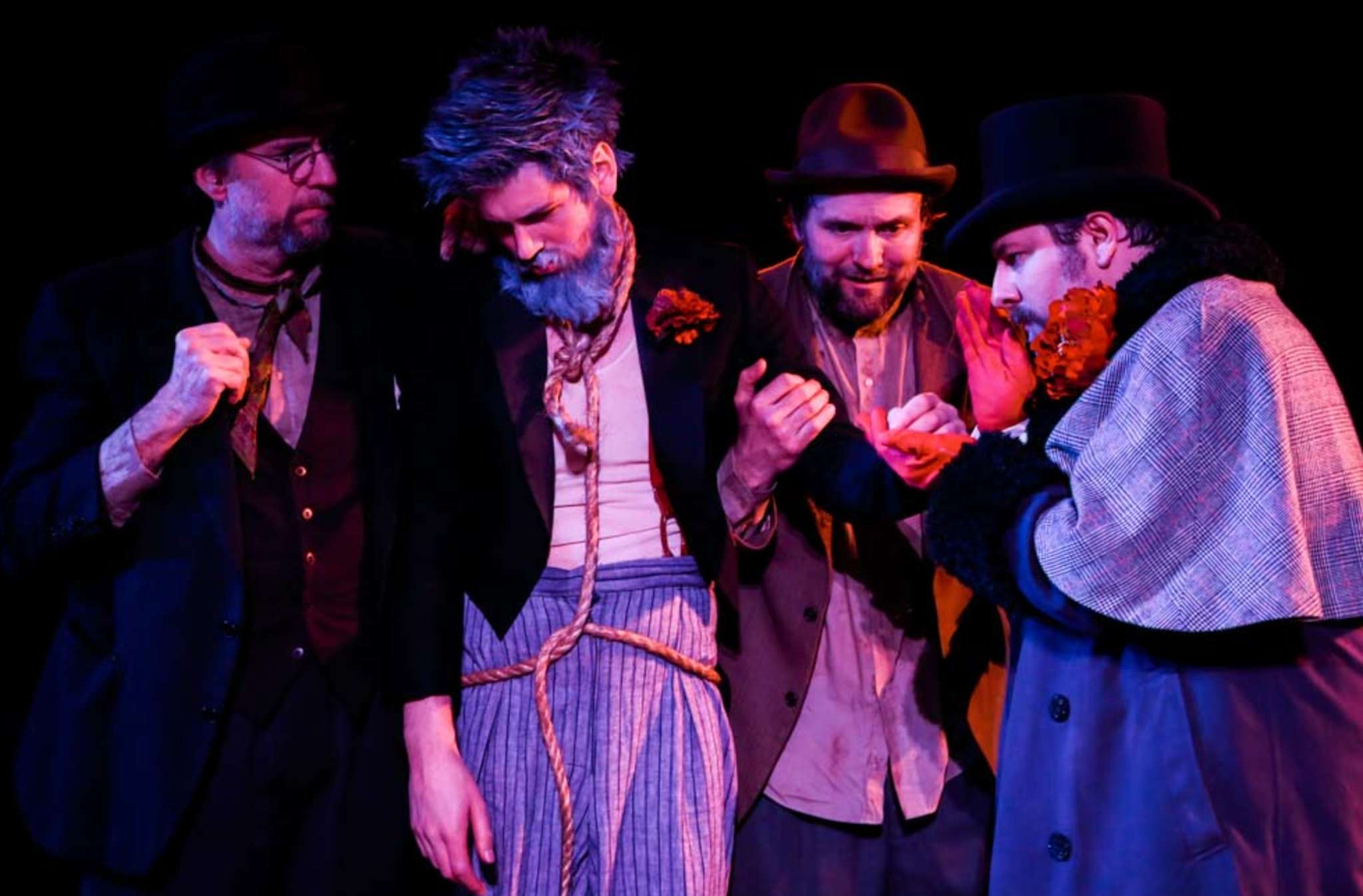 Samuel Beckett's classic dark comedy mixes existential angst with vaudeville patter in a tale of two clowns passing time while anticipating the arrival of the title character. The estimable Curio Theatre Company stages the absurdist classic in an antic production. — M.H.
8 p.m. Friday and Saturday, the Calvary Center for Culture and Community, 4740 Baltimore Ave.,$15 to $25, 215-525-1350, www.curiotheatre.org
Jean Giraudoux's dancelike fantasy tells of a provincial schoolteacher seduced by a murderer's ghost and the efforts of the woman's lover to keep her in the realm of the mortal. The marvelous Idiopathic Ridiculopathy Consortium performs Maurice Valency's adaptation of the 1933 play. — M.H.
7:30 p.m. Friday and Saturday, 2:30 p.m. Sunday, Walnut Street Theatre Studio 5, 825 Walnut St., $15 to $25, 215-285-0472, theenchanted.bpt.me
The National Theatre's much-acclaimed production stops here on its North American tour for one week. Based on Mark Haddon's novel -- chosen as 2017's One Book, One Philadelphia -- the story is told from the point of view of a boy with an alternative way of looking at things. The spectacular set design allows the audience access to his mind. —Toby Zinman
Through Sunday, Academy of Music, 240 S. Broad St., $20-125, 215-670-2300, kimmelcenter.org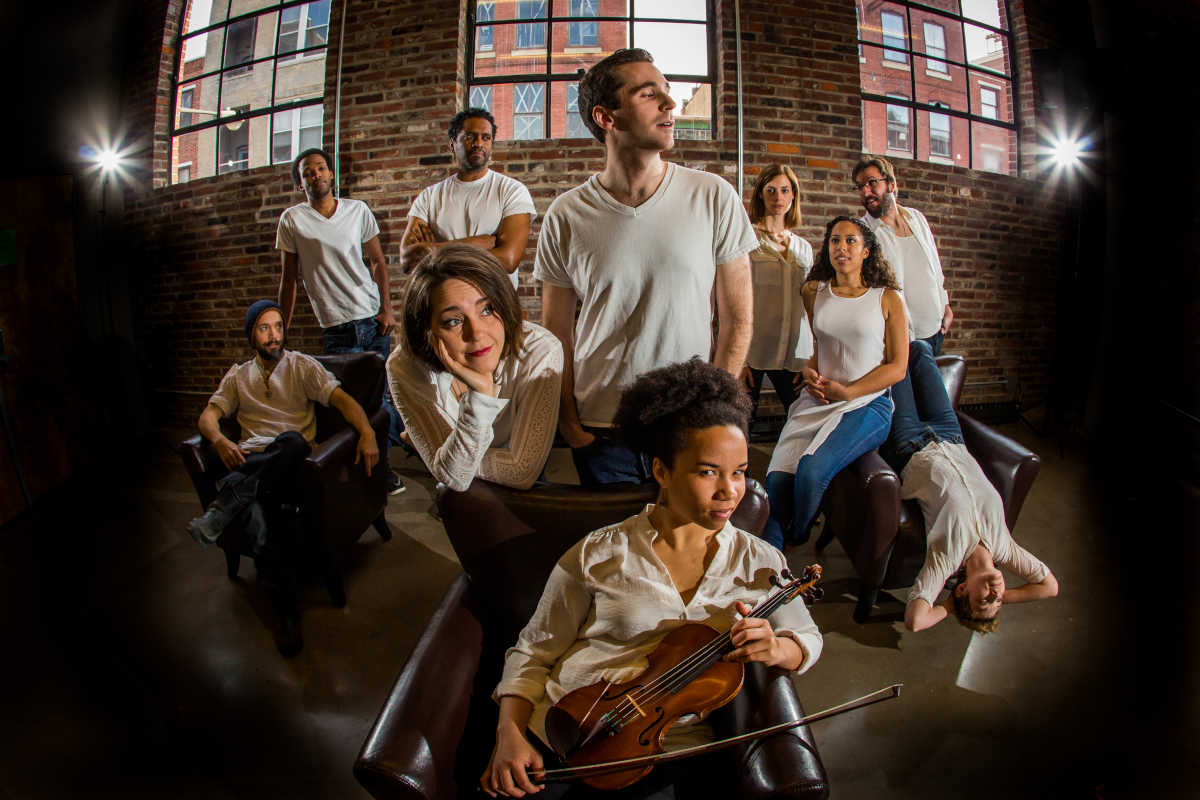 Matt Pfeiffer directs a cast of Philadelphia favorites in Shakespeare's fey fantasia of mechanics, fairies, asses, and two flailing pairs of human lovers. —T.Z.
Through April 9, Arden Theatre, 40 N. Second St., $15-$44, 215-922-1122, ardentheatre.org.
ART
Philadelphia Drawing Marathon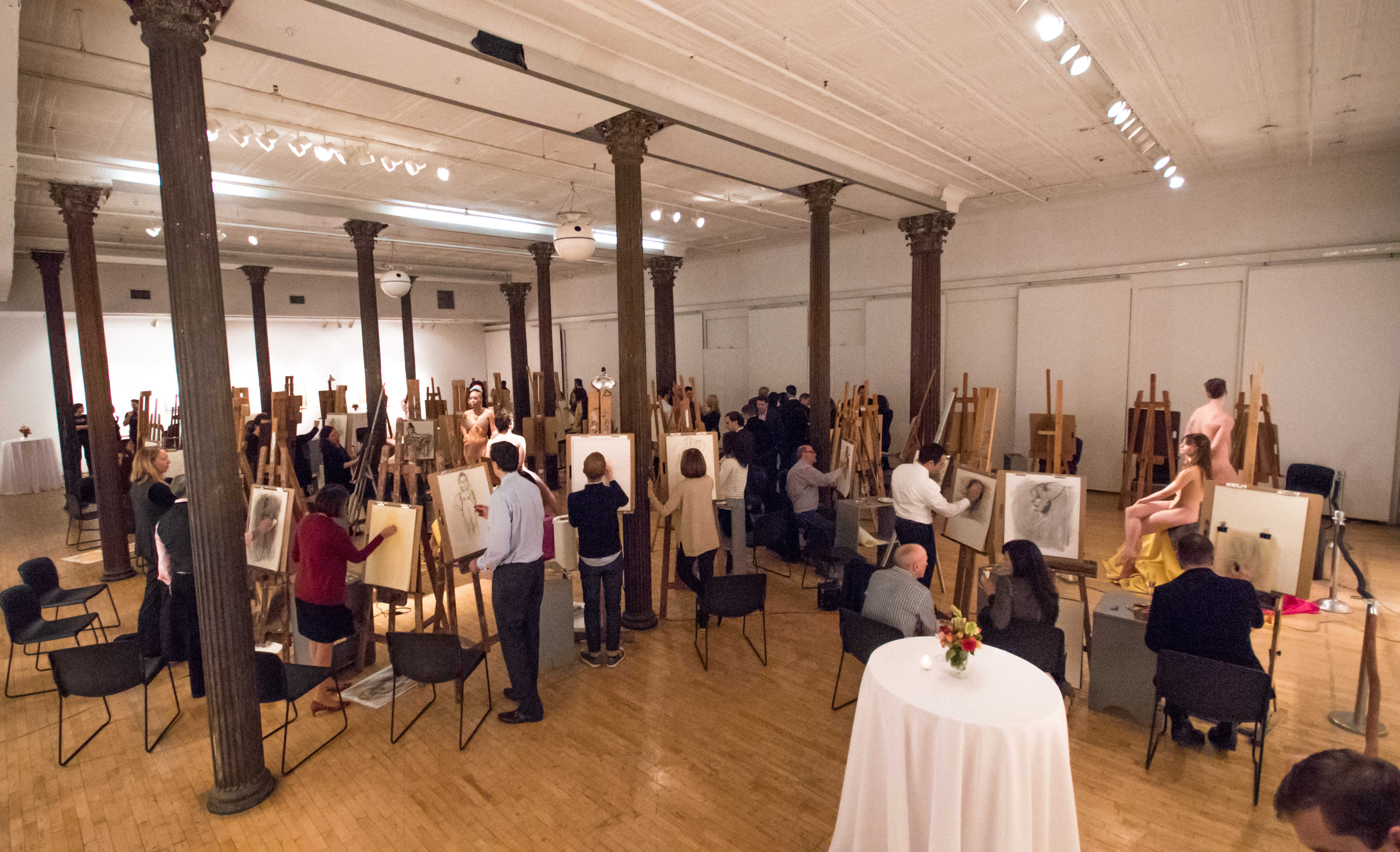 For eight hours, local artists and art students will be sketching figure models, led by the director of the New York Academy of Art's drawing program, Philadelphia resident Michael Grimaldi, who will offer tips and portfolio reviews, along with other Academy faculty. It's open to all interested artists, 18 and over – bring your own paints, pencils, and gear. Easels and models will be provided. — M.H.

1 to 9 p.m. Friday, Fleisher Art Memorial, 719 Catharine St., free; RSVP required, 215-922-3456, fleisher.org
CLASSICAL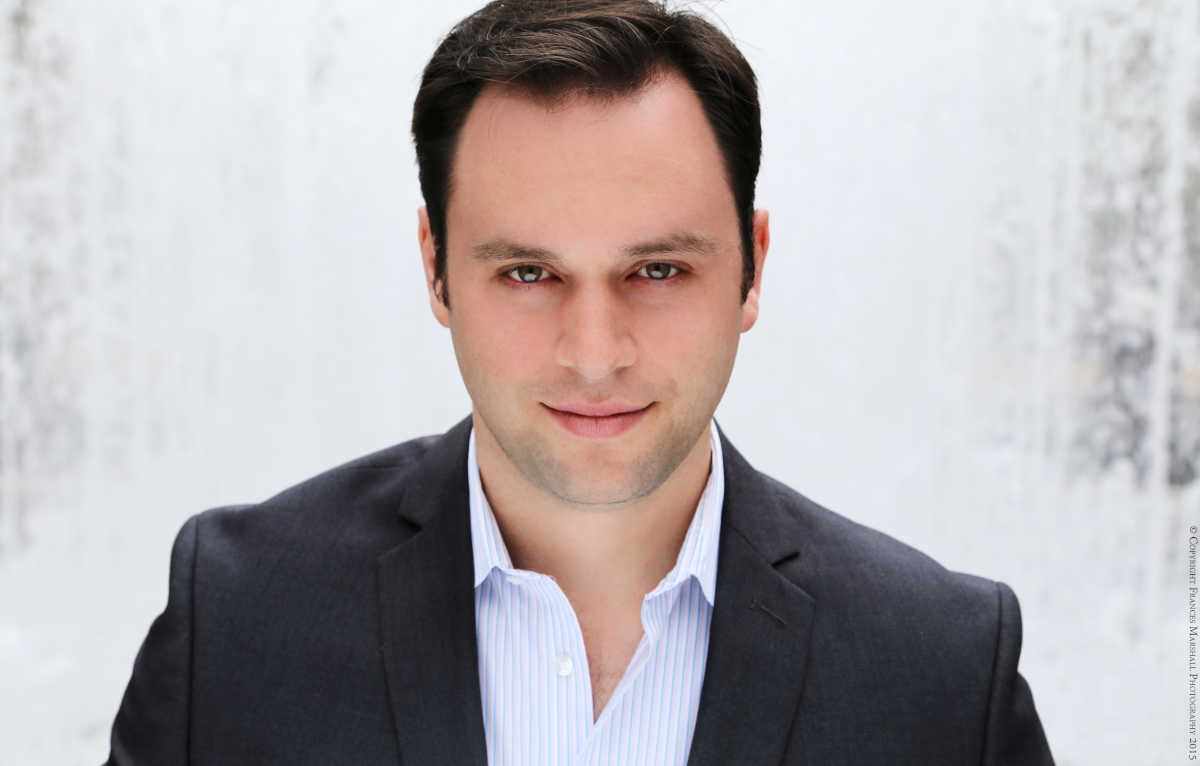 The expressive tenor performs two song cycles — Poulenc's Tel jour telle nuit and Britten's On This Island — plus lieder by Schubert and a selection of American songs. — M.H.
8 p.m. Friday, the American Philosophical Society, 104 S. Fifth St., $25, 215-569-8080, www.pcmsconcerts.org
OPERA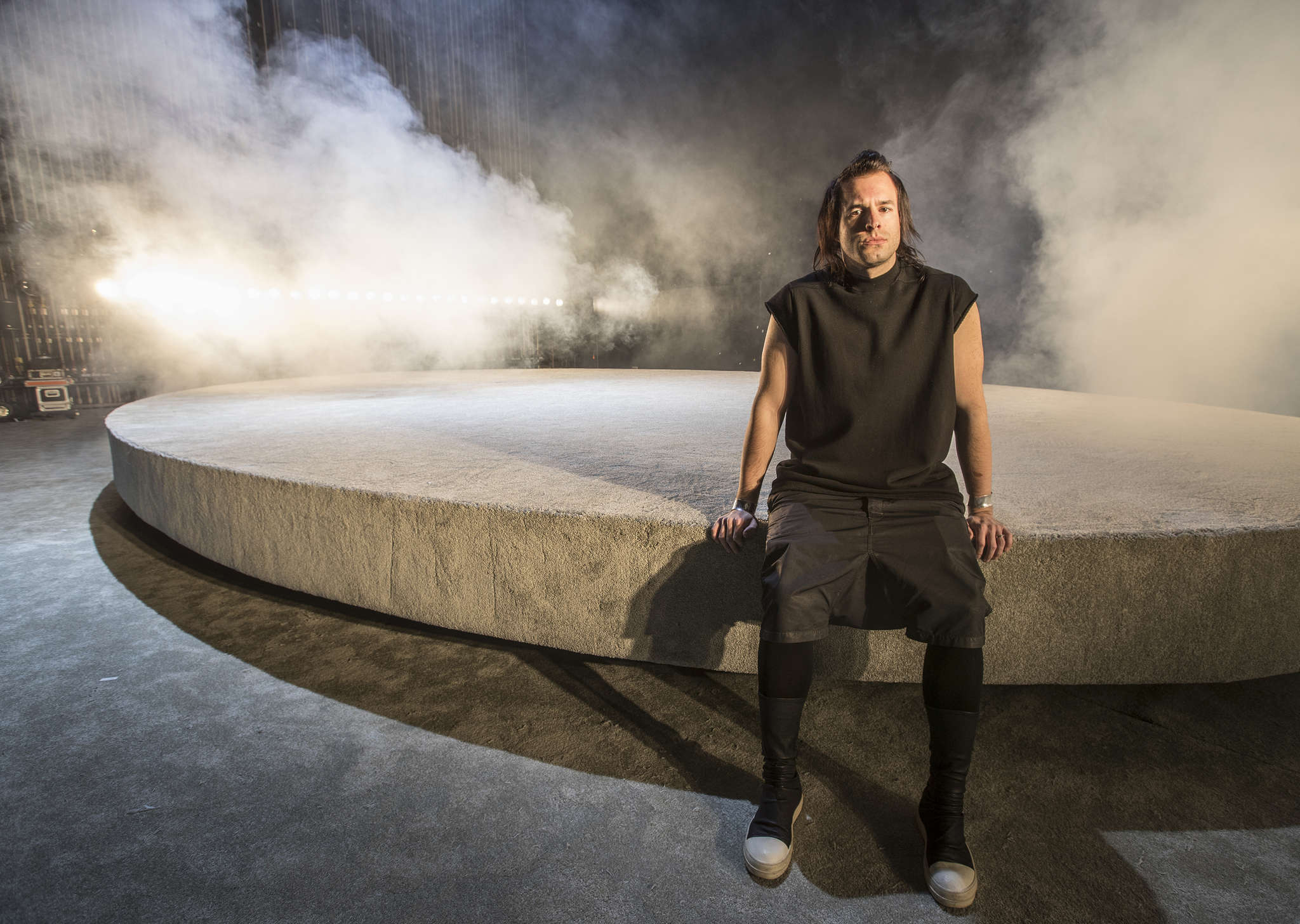 With a text by Peter Sellars drawn from declassified U.S. government documents, John Adams' opera looks at the lives and work of the scientists and military men who created the atomic bomb during World War II. The Curtis Opera Theatre performs the compelling 2005 opus. — M.H.

7:30 p.m. Saturday, Kimmel Center's Perelman Theater, Broad and Spruce Streets, $10 and $35, 215-893-1999, kimmelcenter.org
JAZZ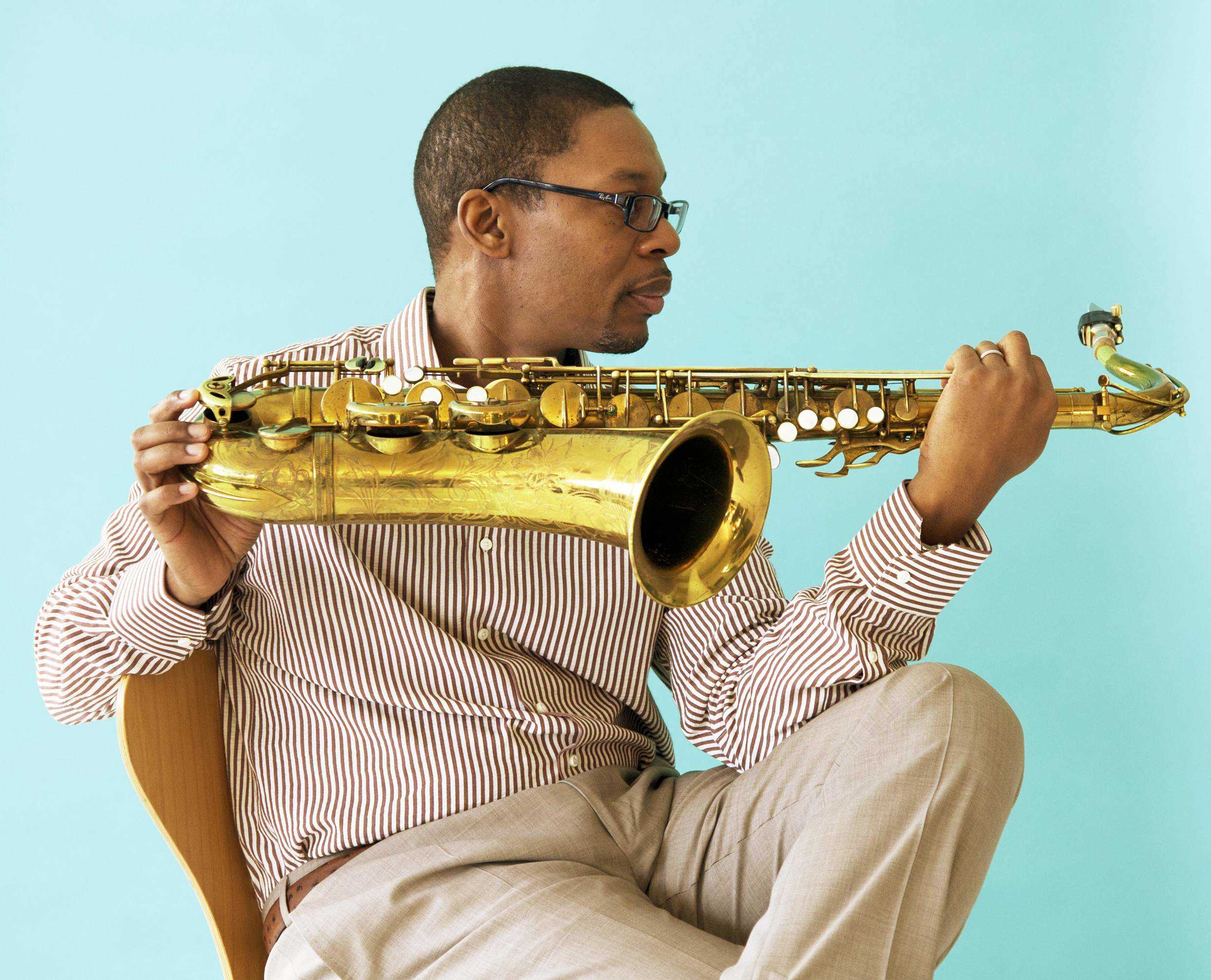 The standout saxophonist has a Philly connection through his legendary father, John Coltrane, who was raised in our town and kept a home here on North 33rd Street. But Ravi Coltrane, whose mother is the pianist Alice Coltrane, has a sound that is both distinctive and a tribute to his distinguished parents. — M.H.
8 and 10 p.m. Friday and Saturday, Chris' Jazz Cafe, 1421 Sansom St., $30 per set, 215-568-3131, www.chrisjazzcafe.com/
EATS & DRINK
Get your tickets early for this massive beer fest, featuring tastes from more than 75 breweries, from locals such as the Conshohocken Brewing Co. to California's Bear Republic Brewing and beyond. There will be food trucks galore so you can fill your stomach in between sips (check out Hai Street's sushi burritos and Baby Blues BBQ). Proceeds will support the Philadelphia Committee to Benefit the Children, which helps kids and families affected by leukemia and other cancers and serious blood disorders. Want to do more? Bring bar soap, toothpaste, deodorant, sunscreen, shampoo, and conditioner as a donation. Get your tickets early because this is a surefire sellout. —M.E.
1:30-5 p.m. March 4, Navy Yard, 4747 S. Broad St., $75 (VIP package, includes early admission); $45 (general admission); $12 (designated driver), 631-940-7290, www.phillycraftbeerfest.com.
OK, so it hasn't been so cold, but we don't really need an excuse to eat chili and drink beer. The Philadelphia Homebrew Club hosts this chili cook-off where you can eat your way through some tasty concoctions while sipping on home brew offerings (admission gets you a glass for all of your tippling needs). A portion of the proceeds goes to the Local 22 Widows Fund. —M.E.
4-7 p.m. Saturday, Skybox Event Studio, 2424 York St. #231, $35 (in advance); $40 (at the door), www.phillyhbc.org.
The 13th annual celebration of all things food and drink will feature more than 40 representatives from Philly's vast culinary scene (think Marc Vetri's Alla Spina or the Craig LaBan-approved Hungry Pigeon) and even more breweries. There are several ticket options — from a VIP entry that will get you in early to the still-worth-it general admission — depending on how dedicated you are to eating your way through Philly's food scene. —M.E.
4 p.m. (VIP Plus); 5 p.m. (VIP); 6 p.m. (GA) Sunday, Kimmel Center, 300 S. Broad St., $77-$130, www.brewersplate.com
FILM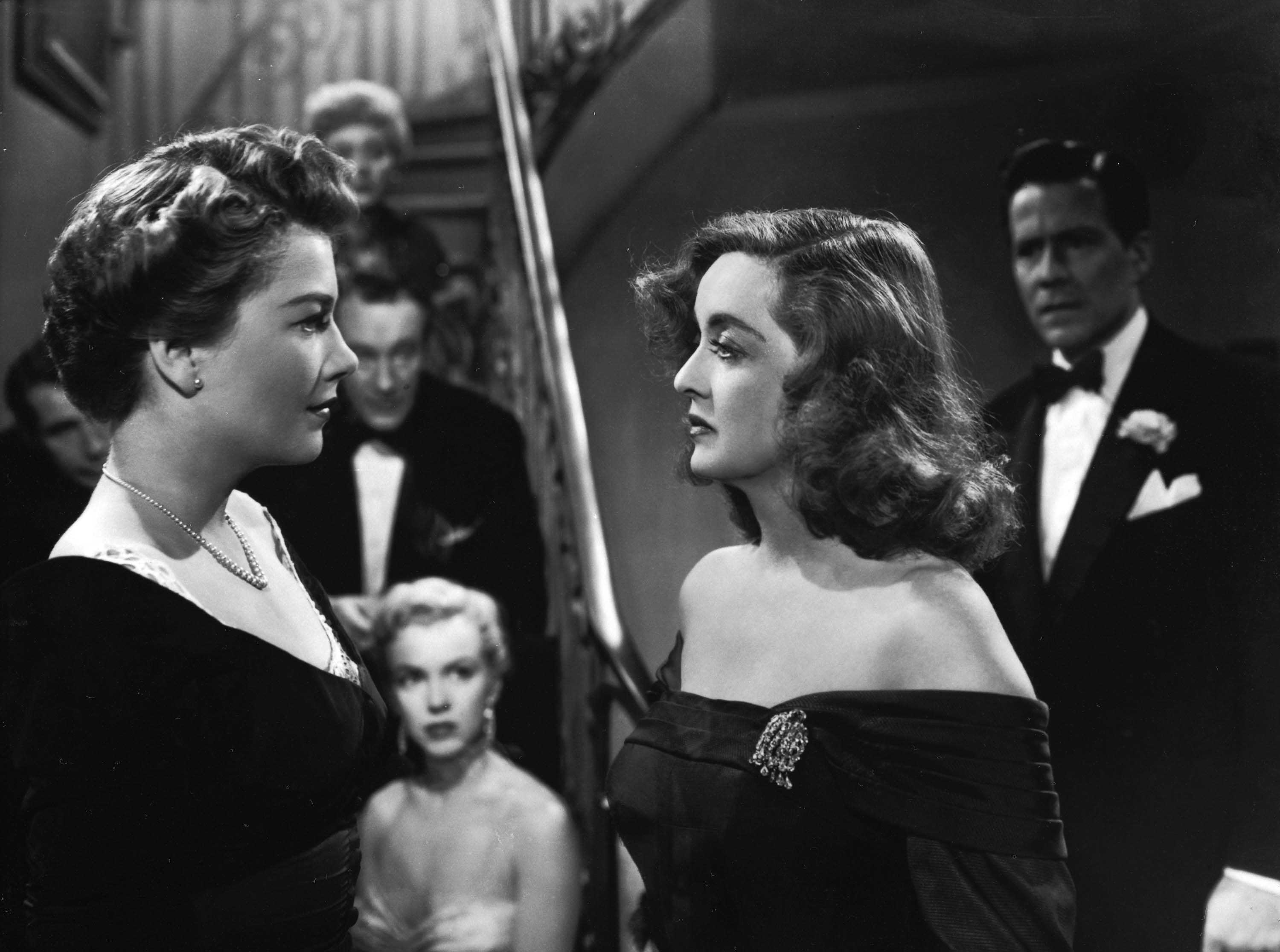 Director Joseph L. Mankiewicz's exquisitely vicious showbiz satire features Anne Baxter in a brilliant performance as a Broadway ingénue who plots to supplant a legendary, if aging, actress, played to perfection by Bette Davis. The 1950 classic will be screened for two nights only as part TCM's Big Screen Classic Series Sunday and next Wednesday at three area theaters: Riverview Plaza 17 by the river in South Philly, Cinemark University City 6 in University City, and the Carmike Ritz Center 16 in Voorhees.
2 & 7 p.m. Sunday & Wednesday, various theaters, www.fathomevents.com
MUSIC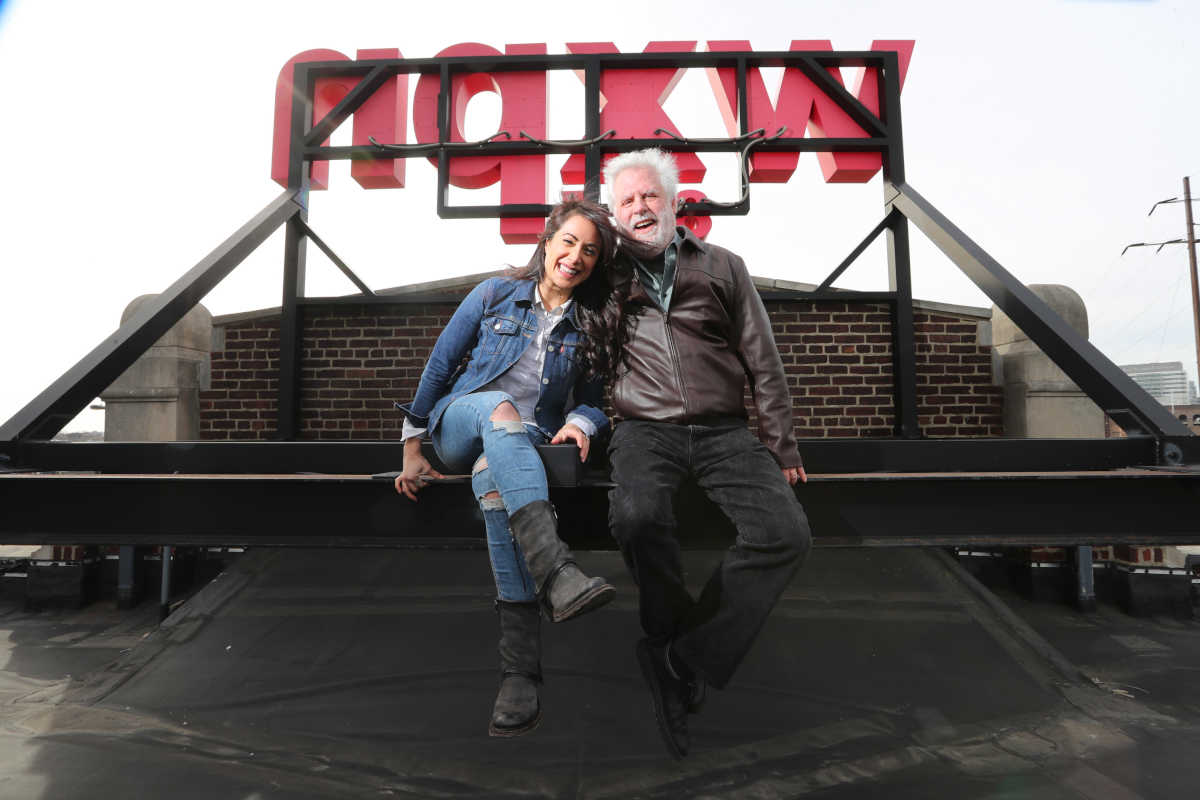 David Dye is stepping away from his full-time hosting gig at WXPN's syndicated World Cafe radio show. The station will fete him and celebrate the program's 25 years on the air with two shows this weekend before he hands his signature show over to new host Talia Schlanger in April.
On Friday, former Whiskeytown leader, Mandy Moore husband, and Taylor Swift entire-album-coverer Ryan Adams — who's touring with a full band behind his heartsick new album, Prisoner — is the headliner. Smooth operators Sylvan Esso and Ben Vaughn Quintet also play. On Saturday, dual headliners are literary-minded Idaho wordsmith Josh Ritter and veteran Americana songwriter Rodney Crowell, who adds to his impressive resume with his frank and familial new album, Close Ties, due this month. The West Philadelphia Orchestra gets the party started. — Dan DeLuca
Ryan Adams, Sylvan Esso, and Ben Vaughn Quintet at 7:30 p.m., Friday; Josh Ritter, Rodney Crowell, and West Philadelphia Orchestra at 7:30 p.m. Saturday, World Cafe Live, 3025 Walnut St. $100. 215-222-1400. xpn.org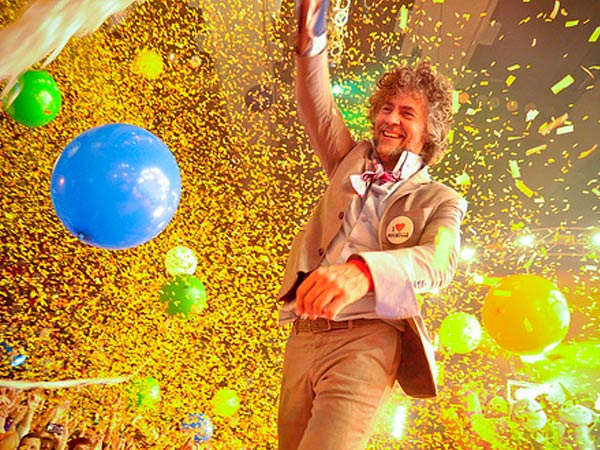 It's been three years since the Flaming Lips brought their spectacle to town, if we don't count their collaborative tour with Miley Cyrus. Saturday's sold-out show at the Fillmore will be only their second U.S. date after the release of Oczy Mlody, the most accessible and uplifting Lips album since 2006's At War With the Mystics. All that makes it a good time to check back in on Wayne Coyne and "fwends" to see what new extravagant, psychedelic wildness they have in store, or to see if the dancers in animal costumes, the fake blood, or the giant plastic bubble will reappear. "There Should Be Unicorns," according to one of Oczy Mlody's songs, but even if not, there should be lots of fun. —Steve Klinge
8:30 p.m. Saturday, Fillmore Philadelphia, 29 E. Allen St. Sold out. 215-309-0150, thefillmorephilly.com.
Monster funk-jazz-hip-hop bassist Thundercat's third album will feature guest appearances by many of the luminaries whose work he has contributed to, including Kendrick Lamar, Kamasi Washington, Pharrell, Wiz Khalifa, and Flying Lotus, plus a smooth-as-silk Yacht Rock excursion called "Show You the Way" with Kenny Loggins and Michael McDonald. —D.D.A.
7:30 p.m. Saturday, Union Transfer, 1026 Spring Garden St., sold out, utphilly.com
Freak folky (with an emphasis on the freaky) and rambunctious singing songwriter Jesca Hoop is the Santa Rosa, Calif.-raised child of Mormons, and she sounds as if she's truly unleashing herself from all tethers and tradition on her newly released Sub Pop album, Memories Are Now. Though her lyrics on Memories are filled with ruined romance and a desire to escape, it is "The Coming" and "Songs of Old" that are most gripping as they contend with the spirit of religion that once was her all. —A.D. Amorosi
8 p.m. Sunday, Boot & Saddle, 1131 S. Broad St., $15, bootandsaddlephilly.com