After the dismissal of Bill O'Reilly, Fox News was forced to quickly reinvent its television lineup .
What the network come up with to fill the hour-long hole created in its shifting evening schedule was a show called the Fox News Specialists, hosted by Eric Bolling, Katherine Timpf and Eboni Williams. The permanent trio are then joined by two rotating guests, called specialists (hence the name of the show), who weigh in on current events and political issues.
The show, which has been on the air less than a month, has received less than stellar reviews for turning to guests that aren't exactly specialists on policy subject areas. In one recent show, the hosts brought on NFL Hall of Famer Joe Namath to discuss, among other things, the current situations in North Korea and Syria.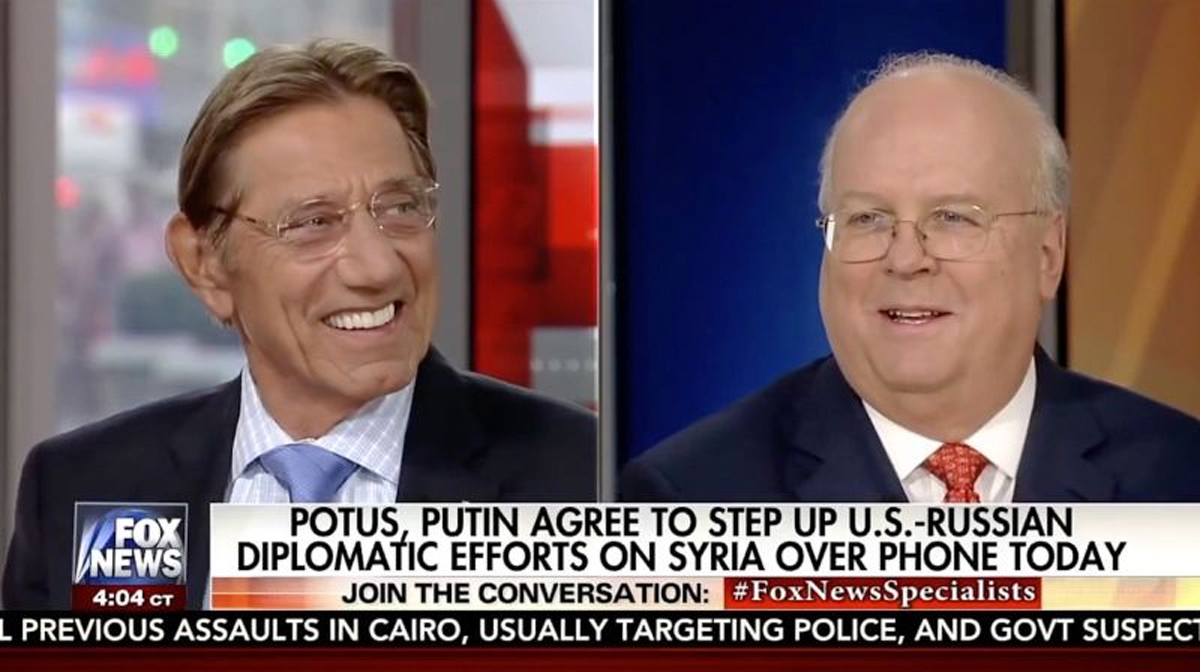 In another show, former WWE wrestler Brodus Clay (who now goes by the name Tyrus) was joined by White House special counselor Kellyanne Conway to offer his thoughts on topics ranging from health care policy to U.S. Sen. Cory Booker, D-N.J.
.@KellyannePolls:"What do you think @CoryBooker's best accomplishment...has been?"@PlanetTyrus:"Basically complaining about the other side" pic.twitter.com/dHxggH03aR

— Fox News (@FoxNews) May 5, 2017
On Thursday, The Specialists continued the sports trend by bringing on ESPN host Stephen A. Smith to talk about issues ranging from the FBI's investigation of Russian ties to the Trump campaign to President Obama's response to increasing violence in Chicago.
Joining Smith was another questionable specialist, rocker Ted Nugent, who brought with him a long history of making racist, sexist and homophobic comments. During a 2007 concert, the outspoken conservative referred to Hillary Clinton as a "worthless b—" and said that Obama should "suck on my machine gun" while holding an assault-rifle.
Predictability, the conversation was at times unintelligible and bizarre, offering little to no insight on the issues brought up by the show's hosts. Nugent quickly turned conspiratorial, claiming an army of intellectuals, journalists and academics are "out for blood" against Trump, an idea he turned back to numerous times during the hour-long broadcast.
Surprisingly, Smith found common ground with Nugent about illegal immigration, comparing it to waiting in line for a ride at an amusement part and having someone cut in front.
"That's it in a nutshell right there," Nugent enthusiastically agreed.
The most interesting and heated exchange on the show came between Smith and Bolling, who argued over Trump's use of Twitter.
"If you are the president of the United States of America, you are 70 years of age, and you are tweeting — literally competing with 15- and 17-year-olds, that is a problem," Smith said. "Every time he tweets, he gives added fuel for them to come after him."
"I've advised President Trump, I've known him for 15 years and I said, 'You know what, keep tweeting, '" Bolling responded, appeared to get increasingly agitated by Smith's criticisms of the president's Twitter habits. "You hit a 100 million people. And you know what you do? You go around the fake news, because 90 percent of the news media can't stand the man."
"That's terrible advice. Horrible advice," a grinning Smith shot back, noting that it was wrong for Bolling to parrot Trump's assertion that the entire media is biased and out to get him.
"Did it ever occur to you that he could be using this maneuver because he doesn't want to be held accountable when they actually have something to hold him accountable for?" Smith said. "If you convince everybody that everybody is lying on you, then who are you accountable to?
Watch: