OUTDOOR FUN
Your fave summer spot reopens Friday. While the park opens at 11 a.m., the activities begin at 5 p.m., with live music, crafts from the Clay Studio, a chance to win cash and prizes, and a live set by DJ King Britt starting at 7 p.m. Then Saturday, there will be an aerial routine and tightrope performance by Philly Circus and a magic show by Randy Shine. The night ends with a performance by musician and producer Son Little. The opening weekend ends with Caribbean flair: Steel drum group Trinidelphia will be performing. Staple-food spots like Chickie's & Pete's, Federal Donuts, Franklin Fountain, Frozen Delights, and Garces will also return. Garces will now offer Italian chopped salad, boardwalk-style pizzas like the Margherita (San Marzano Tomato, Fior di Latte, Basil), and Zeppoli (Fried Dough, Nutella Caramel). There will also be eight new draft lines in the Beer Garden, two of which will be dedicated to pouring a selection of new rotating draft cocktails. — Sofiya Ballin
Friday to Oct. 1, Spruce Street Harbor Park, 301 S. Columbus Blvd. Free, www.delawareriverwaterfront.com.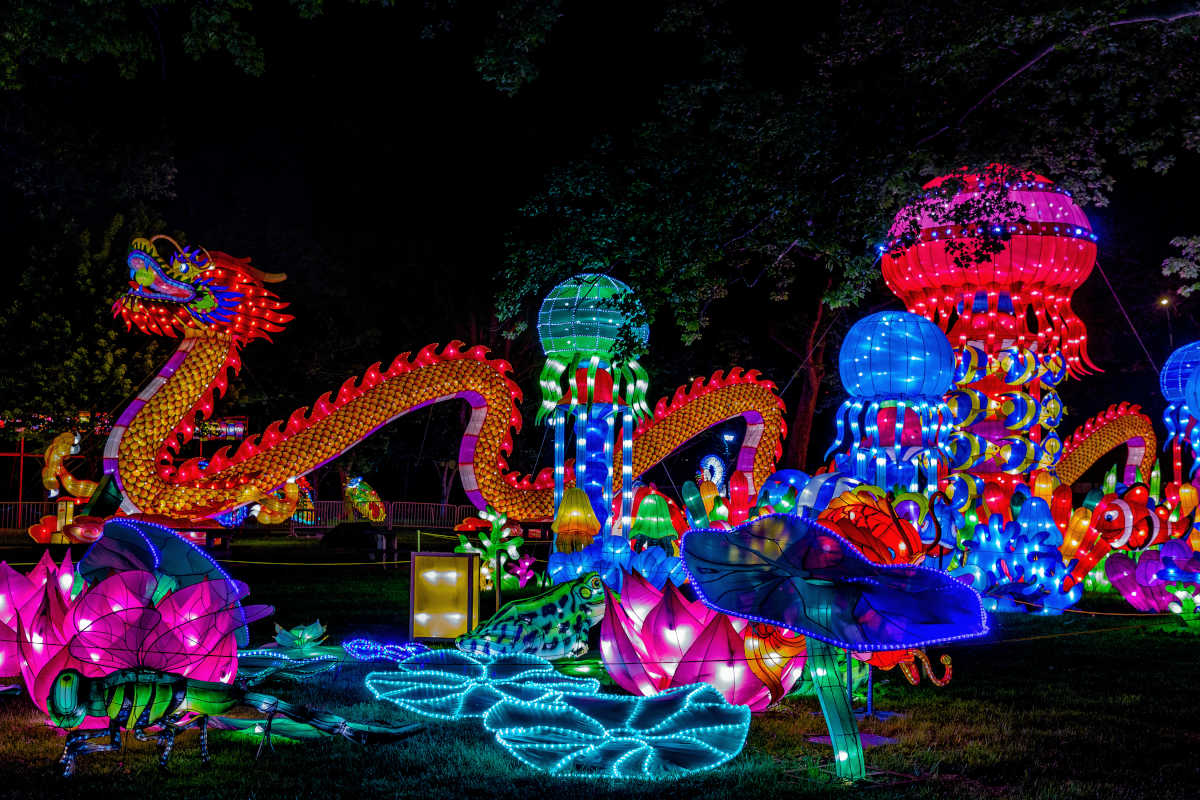 Franklin Square Park gets lit this month with the return of the Chinese Lantern Festival for a second year. Expect performances about Chinese art and culture, as well as the lighted sculptures that defined last year's event. — Molly Eichel
Through June 11, Franklin Square, Sixth and Race Streets. $12-$17, historicphiladelphia.org/chineselanternfestival.
This event has been rescheduled
Head to Bella Vista to sip on the eponymous boozy treats. There will be over 75 different IPAs, champagnes, and rosés ready for drinking. Satiate your rumbling tummy with Italian sausage, St. Louis ribs, three-bean burgers, and more, while DJs take to the decks to spin a soundtrack. -- M.E.
1-8 p.m. Saturday, Hawthorne's, 738 S. 11th St., www.hawthornecafe.com.
FANTASY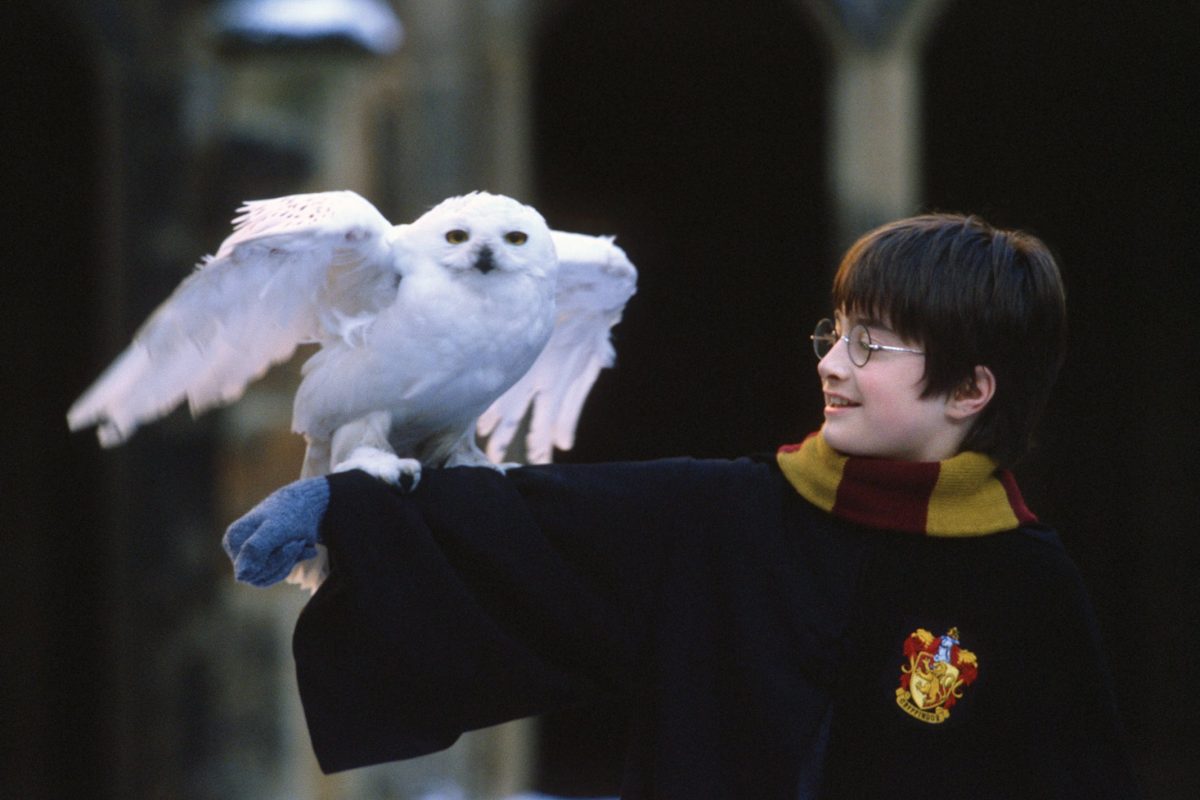 Get your wands ready. This celebration of all things Harry Potter is a drinking and mingling national touring fan party that celebrates "the Boy Who Lived." There will be a Sorting Hat ceremony where you can find out if you're in the Ravenclaw, Gryffindor, Slytherin, or Hufflepuff house. Get ready for a Madame Malkin's costume contest, a Harry Potter trivia contest, fortune telling in the Astronomy Tower, and plenty of butterbeers to go around. Consider this your Hogwarts acceptance letter. — S.B.
2 p.m. Sunday, TLA, 334 South St. $8-$16, livenation.com.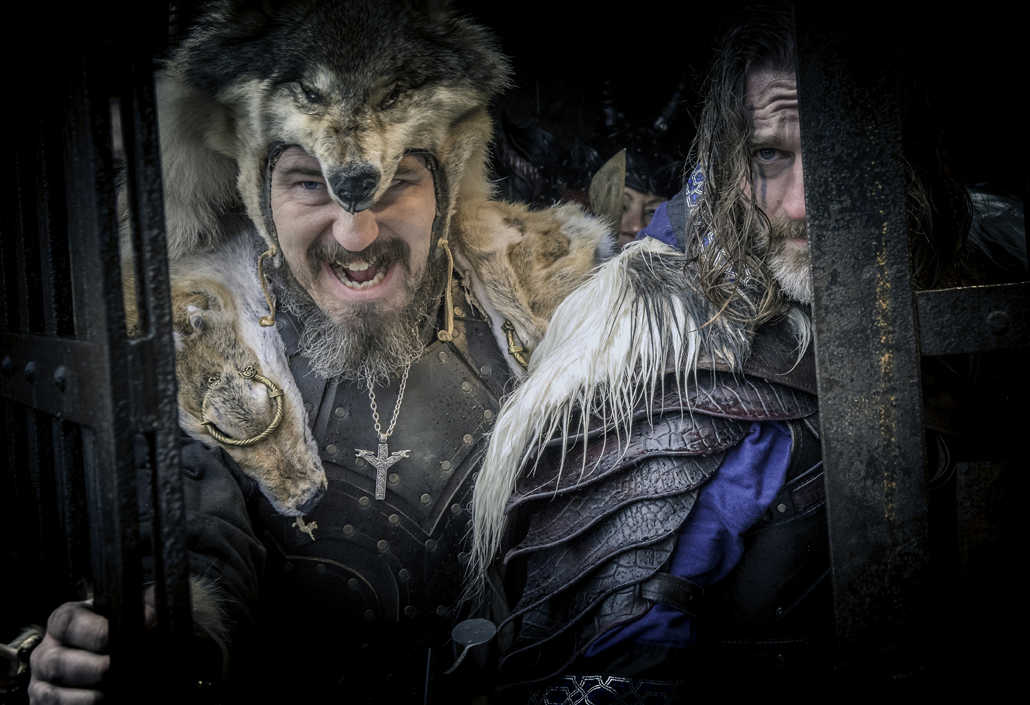 At Fort Mifflin for the first time, the Philly Ren Faire will take you back to time a before the fort was even built. Come in full medieval regalia, and enjoy eats, drinks, games, and vendors selling wares you're probably not going to find at Target. — M.E.
11 a.m.-7 p.m. May 20-21, Fort Mifflin, 6400 Hog Island Rd. $15-20, 215-266-1798, www.phillyrenfaire.com.
DANCE
Re/Action offers works by three famous choreographers. Our local Matthew Neenan's world premiere "Somnolence" and Christopher Wheeldon's "Rush" share the bill with George Balanchine's "Tarantella," "Tchaikovsky Pas de Deux," and "Rubies" — the latter featuring the farewell of longtime magnificent ballerina Amy Aldridge. — Tom Di Nardo
7:30 p.m. Friday, 2 and 8 p.m. Saturday, and 2 p.m. Sunday, Academy of Music, 240 S. Broad St. $35-$135, 215-893-1999, kimmelcenter.org.
The intrepid, inventive company has performed with the audience seated in swimming pools, lounge chairs in the round, and on hay bales in a barn. Now, the acrobatic troupe take its most challenging step, with Sanders' My Funny Bone, danced in an air-conditioned theater. The autobiographical show, with guest emcee Kyle Yackoski of Tribe of Fools, tells of the choreographer's rise, in a style (it says here) "caught somewhere between cabaret and The Gong Show." — Michael Harrington
7:30 p.m. Friday, 2 and 8 p.m. Saturday, and 2 p.m. Sunday, Penn's Landing Playhouse, 211 S. Columbus Blvd. $35-$42, 267-269-6945, www.briansandersjunk.com.
STAGE
The venerable Savoy Company presents Gilbert & Sullivan's classic comic opera, in which a captain's daughter falls in love with an ordinary sailor, despite her father's intentions that she marry a lord of the Admiralty. It's a frothy mix of silly events and sublime tunes, as well as a timely perforation of pomposity, patriotic bloviating, and elitist poseurs. — M.H.
8 p.m. Friday, 2 and 8 p.m. Saturday at the Suzanne Roberts Theatre, 480 S. Broad St. $45-$60, 215-735-7161, www.savoy.org.
COMEDY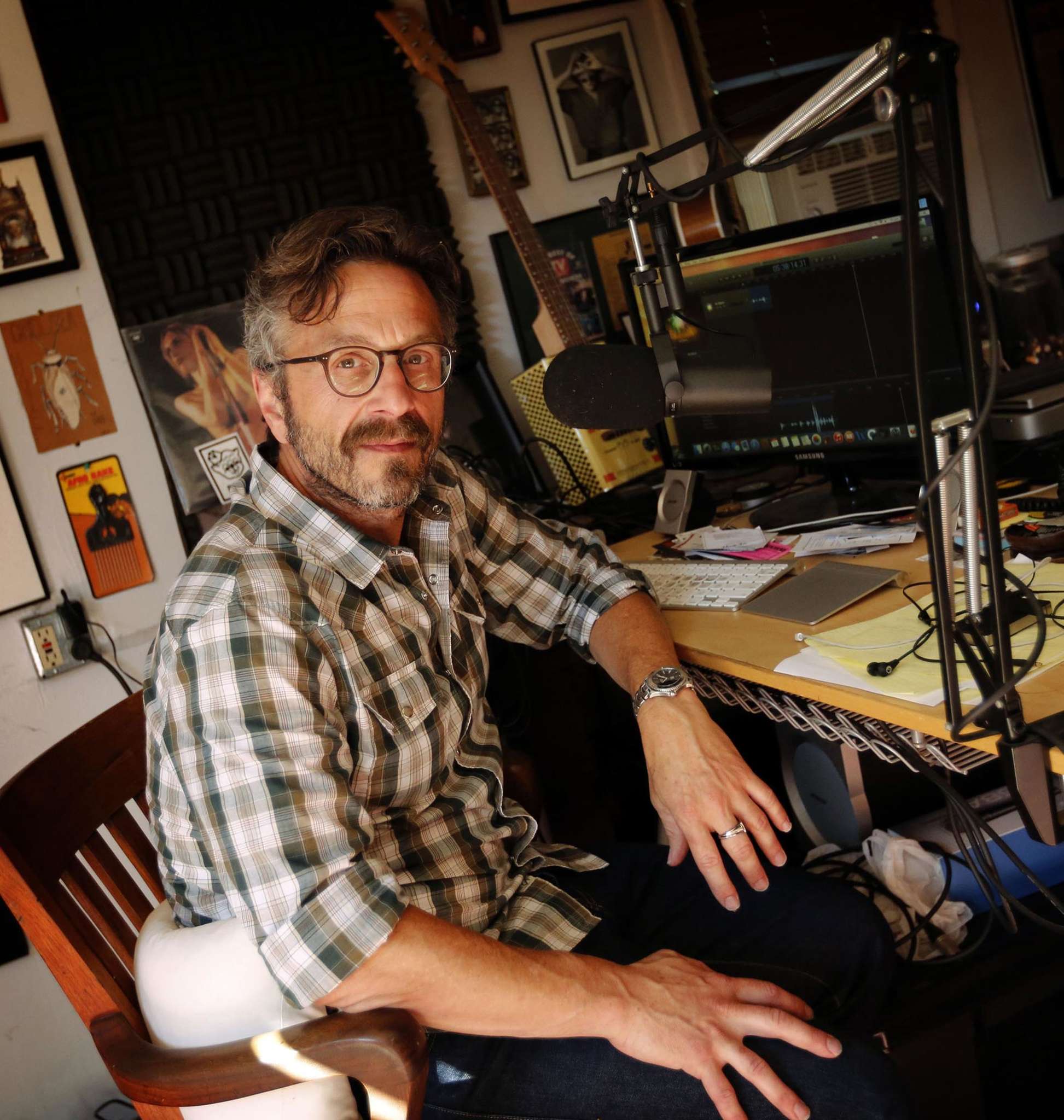 The host of the much-listened to WTF Podcast (six million downloads a month ain't too shabby) brings his acerbic standup to Philly, a city he has declared his affection for several times. Maron's moving on up in the world. Last time he was in town, he played the smaller Trocadero Theatre. —M.E.
8 p.m. Friday, Merriam Theater, 250 S. Broad St. $29.50-$39.50, kimmelcenter.org.
SPORTS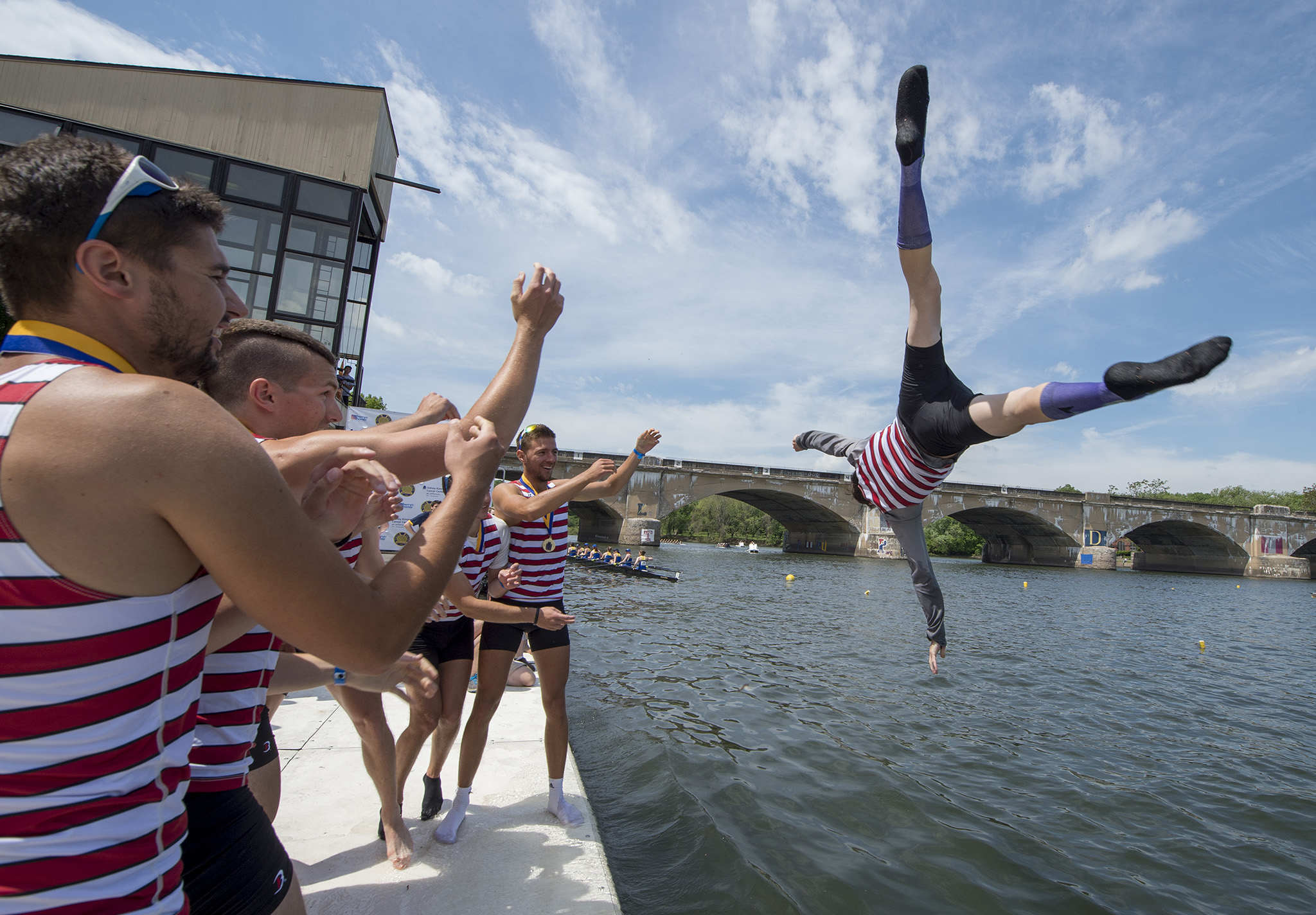 Rowers from all over descend on the Schuylkill for the largest collegiate regatta in the country. Stand by and root for one of 100 colleges and universities competing for glory in the Olympic-size course. The best place to watch? The Grand Stand. — M.E.

Friday & Saturday. Race course starts at the Kelly Drive-Hunting Park Avenue intersection and ends at the Grand Stand above the Columbia Avenue Bridge. Free, www.dadvail.org.
PAST BLASTS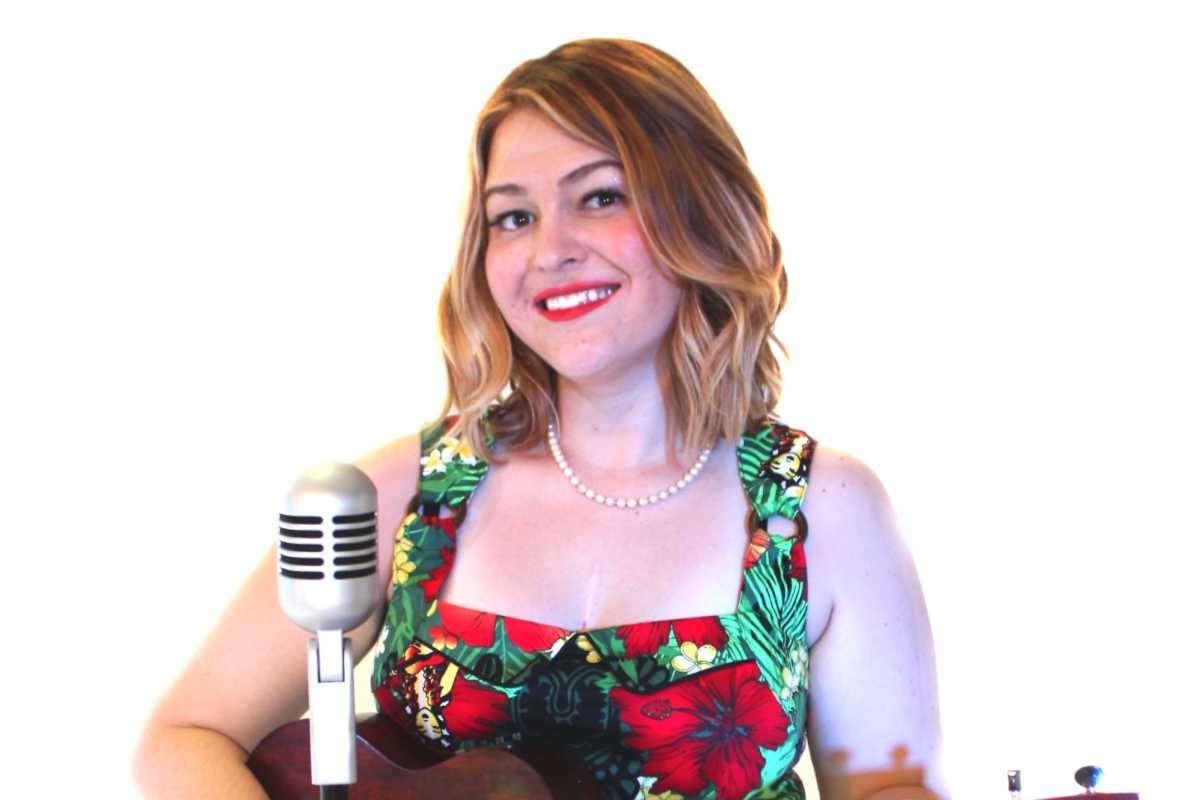 The charitable burlesque organization is to present its latest show re-creating the 1940s Hollywood Canteen that offered World War II soldiers a respite of drinks, dancing, and entertainment. The evening will feature showgirls, comedy, variety acts, singers, candy girls, and more, with the aim of making guests feel like they've stepped into another era (vintage attire is encouraged, so dust off that old uniform, corporal). It's all for a good cause, benefiting Veterans Administration hospitals and an array of servicemen's organizations. — M.H.
8 p.m. Friday, American Legion Post 810, 9151 Old Newtown Rd. $25-$50, veterans and active-duty personnel admitted free, www.pinupsontour.com.
Yeah, the guy who played Ralph Malph on Happy Days in the 1970s is nowadays channeling 1950s cool via Frank Sinatra and Bobby Darin and the Great American Songbook. Ring-a-ding-ding! — M.H.
8 p.m. Saturday, Rrazz Room at the Prince, 1412 Chestnut St. $32-$57, 215-422-4580, princetheater.org/therrazzroom.
KIDS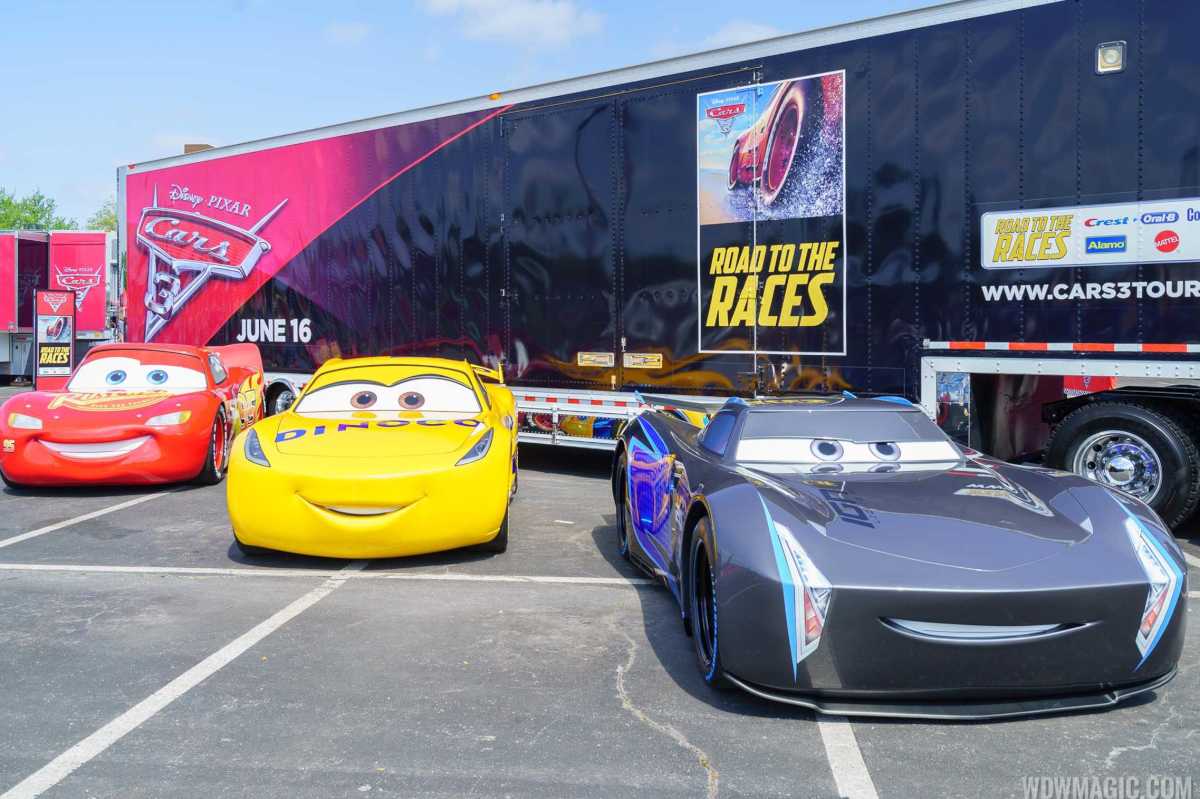 Here's your chance to meet Disney Pixar star and five-time Piston Cup winner Lightning McQueen in the, uh, chrome. In advance of the next episode of the four-wheeled animated epic, the champ makes an appearance with his newest co-stars, the "tech-savvy" Cruz Ramirez and the "sleek, next-gen racer" Jackson Storm. There will be opportunity to have your picture taken with the amazing autos, but it might be best to warn your wee ones ahead of time that there's no touching allowed with the vehicles. (Also, you should bring your own camera or phone, but a staffer will take the shot for you.) There's plenty of interactive fun to be had with a street-art booth featuring a giant coloring mural with the Cars crew (plus a colored-pencil-pack souvenir), interactive racer pit-crew tire-changing, a chance to make a digital postcard with McQueen (and collect a Cars toothbrush), a display on the science behind NASCAR racing and items from the NASCAR Hall of Fame, a toy-car area with a gravity drop and new play sets featuring locations from the movie, and a collection of die-cast racers from the past and present. And, of course, there will be sneak previews of the movie, in which #95 finds himself pushed out of the circuit (we have a feeling Storm may have a role in this) and tries to get back on track with the help of Ramirez. The film hits theaters June 16. — M.H.
Noon to 5 p.m. Friday, 10 a.m. to 4 p.m. Saturday, and 11 a.m. to 4 p.m. Sunday, Cherry Hill Mall, J.C. Penney lot, Route 38, Cherry Hill. Free, cars3tour.com.
SHORE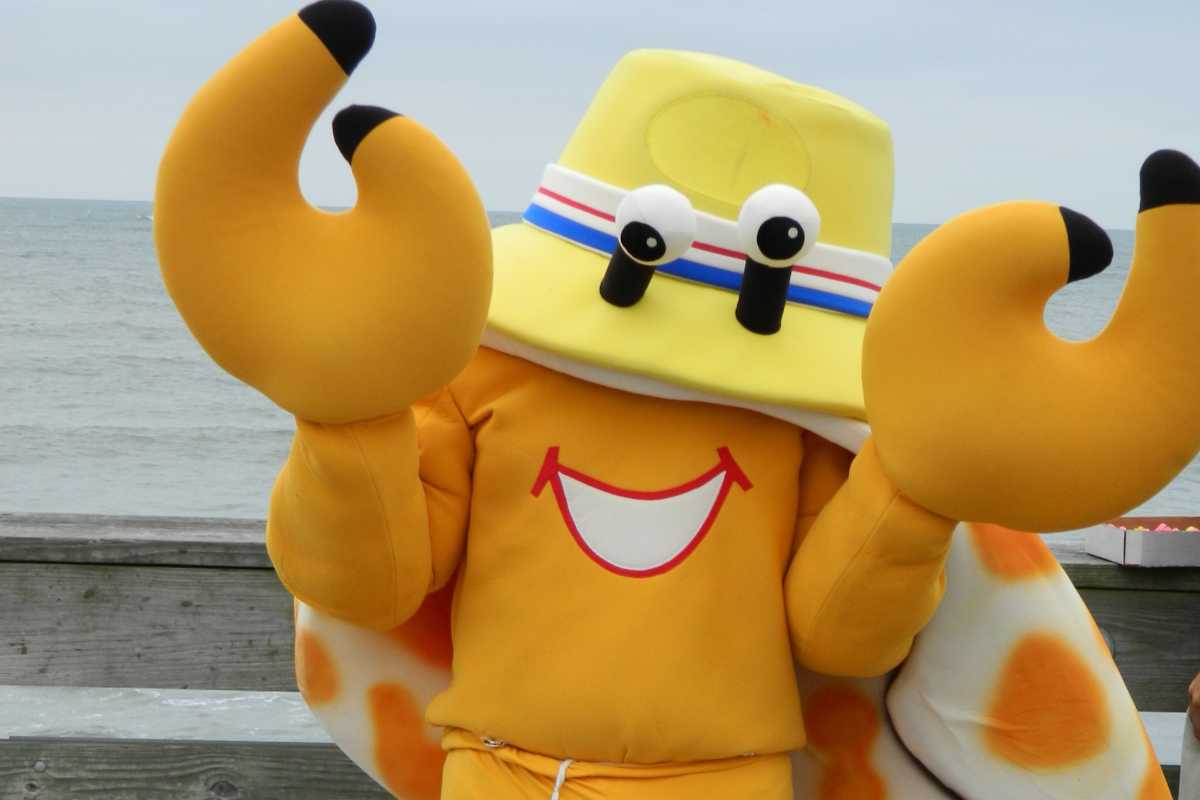 Punxsutawney, Pa., may have its groundhog predicting winter's length, but Ocean City, N.J., has a crustacean telling us whether summer is arriving early (spoiler: it is). If Mr. Mollusk (an actual hermit crab, just as pampered as Jefferson County's rodent) climbs out of his shell and sees the sun, it's a done deal. He's 41-0 on squinting, clouds or no. (Yes, a flashlight is sometimes used — lighten up, people, it's fun.) The clever crab will be accompanied this year by magician Jon Dorenbos, who is also adept at long-snapping a football for the Eagles, and may have a special trick in mind for the event. There will also be music and a Martin Z. Mollusk impersonator, because the little guy will be too worn out for photos. — M.H.
11 a.m. Saturday, on the beach at Ninth Street, Ocean City. Free, 609-525-9300, www.ocnj.us.
LAST CHANCE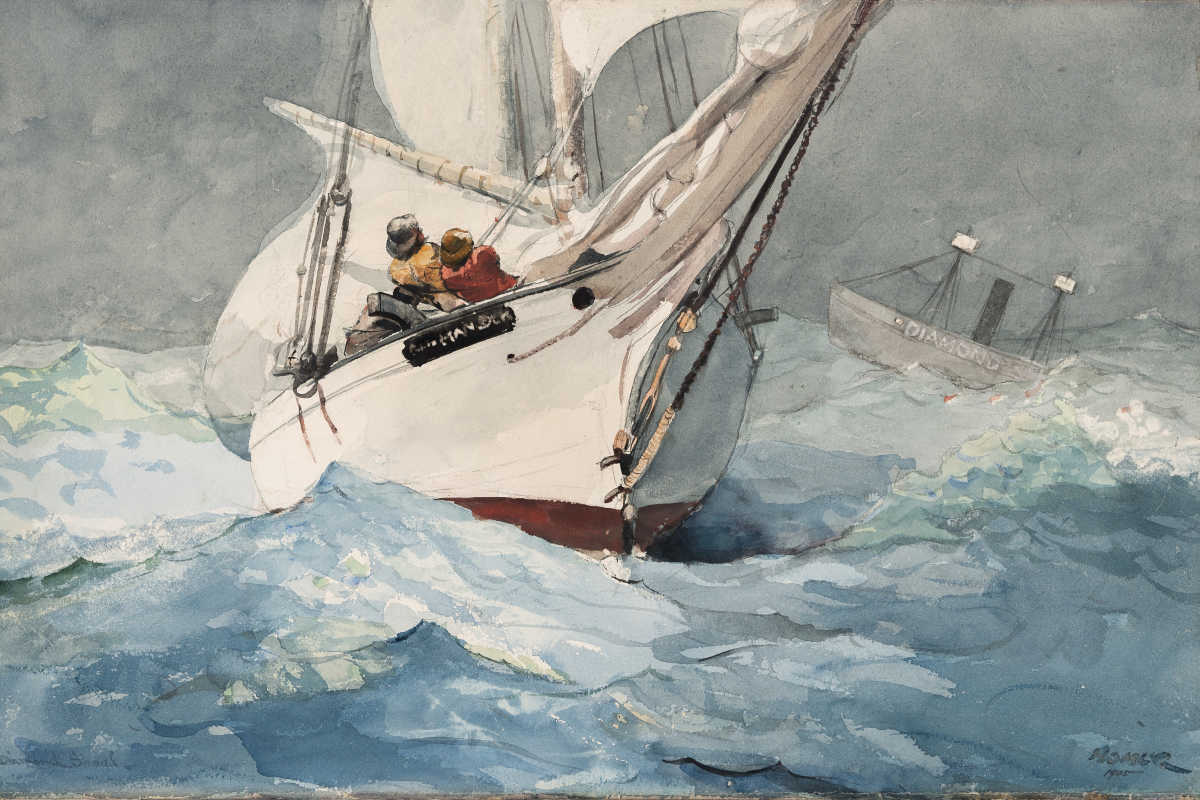 After the founding of the American Watercolor Society in 1866, watercolor painting became a very popular medium for many Americans, including some of our greatest artists, preeminently Winslow Homer and John Singer Sargent. This comprehensive show will include many examples of their work, along with works by Thomas Moran, John La Farge, Thomas Eakins, Childe Hassam, and Maurice Prendergast, and into the 20th century with Charles Demuth, John Marin, Charles Burchfield, and Edward Hopper. This is your last chance to catch this showstopping exhibit. — Thomas Hine
Through Sunday, Philadelphia Museum of Art, 2600 Benjamin Franklin Parkway. $19-$25, 215-763-8100, philamuseum.org.
CLASSICAL
This talented orchestra of young musicians, led by inspiring conductor Gary White, is to perform the wrap of its 20th-anniversary season. What a bill: Ralph Vaughan Williams' "Concerto Grosso" for strings, Gershwin's "An American in Paris," and a Mozart overture, with all 175 musicians and 200 singers collaborating in Tchaikovsky's explosive "1812 Overture." — TDN
4:30 p.m. Sunday, Verizon Hall at the Kimmel Center, Broad and Spruce Streets. $15, 215-893-1999, kimmelcenter.org.
This show has been cancelled due to weather.
For the season opener of the Mann Center for the Performing Arts, conductors Carlos Ágreda and Conner Gray Covington will lead the Curtis Institute ensemble in a free Mother's Day Weekend concert featuring "Variations on a POP Theme," a world premier by rising star TJ Cole, and Beethoven's "Coriolan Overture, Op. 62" performed with the Play On, Philly! Academy Orchestra. Also on the bill: Bernstein's "Overture to Candide" and Ravel's "Daphnis et Chloé Suite No. 2" performed with the Rock School of Dance Education, and Barber's "Adagio for Strings." — M.H.
7 p.m. Saturday, the Mann Center for the Performing Arts, 5201 Parkside Ave. Free, tickets required, 215-546-7900, www.manncenter.org.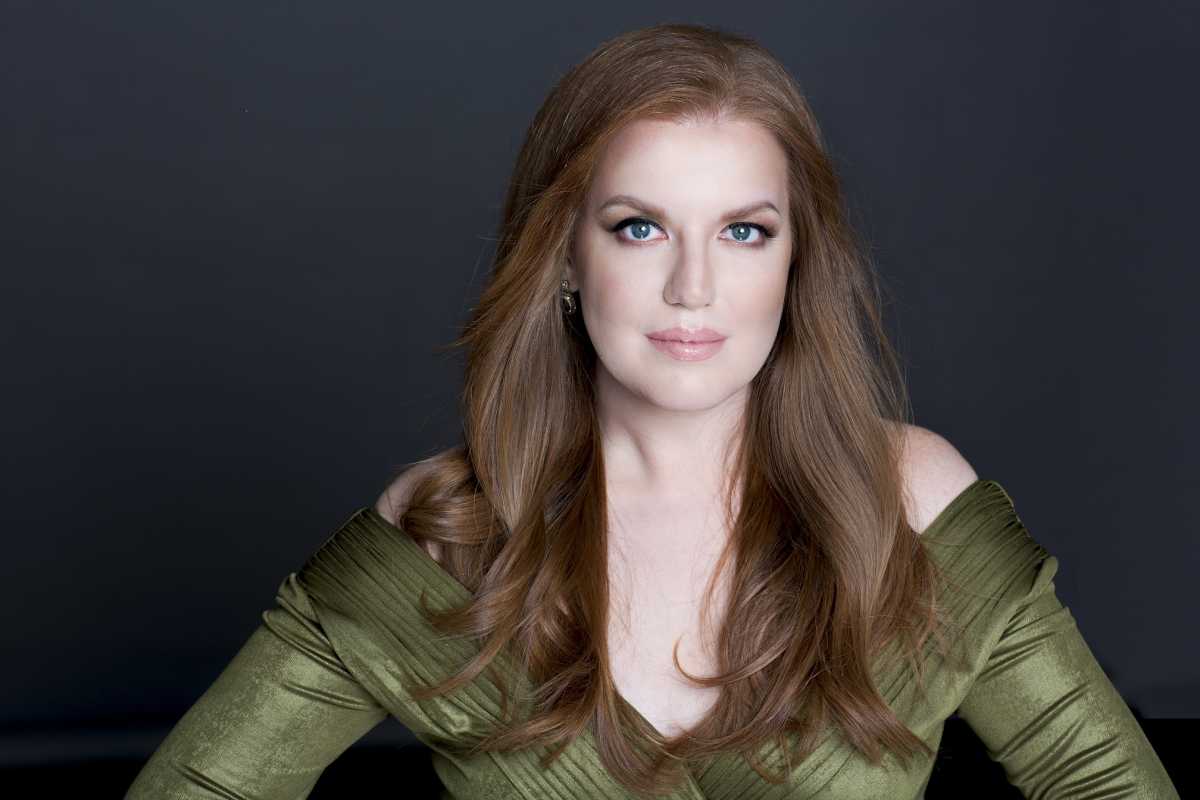 The lustrous mezzo is joined by Metropolitan Orchestra principals Rafael Figueroa, cello, and Nathan Hughes, oboe, along with pianist Ken Noda (the musical assistant to Met conductor James Levine) for a recital of vocal and instrumental works by Mendelssohn, Haydn, Brahms, Dutilleux, Debussy, Vaughan Williams, and Berlioz. — M.H.
3 p.m. Sunday, the American Philosophical Society, 427 Chestnut Street, $25; $10 students, 215-569-8080, www.pcmsconcerts.org.
MUSIC
Who is the only artist to ever have two different albums debut at No. 1 on the Billboard pop charts in consecutive weeks? Yes, it's Future, the rapper born Nayvadius Wilburn, who did it in February with his back to back releases FUTURE and HNDRXX. The Atlanta trap king played the Wells Fargo Center twice last year with his What a Time to Be Alive mixtape partner Drake and stomped off the stage complaining of sound problems at the 2016 Roots Picnic. This time around, he headlines Friday the Power 99 Nobody's Safe tour, with Migos, Torey Lanez, Kodak Black, Zoey Dollaz, Young Thug, and A$AP Ferg. It will be a surprise if Philly rapper Lil Uzi Vert doesn't turn up with his pals Migos, whose hit "Bad and Boujee" he was featured on. —Dan DeLuca
7 p.m. Friday, BB&T Pavilion, One Harbour Blvd., Camden. $39.50-$125, 856-365-1300, livenation.com.
Brooklyn's young Desiigner may be a woozy Future ripoff, but at the very least, he is an excellent Future ripoff, if his buoyant, imaginary friend "Panda" and his New English mixtape are any indication. This is a guy who buys his beats from producers via the internet (and cheap) and who surely quadrupled his investment when Kanye West (who sampled "Panda" for his Life of Pablo, then signed Desiigner to Weezy's GOOD Music imprint. Maybe he's more influenced by money men like Besos or Trump. — A.D. Amorosi
8 p.m. Friday, The Trocadero, 1003 Arch St. $23 and$25, thetroc.com.
On her new self-titled album, Tara Jane O'Neil embraces beauty and structure. It's full of gentle acoustic guitars, delicate vocals, and slow tempos. After playing in the '90s with Rodan, Retsin, and the Sonora Pine, these aren't new sounds for O'Neil's solo work, but lyrics, their poetry, and the tight song structures are. Her ninth solo album is less abstract and ambient, more forthright and accessible — and gorgeously captivating. She opens Sunday for the Brooklyn-based, Philly-bred Mirah at Boot & Saddle. O'Neil contributed to Mirah's (A)spera and Green Up Time, so expect some cross-band synergy. — Steve Klinge
8:30 p.m. Sunday, Boot & Saddle, 1131 S. Broad St. $12-$15. 267-639-4528, bootandsaddlephilly.com.
Andy Shauf is a songwriter from Regina, Saskatchewan, who played all instruments except the strings on The Party, the 2016 album that was his third overall, but first to gain widespread acclaim. Shauf is adept at a brand of orchestrated, light-on-its-feet pop that recalls 1970s songwriters like back-in-fashion Harry Nilsson, and The Party is a cleverly conceived set of songs about a variety of characters living inside their own heads at a house party. Be nice to Shauf: All of his equipment and merch was stolen last week in Atlanta. A GoFundMe page has been set up to help him replace it. — D.D.
With Julia Jacklin at 8:30 p.m. Tuesday at Union Transfer, 1026 Spring Garden St. $13-$15, 215-232-2100, utphilly.com.