FILM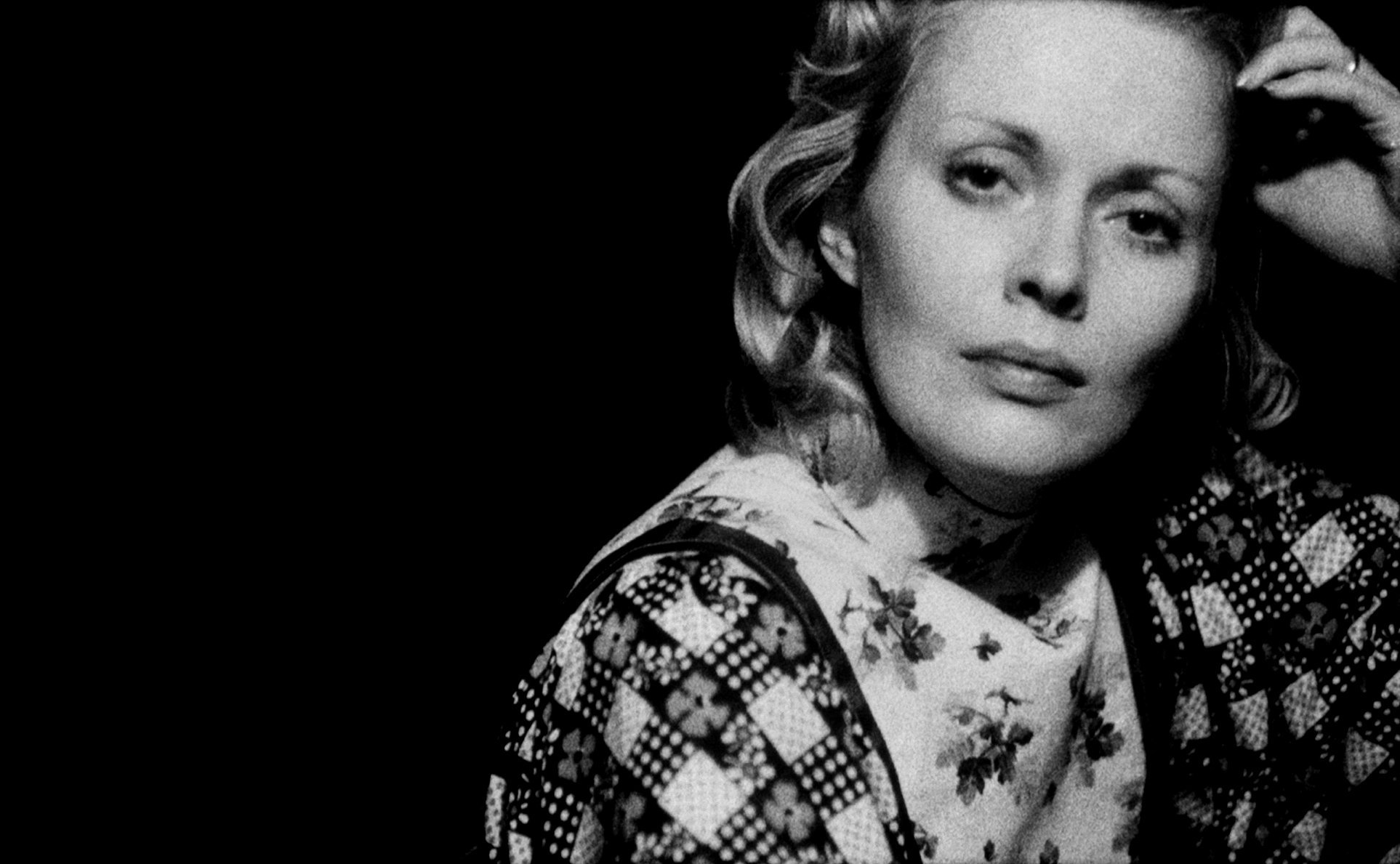 Of his category-defying 1974 movie, French director Philippe Garrel said, "The idea was to make a film out of the outtakes of a film that never existed in the first place." Not quite a documentary, the haunting, black-and-white silent film has cult stars Jean Seberg and Tina Aumont improvising scenes, the avant-garde singer Nico and actor Laurent Terzieff making enigmatic appearances, and no discernible plot. Ultimately, it's a portrait of the doomed Seberg at home in Paris, with her stardom long gone and the discovery of her corpse in the back of her Renault just a few years off. — Michael Harrington
7 p.m. Friday, International House, 3701 Chestnut St., $10; $8 students, 215-387-5125, ihousephilly.org
DANCE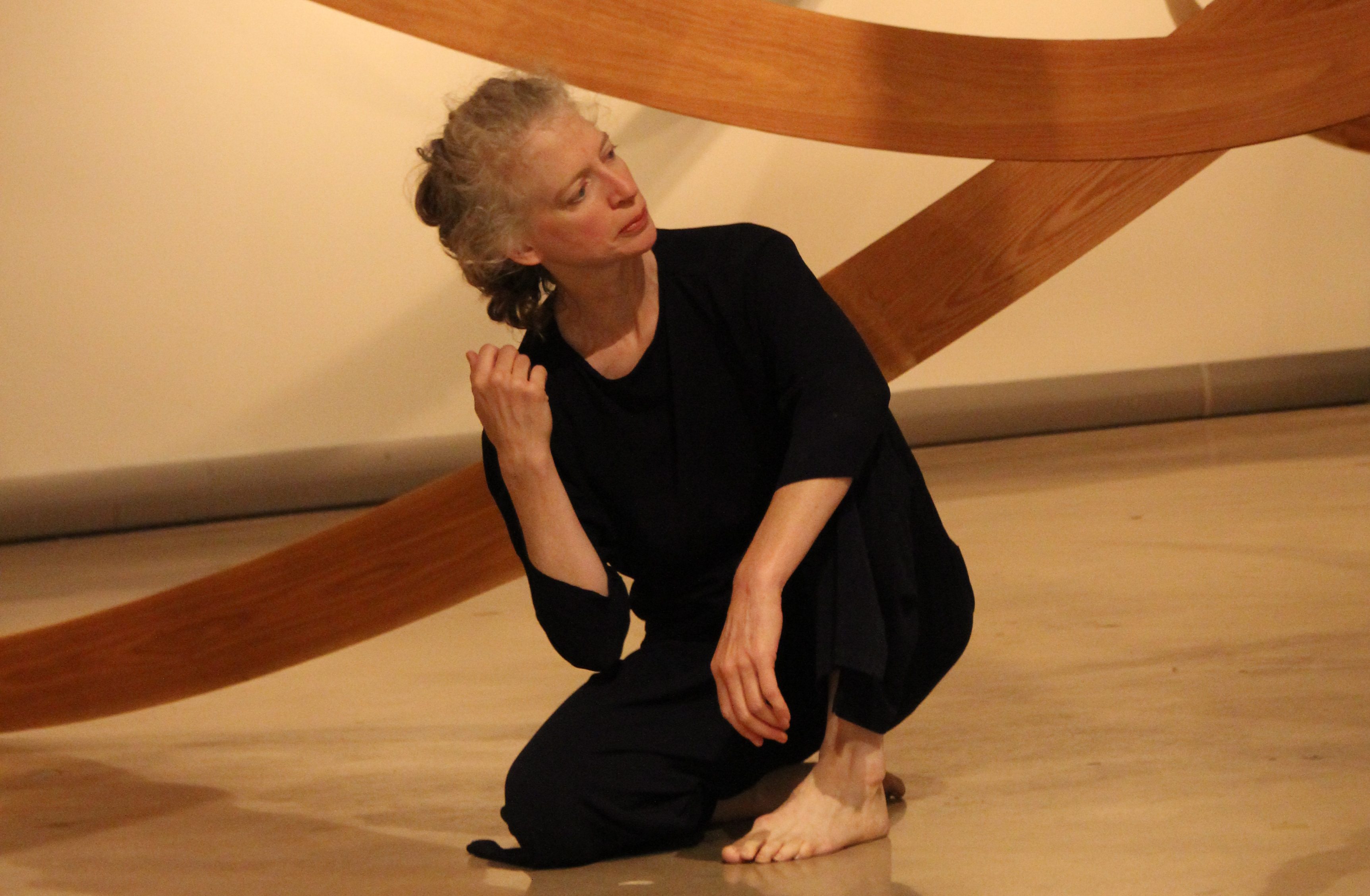 The choreographer's intrepid troupe, with violinist Diane Monroe, presents a program of site-specific duets based on portraits in the galleries of the Woodmere Art Museum. — M.H.
6 p.m. Saturday, Woodmere Art Museum, 9201 Germantown Ave., $22, 215-247-0476, www.woodmereartmuseum.org
STAGE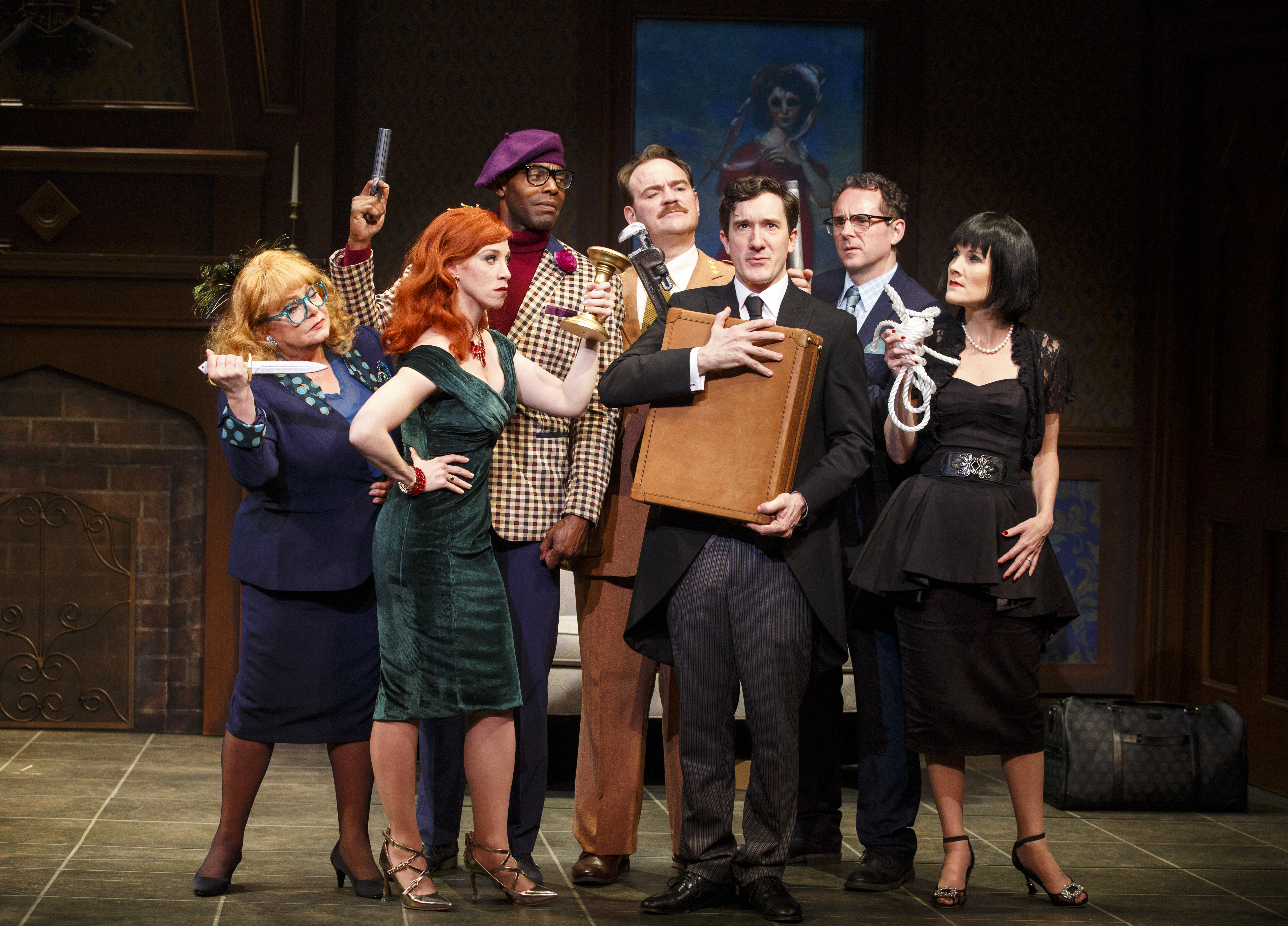 Whodunit? We always thought it was Professor Plum with a lead pipe in the billiard room (but we were often wrong — or Little Brother was cheating). This adaptation of the 1985 film based on the classic board game stars Sally Struthers as Mrs. Peacock, who, along with five other dinner guests, frantically (and comically) tries to unravel the mystery of who did in their host, Mr. Boddy, before one of them becomes the next victim. — M.H.
8 p.m. Friday, 2 and 8 p.m. Saturday, Bucks County Playhouse, 70 S. Main St., New Hope, $40 to $80, 215-862-2121, buckscountyplayhouse.org
KIDS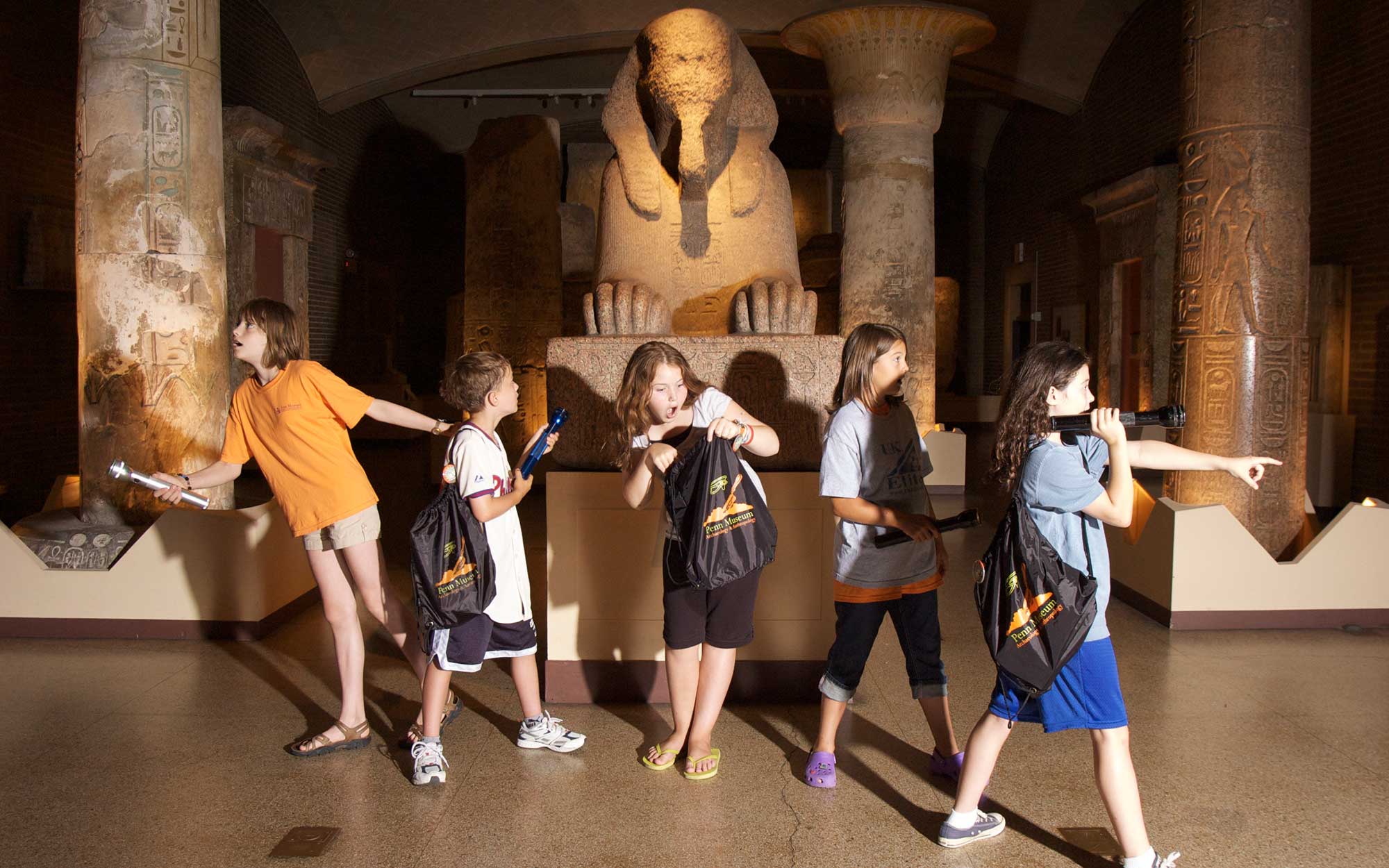 Don't forget to kiss mummy goodnight on this sleepover in the Penn Museum galleries. After a scavenger hunt, an evening expedition through the museum by flashlight, and arts and crafts activities, participants doze at the foot of the third largest granite sphinx in the world surrounded by the 3,200-year-old pillars from the great palace of the Pharaoh Merneptah, son of Ramesses II. In the morning, there's breakfast (and a souvenir patch that allows free museum admission for the remainder of the school year). Pack an evening repast, flashlight, a sleeping bag, pillow, and a mat (the gallery floor will be your bed, after all). No inflatable air mattresses or cots, sorry. One adult is required for every one to five children attending. All children must be accompanied by an adult chaperone (21 or older) at all times. This one is best for ages 6 to 12. Can't do it this time around? There's another sleepover on June 2. — M.H.
5 p.m. Friday & June 2 to 9 a.m. Saturday & June 3, Penn Museum, 3260 South St., $55 per person, reservations required, 215-898-2680, https://www.penn.museum
Antoine de Saint-Exupéry's tale of an aviator crashed in the Sahara who meets the title character, a stranded visitor from space who tells him stories of his life, is performed in a musical by Acting Without Boundaries, a company for actors with physical challenges. — M.H.
4 p.m. Sunday, Agnes Irwin School's West-Wike Theatre, Ithan Avenue and Conestoga Road, Rosemont, $10, 610-922-8240, www.actingwithoutboundaries.org
OPERETTA
The invaluable Concert Operetta Theater presents the English adaptation of Leo Fall's 1907 work, in which an American heiress in London (known colloquially at the time as a "dollar princess") falls in love with a young Englishman, while her oil tycoon father becomes enamored of a phony countess who's really a lion tamer (hey, it's operetta), and her cousin marries a nobleman, but on a purely platonic basis. — M.H.
4 p.m. Saturday and Sunday, Academy of Vocal Arts' Warden Theater, 1920 Spruce St., $30; $20 seniors; $10 students, 215-389-0648, concertot@aol.com
TREASURES
So you say you've been wondering whether that old ring, weathered tome, wobbly chair, or obscure painting might be the solution to your retirement worries? Here's your chance to find out. As a fund-raiser for Historic Germantown, specialists from the venerable Freeman's auction house will "valuate antique to contemporary works of fine art, silver, jewelry, rare books, decorative arts, and furniture." (Sorry, they won't be appraising any toys, dolls, coins, stamps, or guns.) Each registration for the event allows you to bring two items (for the bigger stuff, such as Aunt Agatha's armoire, a photograph will do). Up to two additional items can be perused for an additional $10 for each item. Participants will get a verbal auction estimate. — M.H.
1 to 4 p.m. Saturday, Friends Free Library, 5418 Germantown Ave., $25; reservations required, 215-844-1683, www.freedomsbackyard.com
EATS AND DRINKS
Crossing Vineyards hosts this inaugural fest that brings together drinks (think Conshohocken Brewing Company and Naked Brewing Company, as well as Crossing Vineyards' wines) and regional eats (check out O Wow Cow, Gerome's Sausage Company, and Luhv Vegan Bistro). The Just Us band and the Mango Men Duo provide the entertainment throughout the event. — Molly Eichel
Noon-6 p.m. Sunday, Crossing Vineyards, 1853 Wrightstown Rd., Newtown, Pa., $20, www.crossingvineyards.com
Eat yourself silly this Sunday as the Burger Brawl expands to include a Cutthroat Cocktail contest, a Taco Takedown, and a King of the Wing contest. Look out for some of Philly's major food-scene players participating in each contest. Our own Michael Klein will act as one of the many venerable judges who has the arduous task of eating delicious things all day long. Join him in solidarity, won't you? — M.E.
3 p.m. (2 p.m. VIP) Sunday, XFINITY Live!, 1100 Pattison Ave., $45 ($55 at the door); $100 ($115 at the door), www.phillyburgerbrawl.com
TOUR
Explore six Chestnut Hill homes of diverse architectural styles and eras of construction from the mid-1800s to the late 1960s, in a self-guided tour designed to reveal the ways that traditional and contemporary design can coexist in a historic community. At each house, you can talk not only to the homeowners, but also the architects, designers, and contractors undertaking adapting the spaces. — M.H.
1 to 5 p.m. Sunday, check-in at the Church of St Martin-in-the-Fields, 8000 St. Martins Lane, $40 per person, http://chconservancy.org/great-houses
FESTIVAL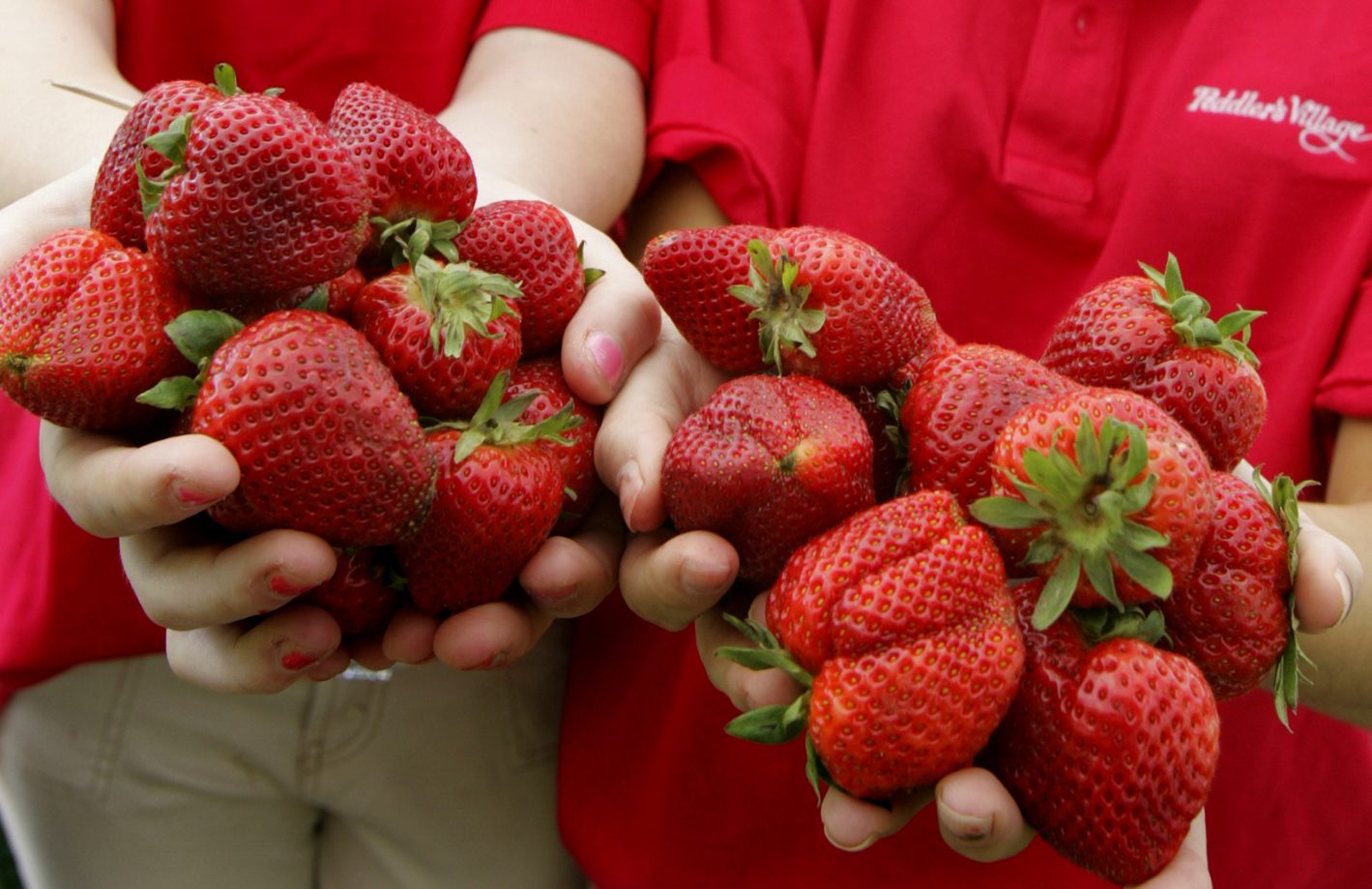 It's a strawberry takeover this weekend, as Peddler's Village goes nuts for the fruit. Local vendors will sell their own strawberry confections, while you can bring home treats like strawberry butters, salsas, and the new-to-you Strawberry Shortcake Doughnuts. The kids can work off their strawberry sugar high at the Strawberry Fields Fun area, complete with crafts, sand art, and more. An artisan area will sell crafts and gifts of all kinds. — M.E.
10 a.m.-6 p.m. Saturday & Sunday, Peddler's Village, 2400 Street Rd., New Hope, 215-794-4000, www.peddlersvillage.com
Head to adorable Narberth where bands will take to the streets and artists will set up shop. Check out everything from hula hoops to artwork to jewelry, while you stroll along Haverford Avenue. The summer iteration happens July 9, while the fall fest is Sept. 17. — M.E.
2-7 p.m. Sunday, Haverford and Forrest Avenues, Narberth, Pa., http://narberthfestival.com/
MUSIC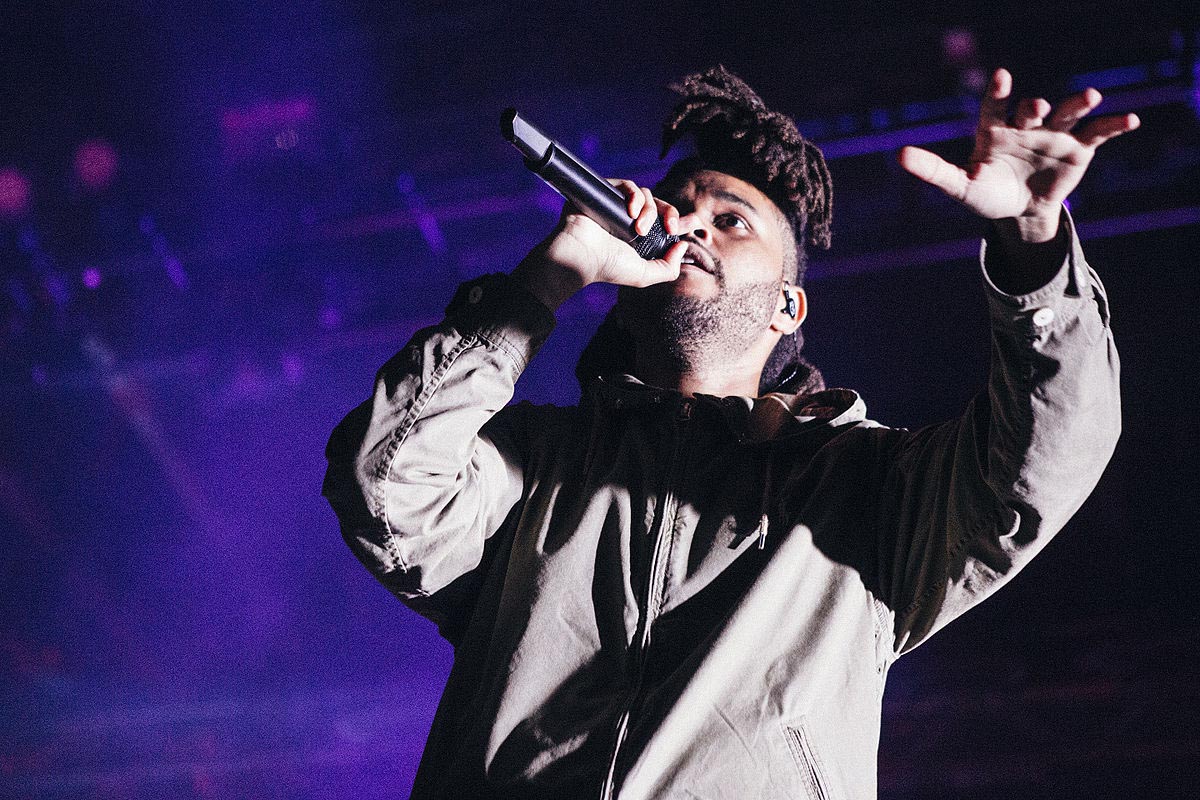 Ever since his first swift salvo of murky material – 2011's Trilogy compilation – The Weeknd has gone from lower-case, avant-garde soul to the glossier, platinum robo-hop of Beauty Behind the Madness, 2016's future funk Starboy, and a handful of deeply impassioned but cool supporting vocals for Lana Del Rey, Beyonce, and Future. What we are to gather about the singer and his compositional largesse is that The Weeknd has found the R&B hop mainstream without selling out to main street sensibilities, maintaining as he has a peculiar and particular weirdness. Good on him. — A.D. Amorosi
7:30 p.m. Friday, Boardwalk Hall, 2301 Boardwalk, Atlantic City, N.J. $69-$325, boardwalkhall.com
The country superstar tours behind Love and War, his 12th album, featuring the likes of Timbaland, John Fogerty, Bill Anderson, and Mick Jagger. Love and War is being billed as "country's first visual album," a la Beyonce, with a video accompanying each song on the 16-track album. — M.E.
With Dustin Lynch, Chase Bryant, and Lindsay Ell, 7 p.m. Friday, BB&T Pavilion, 1 Harbour Blvd., Camden, N.J., $25-$54.75, livenation.com
When her first album, 2008's Alas, I Cannot Swim, came out, Laura Marling had just turned 18. Then, she was a preternaturally mature folk singer and guitarist, more serious and self-aware than her pals in Mumford & Sons. Six albums later, on this year's Semper Femina, Marling has chosen to direct her thoughtful gaze at women and their roles as muses. It's a wise, gently orchestrated album, full of sharp insights and beauty. While Marling can be a commanding presence with just an acoustic guitar, she will bring a six-piece backing band to the TLA Friday night. —Steve Klinge
9 p.m. Friday, Theatre of Living Arts, 334 South St., $25. 215-922-1011, tlaphilly.com
One of the leading lights of the Los Angeles psychedelic rock scene known as the Paisley Underground, the Dream Syndicate recorded four albums in the 1980s, the most revered of which is the Velvet Underground-influenced Days Of Wine and Roses from 1982. Leader Steve Wynn has gone on to a highly productive indie rock career, with the Miracle 3, the Baseball Project, and a host of others. He reformed the Dream Syndicate in 2012, and the band has its first new album in 29 years coming out on Anti- in September. Even better, the only dates on their schedule before heading to Europe in June are a trio in this neck of the woods: a tour opener at Harrisburg's Stage on Herr on Thursday, a Friday night show at the World Cafe Live for the sold-out Non-Commvention, and a Saturday night repeat performance at the World Cafe Live. — Dan DeLuca
With Chris Forsyth & the Solar Motel Band, Saturday, 8 p.m., World Cafe Live, 3025 Walnut St., $20-$25, 215-222-1400, worldcafelive.com
The line-up for WMMR's summer starting concert includes vets like Godsmack, Live, and Bush, as well as relative newbies like The Pretty Reckless and The Struts (Zakk Sabbath, Rival Sons, Dinosaur Pile-Up, and Stolen Rhodes round out the bill). — M.E.
12 p.m. Saturday, BB&T Pavilion, 1 Harbour Blvd., Camden, N.J., $25-$115, livenation.com
This sci-fi jazz band kicks off the oh-so-free 40th Street Summer Series, giving you an excellent reason to listen to some musical legends while enjoying the nice weather. Look out for more concerts, dance, and theater performances as the summer continues. — M.E.
With RU Bhangra, 6 p.m. Saturday, 40th and Walnut streets, free, http://www.universitycity.org