This weekend, kids are king. The Franklin Institute rolls out Robot Revolution, where young'uns can interact with cutting edge technology (did you see the robot who does parkour? There's a robot that does parkour). Got even smaller fries at home? The Please Touch Museum welcomes the Adventures of Mr. Potato Head, an exhibit that focuses on the beloved spud. But our intrepid reporter says this exhibit is pretty cool for adults too.
There are are also fun things for those who have eschewed their Mr. Potato Heads for a beer stein. It's a major Oktoberfest weekend, with a bunch of hops-and-ale related events going on in the area. If beer isn't your thing, head to the renewed N2N Festival, featuring a free concert by Grammy and Oscar-winning rapper Common.
CLASSICAL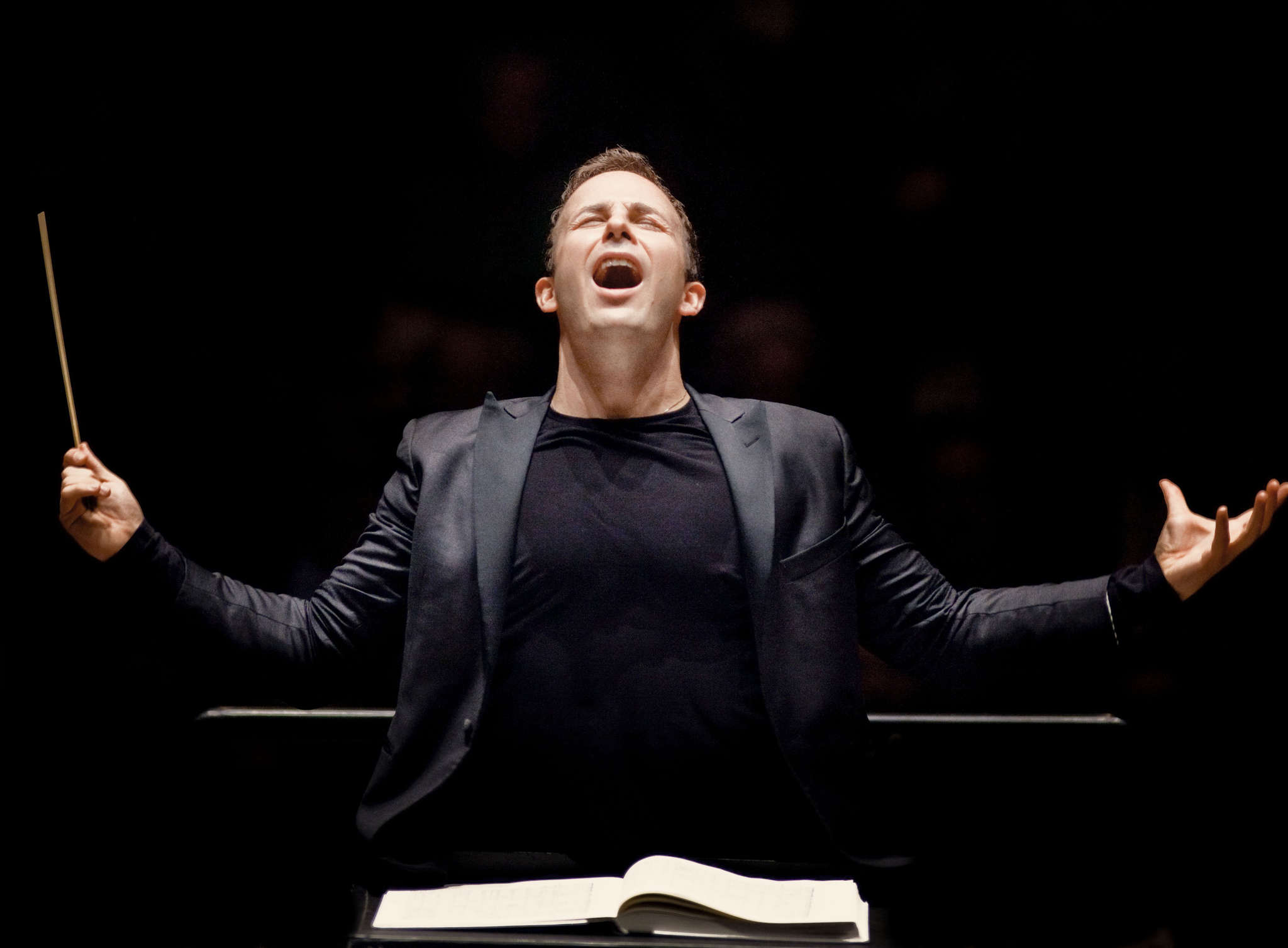 8 p.m. Friday and Saturday at the Kimmel Center's Verizon Hall, Broad and Spruce Streets. $34 to $143. 215-893-1999.
Because no one would buy a ticket to see labor negotiations (trust us, we've seen our share), the Fabulous Philadelphians and their management will now return to their regularly scheduled programs. So, Yannick Nézet-Séguin will conduct two works by Berlioz - the "Le Corsaire" Overture and Symphonie fantastique - plus Saint-Saens' Cello Concerto No. 1, with the soloist, Stéphane Tétreault, performing on a Stradivarius once owned by Paganini. And everybody's happy. - Michael Harrington
7:30 p.m. Saturday and 3 p.m. Sunday at Philadelphia Episcopal Church, 23 S. 38th St. $29 to $49.
The acclaimed Renaissance wind band plays music from 17th-century Spain, with the program's taking its cues from the musical attributions in Cervantes' Don Quixote. Among the offerings: Luis de Briçeño's "Al villano se le dan," Pedro Ruimonte's "De la piel de sus ovejas," and (our favorite) a dialogue between Don Quixote's horse Rocinante and El Cid's steed Babieca. - M.H.
KIDS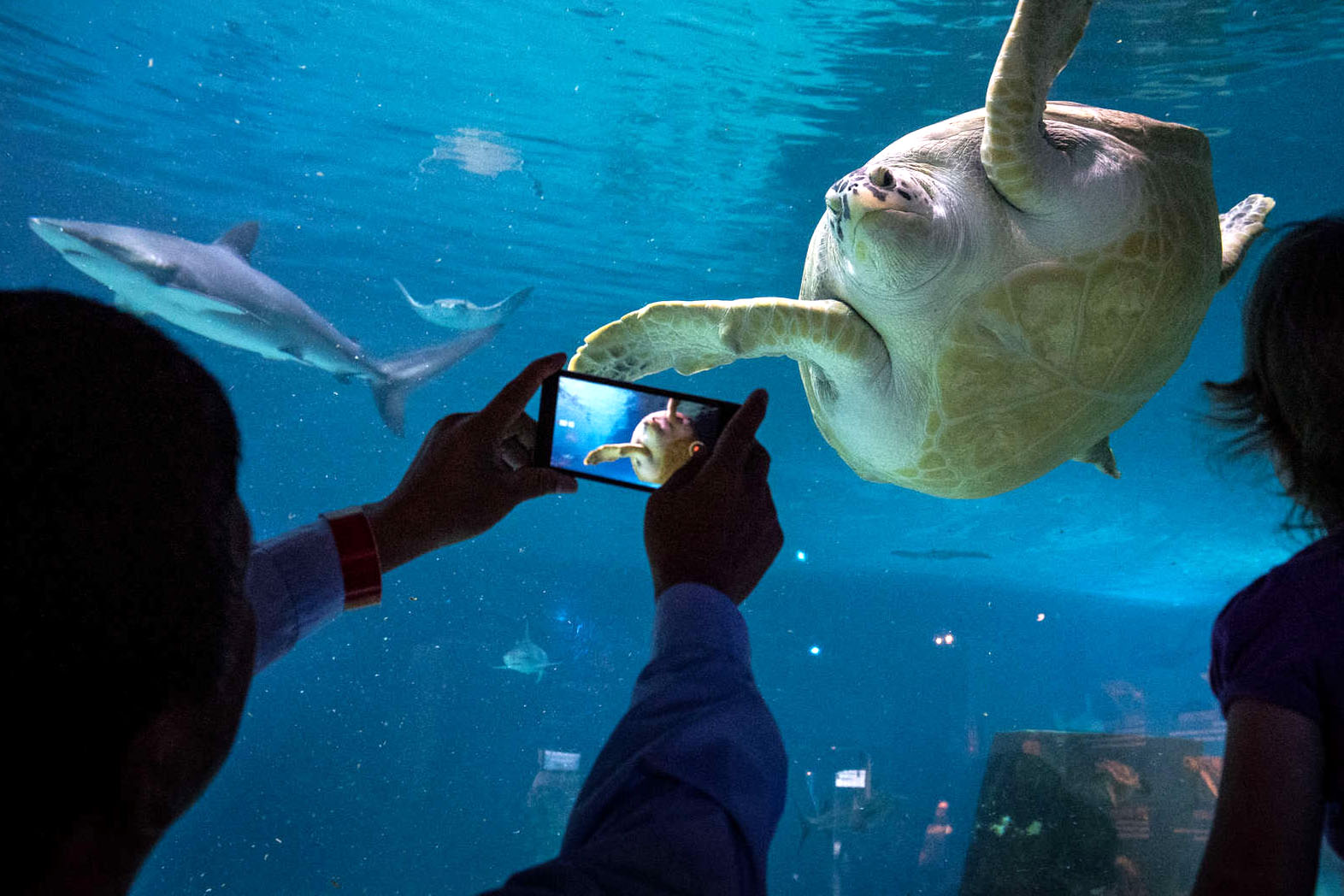 10 a.m. to 5 p.m. Friday through Sunday at Adventure Aquarium, 1 Riverside Drive, Camden. $26.95; $19.95 ages 2 to 12. 856-365-3300.
The venerable, stately, hard-shell giants of the sea remain endangered, something we should all be aware of. The Adventure Aquarium's second annual event is bittersweet, since it's also the going-away party for Koopa, a rehab-and-release loggerhead hatchling returning to the Atlantic later this month. Along with the party, there will be lessons on the nutritional diets and habits of the aquarium's resident sea turtles, crafts and activities, and discounted turtle souvenirs (with proceeds going to the Sea Turtle Conservancy). - M.H.
10 a.m. to noon Saturday at the Hacktory, 3645 Lancaster Ave. $15. 215-650-7295.
Buy kids a toy, and they'll be happy. But teach them to make a light-up beetle, and they'll have a life skill (and be happy). This workshop at the Hacktory (a space for creative, and sometimes inelegant, play with technology) is for all ages (hey, adults like toys, too). The projects take about an hour and the soldering gun is provided, but young makers 12 and under should be accompanied by a grown-up. - M.H.
FILM
Philadelphia Unnamed Film Festival
6 to 10 p.m. Friday, 4 to 10 p.m. Saturday at the Adobe Cafe, 1919 E. Passyunk Ave. $25 all-access pass; $8 individual films.
Among the highlights of this collection of independent horror flicks: Kate Shenton's Egomaniac, in which a director trying to make zombie-horror romantic-comedy is driven slowly mad by suggestions such as putting a talking dog in her movie (6 p.m. Friday); Bobbin Ramsey's Dead Body, in which a high-school party game goes terribly wrong (8 p.m. Friday); "International Oddities Shorts," including Curtis Jaeger's kaiju giant monster psycho-thriller Mind City Terror (4 p.m. Saturday), and Kurando Mitsuke's Karate Kill, in which a martial arts master cuts a swath though L.A. looking for his missing sister (10 p.m. Saturday). -M.H.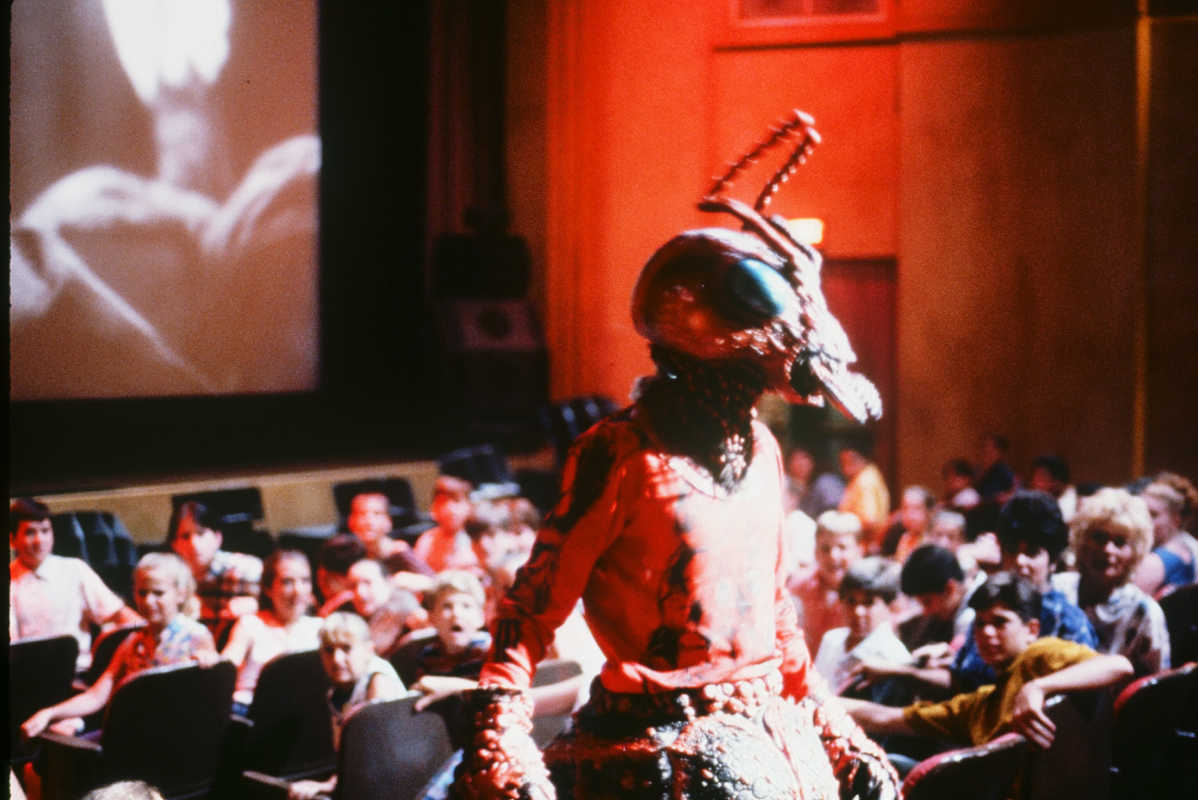 2 p.m. Saturday at the Colonial Theatre, 227 Bridge St., Phoenixville. $9; $7 seniors and students. 610-917-0223.
Joe Dante's sly 1993 comedy is a look back at horror real (the 1962 Cuban Missile Crisis) and imagined (low-budget, rubber-monster movies). Set in Key West at a time when it looked like nukes would start flying any moment from 90 miles away, it's the story of a schlock filmmaker who brings his latest, Mant ("Half man! Half ant!") to town, seeing the anxious atmosphere as perfect for his "Atomo-Vision" epic. - M.H.
The Deep Blue Sea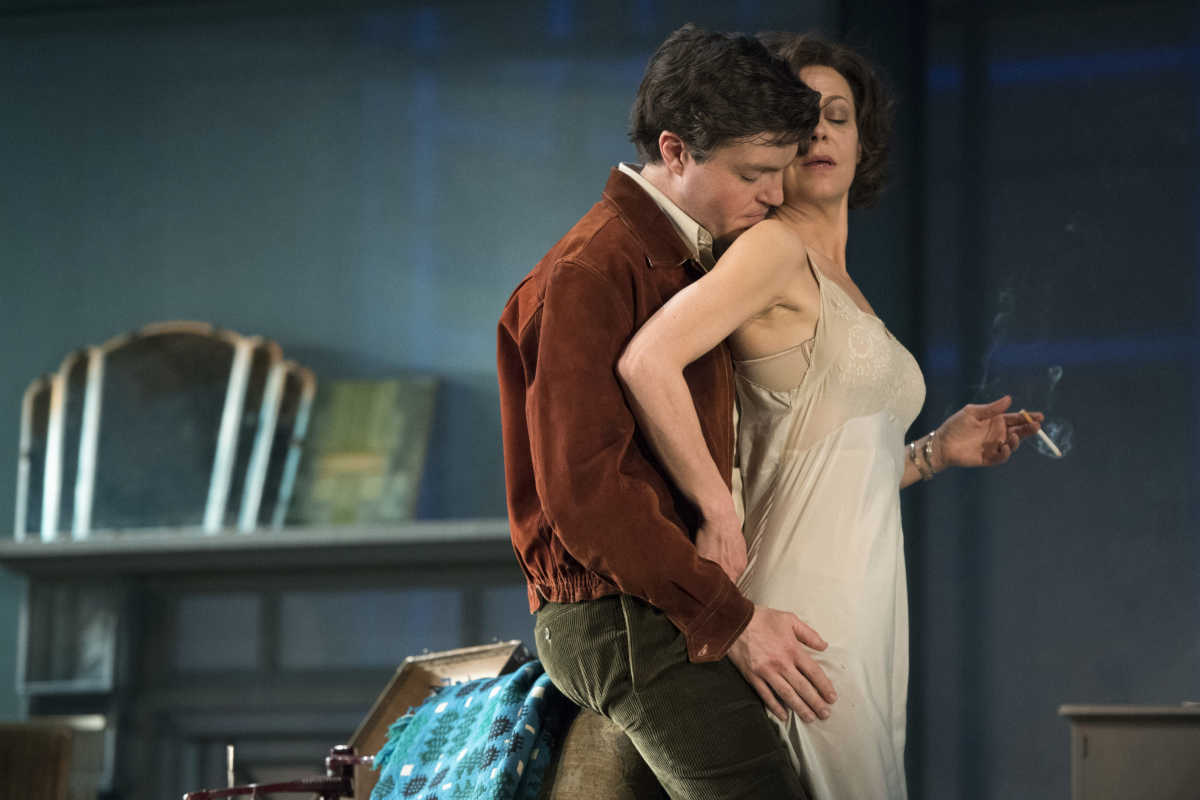 1 p.m. Sunday at the Bryn Mawr Film Institute, 824 W. Lancaster Ave., Bryn Mawr. $20; $10 students. 610-527-9898.
Terence Rattigan's 1952 semiautobiographical drama starts with a woman's suicide attempt, then flashes back to show how a tempestuous affair with an alcoholic pilot led to the breakup of her marriage to a judge and her banishment to society's margins. The National Theatre's production stars Helen McCrory and Tom Burke. - M.H.
BALLET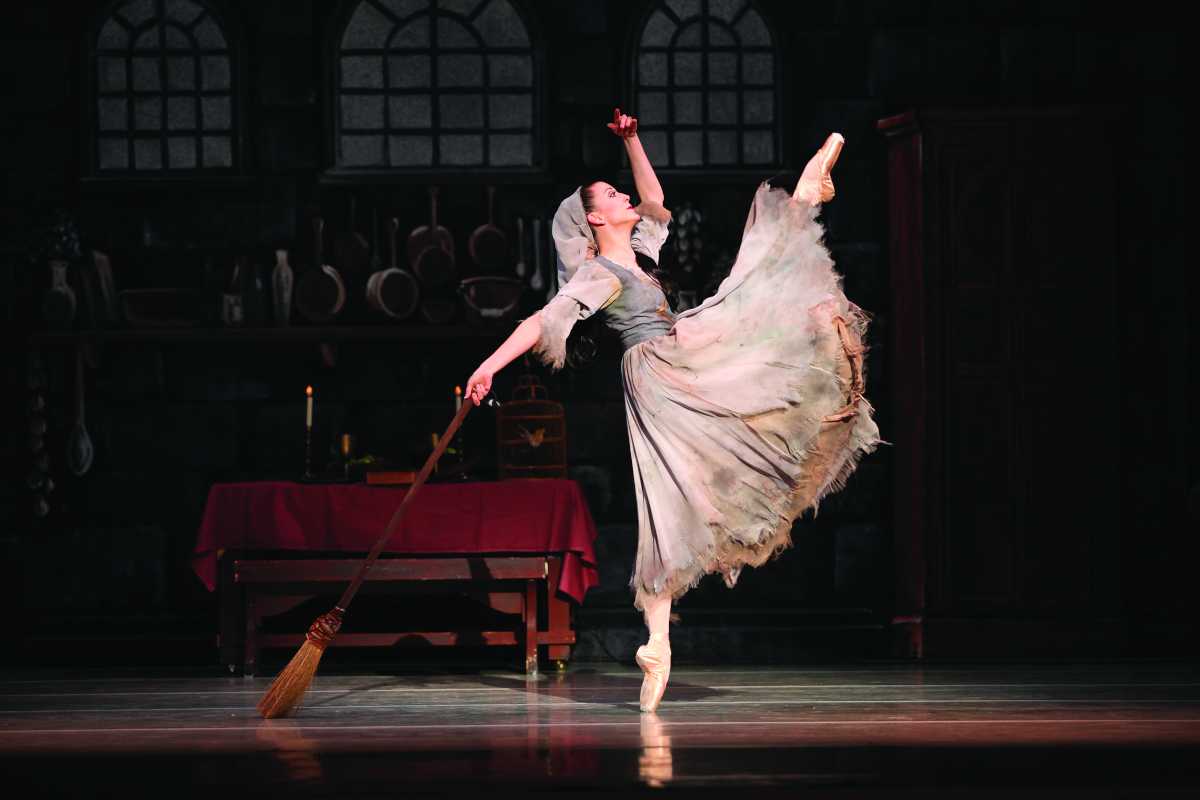 Through Oct. 23, Academy of Music, Broad and Locust Streets, $35-$135, 215-893-1999.
Pennsylvania Ballet kicks off its season with Ben Stevenson's classic setting of the timeless tale. Prokofiev intended his exquisite music to make Cinderella into a real character instead of a cartoon, and this sumptuous production grips us from the downbeat. - Tom Di Nardo
FESTIVALS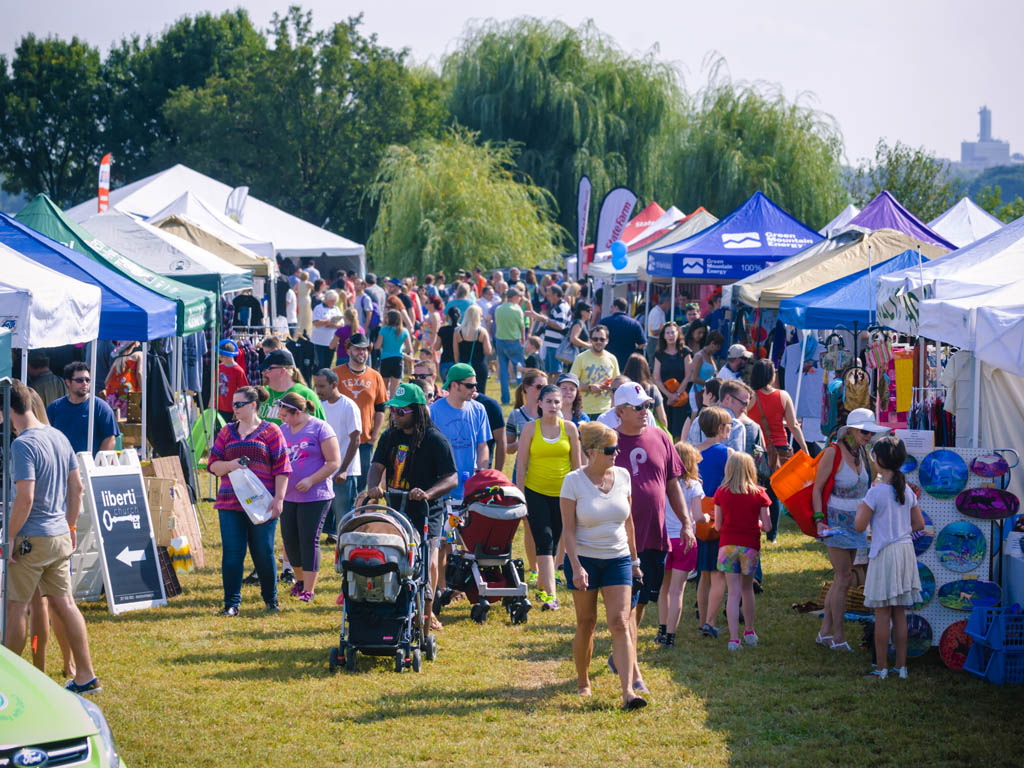 Noon-6 p.m. Saturday, Penn Treaty Park, 1301 N Beach St., 267-702-4690.
The Fishtown-focused fest returns for its ninth year with food, beer, and bands. Fitness buffs can start out with a 5K and try out the rock wall, while the kids can get their jump on at the moonbounce. Jam out to the WXPN-curated acts including Creepoid, Amanda X, Creem Circus, Ben Arnold, Deb Callahan, and TJ Kong and the Atomic Bomb. Don't forget to grab a brew at the beer garden. - Molly Eichel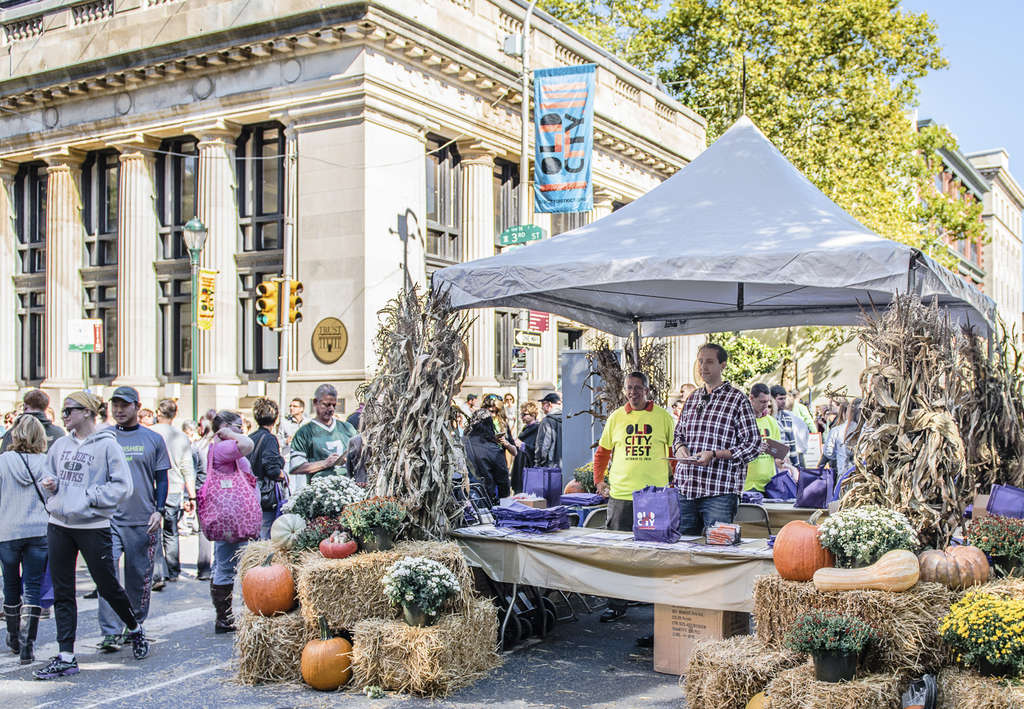 11 a.m.-6 p.m. Sunday, Third and Arch Streets. Free.
About 20,000 people showed up last year for this celebration of the Old City 'hood. Expect DJs spinning tunes, dancers from the Almanac Dance Circus Theatre, a fashion show, a family fun zone, and bites from neighborhood eateries like Franklin Fountain and High Street on Market. - M.E.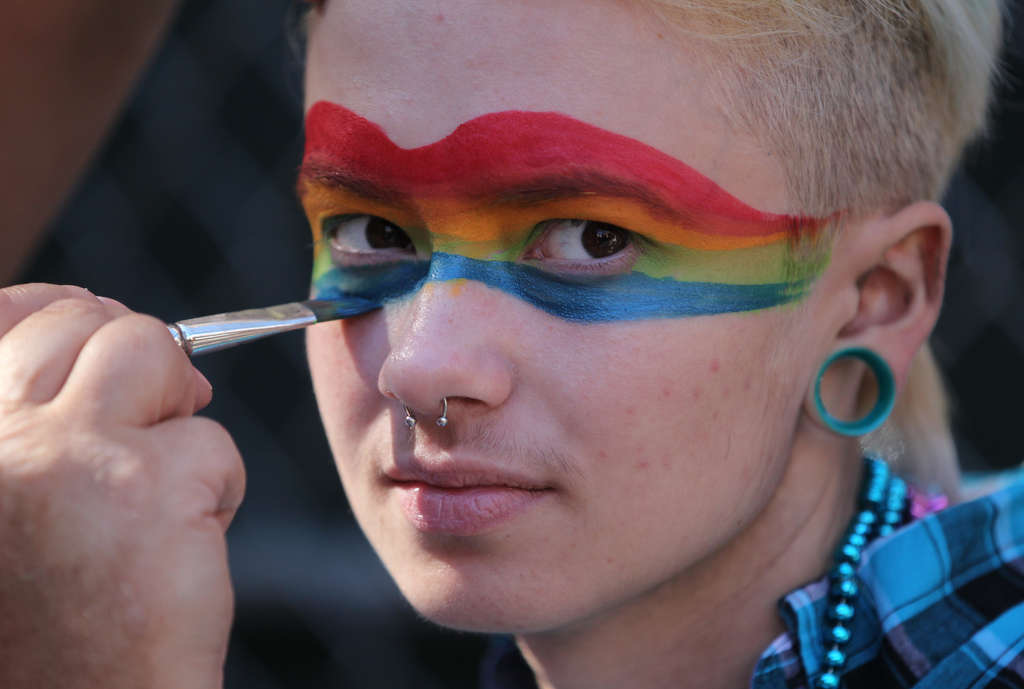 Noon-6 p.m. Sunday, 12th and 13th Streets between Walnut and Spruce, 215-875-9288.
Right in the center of Philly's Gayborhood is the largest National Coming Out Day event in the world. The 12-block party promises drag shows, curated bar crawls, live music, dance parties, and other colorful entertainment. - Grace Dickinson
OKTOBERFEST
23rd Street Armory Oktoberfest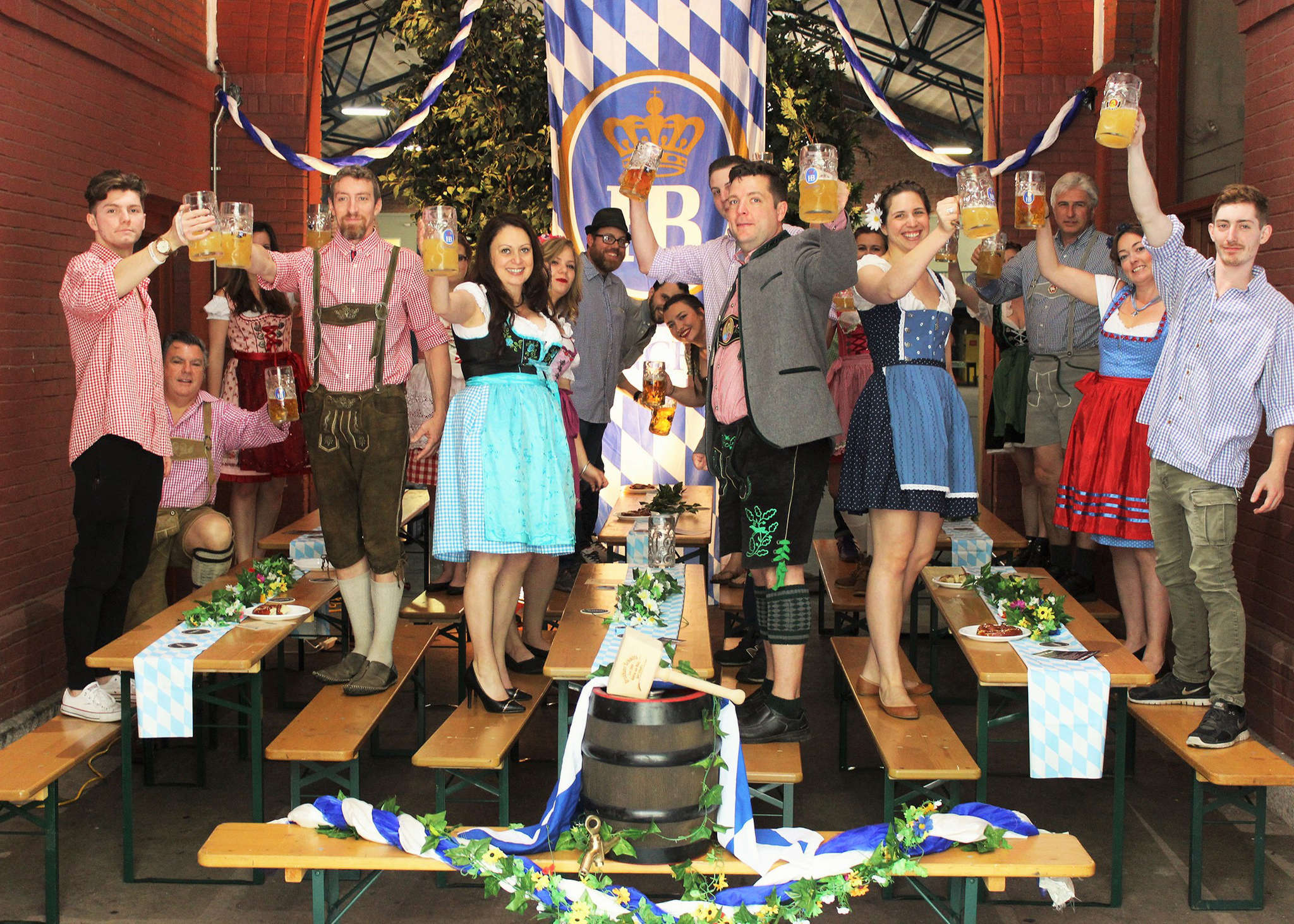 7-11 p.m. Friday; 1-5 p.m. & 7-11 p.m. Saturday; noon-4 p.m. & 6-10 p.m. Sunday, 23rd Street Armory, 22 S. 23rd St., $45-$65.
For three days in October, the 23rd Street Armory will undergo a total Bavarian transformation for the first Armory Oktoberfest - an event that its organizers have called the largest Oktoberfest celebration in the area. Blue-and-white canvas tenting will take over the building for a day of German food, entertainment, and beer from the Munich-based Oktoberfest mainstay Hofbräuhaus. - Nick Vadala
King of Prussia Beerfest Royale
Noon-3:30 p.m. & 6-9:30 p.m. Saturday, King of Prussia Mall, 160 N. Gulph Road, King of Prussia, $15-$75.
More than 100 brews from more than 50 brewers around the world head to the parking lot of the King of Prussia Mall. If you get all beered out, have no fear: Two live entertainment stages, a cigar lounge, and plenty of food will be on hand to help give you a little break. - N.V.
3-7 p.m. Saturday, Xfinity Live! 1100 Pattison Ave., $20-$60.
Xfinity Live ushers in the season with Oktoberfest Live!, one of its four seasonal beer-focused fests. Food trucks, live music, contests, and games will keep guests occupied as they work their way through unlimited samplings of more than 200 beers. VIP ticketholders will get access to multiple VIP areas, as well as additional beers. - N.V.
BIRTHDAY BASH
1-4 p.m. Saturday, Wells Fargo Center, 3601 S. Broad St. Free with tickets, 215-336-3600, .
The Wells Fargo Center marked two decades in August, and Comcast Spectacor is celebrating this month with a free, open house birthday party that will give fans the chance to take shots at half court. Or half ice, depending on your sports preferences. The party will feature celebrity appearances, games, and party favors, in addition to close-up looks at the arena's commemorative championship banners, penalty box, and locker rooms. - N.V.
MUSIC
9 p.m. Friday, Everybody Hits, 529 W. Girard Ave., $12, 215-769-7500, R5Productions.com.
Philadelphia songwriter Michelle Zauner - a.k.a. Japanese Breakfast - delivered a record of startling beauty and depth with this spring's Psychopomp, her full-length debut solo. Zauner, who previously played guitar and sang in the indie-pop band Little Big League, headlines a heady Philly triple bill with Mercury Girls and Swanning. - Dan DeLuca
8 p.m. Friday, Electric Factory, 421 N. Seventh St., $35 advance, $40 day of show, $95 VIP, 215-627-1332.
Rae Sremmurd, backward for Ear Drummers, are the Tupelo, Miss., brothers Khalif "Swae Lee" and Aaquil "Slim Jimmy" Brown, who make party hip-hop that's more fun than a tote bag of joy buzzers - noisier, too, on their recent SremmLife 2. A sturdy handful of fellow Southern rappers (Eearz, Lil Yachty, BoBo Swae, Impxct) open, so get there early. - A.D. Amorosi
Project Pabst Citywide Festival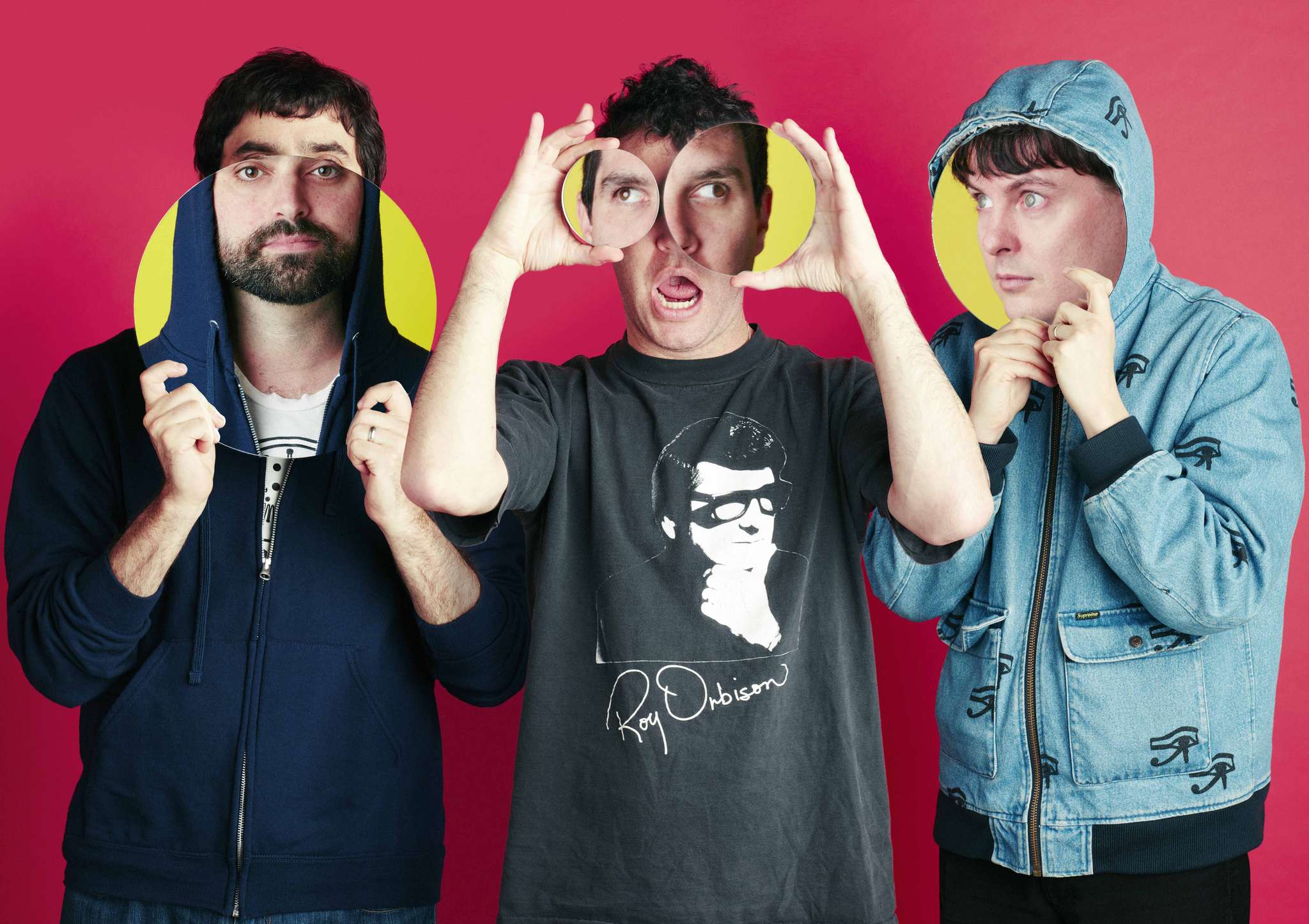 1:30 p.m. Saturday, Electric Factory parking lot, 421 N. Seventh St., $55 combo, 215-627-1332.
Outdoor-concert season is bleeding into leather-jacket season, and this event serves up a mightily impressive open-air all-day bill. The smart lineup includes indie electronic trio Animal Collective; prolific Ohio rockers Guided By Voices; New Orleans party-starters Rebirth Brass Band; Providence, R.I., rockers Downtown Boys; and Philadelphia scene leaders Beach Slang and Hop Along. After-party inside Electric Factory features Son Little and Vulfpeck. - D.D.
8:30 p.m. Sunday, Union Transfer, 1026 Spring Garden St., $20-$22, 215-232-2100.
Warpaint mines a relatively narrow range of dark, trippy post-punk funk, at turns hypnotic and startling. On Heads Up, the L.A. quartet's third album, the stylistic distance from the spooky trip-hop opener "Whiteout" to the assertive, funky single "New Song" to the soft-spoken acoustic closer "Today Dear" is incremental but powerful. This is a band whose restraint masks a seething energy. Live, the dream-pop guitars and dublike rhythms should be even more striking. - Steve Klinge
8 p.m. Tuesday, World Cafe Live, 500 N. Market St., Wilmington, $30 & $50, 302-994-1400.
8 p.m. Oct. 18, TLA, 334 South St., $30-$40, 215-922-1011.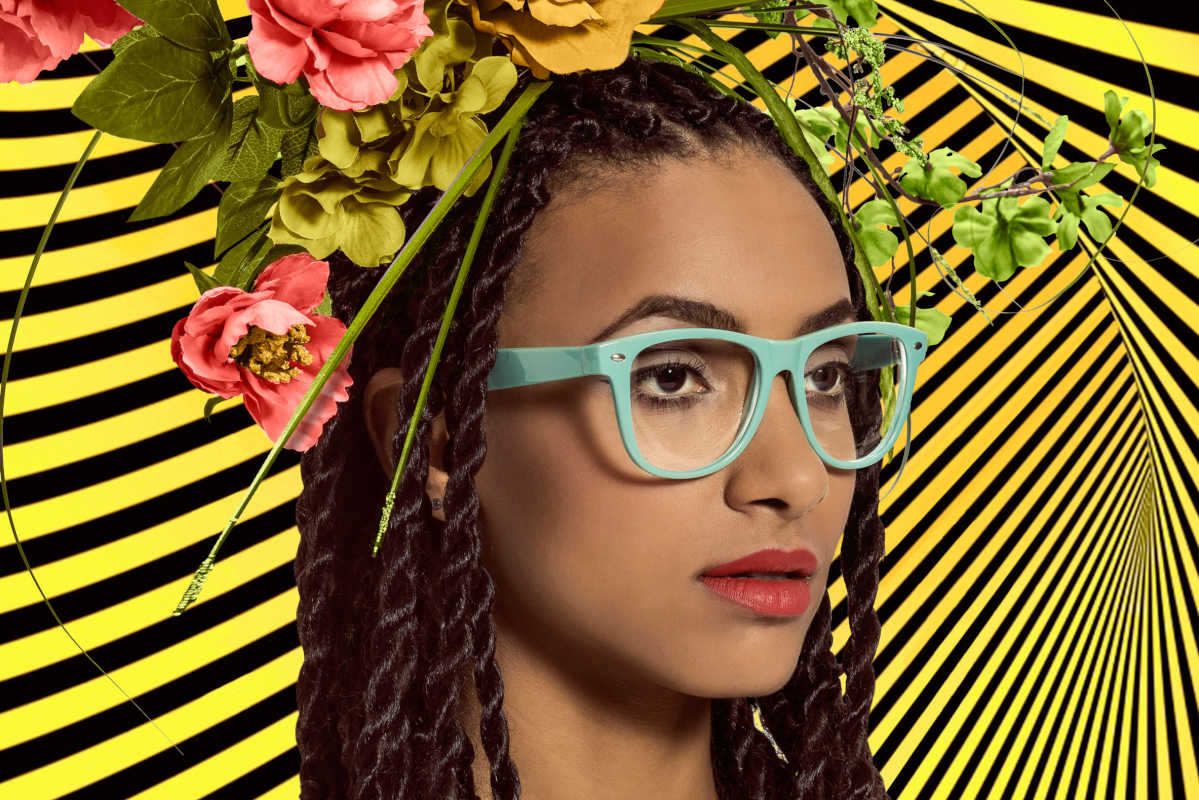 We lost David Bowie and Prince this year, but their legacies were well-represented in Emily's D+Evolution. Bassist/vocalist Esperanza Spalding veered intriguingly off the jazz course to craft this art-soul project. In line with those two lost icons, the album features Spalding inhabiting an alternate persona and playing richly layered, off-kilter pop songs. She'll bring her theatrical live adaptation to the area twice this month. - Shaun Brady