FESTIVALS
Philly Caribbean Festival
The Caribbean festival brings together traditions from 14 islands for a day of music, dance, food, and skits from the West Indies. The celebration of island culture, going on its 31st year, features vendors carrying Caribbean clothes, jewelry, crafts, and food as well as activities and dancing for children. If you're missing the islands or have never been, this is a high-spirited event fun for people of all ages. Proceeds go toward charitable undertakings in the Caribbean and Caribbean American communities. — Thea Applebaum Licht
Noon to 8 p.m. Sunday, the Great Plaza, Penn's Landing, Columbus Boulevard and Chestunut Street. Free. 215-879-9352, phillycaribbeanfestival.com.
Collingswood's Night Market
Stick around after the yearly Collingswood Craft and Fine Arts Festival for a nighttime party just across the Benjamin Franklin Bridge. After the daytime festival comes to a close, restaurants will open their doors to offer specials and open-air seating while local vendors and artists line the streets. Bring your own seat to an outdoor movie or mini-concert at the base of the Irvin Avenue Clock or do some dancing. — T.A.L.
5 p.m. Saturday, Haddon Avenue, Collingswood. Free. 856-854-0720, collingswood.com/node/11362.
YUM
John DeBella's Tomato Fest
As the story goes, WMGK DJ John DeBella was driving down the Black Horse Pike on his way to the Shore, passing stands selling delicious Garden State tomatoes, when he wondered: Why isn't there a celebration of this Jersey treat? When you have the power, you can make it happen. This event features a variety of tomato-based activities, including a contest for the biggest garden tomato, bobbing for tomatoes, Cooper House Restaurant's Bloody Mary Bar (and beer garden), produce and tomato-themed food from vendors, plus classic rock and classic cars. The South Jersey Food Bank will offer attendees the chance to donate fresh produce and canned goods to help the less fortunate in the community, with all donors getting a chance to splash a member of The John DeBella Show in the dunk tank (not DeBella himself, though). — Michael Harrington
11 a.m. to 2 p.m. Saturday, Cooper River Park, 300 North Park Dr., Pennsauken. Free. wmgk.com
KIDS
'Winter' ends
Sure, it's August, but the Philadelphia Zoo's celebration of the frozen world is just about over. You have just a few days to learn about the connection between animals and the cold, make snow angels, throw a snowball in a Snow Zone, and tube down a 120-foot-long, 20-foot-high snow-covered slope. There's even a Polar Bear Pavilion for the tots. It's cool, but it ends this weekend and then we'll have to wait for December to enjoy the ice and snow (we know, you can hardly wait). — M.H.
9:30 a.m. to 5 p.m. Friday through Sunday. Philadelphia Zoo, 3400 W. Girard Ave. $8 (not including zoo admission). 215-243-1100, philadelphiazoo.org
Kidchella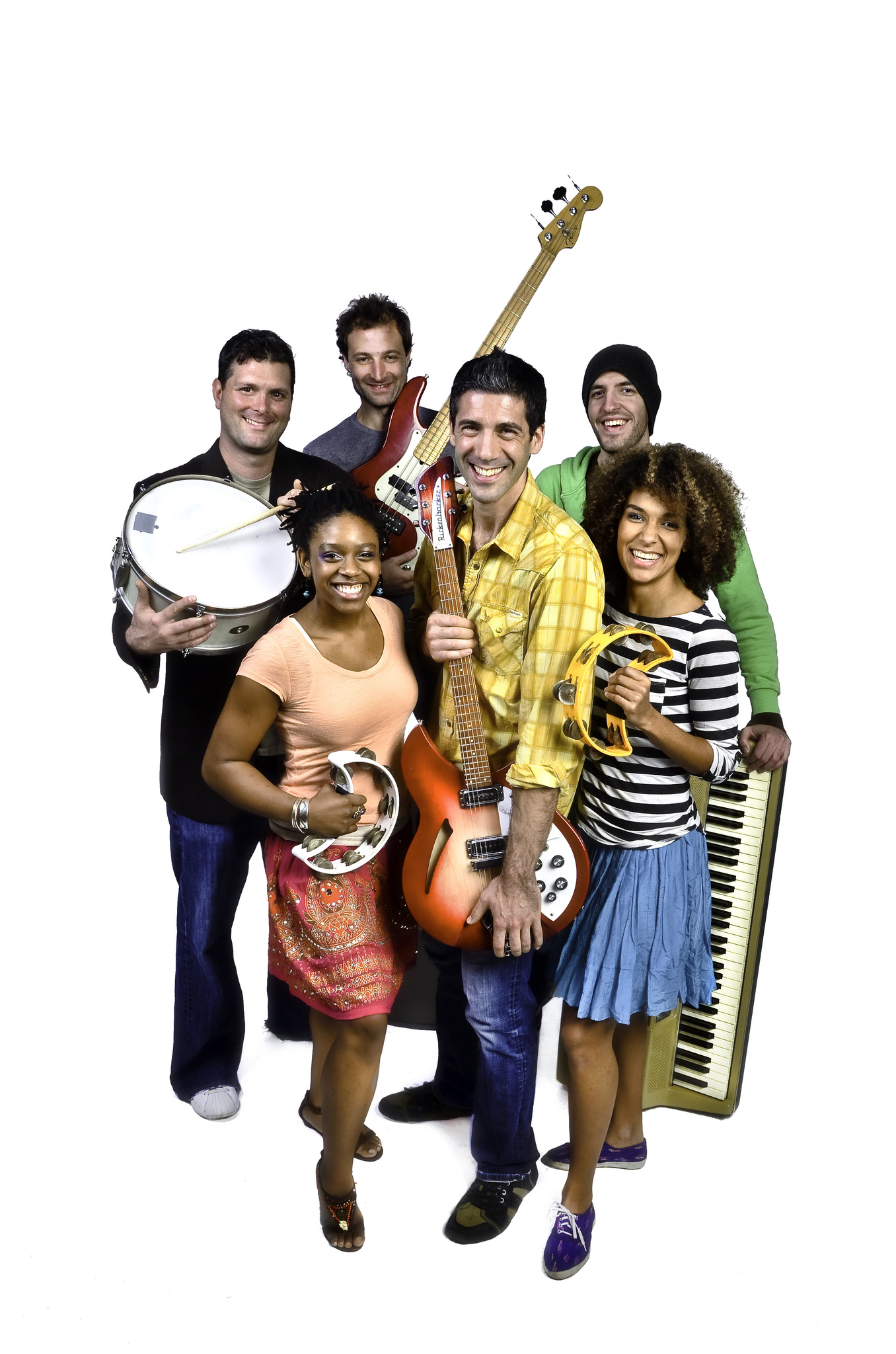 The fourth annual freak-out for small fries finishes its summer run with the last of three Friday-evening concerts. This one features world-beat groovers Alex and the Kaleidoscope Band, along with the musical puppet show Pears 4 Bears. — M.H.
4 p.m. (concert starts at 6) Friday, Smith Memorial Playground and Playhouse, 3500 Reservoir Dr., East Fairmount Park. $10. 215-765-4325, smithplayground.org
Pirate day
Aaaarrrr! Avast, ye landlubbers! Beware as buccaneers and British sailors take over the 18th-century Fort Mifflin on the Delaware River. Along with the living history, the schooner Northwind will offer one-hour cruises (costs extra, so bring your doubloons). — M.H.
10 a.m. to 4 p.m. Saturday, Fort Mifflin, Fort Mifflin and Hog Island Roads. $10; $8 seniors; $6 ages under 12. 215-685-4167, fortmifflin.us
Fife-and-Drum Party
Now this is old school, the original sound of Philadelphia. Essential to the Continental Army in the fight for independence, fifes and drums boosted morale and communicated commands. The new Museum of the American Revolution will celebrate the music with performances of classics such as "Yankee Doodle" and "The Liberty Song" and military signal calls. There will also be free toy fifes for the first 100 guests and other giveaways, 15-minute fife-and-drum demonstrations and lessons, replica instruments to look over, and at 2 p.m., a cake in the shape of General Washington's War Tent (the original is right inside, go have a look — but no nibbles allowed on that one). — M.H.
Noon to 3 p.m. Saturday, the Museum of the American Revolution, 101 S. Third St., free, 215-253-6731, www.amrevmuseum.org
FILM
'Six-String Samurai'
Set in a postapocalyptic Las Vegas, Lance Mungia's unjustly neglected 1998 satire follows a martial artist with Buddy Holly specs and a Gretsch hollow body as he treks through the desert to take his place as King following Elvis' demise. Along the way he battles remnants of the Soviet army, cannibalistic suburbanites, and a bounty-hunting bowling team, while trailed by a feral orphan child, to prove that rock-and-roll will never die. — M.H.
9:45 p.m. Friday, Colonial Theatre, 227 Bridge St., Phoenixville. $10; $8 seniors and students. 610-917-1228, thecolonialtheatre.com
DANCE
Come Together Dance Festival
The brainchild of Koresh Dance Company's Roni Koresh, this terpsichorean summit presents 41 companies performing in an eclectic range of styles, juxtaposing genres from hip-hop, tap, and jazz to ballet, modern, contemporary dance, acrobatic physical theater, and traditional dance. On tap for the closing run: Alessandra Mullin, Evalina "Wally" Carbonell, Jessica Warchal King's Embodiment Project, Koresh Dance Company, KDC Pre/ Professional Summer Intensive Dancers, Kun-Yang Lin/Dancers, PHILADANCO!, Rennie Harris Puremovement (Friday); AJ Garcia-Rameau, Asya Zlatina, Dana Powers-Klooster, Koresh Dance Company, Koresh Youth Ensemble, PHILADANCO!, Project Moshen, Rain Ross, Retro Flow, Rennie Harris Puremovement (Saturday); and Abigayle Cryderman, Alchemy Dance Company, Blythe E. Smith, Dancefusion, Jim Bunting Dance Company, Koresh Dance Company, Lady Hoofers, Leilani Chirino & Michael Huang, Marissa Kaufmann, Megan Flynn Dance Company, Melissa Rector, Tainan City Ballet, Tara Madsen Robbins & Ryan P. McMullen (Sunday). — M.H.
8 p.m. Friday and Saturday, 7 p.m. Sunday, Suzanne Roberts Theatre, 480 S. Broad St. $35; $30 seniors; $23 students. 215-985-0420, koreshdance.org
CLASSICAL
Kennett Symphony Orchestra
Michael Hall conducts an audience-friendly program celebrating love, with Tchaikovsky's Romeo and Juliet Fantasy-Overture, excerpts from Richard Rodgers' The King and I, and John Williams' Star Wars Episode II: Attack of the Clones, plus works by Bach and Puccini. Audrey Emata and Jowoon Chae, winners of the instrumental and voice competitions, also will get their chances to shine. — Tom Di Nardo
7:30 p.m. Saturday, Longwood Gardens, Route 1, Kennett Square. $40 (includes gardens admission). 610-444-6363, kennettsymphony.org
LAUGH
Ur Mom Is Funny
Dad jokes get a bad rap; can moms do any better? Comedians Shane O'Connor, Andy Lane, and Matt Hyams join forces with their mothers for an evening of hilarity and moms taking the mic to prove that embarrassing your children never stops being funny. — T.A.L.
7 p.m. Saturday, Good Good Comedy Theatre, 215 N. 11th St. $10. 215-399-1279, goodgoodcomedy.com.
MUSIC
Hank Williams Jr. / Lynyrd Skynyrd / Ashley McBryde
In a sign of the times, Hank Williams Jr.'s "All My Rowdy Friends" is returning to Monday Night Football next month, after the son of the Hillbilly Shakespeare was fired in 2011 for making an analogy between President Barack Obama and Hitler on Fox & Friends. On Saturday, the country-music scion often dismissed as a mere redneck cliché (but who is actually a genre-bending bandleader and talented multi-instrumentalist) headlines a bill that includes Southern-rock stalwarts Lynyrd Skynyrd and highly touted young songwriter Ashley McBryde. — Dan DeLuca
7 p.m. Saturday, BB&T Pavilion, One Harbour Boulevard, Camden. $15 to $180. 865-365-1300, livenation.com
Alejandro Escovedo and Joe Ely
Two fabulous Texas songwriters and frontmen for the price of one. Escovedo is the former leader of the Nuns, Rank & File, and True Believers who is in top form on 2016's star-studded Burn Something Beautiful, featuring R.E.M.'s Peter Buck, among others. The longtime Austinite recently broke the hearts of music fans in the Texas capital city by moving to — gasp! — Dallas. He's joined by Ely, the Lubbock-born, still-Austin-based charismatic bandleader and Flatlanders founder whose 2015 solo album also found him in fine form. Escovedo and Ely will perform together Saturday in an early show at the Ardmore Music Hall. — D.D.
7 p.m. Saturday, Ardmore Music Hall, 23 E. Lancaster Ave., Ardmore, $27 to $32, 610-649-8389, ardmoremusic.com
Philadelphia School of Rock Summer Season Festival
Whoever said children can't rock clearly hasn't been to one of the School of Rock's performances. This year's summer performance is being held in the Foundry in the Fillmore, a venue generally not dedicated to youth shows, which just goes to show that these minors are doing something different. The evening will feature music from the 1960s as well as tunes from Pearl Jam and the Red Hot Chili Peppers. Proceeds go toward the Ovation Music Fund, helping families afford the School of Rock program for their children. — T.A.L.
1 to 6 p.m. Sunday, the Foundry at the Fillmore Philadelphia, 1100 Canal St. $15. 267-639-4007, locations.schoolofrock.com/philadelphia.