Hitchockian latte art!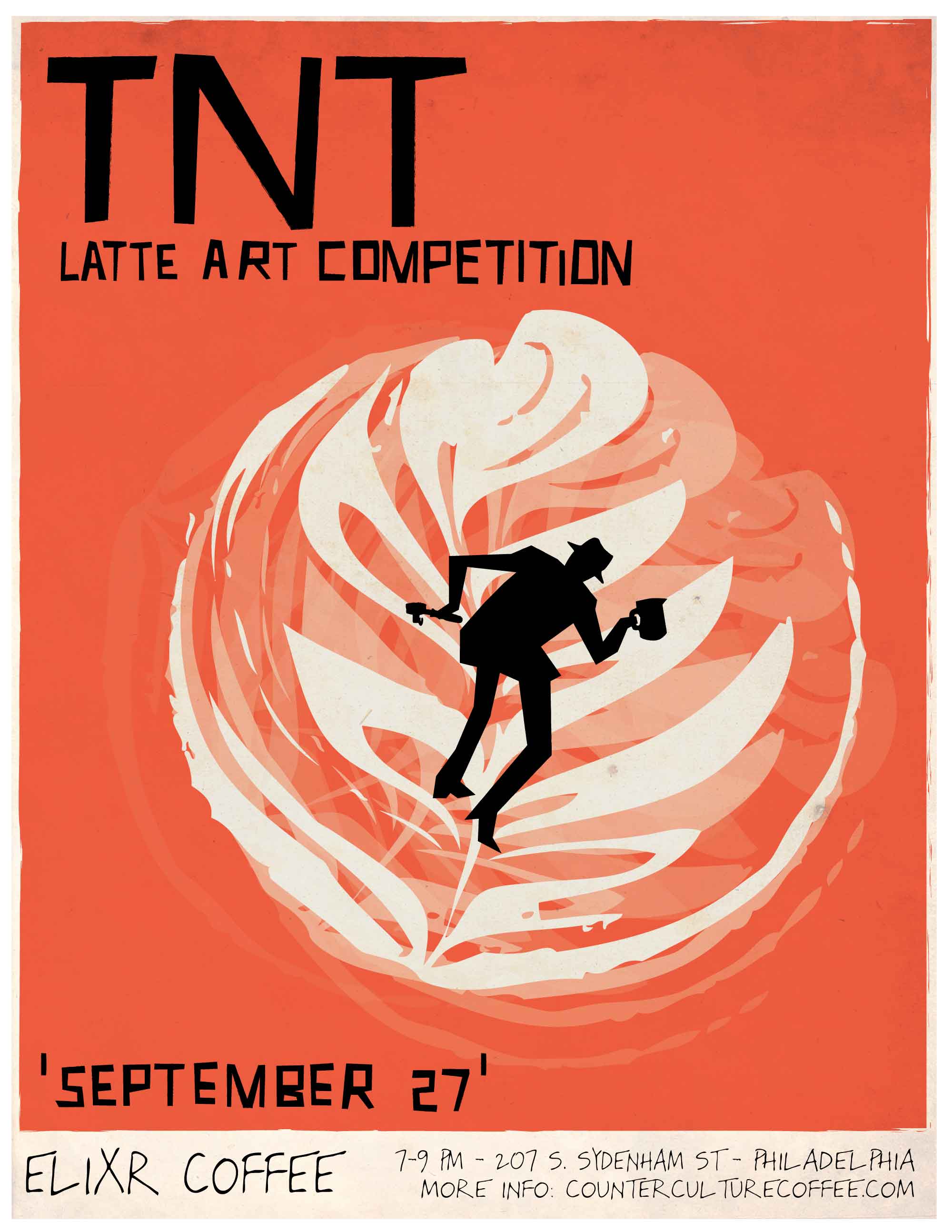 The poster for the latest Phily TNT -- the barista latte art throwdown -- is inspired by the iconic Saul Bass-designed poster for Alfred Hitchcock's "Vertigo"
Hitchockian latte art!

Great poster for the monthly latte art competition known as Philly TNT: A play on the iconic Saul Bass-designed key art for Alfred Hitchcock's 1958 psychothriller, Vertigo, the poster depicts the silhouette of the figure of a barista, aswirl in a latte rosetta. The original one-sheet Vertigo art, of course, had a similarly-attired dude spinning in a spirally vortex.
The TNT (Thursday night throwdown), throwing down the evening of Sept. 27, at the just relocated Elixir Coffee (207 S. Sydenham Street), is open to professional and home baristas alike. Here (below) is a publicity photo from Vertigo of Jimmy Stewart and Kim Novak angsting suspensefully over a cup of coffee. Or maybe it's a latte?