Every day is a good day to shower Mom with flowers, cards, and kisses. However, Sunday marks that one warranted time of the year when mothers across the country take the spotlight together.
Celebrate Mother's Day with the whole family by bonding at one of the special events taking place in and around Philadelphia. From afternoon teatimes designed for moms and their little ones to yoga and wine dates catering to the 21-and-older crew, events of all sorts are set to unfold in honor of the holiday and the cherished women it celebrates.
Mother's Day Brunch and Beyond
Sunday brunch is hard to beat, and it'll be easy to find celebratory menus at spots all around town. However, a few destinations invite you to take the Mother's Day edition of the meal to the next level by pairing it with fun, post-pancake activities. At Franklin Square, brunch includes the chance to play a few rounds of mini golf and take a ride on the park's carousel. The Elmwood Park Zoo hosts a buffet followed by an afternoon of animal sightseeing. And the Spirit of Philadelphia's Mother's Day brunch includes a boat ride down the Delaware River. All events require advance registration. Check websites for ticketing info.
Franklin Square: 11 a.m.-1 p.m. Sunday, 200 Sixth St. $25, www.historicphiladelphia.org.
Elmwood Park Zoo: 10:30 a.m. & 12:30 p.m. Saturday & Sunday, 1661 Harding Blvd., Norristown. $7.95-$25.95, www.elmwoodparkzoo.org.
Spirit of Philadelphia: 10 a.m.-noon Sunday, Departs from Penn's Landing, 401 S. Columbus Blvd. $59.90-$79.90, www.spiritcruises.com.
Buy her something none of her friends will have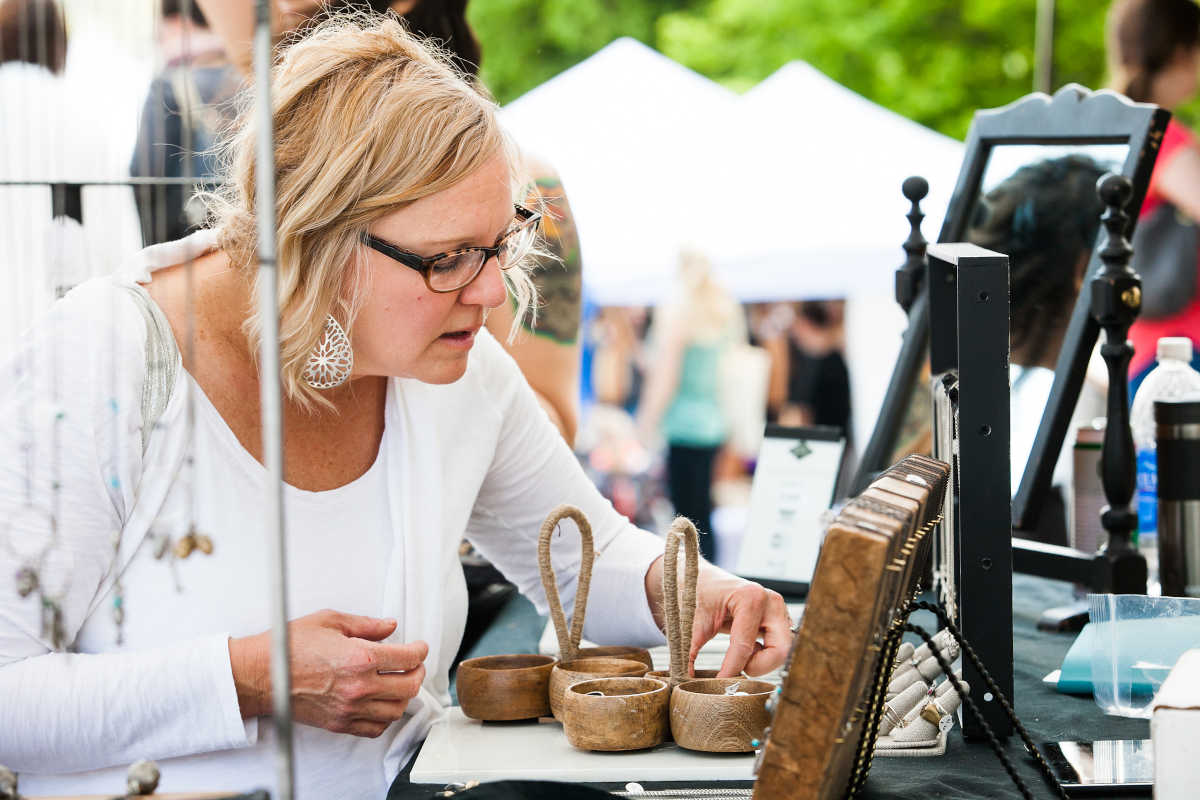 Take mom shopping at the this haven for local finds, the massive Art Star Craft Bazaar, featuring more than 140 art and craft vendors selling everything from pottery to clothing to bath and body products. Held at Penn's Landing, the event will also host an array of food trucks, performances by live bands, and other entertainment.
11 a.m.-6 p.m. Saturday & Sunday, Penn's Landing's Great Plaza, 101 S. Columbus Blvd., www.artstarcraftbazaar.com.
Stretch and sip
Most moms could use a day of relaxation. Penns Woods Winery in Chadds Ford invites guests to come unwind with a one-hour gentle yoga class, followed by a wine-tasting and local-farmers' plate. Prana Das Yoga is also teaming up with Green Engine Coffee for a yoga class followed by a terrarium workshop, while drinking coffee and tea.
10 a.m.-noon Saturday & Sunday, Penns Woods Winery, 124 Beaver Valley Rd., Chadds Ford. 610-459-0808, www.pennswoodsevents.com.
1:30-3:30 p.m. Saturday, Prana Das Yoga, 385 W. Lancaster Ave., Suite 201, Haverford, Pa. $65 before Friday, $75 after, www.pranadasyoga.com.
Boat to Bartram's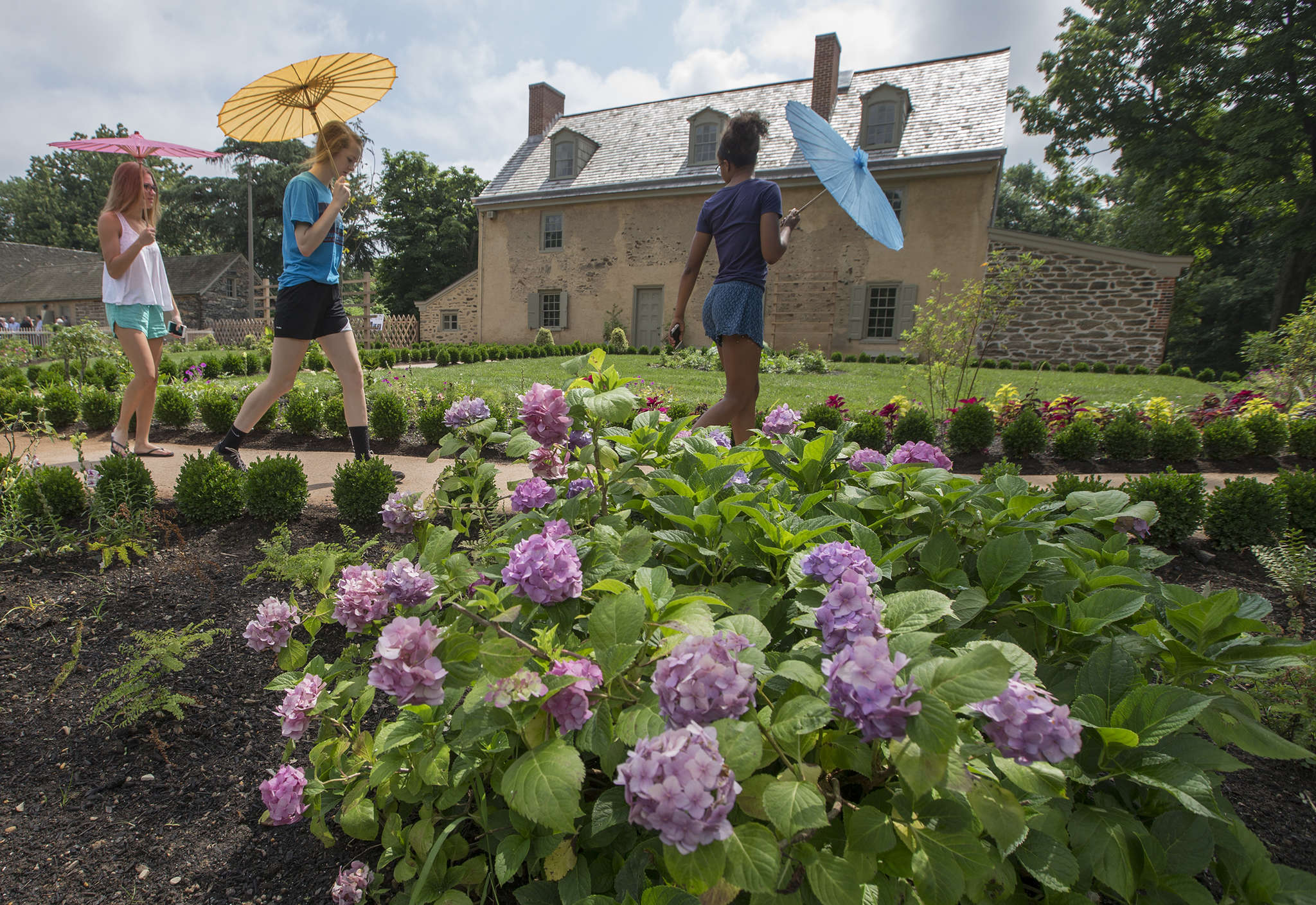 Cruise along the Schuylkill to Bartram's Garden, where a guide awaits to give a tour of the National Historic Landmark. Afterward, guests are invited to explore the area's verdant grounds, which include a historic garden, community farm, and recreational trail that leads to a stunning view of Philadelphia's skyline. The three-hour tour leaves plenty of time to hang as a family, and all are invited to bring a picnic.
Noon & 1 p.m. Sunday, departs from the Walnut Street Dock at Schuylkill Banks, 2501 Walnut St., 267-908-3076, www.phillybyboat.com.
Ride a coaster
At Morey's Piers, moms ride for free Sunday at the Mariner's and Surfside Piers of the seaside amusement park in Wildwood, N.J.. Families are also invited to join in a tea party where mom can enjoy a complimentary cup of tea and an assortment of biscottis and such, and kids can decorate cookies as gifts.
Noon-5 p.m. Sunday, Morey's Piers, 3501 Boardwalk, Wildwood, www.moreyspiers.com.
Run for a cause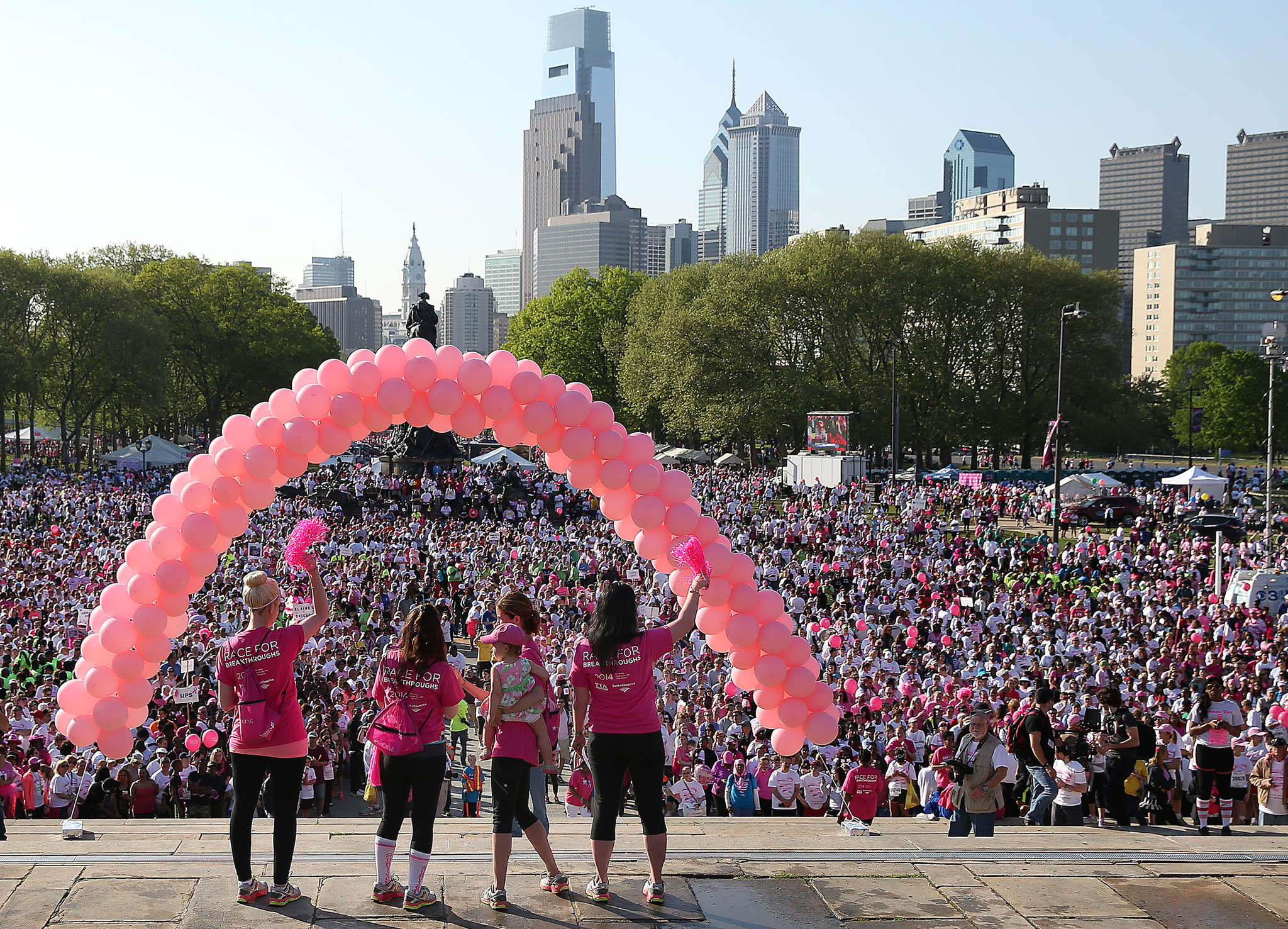 Start out Mother's Day on a healthy and charitable foot at the Susan G. Komen Race for the Cure, a 5K run that raises money in support of breast-cancer awareness. The race begins at the steps of the Philadelphia Museum of Art and ends with festivities in the Eakins Oval plaza.
Opening ceremonies begin at 7 a.m. Sunday, 2400 Benjamin Franklin Parkway. $15-$44, www.runsignup.com/Race/PA/Philadelphia/Komen5K.
Luxuriate at Longwood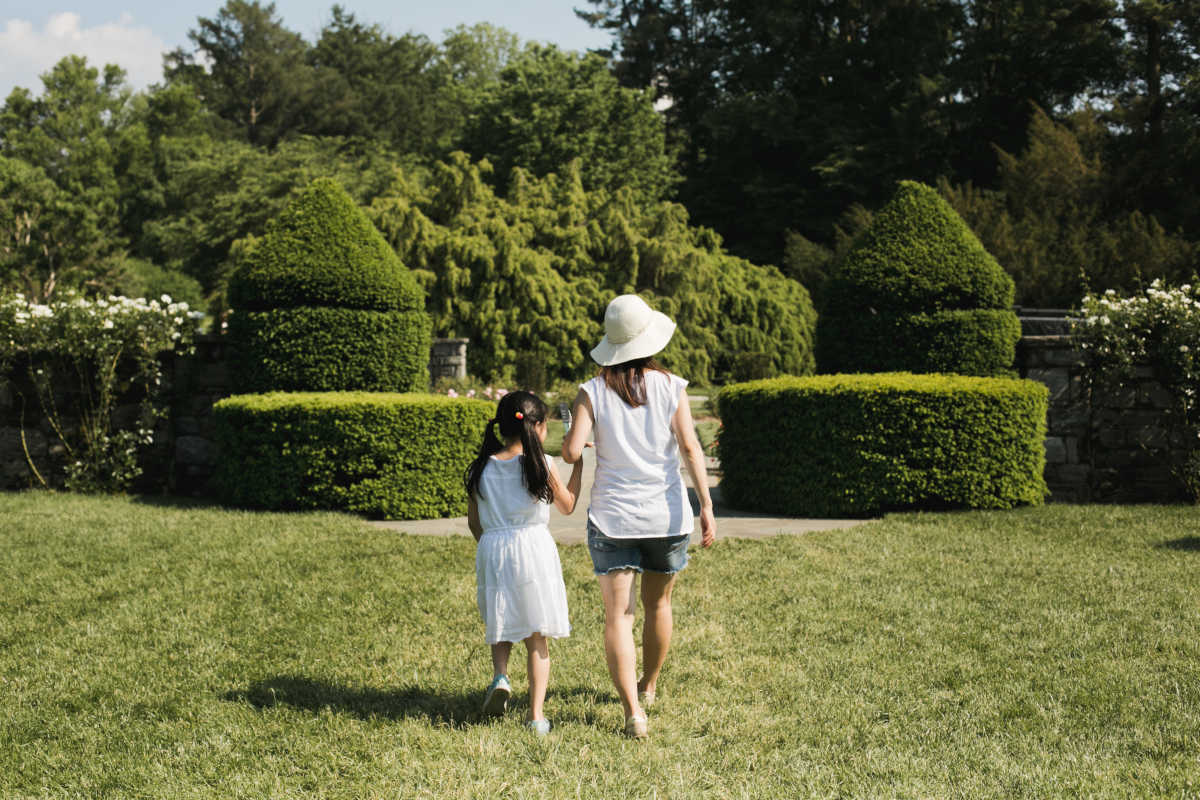 Forget buying flowers for mom this year. Instead, head out together to explore Longwood Garden's vast collection of peonies, azaleas, wisteria, and more. Guests can also enjoy live music throughout the afternoon and evening as well as a wine and champagne bar at The Terrace, Longwood's restaurant. Be sure to buy tickets in advance, as they often sell out over the holiday weekend.
9 a.m.-8 p.m. Saturday & Sunday, 1001 Longwood Rd., Kennett Square. $12-$23, www.longwoodgardens.org.
Stroll through some epic flowers
This time each year, the Sayen Gardens bloom with a gorgeous display of over 250,000 flowering bulbs, plus dogwoods, azaleas, and rhododendron. Take it all in during the annual Azalea Festival, including live music, craft and food vendors, activities for the kids, and more. Show up early for a family photograph — free to all mothers while supplies last.
10 a.m.-4 p.m. Sunday, Sayen Gardens, 155 Hughes Dr., Hamilton, N.J., www.hamiltonnj.com/AzaleaFestival.