FIREWORKS
Head down to the waterfront to catch a concert and a dazzling display in the sky, all for the nice price of free. At 8 p.m. Sunday, the U.S. Air Force Band will kick off the nighttime festivities with a concert, and at 9:30 p.m., fireworks will mark the Memorial Day holiday. —Molly Eichel
8 p.m. Sunday, Penn's Landing, 101 S. Columbus Blvd. Free, www.delawareriverwaterfront.com/.
BLOOMS
It's always a good idea to stop and smell the roses, and the house museum Wyck has a historic collection of examples, with one garden dating to the 1820s. The open house features free tours, children's activities, and light refreshments such as rose tea (of course!). There will also be presentations by the Philadelphia Beekeepers Guild (can't have flowers without bees), recitals on English concertina by Lynn Mather at 11 a.m. and 1 p.m., and a noon lecture by Wyck horticulturist Martha Keen on "The Language of Roses" (that would be Latin — can't name a plant without it). — Michael Harrington
11 a.m. to 3 p.m. Saturday at Wyck, 6026 Germantown Ave. Free, 215-848-1690, wyck.org.
ART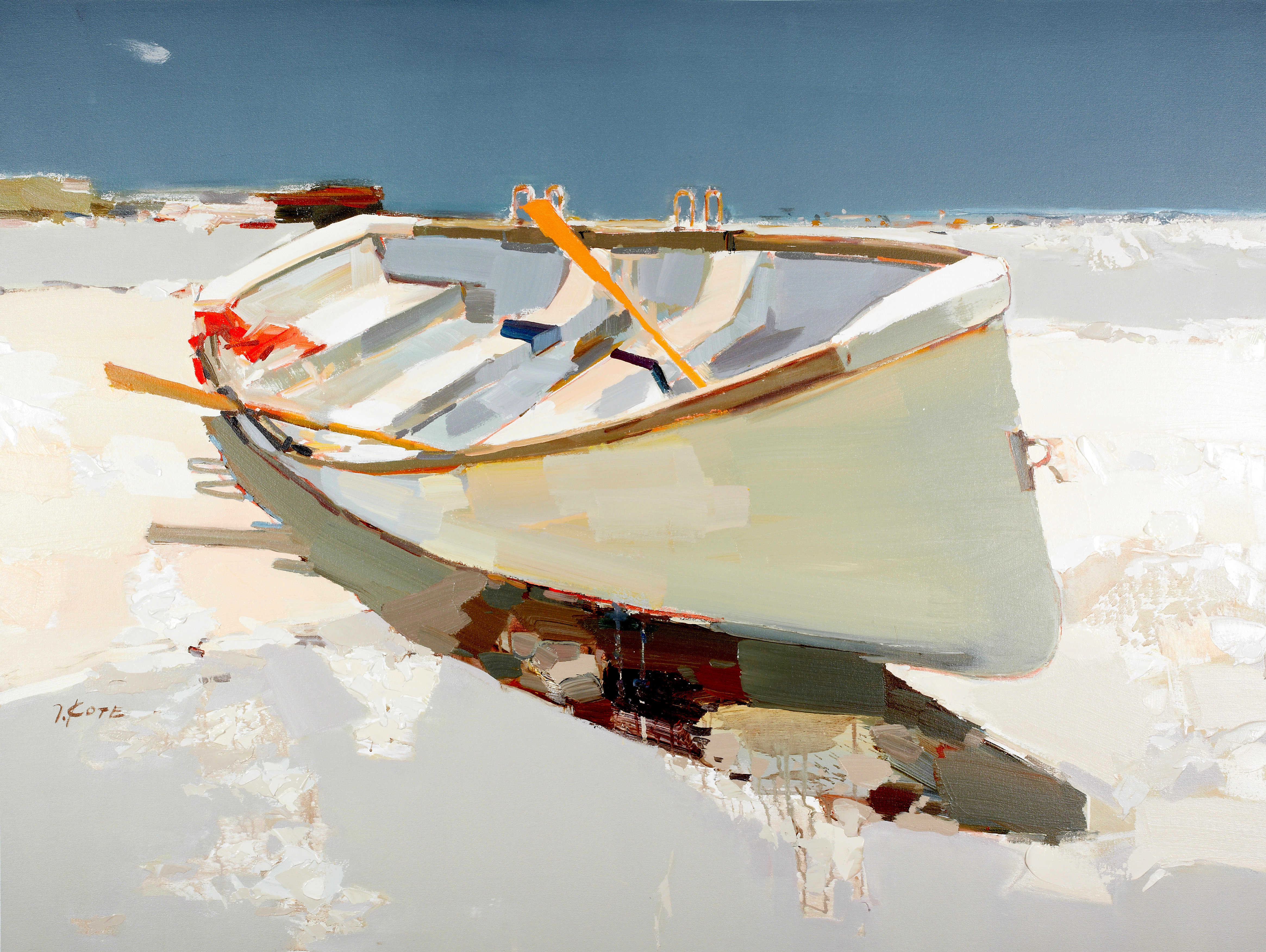 The Albania-born, New York-based artist, known for his bold brushwork, vibrant colors, and textures often applied with a pallet knife visits Stone Harbor for an exhibit of paintings, many created specifically for the show from his sketches of earlier jaunts around the Jersey Shore. Kote will appear at receptions at 7-10 p.m. Saturday and 1-4 p.m. Sunday. — M.H.
10 a.m. to 10 p.m. Friday through Sunday, 10 a.m. to 5 p.m. Monday, Ocean Galleries, 9618 Third Ave., Stone Harbor. Free, 609-368-7777, oceangalleries.com.
BOOZE AND VIEWS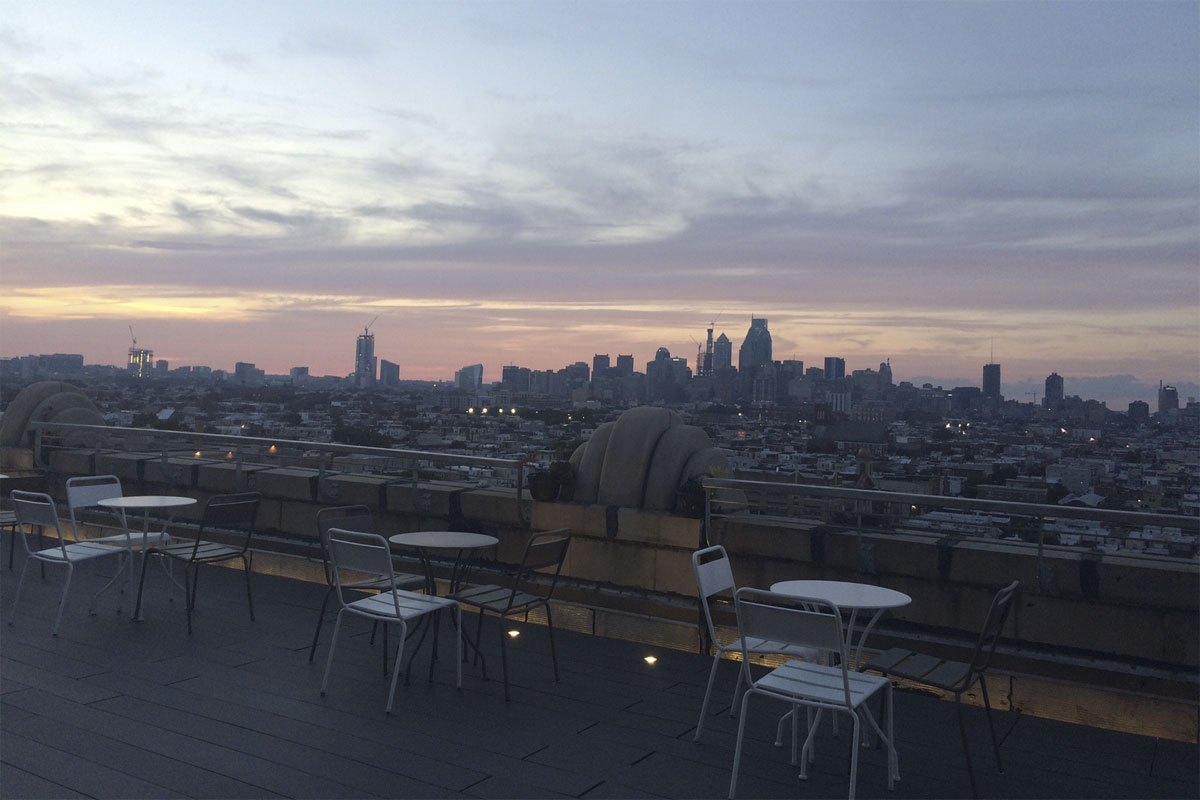 Bok Bar — the gathering space eight stories up, atop the former Bok Technical High School in South Philadelphia — launches its third season with dumplings on the menu. The dumpling man is Hayden Mink, who describes himself as a "hobbyist cook" who's a friend of a friend of Bok's Lindsey Scannapieco. He's trading as Humble Dumplings. Mink's menu includes pork and vegetable dumplings; a rice bowl with sesame seeds, scallions, egg, and pork belly; and dim-sum-style "tacos" made of scallion pancakes. There's a full bar and gorgeous rooftop views. — Michael Klein
5-11 p.m. Wednesday, 5 p.m.-midnight Thursday, 5 p.m.-1 a.m. Friday, 6 p.m. to 1 a.m. Saturday, and noon to 10 p.m. Sunday (family day). Hours are weather-permitting. Bok Bar, 1901 S. Ninth St. (entrance on Mifflin near Eighth Street), www.bok-bar.com.
Celebrate the first Waterfront Day with a complimentary beer garden aboard the Spirit of Philadelphia, complete with DJ, dance floor, and rooftop games. Other Penn's Landing attractions will have their own discounts, so take a look around for other cheap offers, like the Battleship New Jersey's hourly raffles to fire the ship's big gun, or the Independence Seaport Museum's $20 combo admission and paddleboating. — M.E.
11:30 a.m.-10 p.m. Sunday, 2:30-5:30 p.m. beer garden, Penn's Landing, 101 S. Columbus Blvd. Pay as you go, www.delawareriverwaterfront.com.
REMEMBER
Conductor Larry Blank leads the ensemble in a Memorial Salute at the Mann, with singers Doug LaBrecque and Christina Saffran performing patriotic anthems, Great American Songbook standards, and Broadway tunes. — M.H.
7 p.m. Saturday, Mann Center for the Performing Arts, 5201 Parkside Ave. Free, tickets required, 215-253-6980, www.manncenter.org.
FILM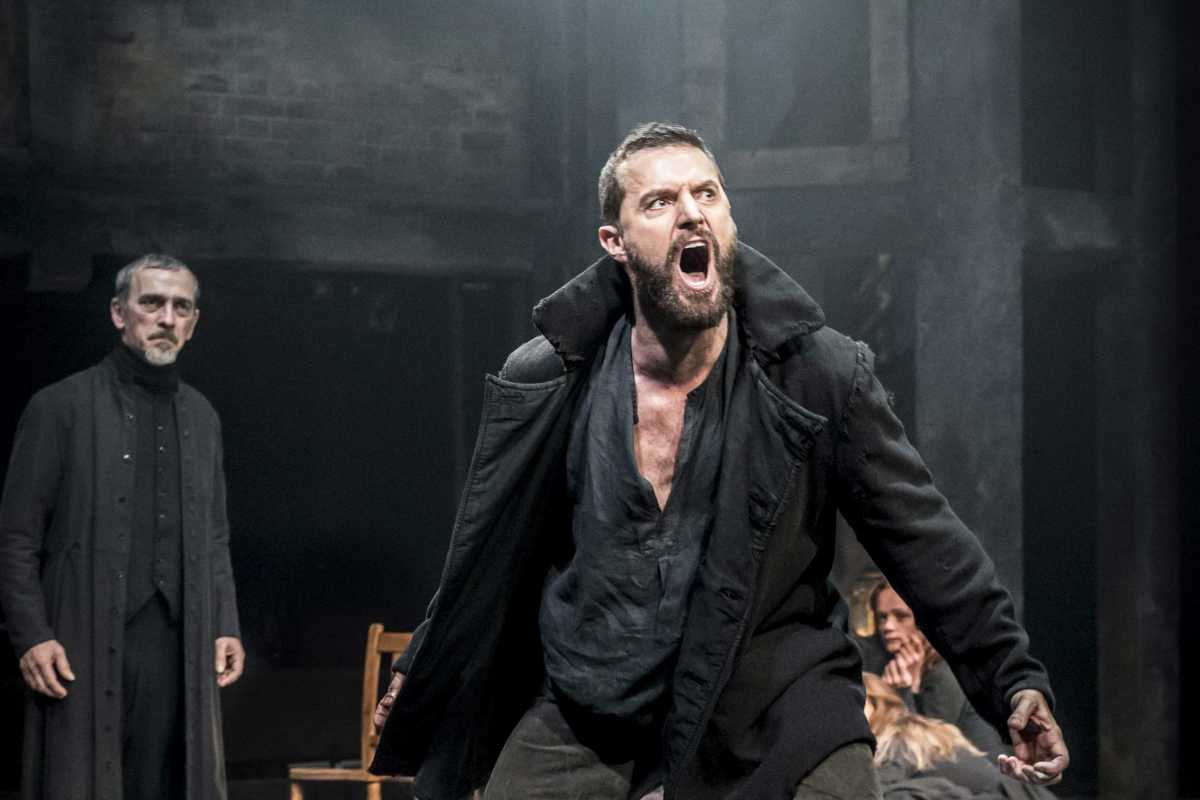 Arthur Miller's historical drama about the Salem witch trials (and 1950s anticommunist hysteria) was given a stark, gritty production at London's Old Vic theater in 2014 by South African director Yaël Farber. Her film of the show starring Richard Armitage (best-known as Thorin Oakenshield, King Under the Mountain, in the Hobbit film trilogy) screens in Bryn Mawr. — M.H.
1 p.m. Saturday, Bryn Mawr Film Institute, 824 W. Lancaster Ave., Bryn Mawr. $20; $10 students, 610-527-9898, www.brynmawrfilm.org.
KIDS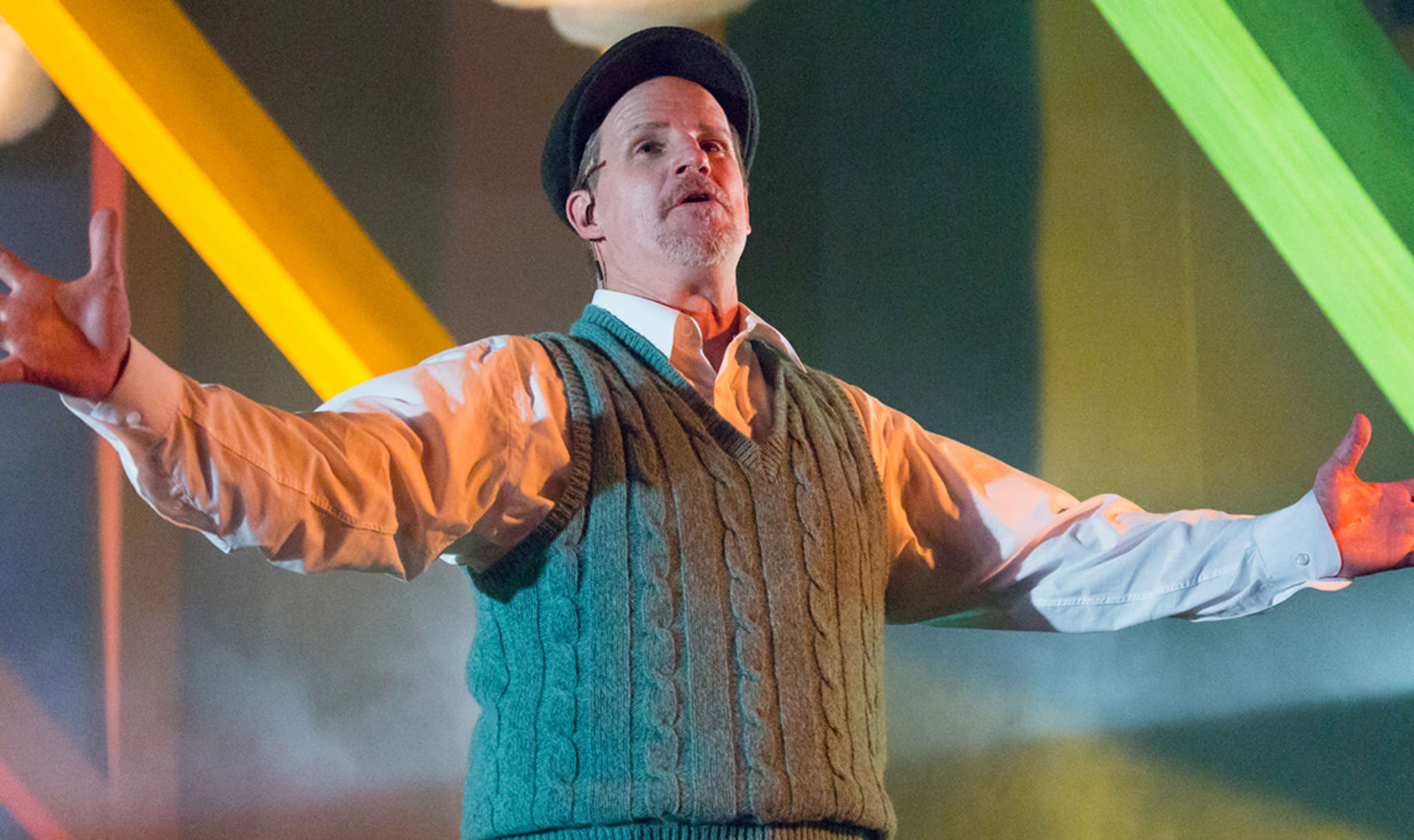 Tony Lawton and Alex Bechtel's musical, based on George MacDonald's book about a teen unable to touch the ground or have any feelings for others, has been extended. — M.H.
Through June 4, Arden Theatre Company, 40 N. Second St. $18-$36, 215-922-1122, www.ardentheatre.org.
Sure, the beach is the place to be this weekend, but taking a tot on the long, tiring trip to the ocean can be a drag (and we're talking the walk from the parking lot -- forget the drive). Here's a grand solution, with a DJ spinning tunes, a pop-up shoreline complete with seashells and sandcastles, a chance to create some beach-inspired art, and some sandy science adventure. — M.H.
9 a.m. to 5 p.m. Saturday and 11 a.m. to 5 p.m. Sunday, Please Touch Museum, 4231 Avenue of the Republic. $19, 215-581-3181, www.pleasetouchmuseum.org.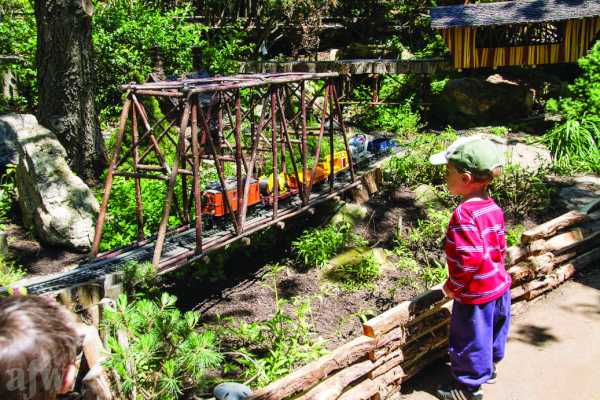 One of our favorite summer attractions, the quarter-mile track is a miniature world with familiar sights such as City Hall and Elfreth's Alley, a refurbished 14-foot bridge visitors can walk under, and Thomas the Tank Engine. Be first in line: The opening celebration is Saturday. — M.H.
10:30 a.m. to 12:30 p.m. Saturday, Morris Arboretum, 100 E. Northwestern Ave. $17; $15 seniors; $9 ages 3 to 17; under age 3 free, 215-247-5777, www.morrisarboretum.org.
FINS
We figure it's always a good time to be aware of the sharp-toothed predators, whether it's that sneaky Jaws or a sudden Sharknado or Katy Perry's goofy Left Shark (who has some time on his hands, now that he has been replaced by Backpack Kid as the diva's backup-dancer meme — and, come on, everybody will be doing that arm-swinging dance this weekend and unaware of the dangers of the deep.) (Well, we will.) Know what to look for, with talks about their teeth, lifespan and (gulp) diet, displays, videos, and a close-up look at the largest collections of sharks on the East Coast. — M.H.
10 a.m. to 5 p.m. Saturday through Monday, Adventure Aquarium, 1 Riverside Dr., Camden. $28; $21 ages 12 and younger, 844-474-3474, www.adventureaquarium.com.
BUILD
PIFA box building
The folks at the Kimmel Center who run the Philadelphia International Festival of the Arts have organized a "preview week" for the 2018 fest, highlighted by construction of an 88-foot-tall tower of cardboard boxes in Dilworth Park. This is a build-it-yourself "People's Tower," designed by French artist Olivier Grossetête and inspired by Independence Hall. It will be built in 1,400 cardboard sections held together by 18 miles of tape, and anyone who attends a workshop from Tuesday to June 2 can lend a hand. (Registration at www.kimmelcenter.org is required to participate in the workshops.) Following the construction at the workshops, the tower will be erected June 3 in Dilworth Park, then demolished at 7 p.m. the next day. Earlier that day, at 2 p.m., PIFA will host a panel discussion on art in public spaces, at the Kimmel Center's Hamilton Garden. — Stephan Salisbury
Eight 3-hour workshops are Tuesday-June 2. Free, Kimmel Center, 300 S. Broad St., www.kimmelcenter.org.
MUSIC
The girl group that was one of the few successes to come out of the U.S. version of The X Factor has shed a member — Camila Cabello left last year after much fanfare — but the group is still serving up teen pop realness. — M.E.
7 p.m. Friday, Mann Center for the Performing Arts, 5201 Parkside Ave. $39.50-$130, 215-253-6980, www.manncenter.org.
There are two big things to consider with this DJ booking. The first is that Aoki is one of EDM's forefathers and still one of its most inventive and proactive DJ-producers-label-owners. From his perch at the Dim Mak label, Aoki makes fast, furious techno-house along with crafting pop-hop hits with a One Direction member ("Just Hold On" with Louis Tomlinson) before Harry and Zayn. Aoki is also immensely entertaining as he body-surfs through crowds. That's great for reason No. 2: NOTO (which stands for "Not of the Ordinary") is the 1,000-plus-person, high-tech, still-fresh nightclub in Chinatown, a comfy location for a casual hangout and a hardcore dance agenda. It's Memorial Day weekend, so both behaviors are in order. — A.D. Amorosi
9:30 p.m. Sunday, NOTO, 1209 Vine St. $60, notophl.com.
There's a new festival in town meant to celebrate "Everything Philly." The blue-eyed soul duo of Daryl Hall (who came up with the name) and John Oates are its anchor. The intention is for Hoagie Nation to be an annual summer-starter. This year, H & O headline along with their current touring partners: 1980s "Everybody Wants to Rules the World" hitmakers Tears For Fears. The rest of the lineup are 215-centric, including rockers Marah, singer-songwriter Mutlu, O.G. rapper Schoolly D, bluesy hip-hop band G. Love & Special Sauce, and In the Pocket, the collective led by Hooter David Uosikkinen that will feature Ben Arnold, Jeffrey Gaines, Richard Bush, and Tommy Conwell among others. Nonlocals Kandace Springs and Allen Stone round out the bill. — Dan DeLuca
2 p.m. Saturday, Festival Pier at Penn's Landing, 601 N. Columbus Blvd. $40-$61, 215-922-1011, hoagienation.com.
Baltimore's Future Islands toiled for eight years before becoming an overnight sensation in March 2014 after performing "Seasons (Waiting On You)" on Letterman. On the strength of Sam Herring's emphatic baritone voice and pugilistic bob-and-weave dance moves, the Letterman clip went viral. "Seasons" was more than a novelty though: It revealed a brilliant live band adept at catchy, smart synthpop. This year's The Far Field is, thankfully, more of the same, with songs like "Run" and "North Star" that seem both intimate and grand. And danceable. — Steve Klinge
8 p.m. Monday at The Fillmore, 29 E. Allen St. $25. 215-309-0150, thefillmorephilly.com.