As Public Enemy closed their Rocky stage set, fans ran to the Liberty stage as "Mercy" resonated off the trees and beckoned festival goers over to the now 2 Chainz occupied Liberty stage. A great way to let people know you've arrived.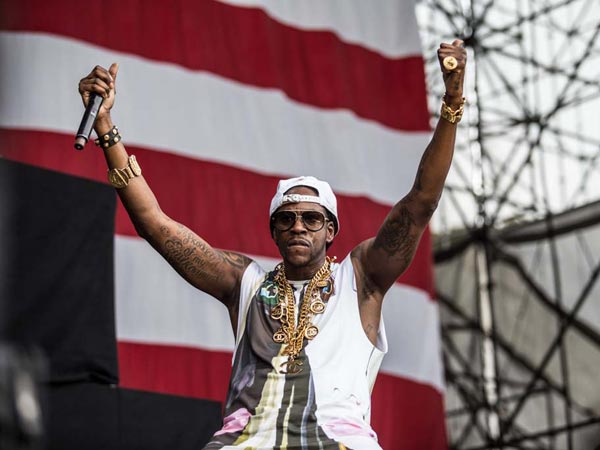 Decked out in all white - and of course heavy amounts of gold jewelry - the rapper brought a new energy to the tired crowd.
2 Chainz performed a rendition of "Bandz Make Her Dance" by Juicy J, and "Spend it" a call & response favorite. His interaction with the crowd ignited great participation. Hands were always in the air.
His set also included "Duffle bag boy", "Big Booty Hoe," and "Start a riot", which brought on goosebumps as the track transitioned into an electronic heavy version, providing a much needed energy boost.
2 Chainz has a new album, B.O.A.T.S. II: Me Time dropping September 10th.